Un-Natural Nature
It is fall of 2015, and Back to the Future's future is already behind us. In the 80's, art was customarily viewed across a static landscape of white-walled rooms. Now, since the dawn of the internet a visit to an online art exhibition can be a fruitful opportunity for viewing science-inspired art. Of particular interest is an inaugural virtual exhibition titled Un-Natural Nature, which was curated by Danielle Kalamaras, the Arts Program Coordinator at the SciArt Centre of New York. Here is her curatorial statement:
"Nature today is a push and pull between preservation and expansion. As urban sprawl continues to domineer, the organic world is transitioning from a natural occurrence to a corralled phenomenon. The man-made world reorients our perception, and nature is becoming less organic and more hyper-mediated. As nature gives way to a growing man-made jungle, how does this affect our reflection of the Sublime? "Un-Natural Nature" explores the ever-changing landscapes of a 21st-century world." – Danielle Kalamaras
This exhibition features a variety of mediums and the curator seemingly allowed the artists to choose their own documentation of their artworks. Despite the versatility of documentation, the virtual layout is appropriate for browsing, giving ample space to each artist. At the end of my exhibition visit, three favourite pieces remain with me.
A work titled to arrive by chance by Alinta Krauth captures me instantly. It is a code-based artwork, blending computer science and poetry.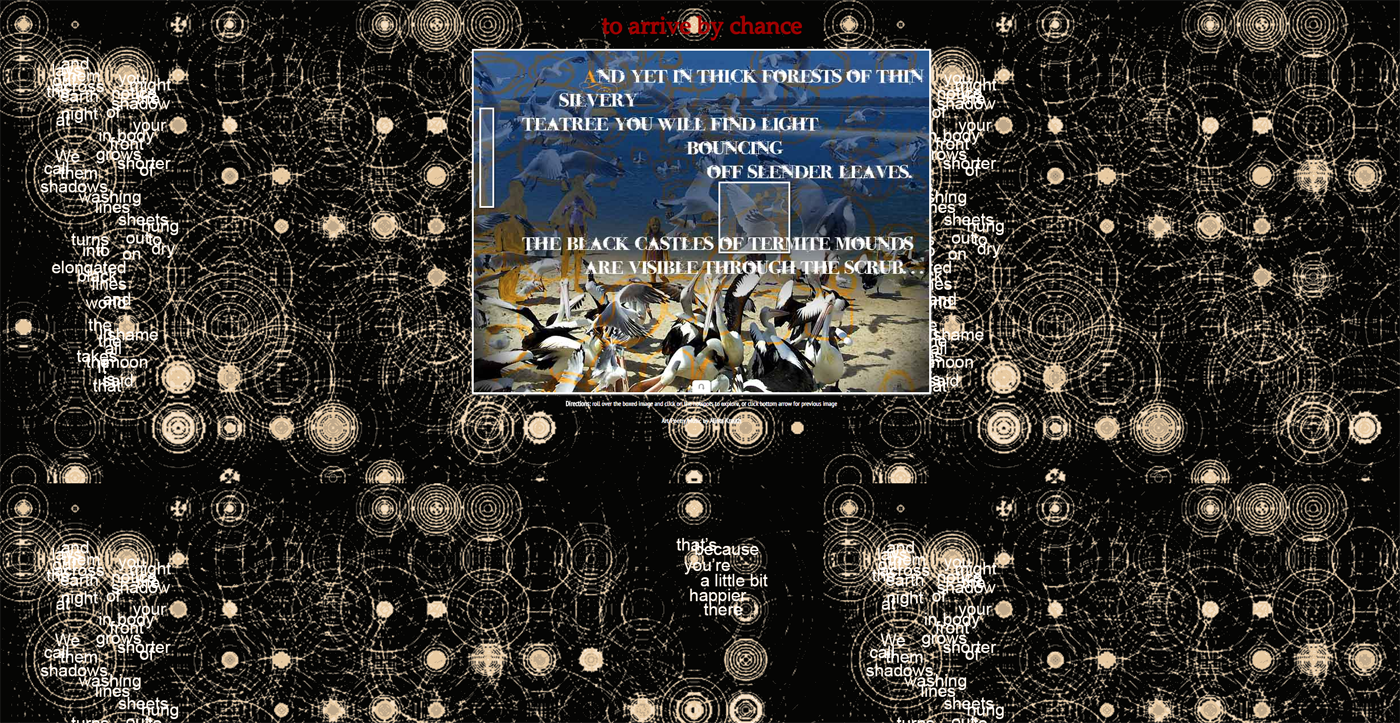 "to arrive by chance is an interactive, moving artwork that explores 21st-century views of animals through poetry, game-play, visual art, and sound art…The tendency for humans to move into the territory of other animals…is evidence that we need to reconsider, as a species, how to sustainably interact with important and sublime keystone animals."
I am instantly drawn to a series of painting by Kathryn Peno, which she creating using acid mine drainage. There is something very earthy albeit environmentally damaging about her pieces.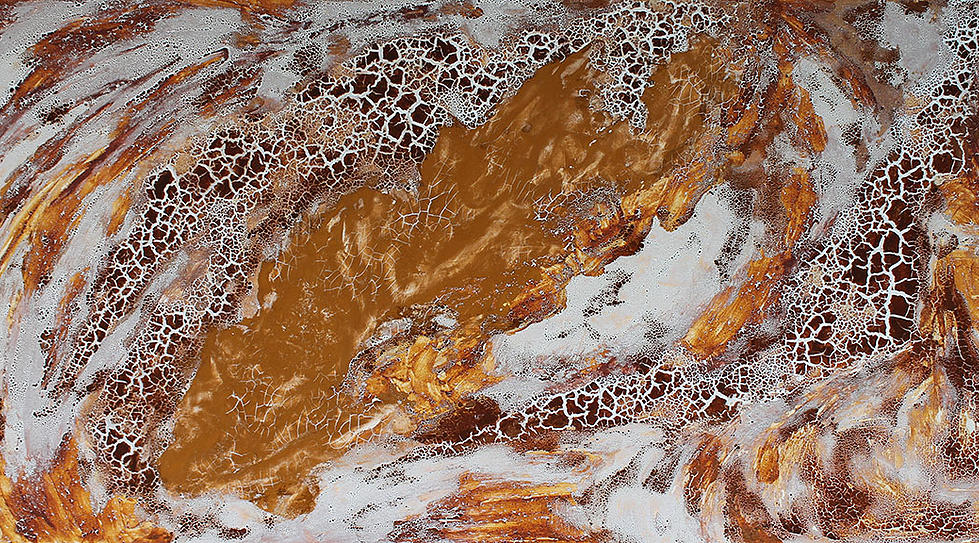 "Using acid mine drainage to produce this body of work has become a means for me to connect, to bear witness, and concede responsibility for my place in this time and space… these paintings [are] an invitation to take part in an intimate conversation with the landscape; a memorial to those lands that have been purged in an effort to sustain our own existence."
Ivan Stojakovic's Urban Wild is just that – wild. Stojakovic combines succulent plants and structural materials such as plexiglass, wood and metal to create tactile, high contrast abstract aerial maps of imagined urban spaces.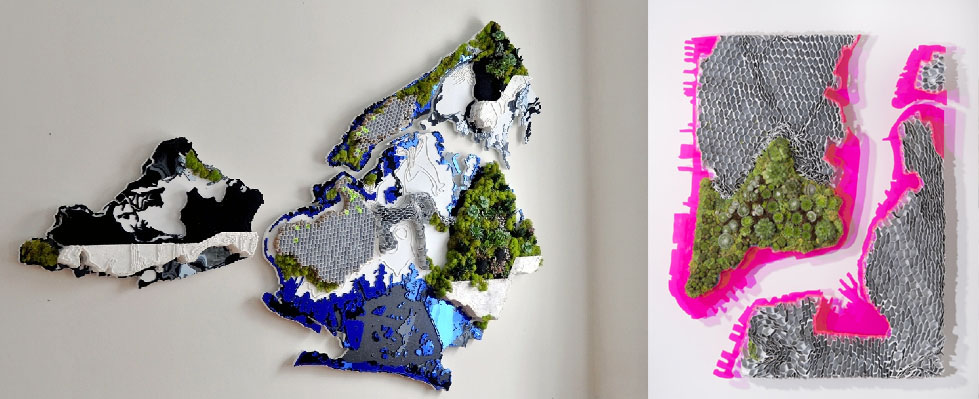 "The Urban Wild refers to remnants of a natural ecosystem found in the midst of an otherwise highly developed urban area. While being environmentally and formally aware, my recent work explores interactions between primal and urban agencies in the global village…This approach has allowed me to introduce a tactile, colorful, and emotional 'ecological self' into the complex equations of environmental balance."