Established in 2008, the Science Gallery, located in Dublin, is designed as a space where science and art collide. Hosted by Trinity College Dublin, this space offers a new type of venue, where today's cutting edge science-based art is exhibited and open to public scrutiny. To date, over 1.9 million people have visited the Science Gallery, making this place one of Ireland's top ten free cultural attractions.
Hosting over 34 unique shows in the past 8 years, the Science Gallery's exhibitions range from living art experiments, to material science and everything in between. Their wide program features collaborations between scientists, researchers, students, artists, designers, inventors, creative thinkers, as well as entrepreneurs. This space hosts experiential programs for the public to encourage their participation, connection and experimentation with all science-art elements. In practice and essence, the Science Gallery creates a space that nurtures the public to learn through their own interests.
Educational programming is at the heart of the Science Gallery, offering young people opportunities to be innovative, creative and imaginative in all aspects of art and science.

From their website: "Science Gallery targets young adults aged 15–25, people at key stages of their life regarding school subject choices, college courses and decisions relating to future careers. Our education programmes aim to ignite a passion for science, technology and innovation, highlighting the rich network of interconnections between science, the arts, culture, design, business and innovation."
Educational program offer students opportunities to interact with leading scientists and creators to enhance their career opportunities amongst varying fields. The Science Gallery has transcended international boundaries, creating a global science gallery network reaching London's King College (2012) and University of Melbourne (2018 opening), with plans to expand to eight locations across the world by 2020.
Another notable feature of the Science Gallery is their Leonardo Group. Led by Assistant Professor and Nanoscience researcher, Shane Bergin, this group of exceptional individuals brings an increasingly wide range of backgrounds to the creative direction for the Science Gallery. Described as the "brain trust" of the Science Gallery, the "Leonardos" hold expertise in areas of science, technology, art, media, education and business. Together, this group forges collaborations and connections across varying areas of interest and inspire members of the Science Gallery community to produce cutting edge works.
The Science Gallery hosts their exhibitions within the live gallery space and archives all previous exhibitions on their website, including their most recent showing named Trauma.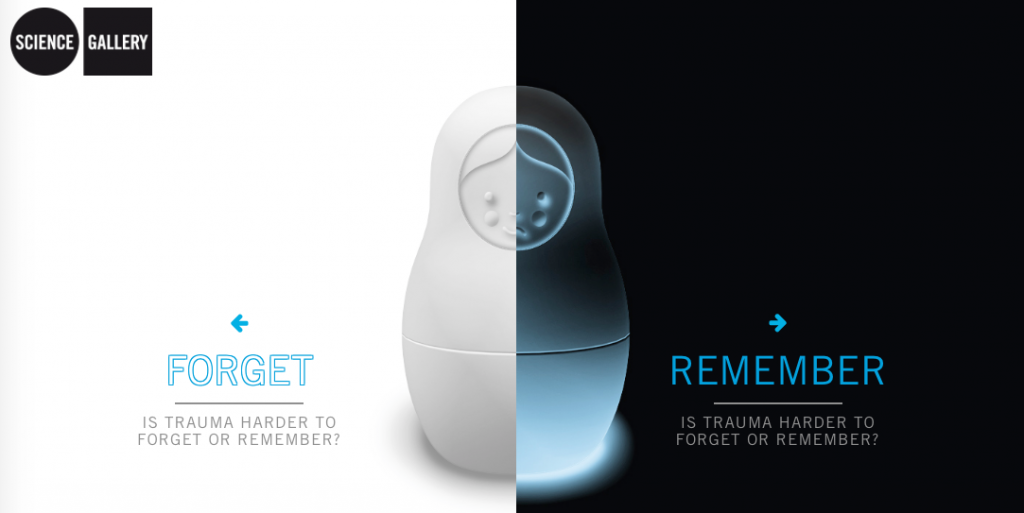 While the in-between exhibition turn over can be lengthy, the Science Gallery keeps the public engaged with a renowned science café and educational events hosted at the makeshop. What is a makeshop?
"Created by Science Gallery at Trinity College Dublin, MAKESHOP is for everyone from novices to advanced makers, young to old. The aim of MAKESHOP is to provide people with the tools, materials and guidance they need to get making, in a place where creativity is encouraged and everyone is welcome."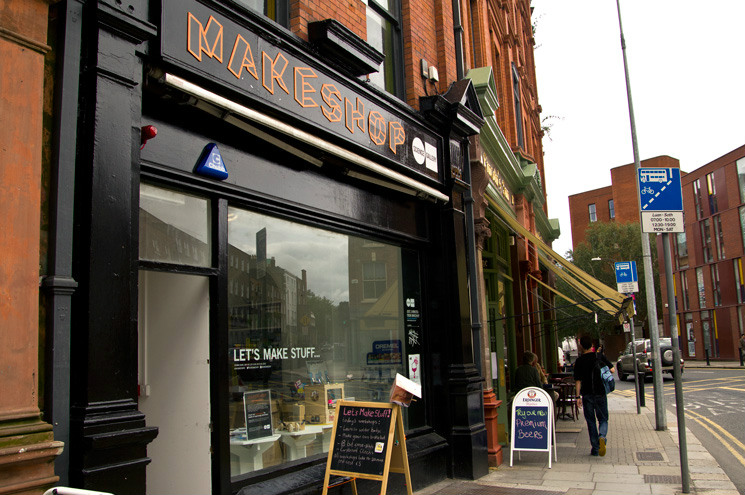 The Makeshop hosts walk-in and planned events, making this space accessible to a wide audience of creators, experimenters and curious minds alike.
As the Science Gallery continues to expand practice across the globe, we are excited to see what they have planned next. Check out what the Science Gallery has in store for 2016: