In 2013, Su-An Ng created a remarkable short video, titled Itch as part of the 9th edition of the National Film Board's Hothouse apprenticeship.  Itch is "an abstract expression of what it feels like to experience an eczema flare-up".
Click here to watch on NFB site.
The film thoughtfully takes the viewer into the unwelcome perils of this condition. It begins with small subsurface objects, resembling circling sharks, which seem to foreshadow something horrible. What follows is the fully evolved flare up, scales, flakes, scars and all. The deep valleys of painful dry cracks call out to everyone, especially those, who actually experienced such an outbreak.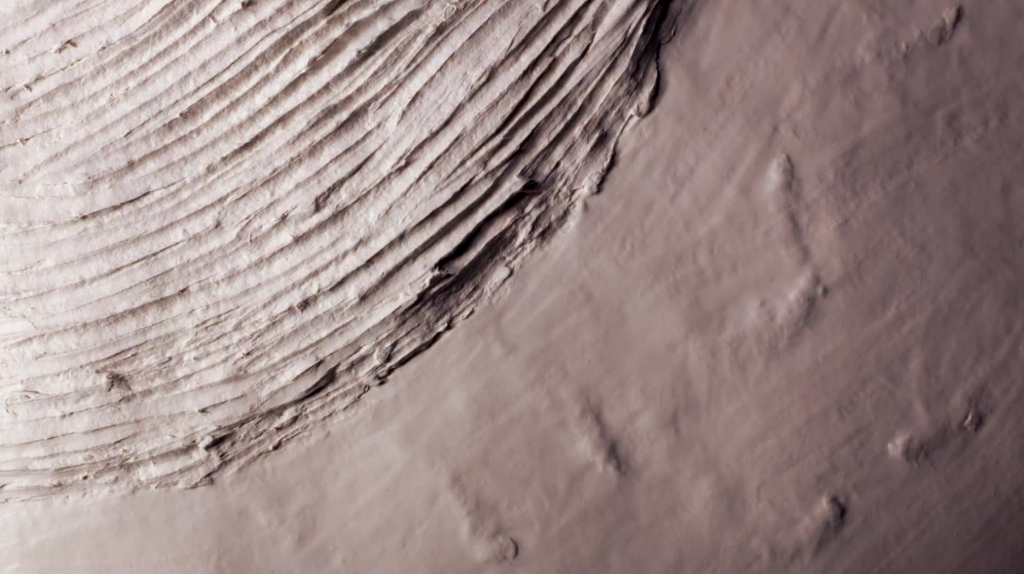 While I am not sure if the work was intended to incorporate elements of dermatology, the video strikingly captures hallmark stages of the eczema skin cycle. Atopic eczema, also known as atopic dermatitis, is characterized by itchy, red, scaly skin, triggered by allergens and susceptible to bacterial infections. The condition is believed to have a genetic component, which means it can be inherited from your parents. A brief literature search revealed that initial studies focused on tracing immunological makers (which play a role in triggering skin events), however more recent research also showed a link to skin barrier dysfunction. This means that both the immune system and the physical properties of the skin can contribute to having atopic dermatitis.