Let's embark on a journey of curiosity, inspiration and expression at the ArtScience Museum at Marina Bay Sands, Singapore. Showcasing novel creativity, the Museum features 21 gallery spaces housed within an impressive 50,000 square feet. Hosting many of Singapore's best-attended exhibitions, workshops and events, the Museum focuses on visionary processes that shape society and inspire cultural turns.
A focal point of the Marina Bay waterfront, the ArtScience Museum is the incarnation of science-inspired art. Designed by world renowned architect Moshe Safdie, the Museum is a magnificent architectural feat, focusing on geographical, social and cultural elements that define Singapore and the Museum's purpose to inspire creativity. Shaped like a lotus flower, the Museum welcomes all who visit with an open bloom. Featuring ten pedals, each housing different gallery spaces, the building features purposeful design to embody the natural world within a manufactured landscape. Each gallery is lit with natural skylights, and when it rains, the roof's unique shape channels rainwater through a central atrium to create a 35 metre waterfall at the building's centre. Water drained from the central pool is also recycled for use in the building.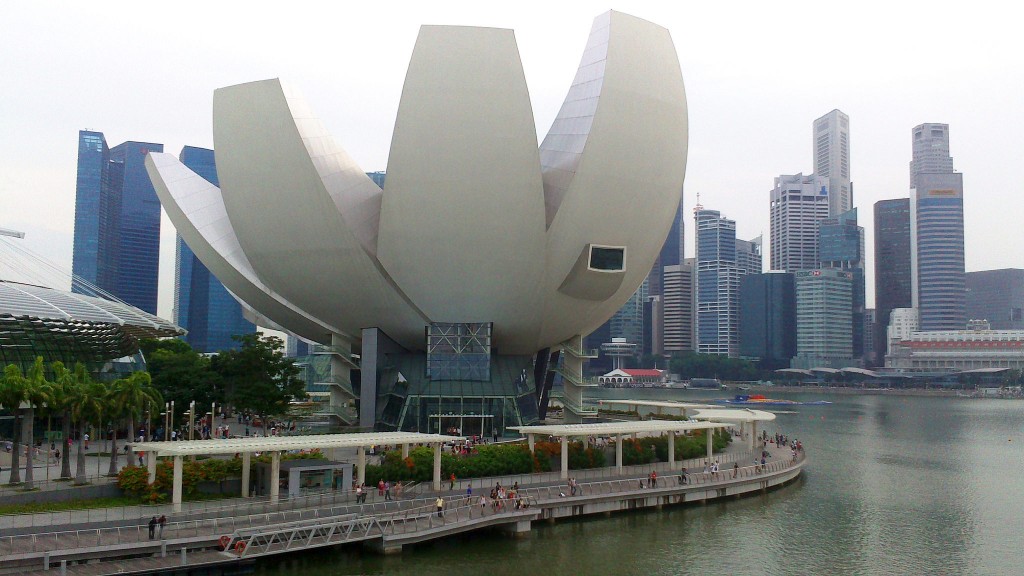 The ArtScience Museum offers school programs to pre-school, primary and secondary school students to inspired young creative minds. Tailored to each exhibition, students are invited to engage in science-based artistic practice and explore design, technology, geography, history, language and literacy, mathematics and other sciences. Included in the ArtScience Museum's education format are ongoing workshops focused on photography and architecture.

The ArtScience Museum hosts monthly evening events, featuring live performances by artists from around the world.

ArtScience Museum's latest program, ArtScience on Screen, is part of the Museum's continuous plan to produce and curate content for their permanent galleries. ArtScience on Screen is free to the public as part of a series of cutting-edge events as the Museum further explores the dynamic relationships between art, science and technology.