Jonas Wager is a software engineer who creates unique projects and open source software. In his generative work, Neonflames, users are invited to draw nebulas in their browsers. I spent time playing with Wagner's interface and felt inspired to create my own interstellar clouds. The results are unique and imaginative.
In his own words, Wagner says:  "I think this is my favorite canvas demo I have created so far. It is an interactive drawing tool based on particle effects. It is the result of me trying to create some generative art using canvas."
Here's a screenshot of the user interface.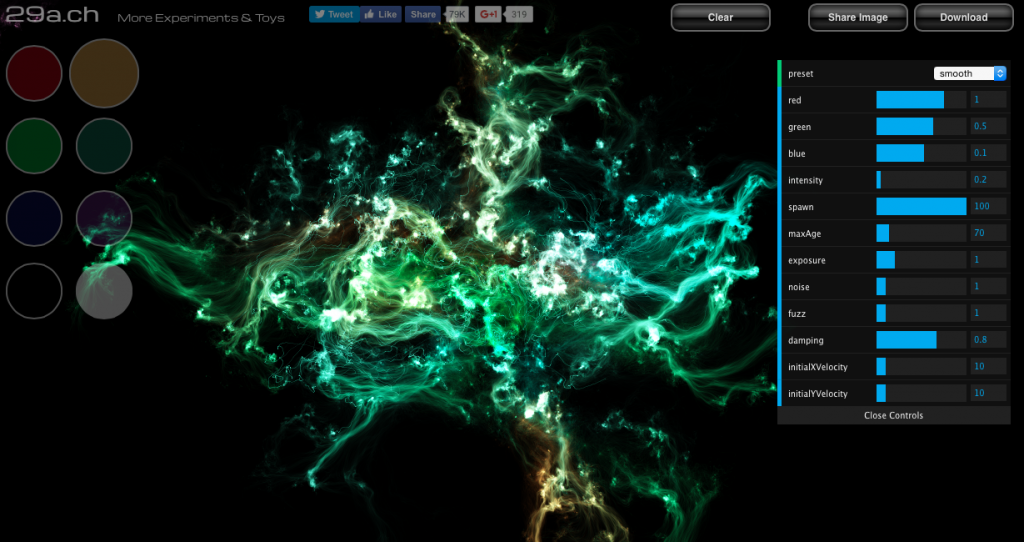 Users start with eight colours and nine preset controls. Varying controls allow for you to choose from a variety of customizable features to augment colours, intensity, and more. In experimenting with each tool, I created several images (below) to illustrate the available features using different colours and controls. Wagner's interactive digital artwork is a highly entertaining user interface made for public interaction. Hours can be lost in creating your own universe.