Ambrotypes, heliogravures, and photolithographs—artist Dove Allouche seems to have a passion for long words and complex photographic techniques. His latest exhibit, Negative Capability, is on at the Contemporary Art Gallery in Vancouver, BC, until December 30 and features a stunning and varied array of works.
Allouche expressed a desire to "make visible that which otherwise remains unseen, hidden or buried" and this comes through in his photographs. With more than twenty pieces spanning 2009-2018, the exhibition offers a thought-provoking look at the natural world, providing a new view of stalagmites, mineral deposits, ancient spores, and more.
A selection of works from Negative Capability is featured below. More information about the exhibit is available from the Contemporary Art Gallery's website.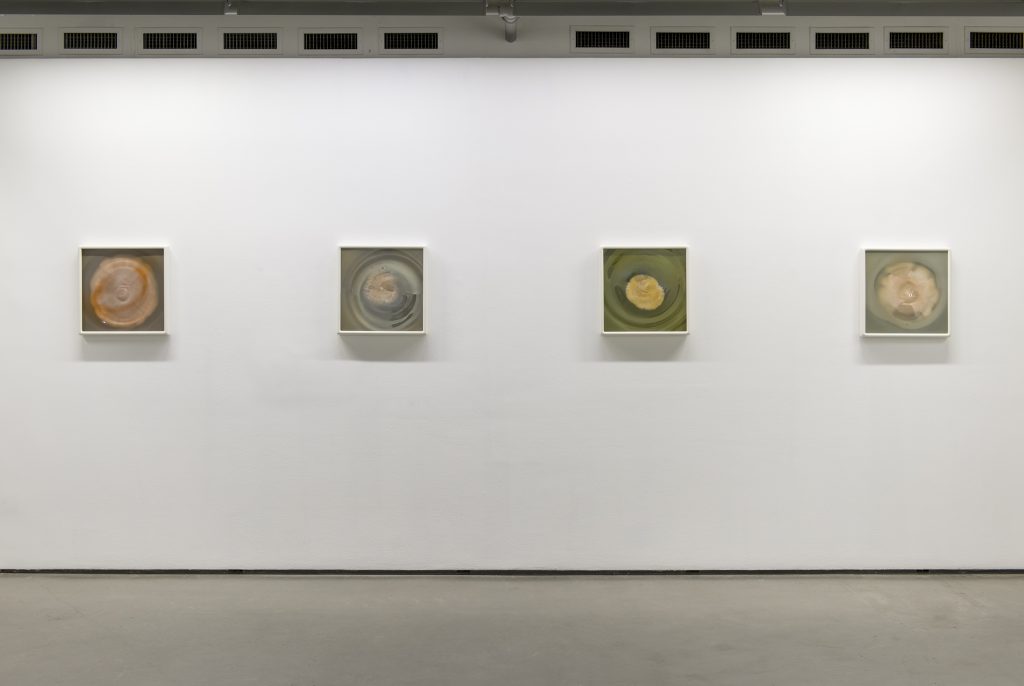 Fungi (2016) is a depiction of a species of spores taken from the Museum of Natural History in Paris, which predate human presence on earth. By blowing them through a pipette onto plates, Allouche fostered their growth, and, at a particular point in their development, photographed them.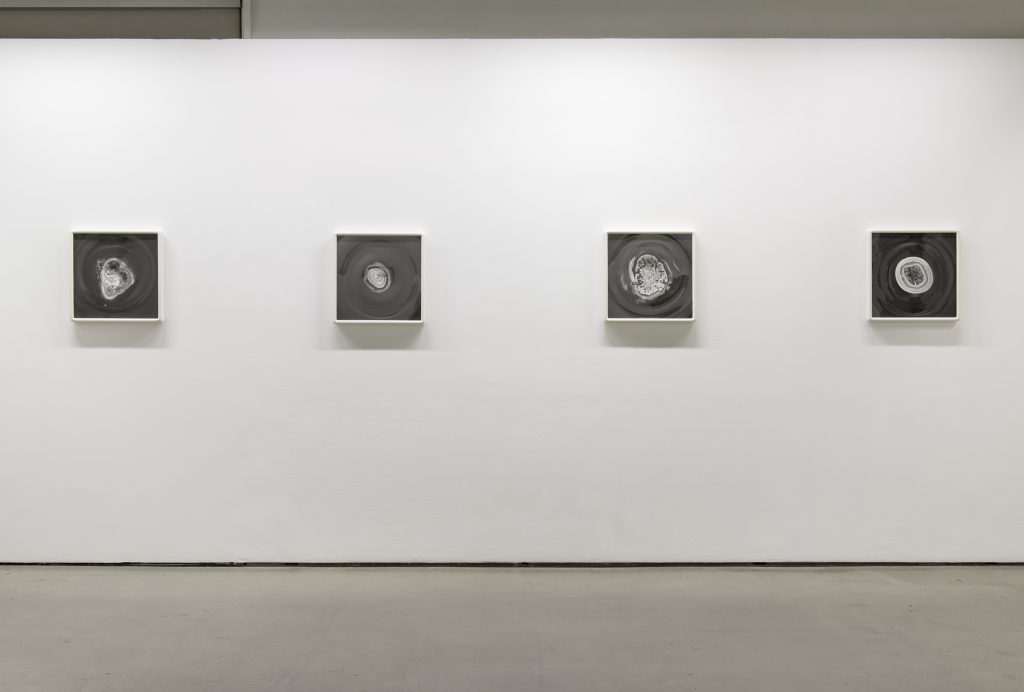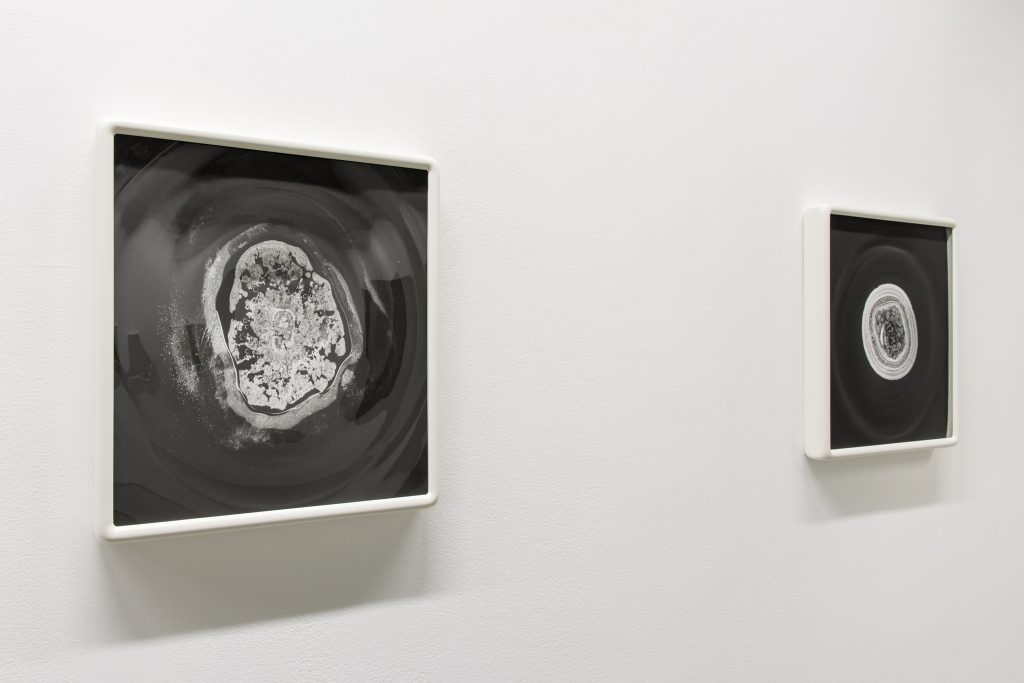 The newest body of work in the exhibition, Perle (2018), presents organic forms of calcite formed and found in shallow cave pools. Allouche's "cave pearls" were sliced into thin films, polished and used as photographic negatives.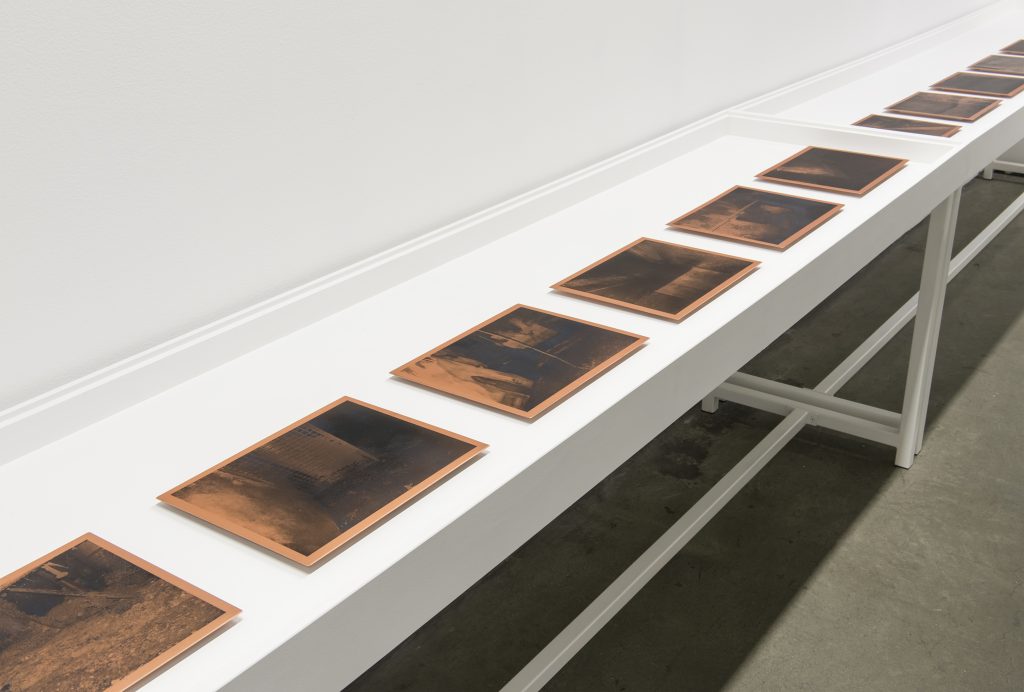 Deversoirs d'orage (2009) is a series of fourteen heliogravures on paper taken of the Paris sewer system, revealing a man-made subterranean world that slowly evolved through two centuries of mineral deposits. The heliogravure is the oldest procedure for producing photographic images and involves a photochemical process to etch an image into a copper plate which is then heated to fuse resin dust to the metal.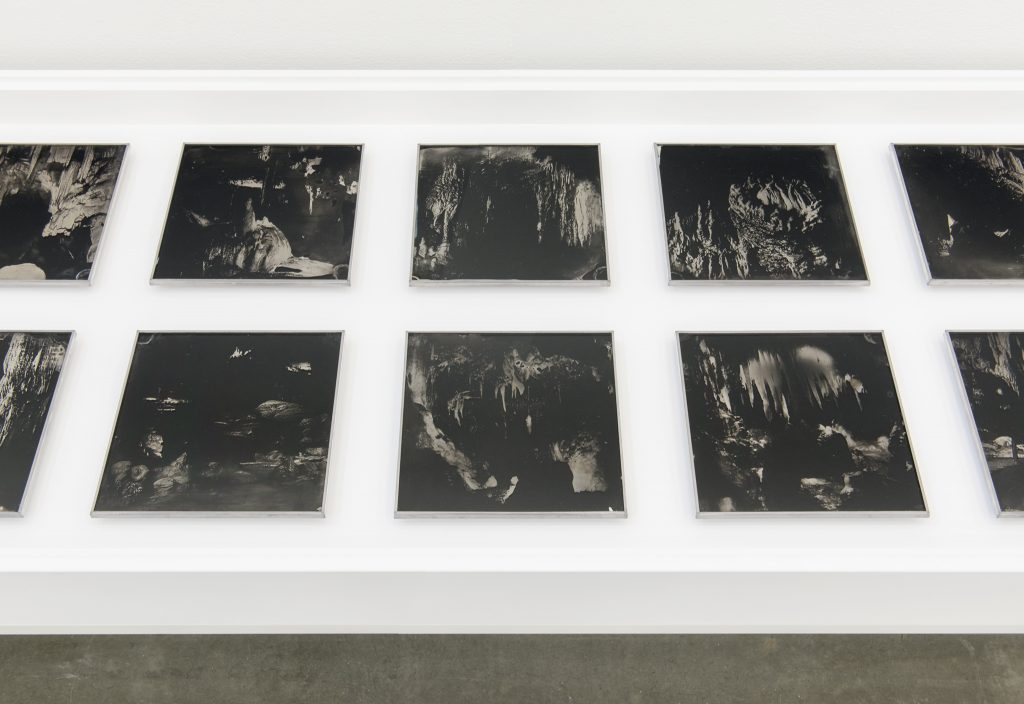 Les petrifiantes II (2014) is a series of ambrotypes taken inside natural cave structures. The ambrotype (or collodion positive process) was invented in the mid-nineteenth century and briefly replaced the daguerreotype in popularity until the tintype was introduced. Each ambrotype is a unique original, created by exposing a plate coated in iodized collodion and dipped in silver nitrate. These images of stalactites and stalagmites are created by taking long exposures inside the caves and developed in complete darkness, capturing the slow process of petrification that produced the pictured specimens.