Kelly Pastorek is a Brooklyn-based artist. Using paper as her main medium, she brings beauty to everyday life through her creations.
In this interview, Pastorek talks about the inspiration behind her latest project, Botanical Translations, and shares her creative process.
What attracted you to botany as an inspiration for this series?
I refer to botany to recreate the subtle variations of a single botanical specimen, as it is a multidisciplinary science that encompasses all aspects of a plant. Each flower has unique genetics, specific ecology, and a distinctive social/cultural significance. These categories of understanding must be translated into paper to create realistic botanical sculptures. Like "botanical taxidermy," the deconstruction of a flower in each of the aforementioned areas calls attention to the essential nuances of each bloom.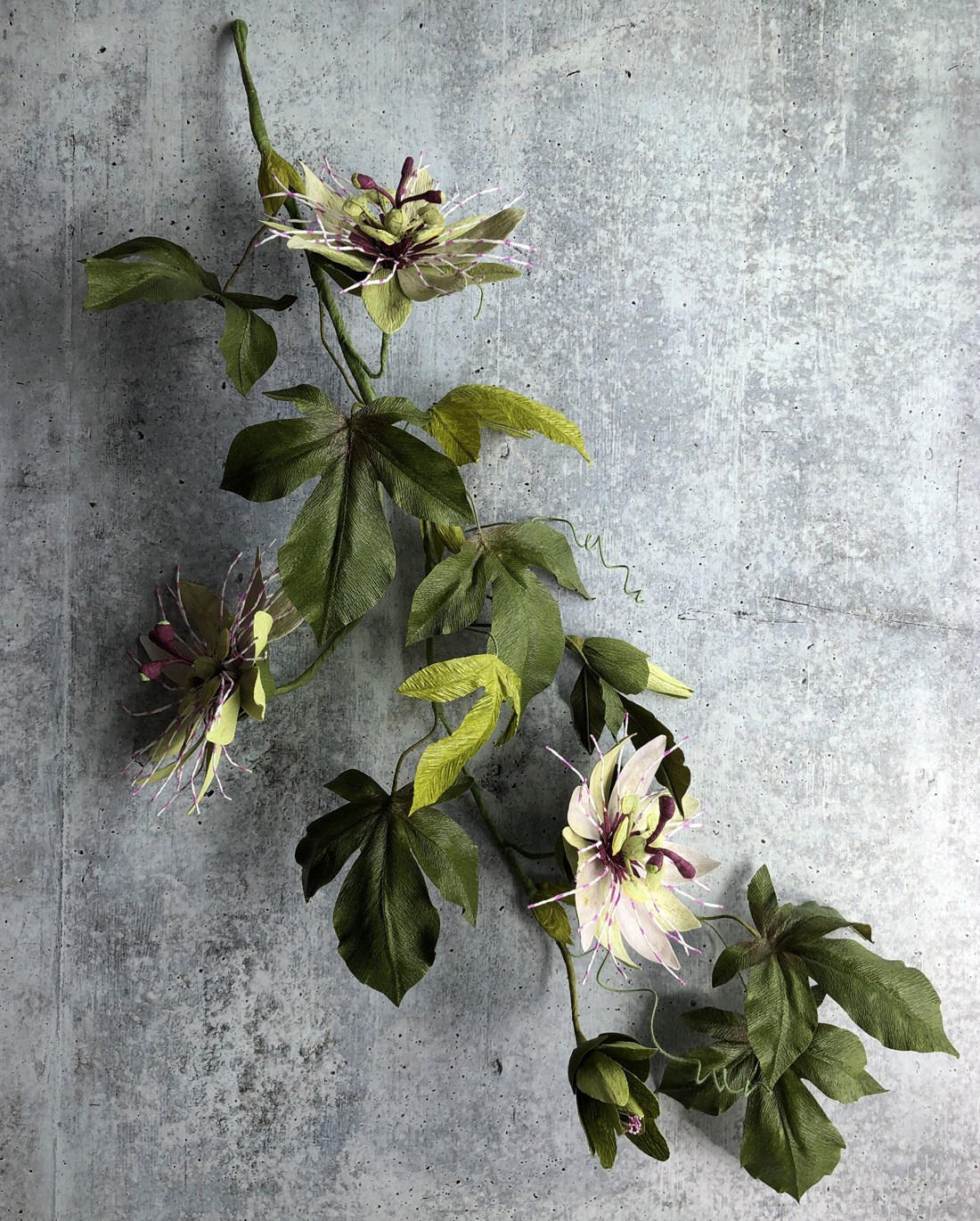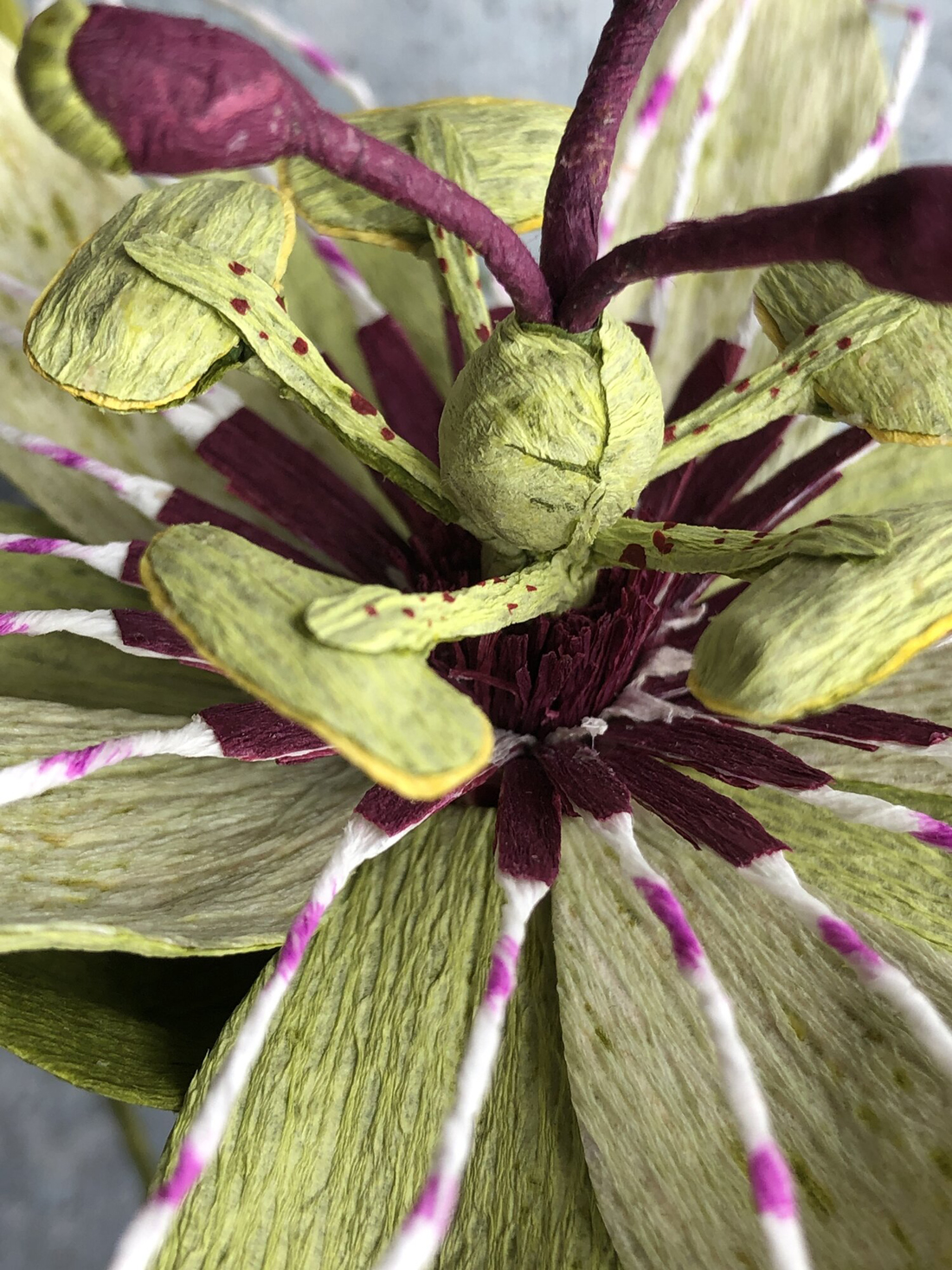 How did you select plant species for this work?
I have no set criteria for selecting certain species for this collection. I might be drawn to a plant because of its structural complexity and ecological rarity, or for its cultural or medicinal significance. Sometimes I focus on a flower simply because it is of the current season.
"By creating botanical works specifically from paper, I hope to draw attention to this juxtaposition and remember our place on earth and the importance of nature."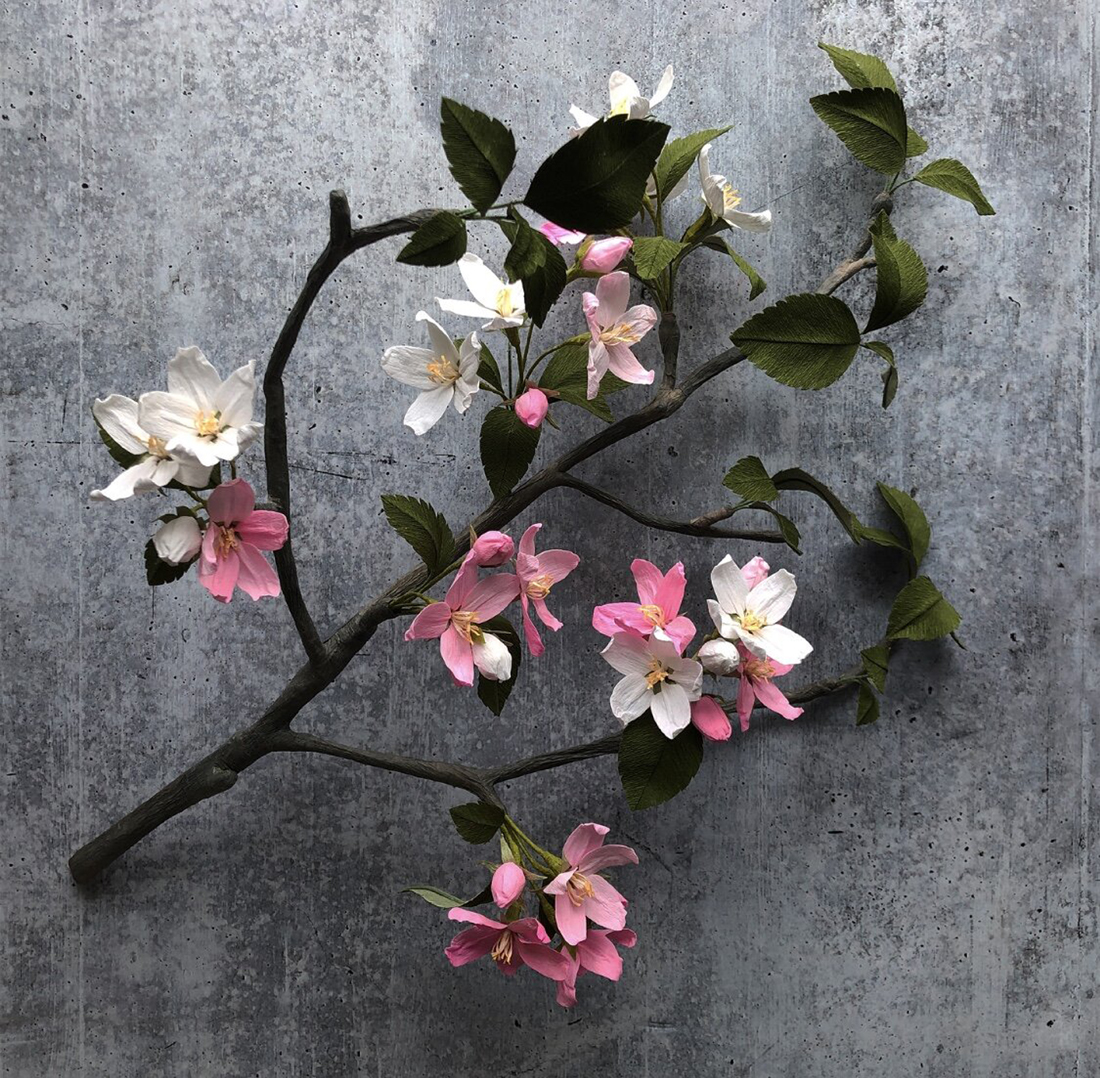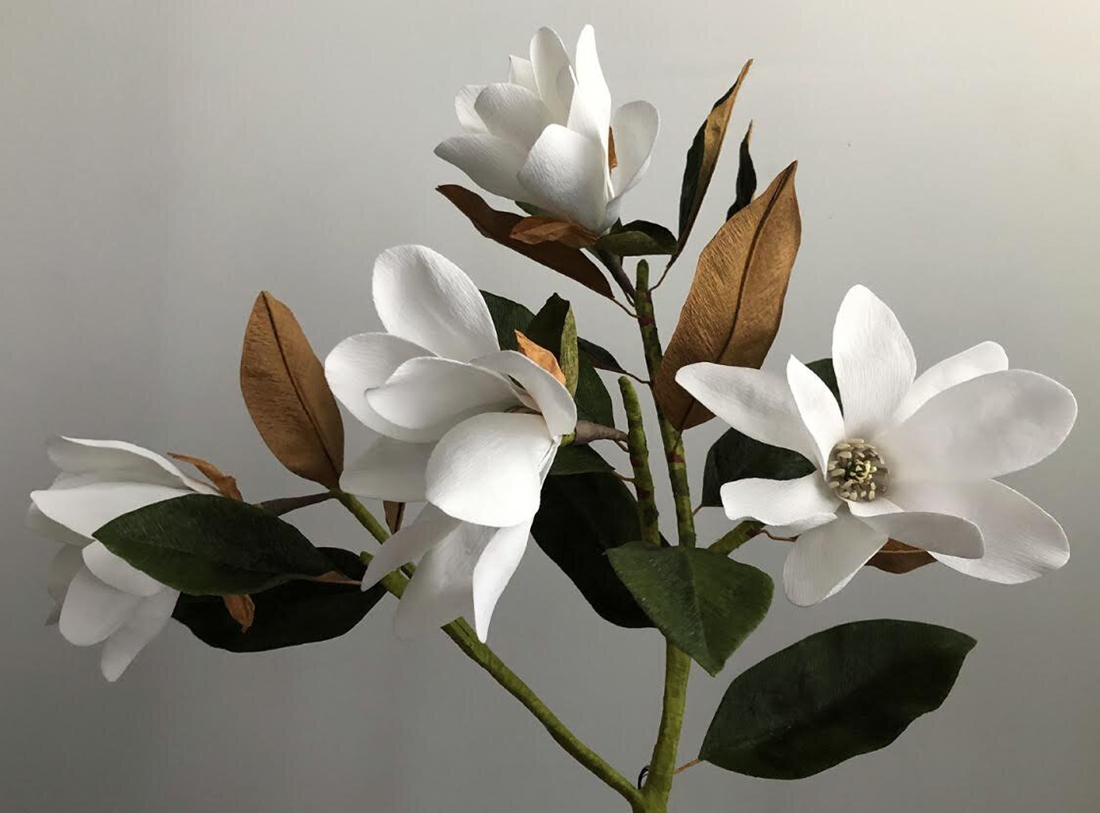 You said "it is important that the material I use is reflective of the object I am creating." Can you elaborate more on the relationship between industrial production of paper from plants and using this product to create plant sculptures? Why is this important to you?
The material I use lends an authenticity to my work and highlights the message I convey through the project. Paper, albeit derived from nature, is made through an industrial process. This process serves as a microcosm, reflecting our intrinsic need to connect to nature and our cultural removal from it. By creating botanical works specifically from paper, I hope to draw attention to this juxtaposition and remember our place on earth and the importance of nature.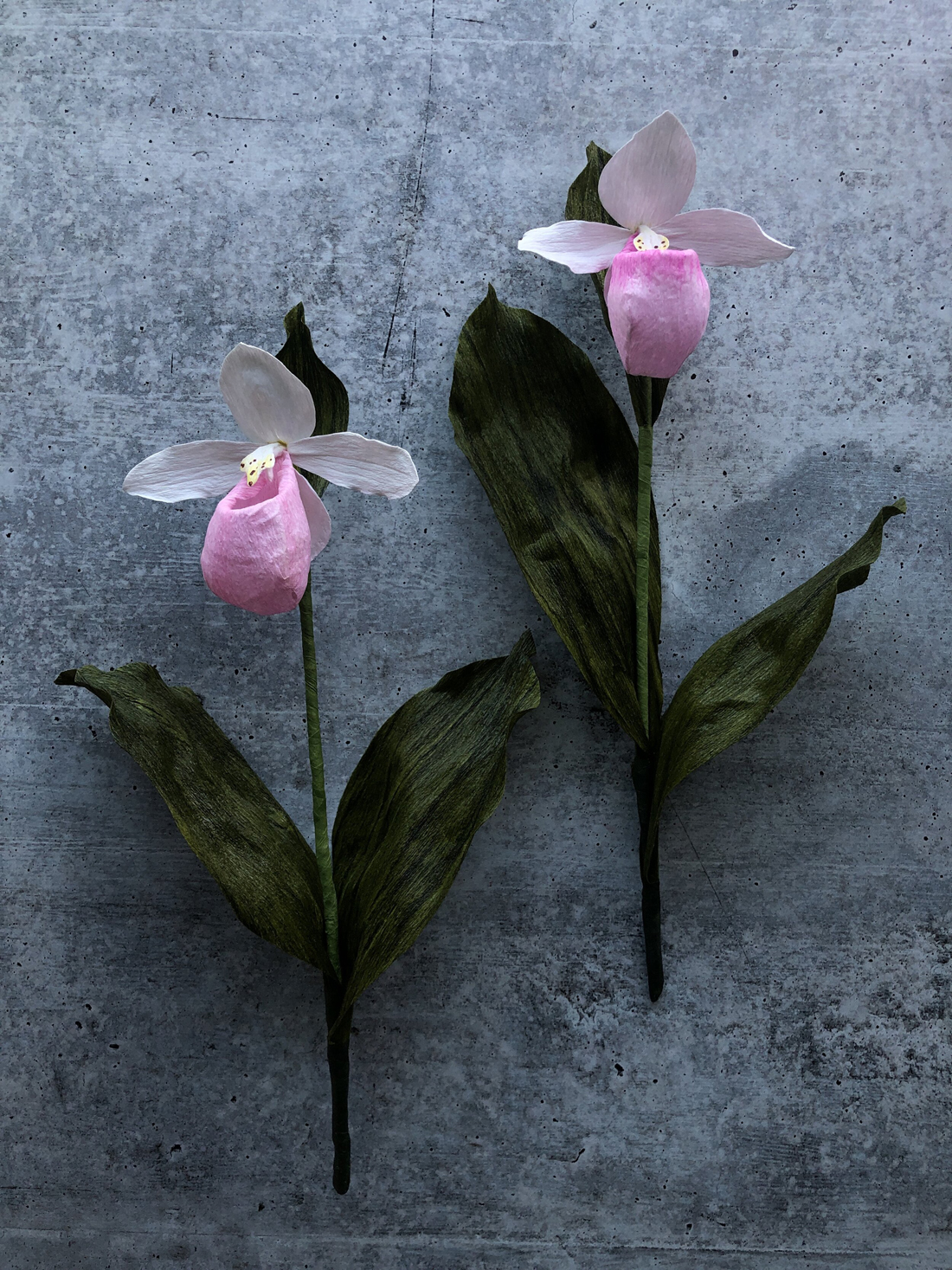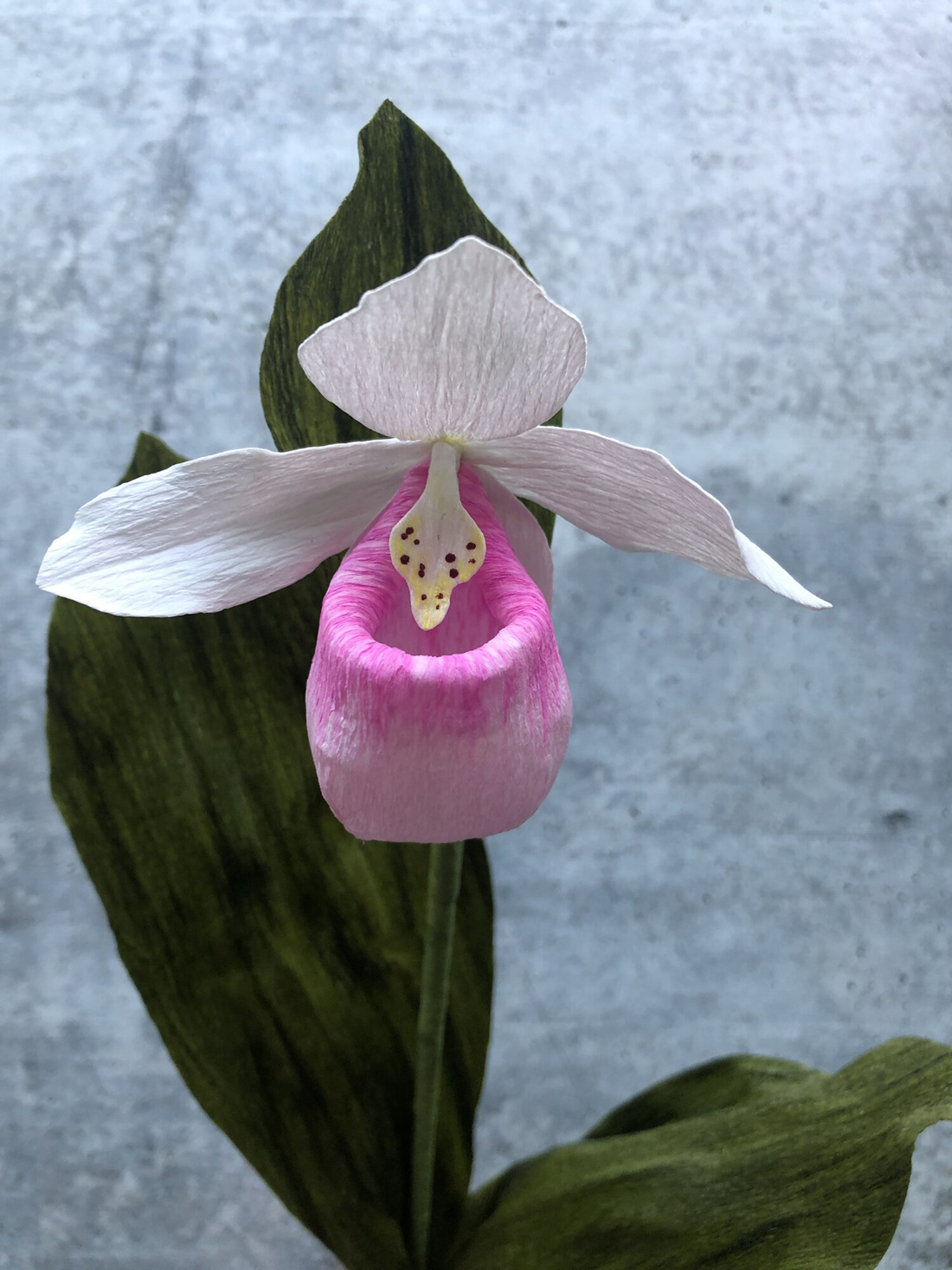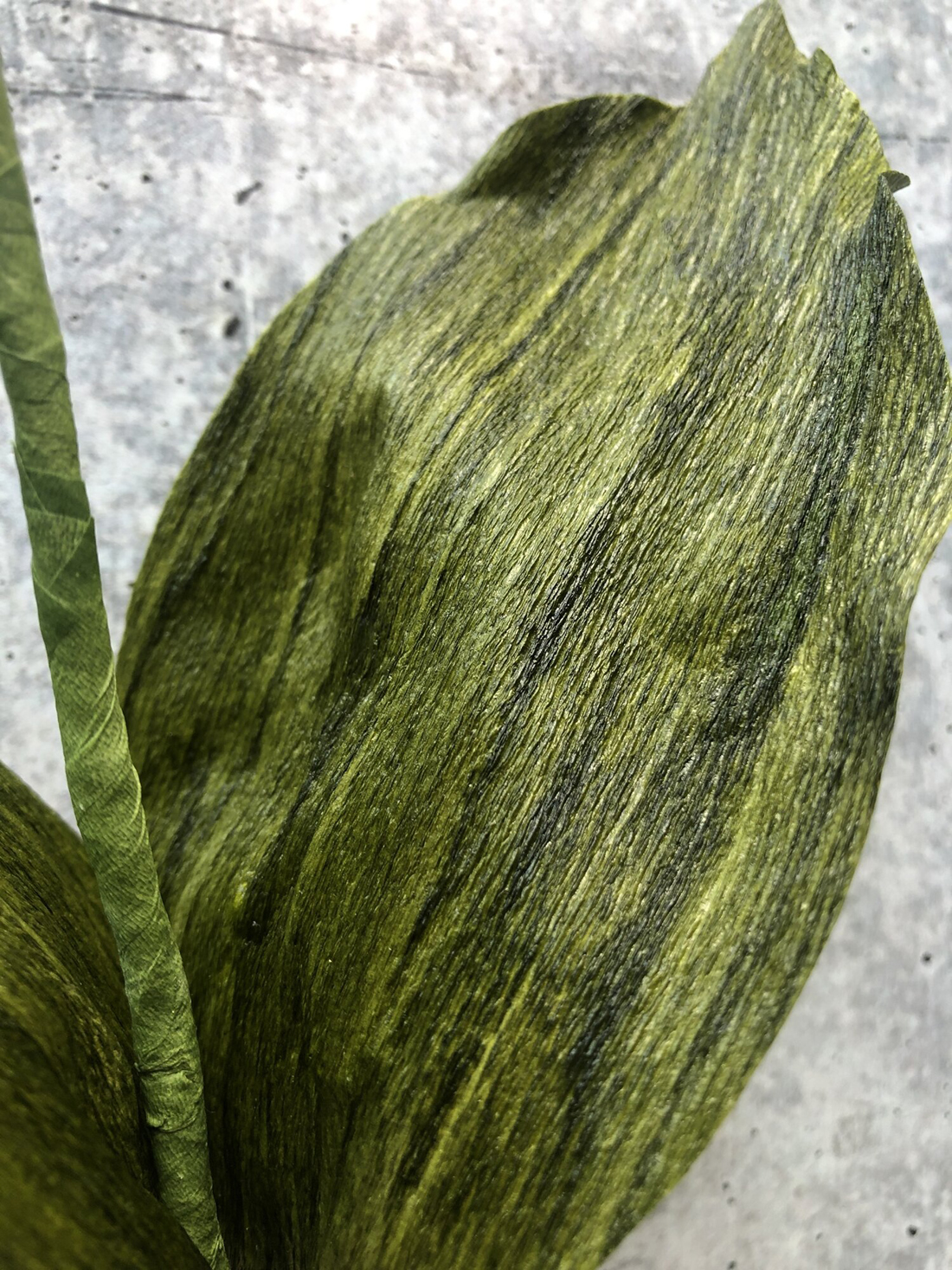 Can you describe your creative process? How are these sculptures made? What materials are used? Do you dye any of the paper to obtain your preferred colours?
My creative process starts with experimentations in colour. I use tea, coffee, watercolours, and natural dyes derived from plants to obtain the perfect colours for each bloom. I then explore texture by crushing, stretching, rolling, and embossing the paper. As no two elements of a flower are the same, these colouring and texturing techniques help to achieve the subtle variation within a single bloom. The final step in my process is deconstructing the flower's shape to make replicable templates for each and every element of the bloom (e.g. pollen, stamen, calyx, petals, leaves, etc.). This part of my process can take days or weeks to formulate a final result. When assembling a flower, I use various adhesives and wires to lock in specific shapes and gestures that capture the nuances of the bloom.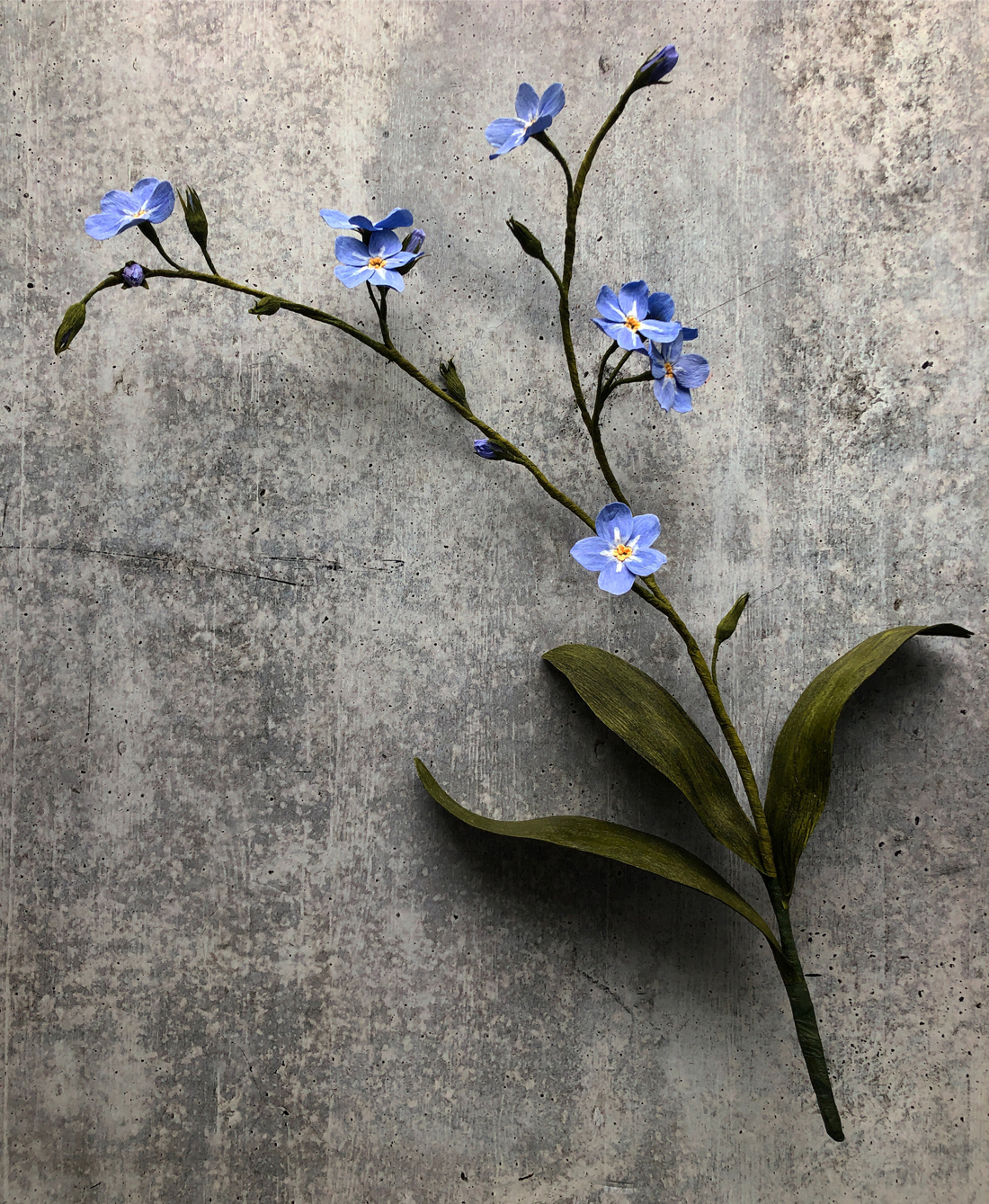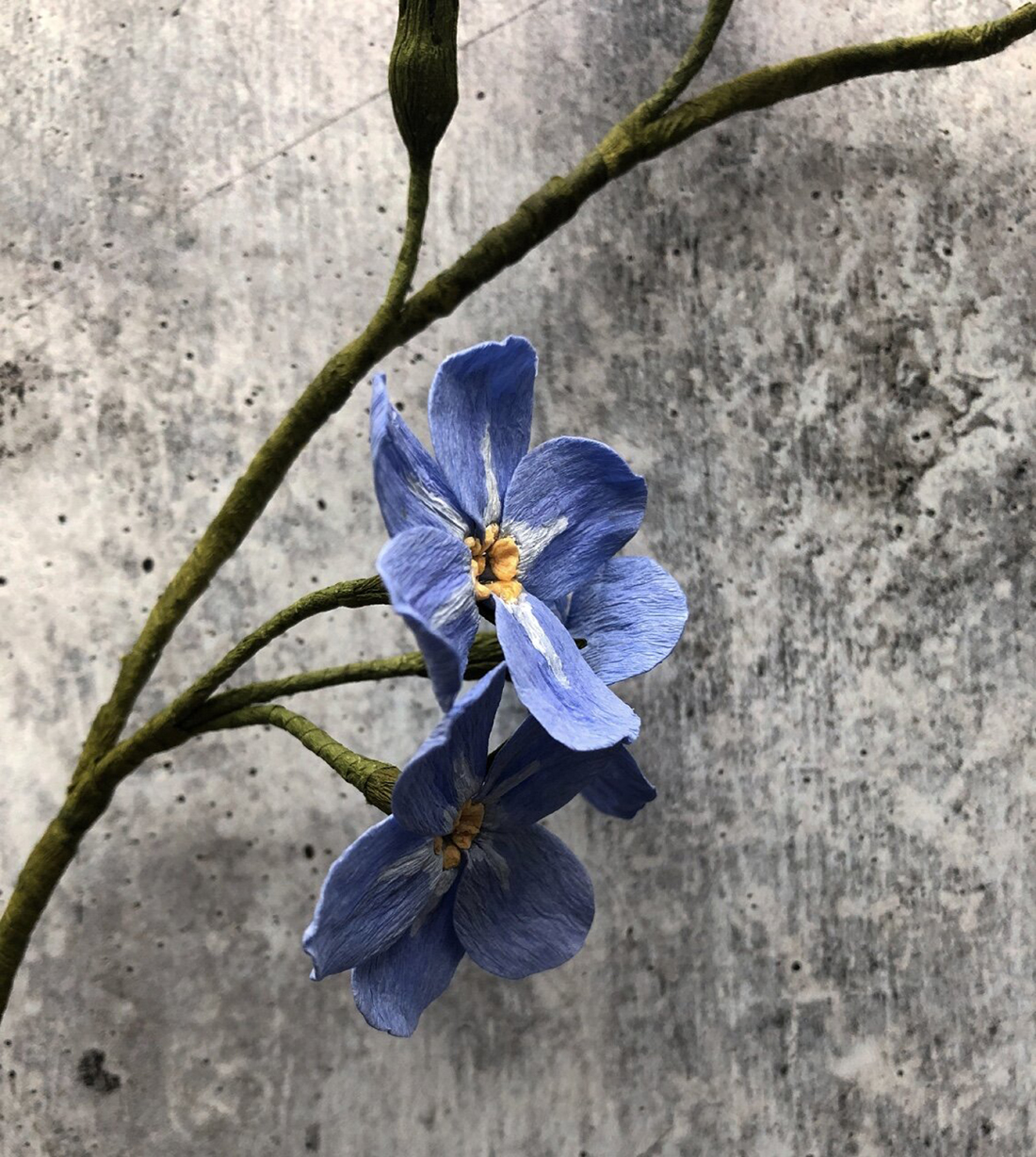 What is your favourite plant from Botanical Translations and why?
My favourite piece in the collection is Star Magnolia. It was the first piece I made while in quarantine due to Covid-19, a time when I felt extremely isolated and feared going outdoors. Star Magnolia is an example of creating botanical art as a meditation on and appreciation of nature. The piece reflects my personal yearning for the outdoors, and as a seasonal flower, represents nature's resilience during this time of turmoil.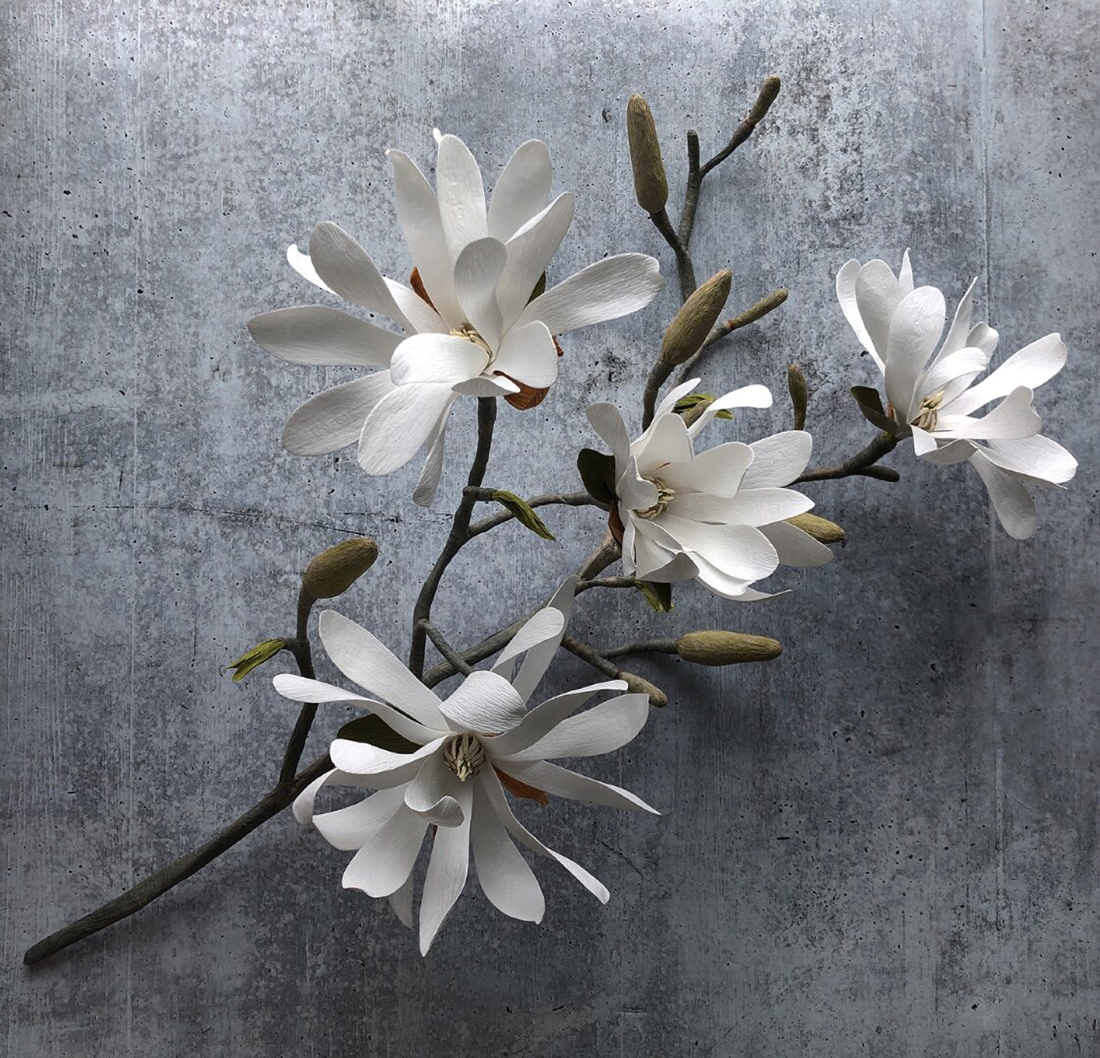 For more by Kelly Pastorek, visit her website or Instagram.