Jiyong Lee is a studio artist and educator currently residing in Carbondale, Illinois. He is a professor of art at Southern Illinois University and has been the head of the university's glass program since 2005. A recipient of many honors and awards, Lee earned his MFA from Rochester University of Technology in New York. From 2009 till 2015, he served as a member of the board of directors for the Glass Art Society.
In this interview with Art The Science, Jiyong Lee talks about his project, Segmentation Series, how cell division fascinates him, and what it is like working with glass.
How and when were you inspired to begin working on the Segmentation Series?
I have been interested in stories and news of science and medical illustrations since I was a child. When my wife and I were expecting our son, I wanted to look at the biology book to refresh my memory on the process of cell development. I was amazed by the many aspects of the images of cells, including translucency, the simplicity of form, the complexity of structure, and their energy.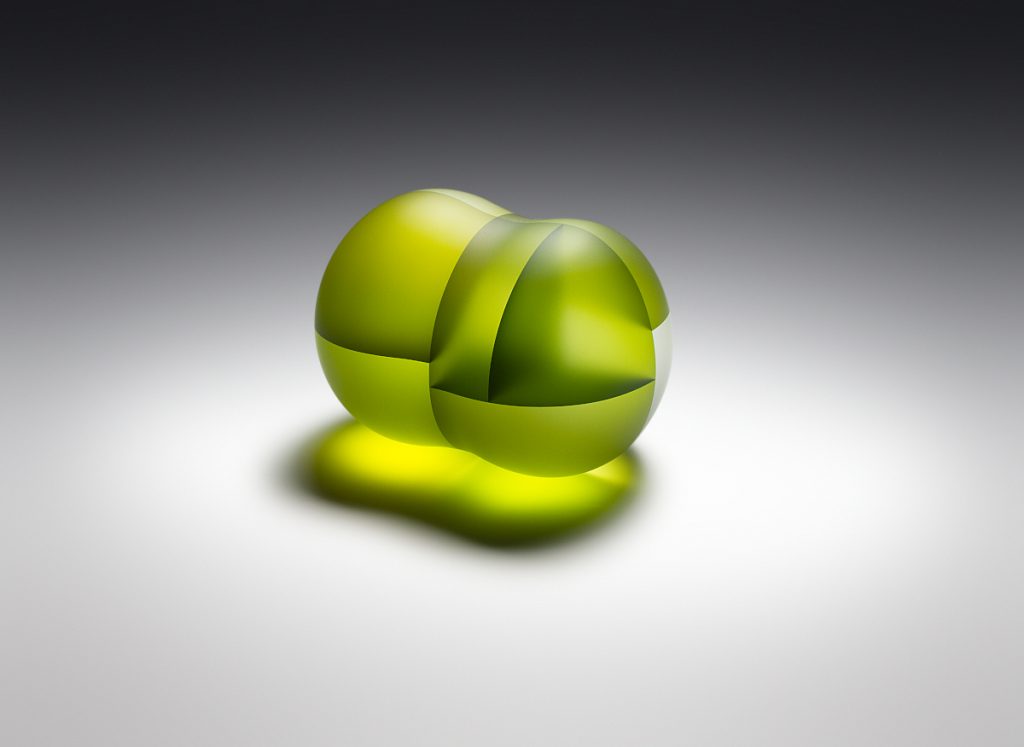 Why did you choose to work with solid glass? What is it like working with it?
Solid glass has this depth and mysterious optical illusion that we can see through its transparent surface, and that reminds me of cells. I finish the surface translucent, which both mysteriously reveals and hides the segmented and constructed internal structure.
Which aspect of this project do you enjoy the most? Why?
Being in my studio is the part I enjoy the most. In the field of glass art, the process and technique I work with is called coldworking. The slow and tedious nature of coldworking is something that I like to work with. The excitement and action of teamwork in the hot shop is also wonderful, and I get to do that a few times a year, but I enjoy the time that I work alone in my studio.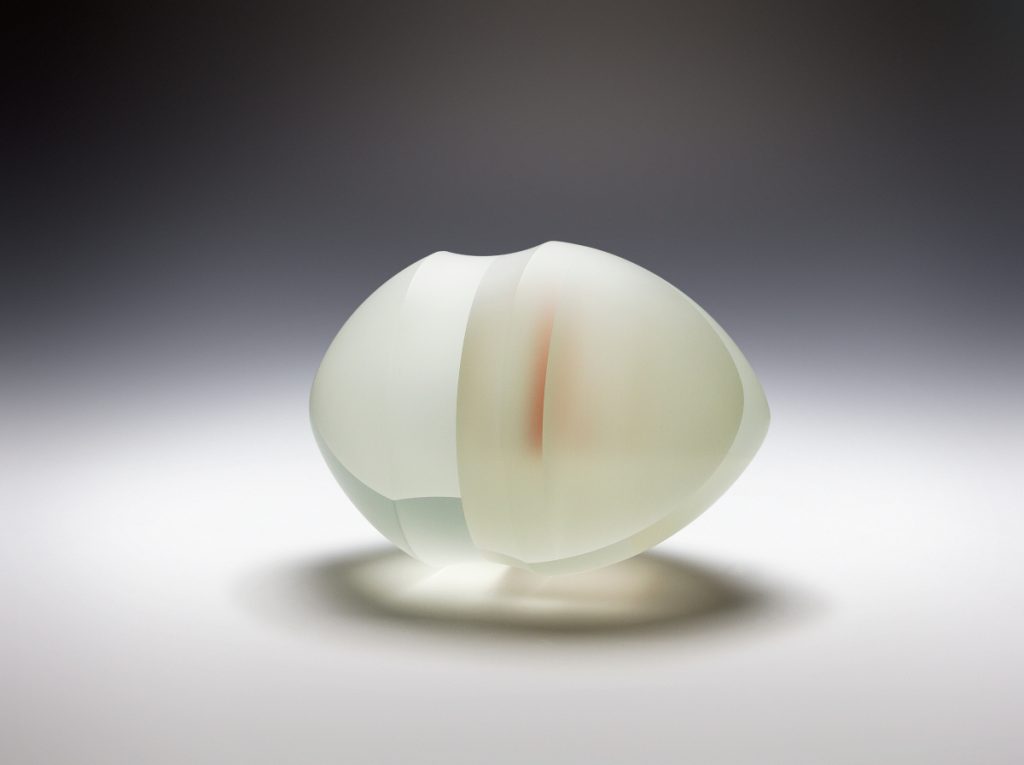 On the contrary, what is the most difficult part of your creative process?
I think working with limited material through a subtractive process is the most challenging part of my creative process.
What would you like your audience to take away from this series?
I hope the viewers enjoy the mysterious visual aspect of the work the way I think of life science or the cell: mysterious, microscopic, translucent, and luminous; simple outside and complex inside; the cell that has enormous power to become a life.
You've mentioned that "the Segmentation Series is subtle and quiet." Would you say your pieces aim to inspire a kind of inner reflection in your audience? If yes, what would this achieve?
I think that there are some similarities between my segmentation work and our lives. We have a simple shape on the surface, but we are extremely complex inside.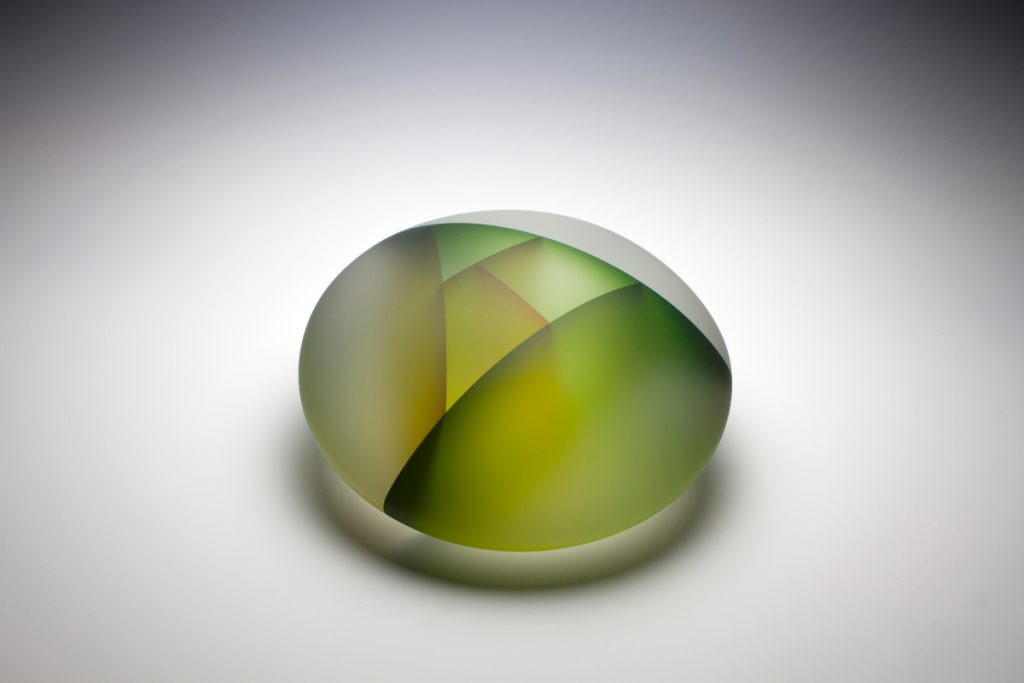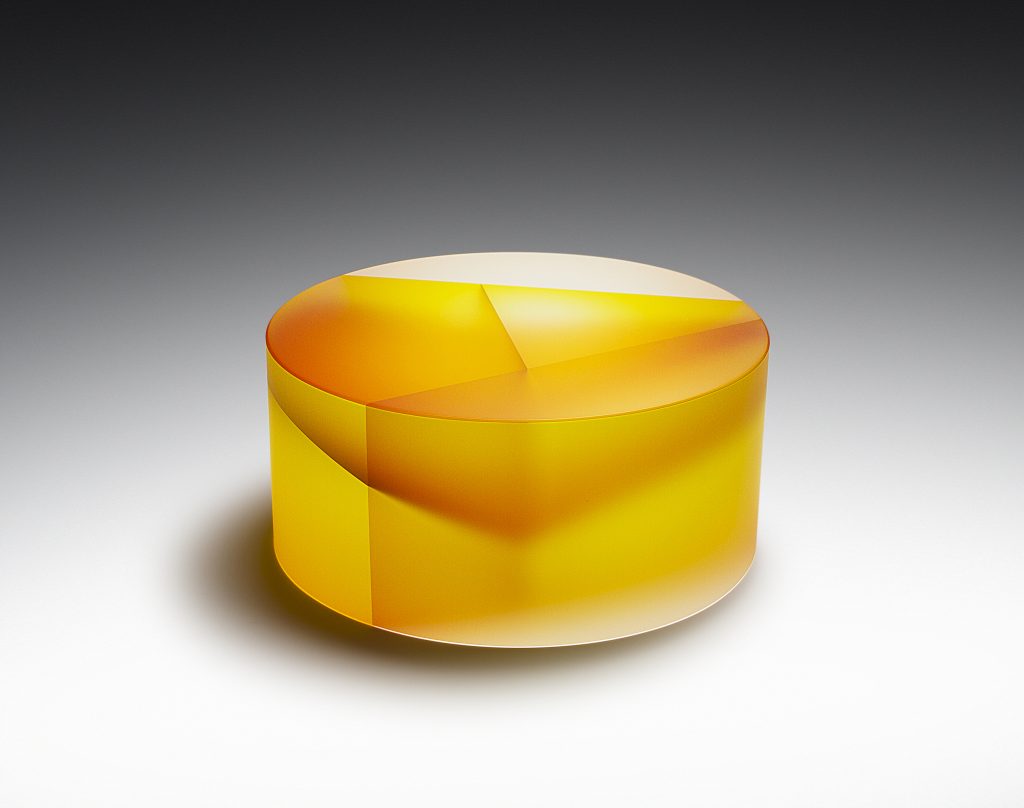 Would you like to continue working with cell division and its myriad mechanisms in the future, beyond the Segmentation Series?
I am interested in learning more about the technical aspects of the mechanisms of the microscope and also think about the metaphorical meaning of observation from a microscopic perspective. The works I have been making are from my imagination and are inspired by microscopic images from nature.
I would definitely like to study more about them and collaborate with scientists who are interested in working with me.
Finally, which scientist(s) or artist(s) have had an influence on your work?
Ernst Heackel
For more by Jiyong Lee, visit his website.