Almudena Romero is a London-based visual artist whose work uses conventional and unconventional photographic processes to explore issues of identity and perception. In her recent series of prints, created through "chlorophyll printing," Romero uses the natural pigment changes that occur in leaves upon exposure to sunlight to reveal the legacy of colonialism and migration in modern Britain.
In this interview with Art the Science, Romero discusses the hidden complexity of the chlorophyll printing process, her exploration of various photographic mediums throughout her career, and her personal connection to the issues explored in her work.
Can you briefly explain how the chlorophyll printing process works? How did you come across this technique?
To make a chlorophyll print one need to let a leaf receive an extraordinary amount of sunlight so it changes some of its pigments from green to yellow. Most leaves have a variety of pigments that can absorb and release energy from a wide range of wavelengths. These are the chlorophyll, carotenoid, and anthocyanin pigments.
Chlorophyll pigments, the green ones, absorb UV and visible light and reflect back green light. These are the main pigments active in photosynthesis and they can convert light energy into chemical energy. However, they do not help to release any excess, so if the plant receives too much sunlight, only carotenoid pigments can intervene.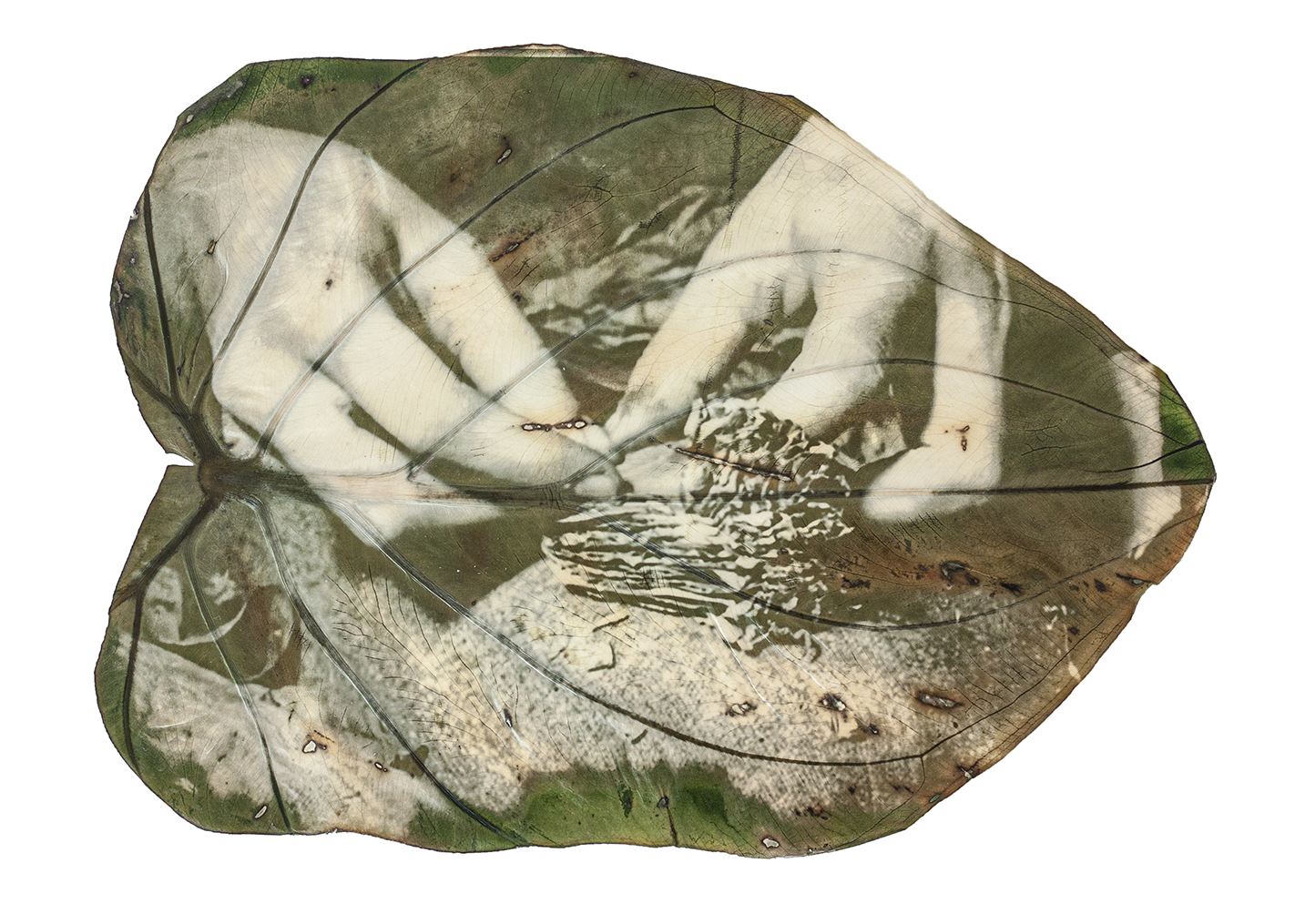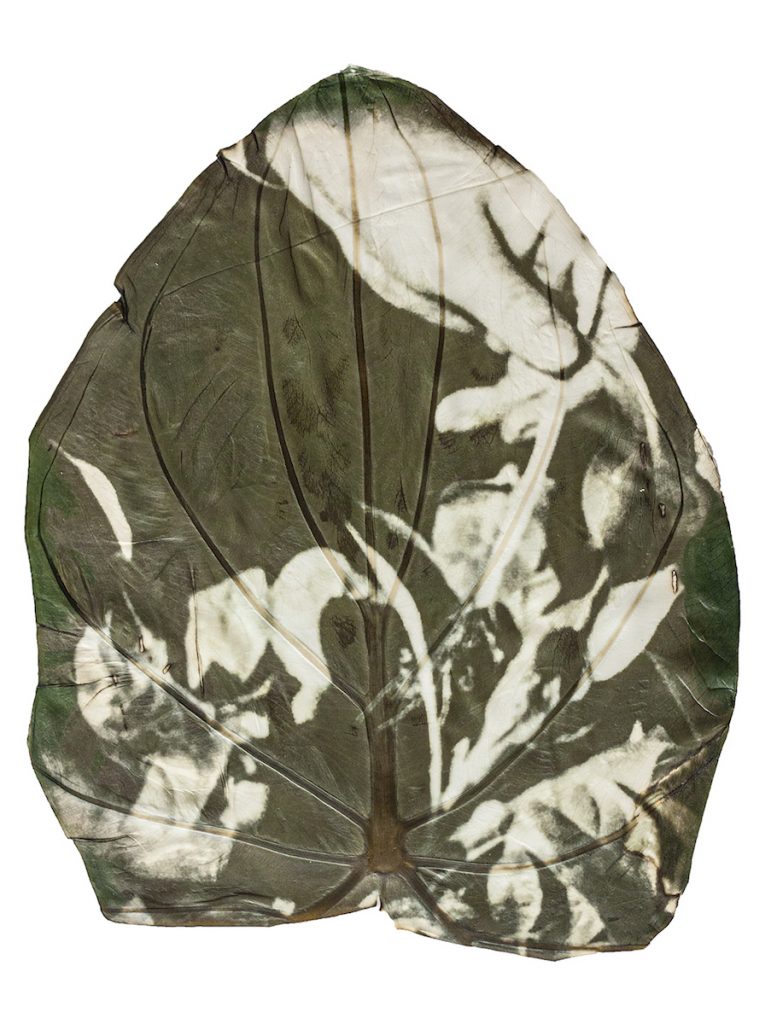 Carotenoid pigments absorb less of the UV light and more of the violet and blue-green light. They can reflect yellow, orange, and sometimes red light to us. Carotenoids are present on plant leaves, but we often don't see them as much because chlorophyll pigments are more abundant, therefore masking any other tones. Carotenoids play a crucial role when there is too much UV light available. When we leave a plant or a leaf in full sunlight it receives a huge amount of energy. It can damage the photosynthetic machinery. Carotenoid pigments can dissipate any excess energy as heat, as they are able to convert chemical potential energy into vibrational energy.
To keep a healthy UV diet and preserve the photosynthetic mechanism, the leaf changes its pigments and gets rid of the excess energy. Chlorophyll printing is based on forcing this pigment change. It is not about drying leaves or plants, which would result in brown, curly, and very fragile leaves instead of a print.
It took me several years to understand how the process works, but I knew it was possible because this process has been practiced since the 19th century by a variety of artists/researchers/scientist. There's a fantastic paper called "Pictorial demonstrations of photosynthesis" by Roger P. Hangarter and Howard Gest describing this and other methods to print images on plants. The reality is that back in the 19th century there was a lot of research on plant-based photography, as they were attempting to produce colour photographs with natural pigments.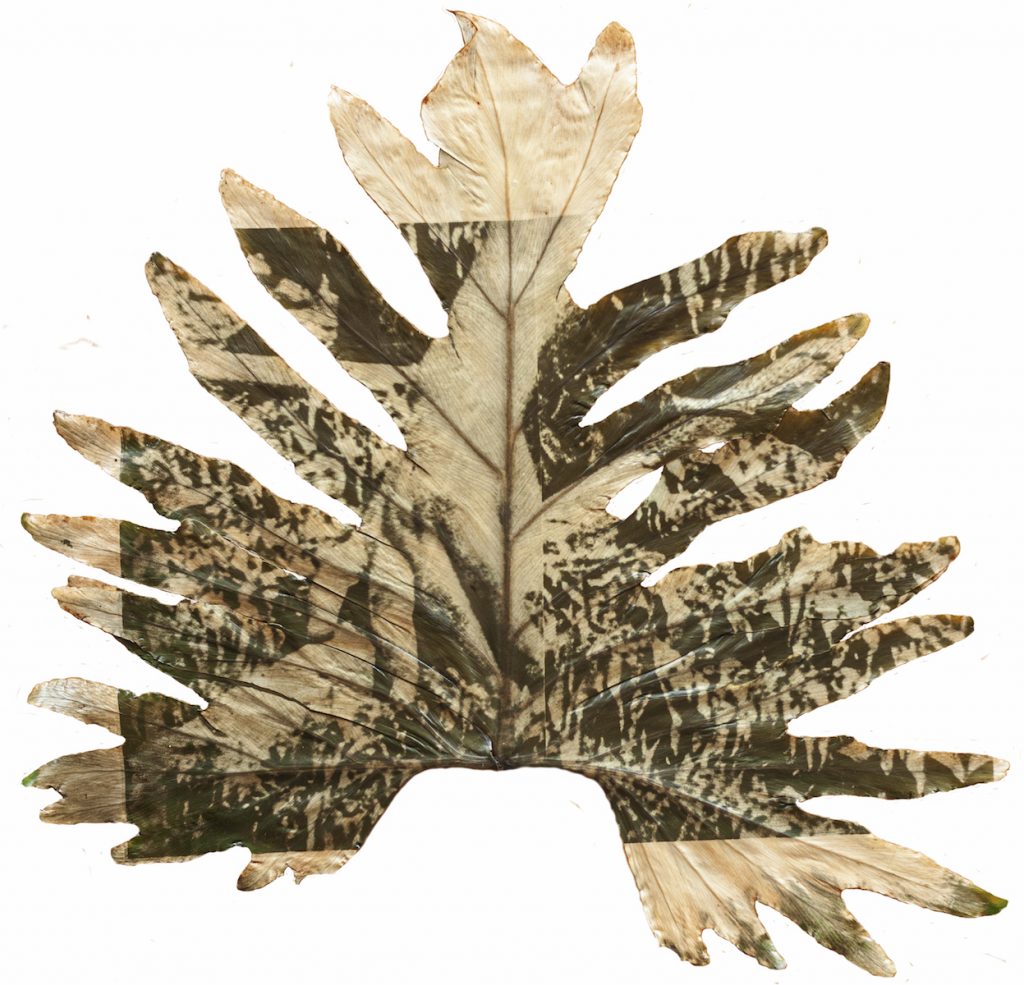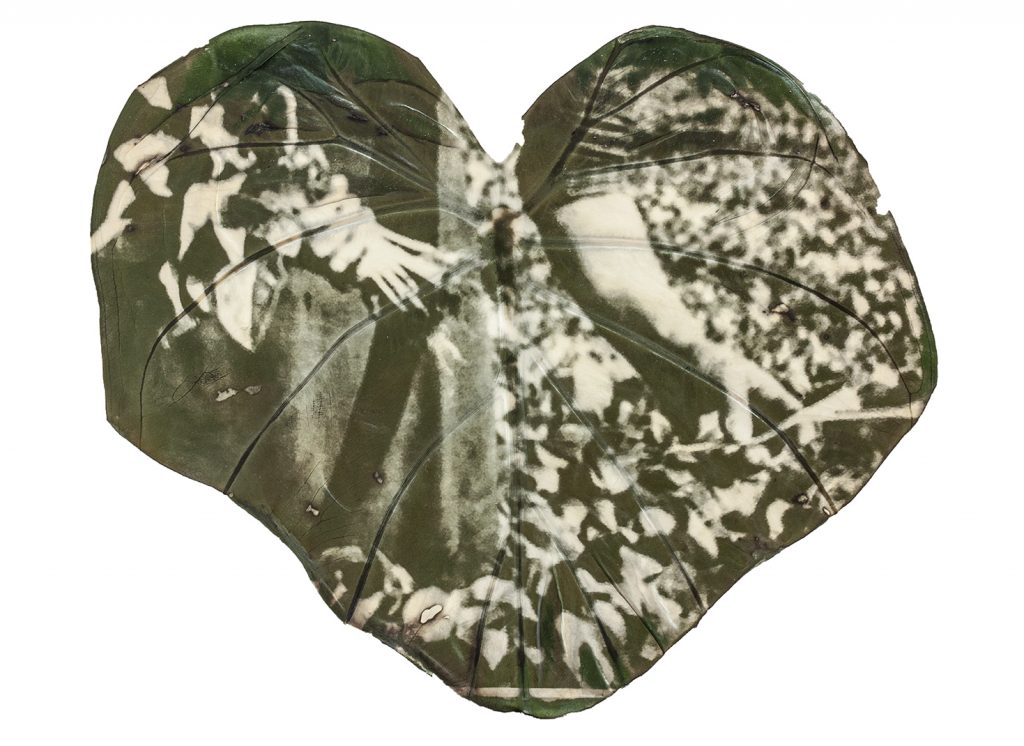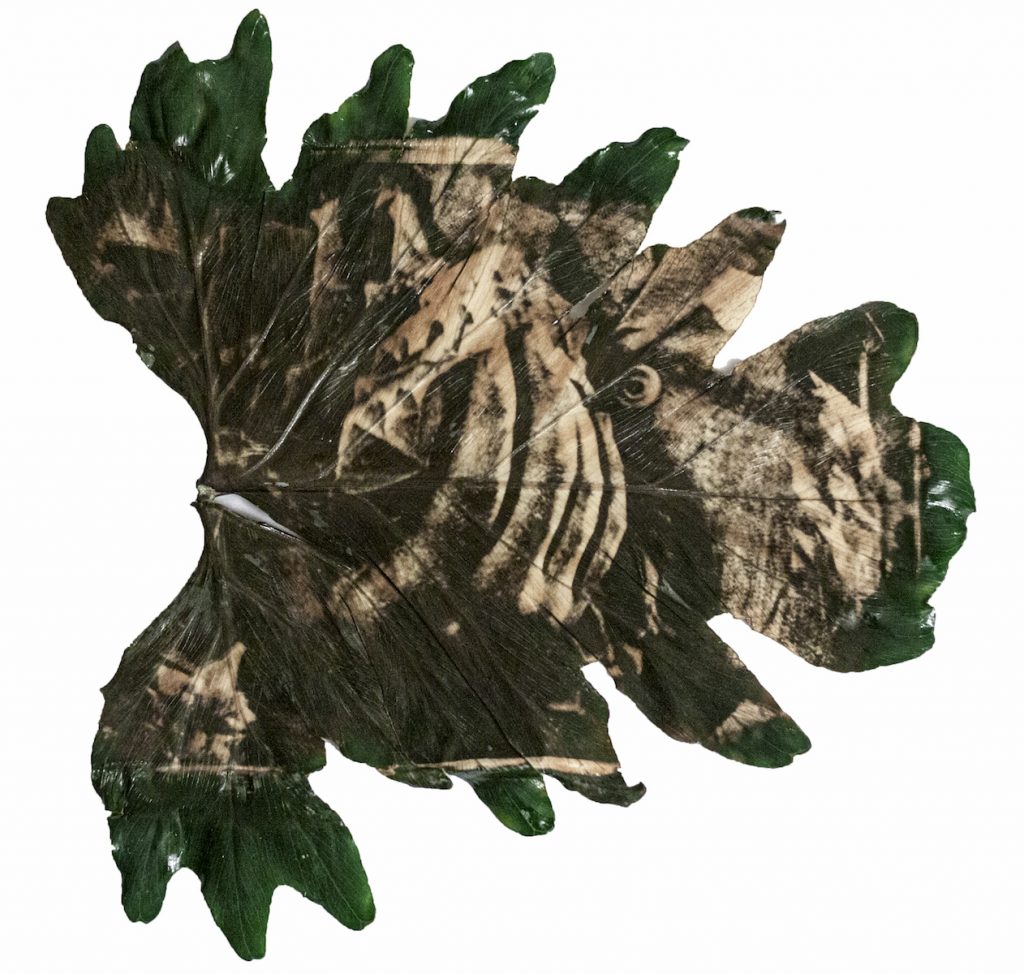 Can you tell me a little bit about why you chose to use this particular photographic method for Growing Concerns? 
Growing Concerns uses plants from former British colonies as a canvas to host images that reflect on the links between plant trade, colonialism, migration, and the legacy of these in modern-day Britain. The series looks back at how trade of coffee, tea, poppy, sugar, cotton, and other plants generated migratory fluxes, and it draws a parallel between the historic interest in facilitating movement of goods and capital and the increasing interest in restricting movement of people. I use historical imagery of all kinds—portraits of abolitionists, a diagram of a slave ship, Jamaican currency bearing the bust of Queen Elizabeth, shots of contemporary sports personalities—to weave together a multifaceted, wide-ranging exploration of global migration and colonialism. The prints on actual plants poetically reference questions of nativity, trade, and exchange. What is nature and what is culture, what does it mean to be "of" a place? The centuries-old traumas and hardships, imprinted on the psyches and skins of many peoples, that the work alludes to in the use of archival materials are just as relevant today.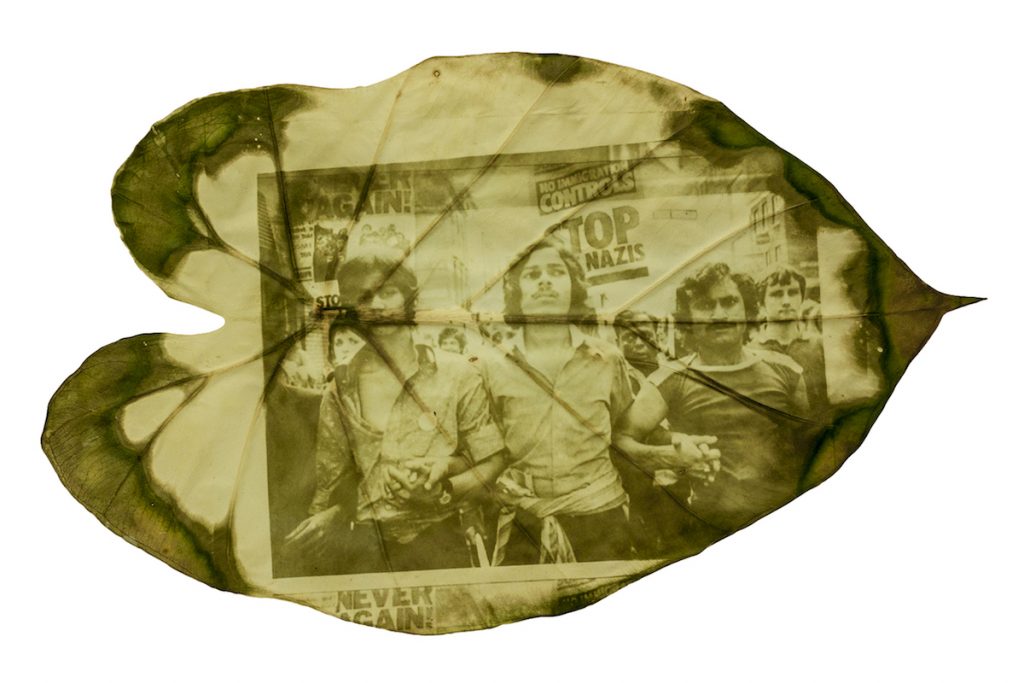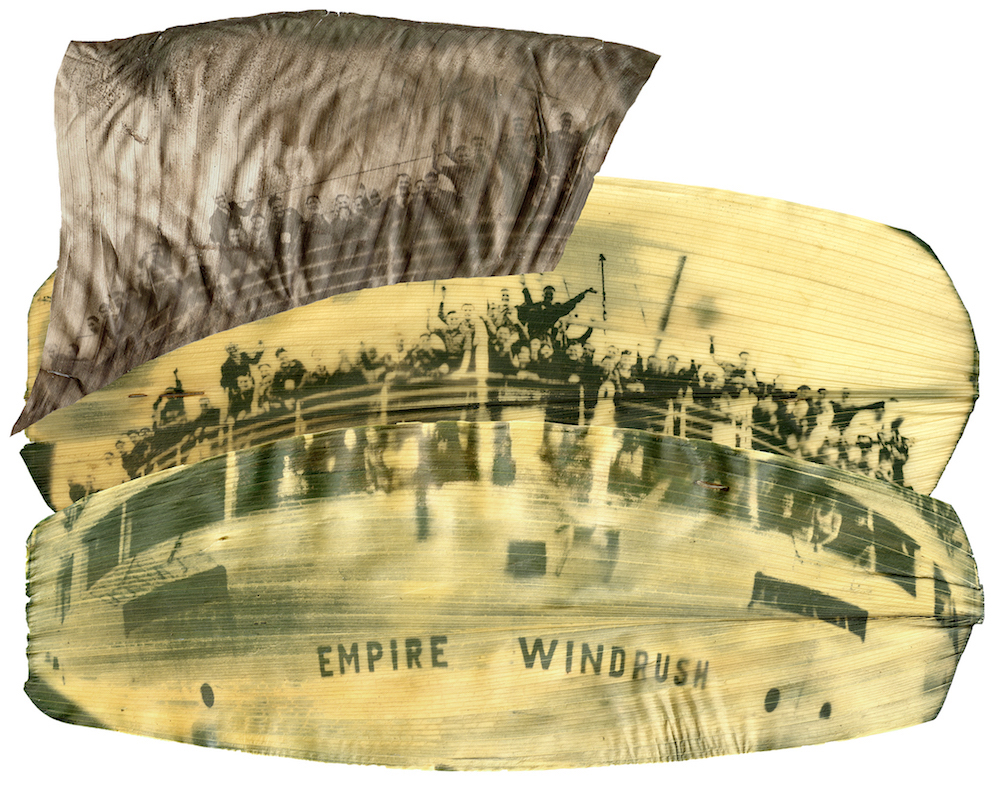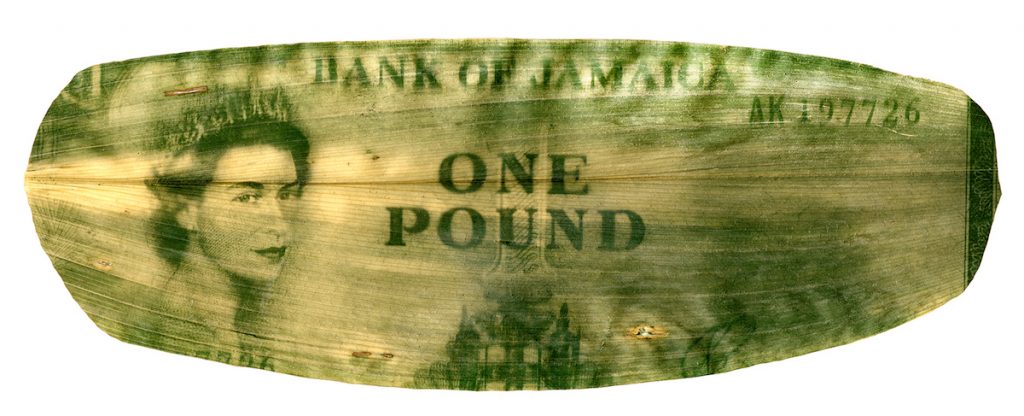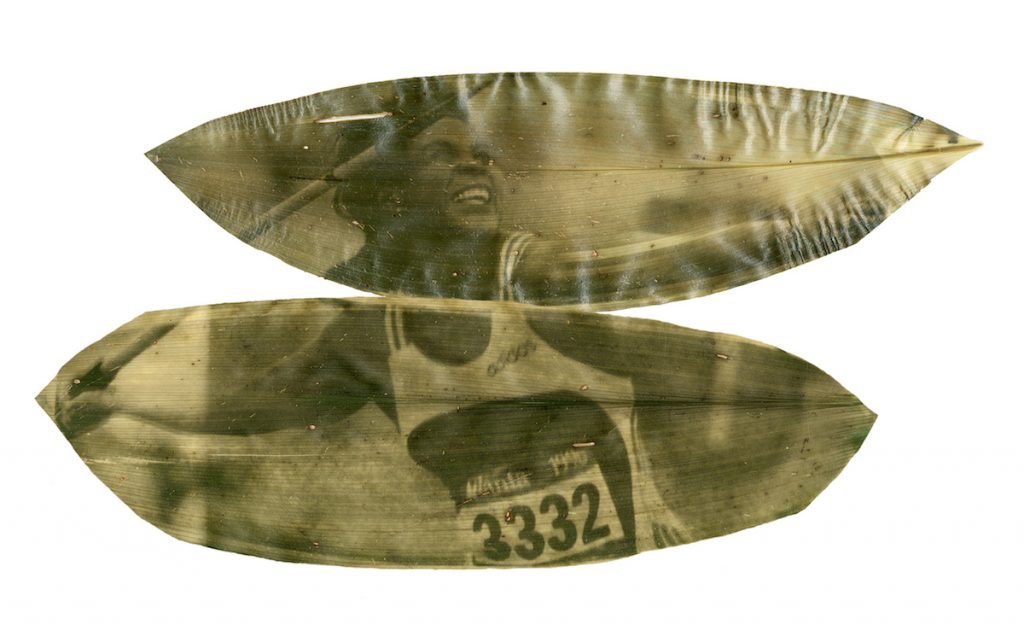 How do you think working with a biochemical process on living "canvases," versus standard film-based methods, has influenced your creative process? 
My practices research a sustainable physicality of photography. I am an expert on Victorian photographic techniques, such as wet collodion, etc. Over the years I have seen many of the chemicals I used to use for my photographs being restricted or directly banned. This is not just to preserve the environment, but also to protect people from developing diseases like cancer. The objecthood of photographs is something very important to me, so I have been focusing on researching a sustainable physicality of photography, a way to continue working with this medium over decades. This research has led me to ask more broad questions such as where are the places where photography exists, and what are photographic images and materials.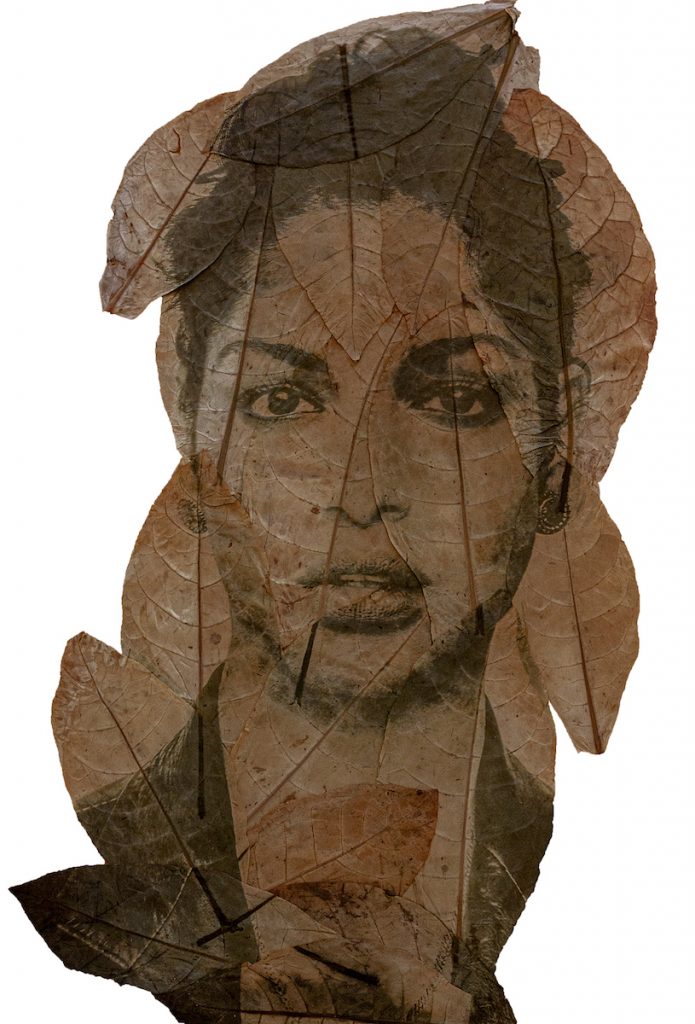 I now use photographic processes naturally occurring in plants and organic matter, such as photoperiodism and photobleaching, to create photographic artwork, to produce image-objects and photographic experiences that promote an expansive sense of the medium.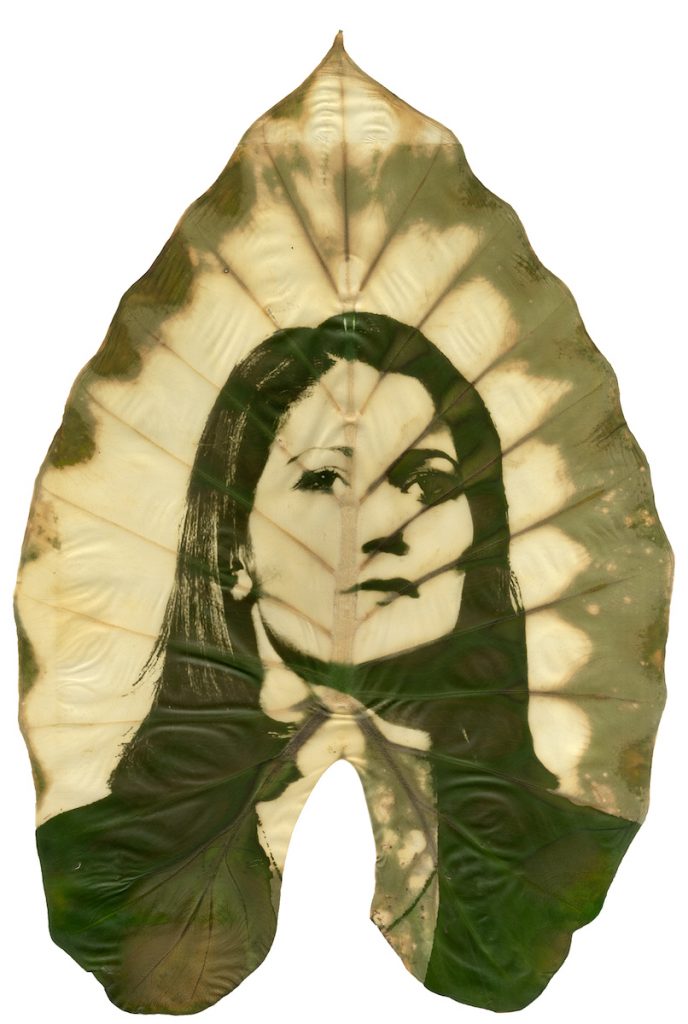 What do you hope people will take away from your work?
I just hope to promote an expansive sense of what photography can be, and hopefully inspire a couple of people to try these processes themselves.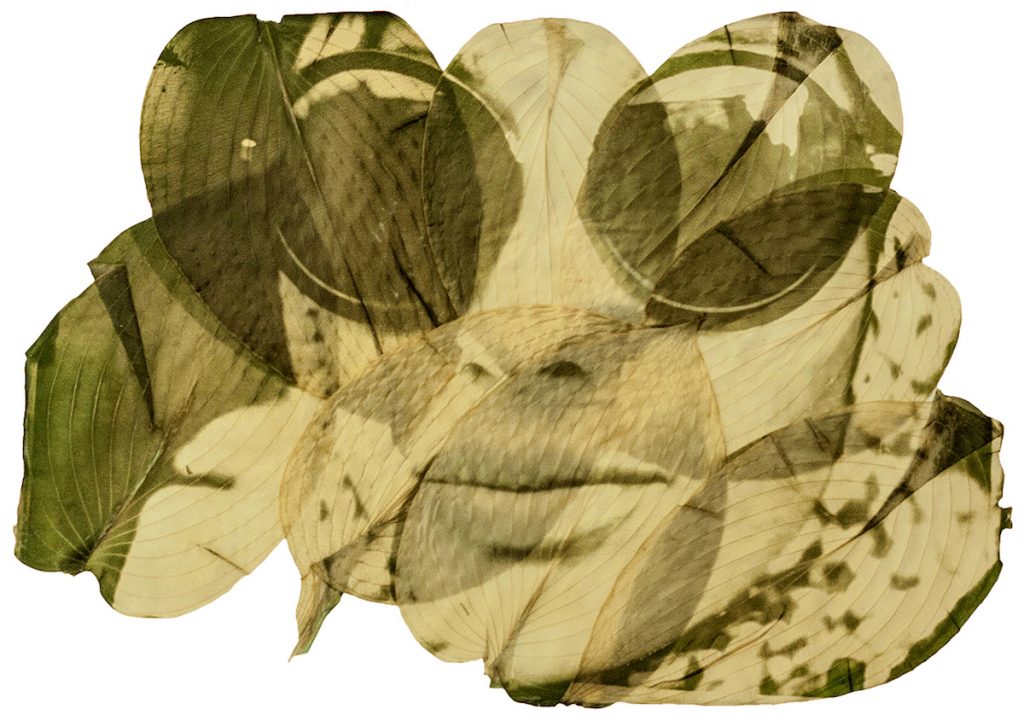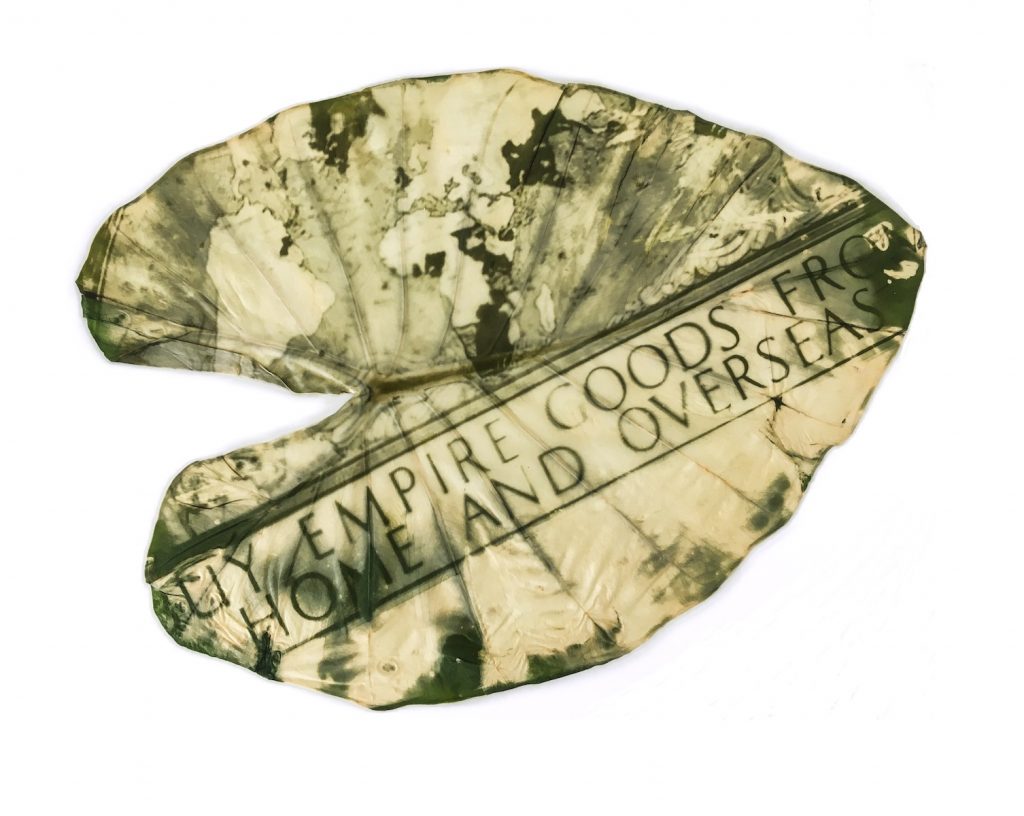 Tell me a little bit about your background. How has that influenced your interest in exploring issues of migration, colonialism and the plant trade?
First of all, I see myself as an immigrant, and this is an identity I carry with pride and that I like celebrating in my work. I have moved over the past 13 years, from Spain to Italy, France, Canada, and now the UK. Back in 2016, there was a strong anti-European migration movement in the UK, that led to Brexit (The UK leaving the EU). While this was happening, I was doing my research on plants and went to Covent garden market. I saw plants and flowers from all over the world being imported daily with no restrictions. This led me to question the historic interest in facilitating movement of goods and capital and the increasing interest in restricting movement of people. It is not a coincidence that the biggest flower market is in Holland, a legacy of Europe's colonial past. Growing Concerns reflects on this legacy and on the resulting forthcoming challenges such as the creation of new barriers (the Trump wall, Calais wall, Brexit…) as well as the growing inequality, anger, and support for extreme parties. 

Photography is a highly technical art form. How do you think your educational background in photographic methods and technology has impacted the way you approach art and the subjects you tackle?
I see photography as a tool for self-expression like video or painting. I enjoy sharing my views on subjects that are related to my identity, like migration and now maternity. I am not sure which part of my education influences which part of my work. Some academics produce highly conceptual work, others very technical and little conceptual, and others purely commercial. Academia is a broad church if you see what I mean.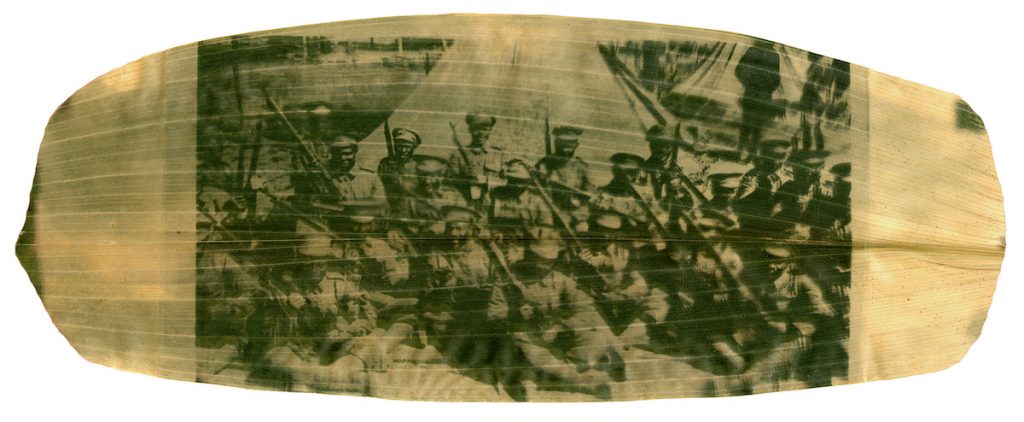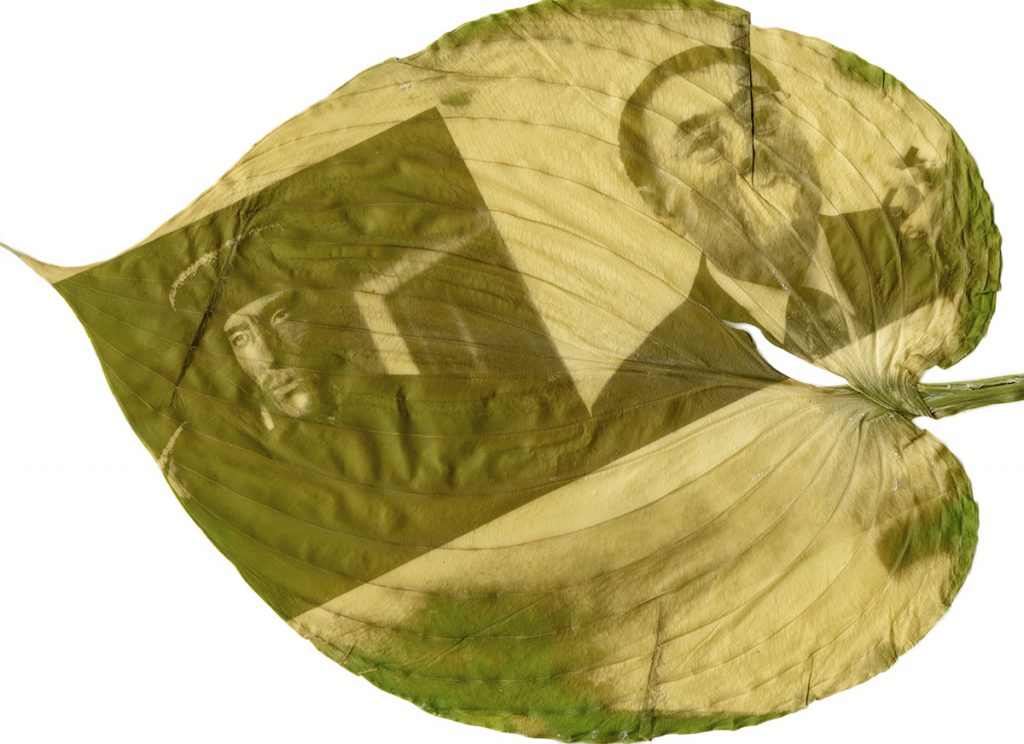 For more by Almudena Romero, visit her website, Instagram, Facebook, and YouTube channel.