Sarita Muñoz-Gómez is a Colombia-based biologist who focuses on plant evolutionary developmental biology (evo-devo) and enjoys practising graphic art. During quarantine last year, she created The Fern Mail, an illustration initiative to connect scientists around the world. It was featured in the virtual conference Botany 2021 this past July.
The Fern Mail comprises stamps wonderfully drawn by Muñoz-Gómez, with each stamp representing a scientist's favourite subject, such as a plant, animal, astronomical or microscopic body, chemical compound, or equation.
An advocate for increased diversity in science, Muñoz-Gómez collaborates with LGBTQ+ plant scientists on Twitter and represents Colombia for SciArt LATAM. She also started sharing the stories behind The Fern Mail's stamps, and they're rich with experiences from different parts of the world.
In this interview with Art the Science, Muñoz-Gómez shares The Fern Mail's origin, the community amassing through her stamps, and her hopes for the initiative's future.
What sparked the creation of The Fern Mail? Why "Fern"?
It started around November 2020 during quarantine. I was very into learning to illustrate, and Alejandra Vasco, a botanist, asked for a fern illustration on Twitter. I made it for her in the form of a stamp, because I have always liked stamps and written letters (something that people don't do a lot anymore due to the internet). So I tweeted that I had the idea to make more, so if anyone wanted their own stamp they could request it…and then it started. I called it The Fern Mail because it was the first stamp I ever made, and I love plants so that worked too! I found the first tweet about it: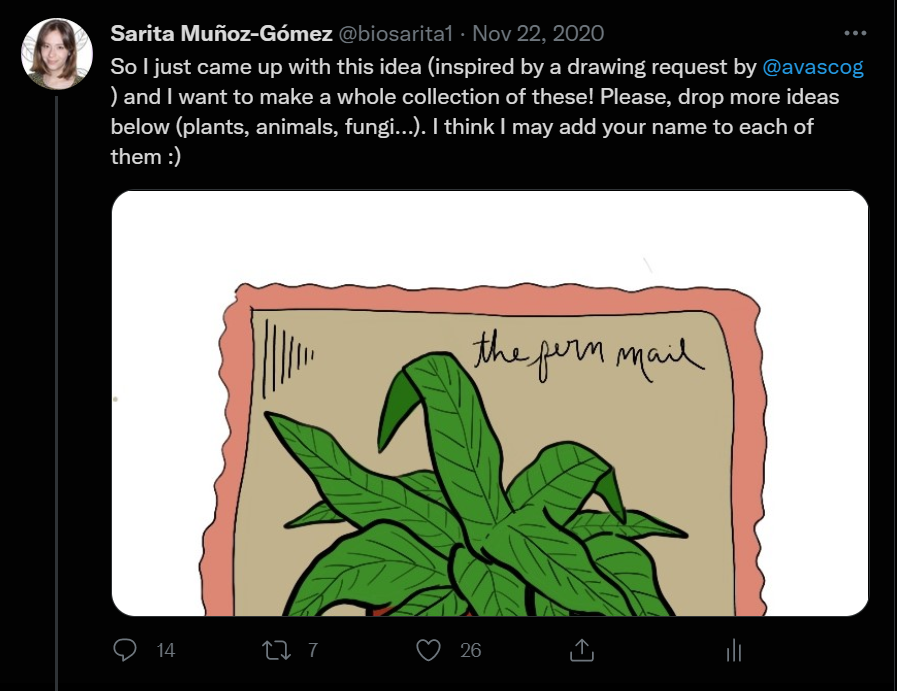 How did you get into illustrating?
I have always liked drawing, painting, and being very creative in general. During my last year as a biology undergrad, I was writing my thesis, and I realized that illustration and design are very useful in biology. I like to explain complex things in a simple way, so using cool photos and a striking aesthetic works very well. I started to try to make my slides nicer, and then I slowly moved into illustrating things that interested me.
Why illustrate in the frame of a stamp?
I really like stamps and letters. There is something nice about it that we don't get to experience that often anymore. Since this was a project on Twitter, I wanted it to have that warm feeling of getting a letter. I think it would be really fun if people actually used these stamps in cards, haha.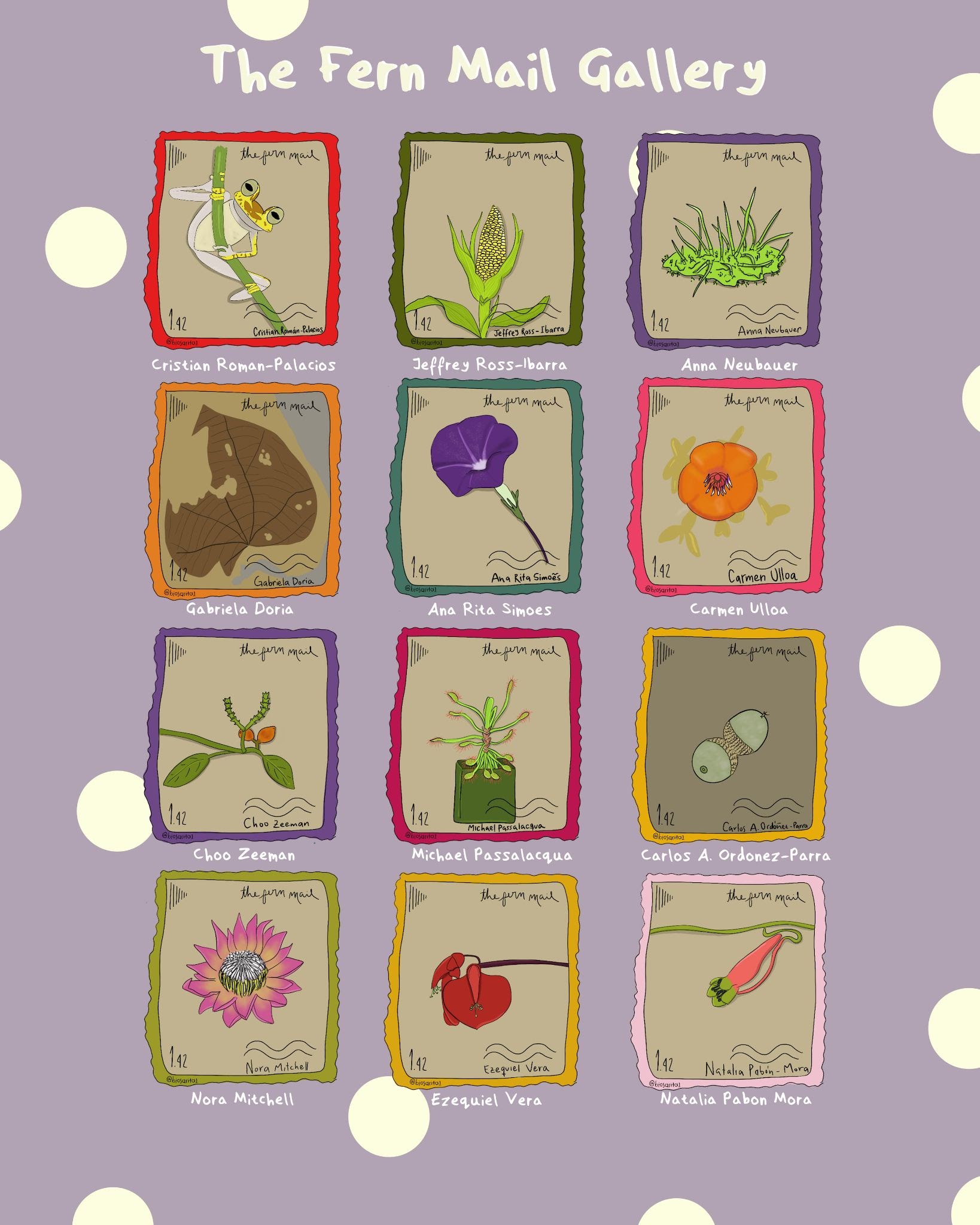 How many stamps have you illustrated so far? Are there goals for how many you'd like to complete or who you'd like to feature someday?
I think there are around 60 stamps right now, which is so awesome, every single request puts a smile on my face. I would like to get to 100 stamps, and hopefully get more people outside biology involved too. I would like to feature mathematicians, chemists, physicists…I want The Fern Mail to be a community for scientists in general.
You describe it on Twitter as "a way to connect scientists around the world using illustration." What do you hope to see in building this new network?
I want people to have their own stamps and feel like they are part of a community where art and science come together.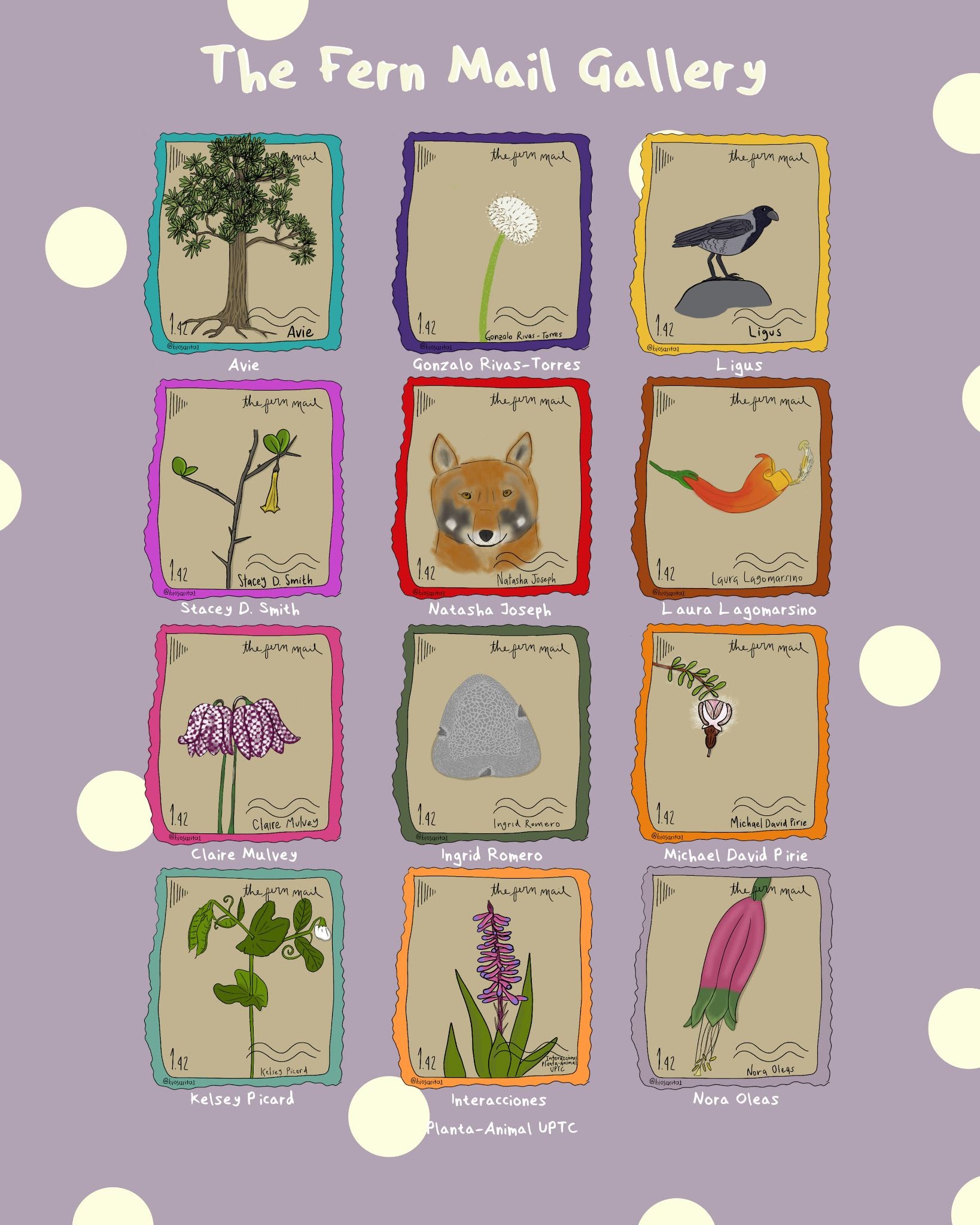 Is it important for you to share the stories behind the stamps?
Yes, I think it's a cool part of the project. I shared a few stories #behindthestamp before, and it was really cool to see the reasons behind choosing a species to go in the stamp. The stories give you that sense of community, and it's a way to show that we all love science, and that there is always a species that stays in your heart and your memory.
What's the weirdest story you've come across?
I don't think there are weird stories. They are mostly about how plants are part of your identity, your everyday life, your work, and how they have become beautiful memories. There are a few other cool stories about describing a species for the first time, going on a research trip and finding the species, or even working with locals to find that species you were looking for.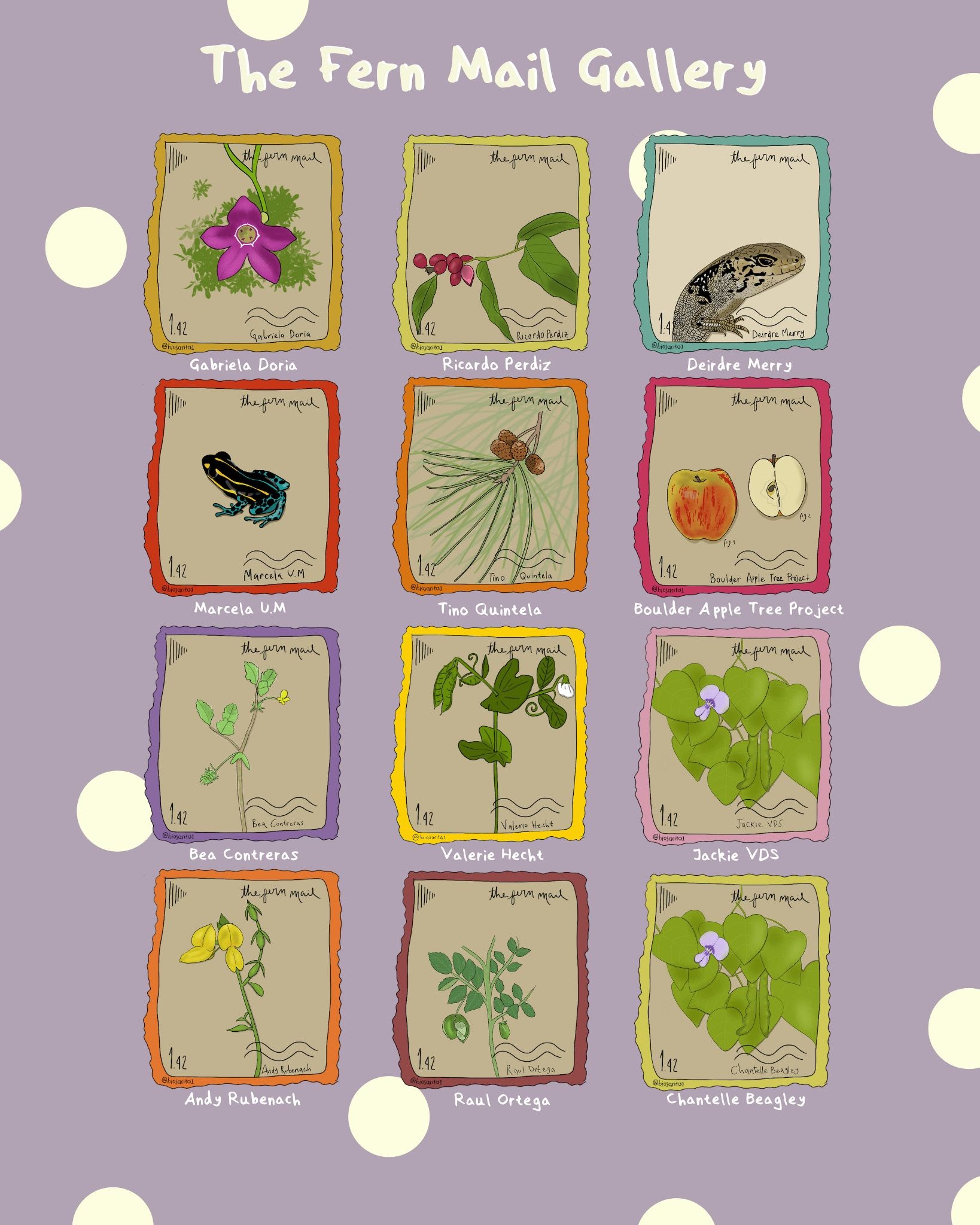 What does The Fern Mail's future look like?
I would love to do a small exhibition somewhere about The Fern Mail, the stamps, and the stories behind them.
Learn more about Sarita Muñoz-Gómez on her website and follow The Fern Mail on Twitter.
*
Featured Image: The Fern Mail Gallery by Sarita Muñoz-Gómez.
All images courtesy of Sarita Muñoz-Gómez.