Aerial showcases Earth through a kaleidoscope-like lens disrupting familiar landscapes and creating new patterns. Still images from Aerial were exhibited in several Toronto, Ontario galleries and juried shows including Toronto Outdoor Art fair 2017, TD's SNAP Photo Competition 2018, 2019, and 2020 Artist Project Art fair. One of the works won Best Photograph at the 2017 Uxbridge Juried Art Show. 

For this digital iteration, Kyungmin Kate Lee collaborated with Art the Science founder and artist Julia Krolik. Krolik re-imagined Aerial as a collection of dynamic works taking on the form of perpetually rotating collages.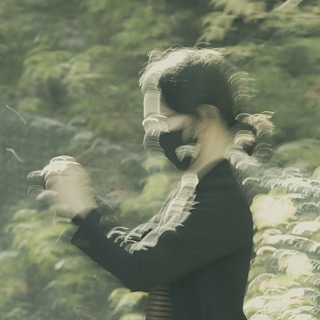 Biography - Kyungmin Kate Lee

Kyungmin Kate Lee is a Toronto-based Photography Artist and Digital Photography Instructor. Born and raised in South Korea, She Studied Photography at the Department of Photographic Media and Images Associate's Degree Graduated in South Korea.

Participating in various exhibitions allowed her to develop her distinct style of expression in digital photography. She also continued to develop and improve her digital editing style applied to Her aerial photographs. Using the repetition pattern technique on her aerial photo creates a rhythmic image that is visually pleasing in a three-dimensional style like the sphere. She continues to experiment and work with space representation.
Artist Statement - Kyungmin Kate Lee
Photographing from a different viewpoint or camera angle can often add drama and excitement or even bring out an unusual aspect of a subject. This time I shot aerial photography for the different viewpoints and angles from the subject. "Viewpoint" is the camera position in relationship to the subject. "Camera angle" is the angle in which the camera lens is tilted. Aerial photography occurs from an elevated or high position, with the camera again held horizontal with reference to the ground, or even pointed straight down (this can be referred to as a "high viewpoint"). If the camera is not held horizontal to the ground or pointed straight down, but rather pointed at some angle between horizontal and vertical, the camera position could be referred to as a "high camera angle." High viewpoints and high camera angles help orient the viewer, because they show relationships among all elements within the picture area and produce a psychological effect by minimizing the apparent strength or size of the subject.
I use digital photographic composition editing to make pictures look harmonious. Each element in a picture has a certain amount of value in respect to all the other elements. Every tone, mass, shape, tree, rock figure, building, line, or shadow contributes a certain amount of weight that must be arranged correctly in the composition to edit the impression of balance.
Creating my pictures around repeating elements or patterns provides picture unity and structure. Pattern repetition creates rhythm that the eyes enjoy following. When lines, shapes, and colours within a picture occur in an orderly way they create patterns that often enhance the attractiveness of the photographs.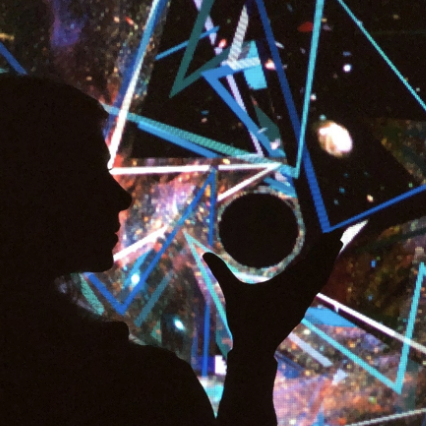 Biography - Julia Krolik

Julia Krolik is an information designer, data scientist, artist and entrepreneur. Her diverse background enables a rare cross-disciplinary empathy and she continuously advocates for effective research communication with the public. Formally educated in the sciences, her work includes published research in microbiology, geospatial analytics, public health, and groundwater quality. As an award-winning artist, Julia integrates scientific methodology into her creative process. Julia is the founder of Art the Science, a non-profit organization facilitating artist residencies in scientific research laboratories across Canada to foster public engagement in art and science. She also sits on the Data Visualization Society's board as the Partnerships Director. Through her creative agency Pixels and Plans, Julia and her team work with private and public organizations fusing scientific integrity with engaging design to create impactful knowledge mobilization products and science-based art. Their scope of work is expansive and includes interactive data visualization tools, data-based art installations and custom projection mapping software.
Artist Statement - Julia Krolik

I was really excited to collaborate on Aerial with Kate because I have a connection with aerial photography datasets. I used one in my previous work Intersection in collaboration with Owen Fernley. Aerial blends aerial photography with collage and rotational effects that I created using simple HTML and CSS. Each image is cut into various sections, which in turn are assigned a distinct rotational speed and direction. The resulting dynamic works create soothing loops of imagery.