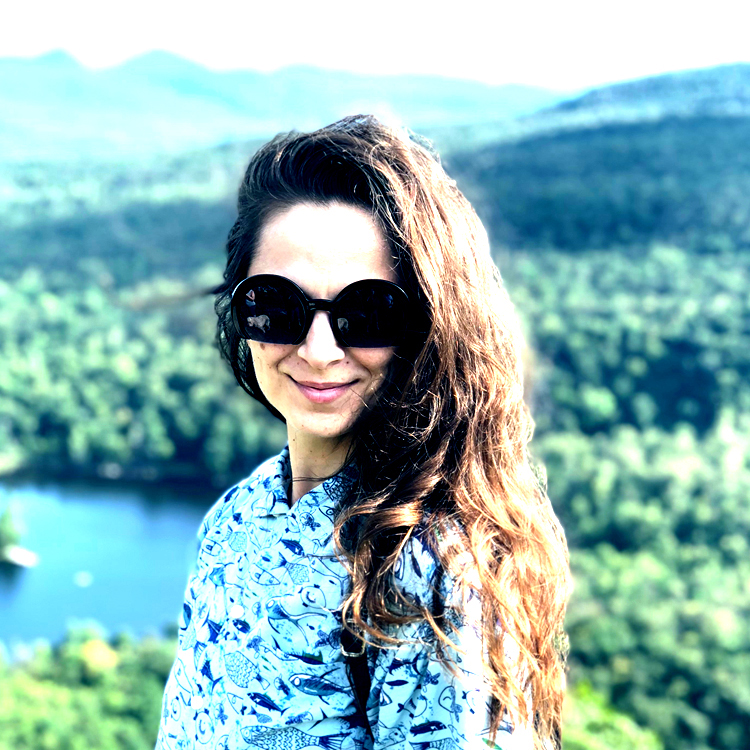 Julia Krolik
Founder | Chief Executive Officer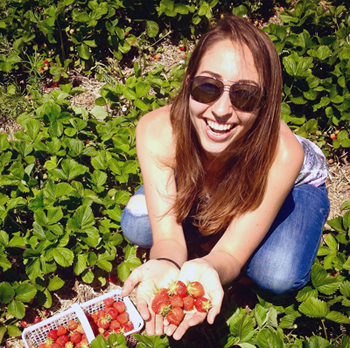 Alex Pedersen
Co-founder | Operations Officer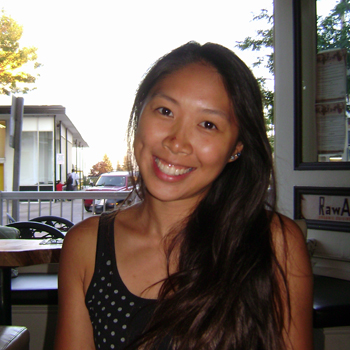 Catherine Lau
Program Evaluation Officer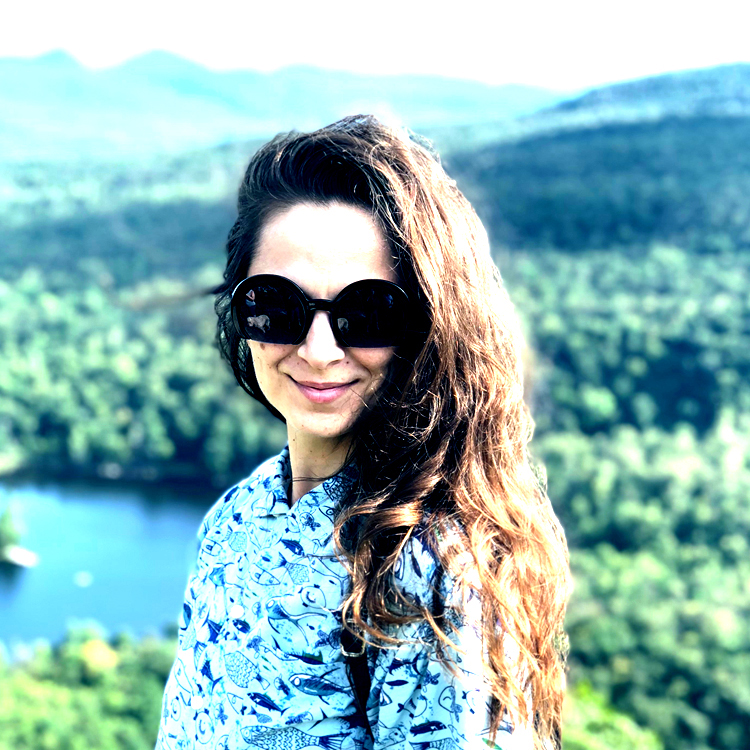 Julia Krolik
Founder | Chief Executive Officer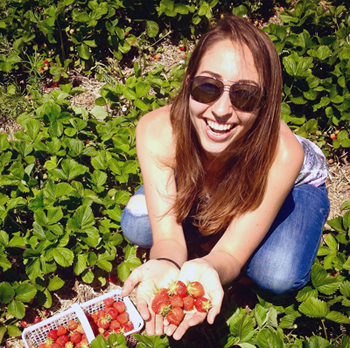 Alex Pedersen
Co-founder | Operations Officer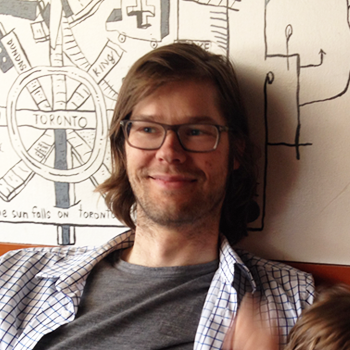 Owen Fernley
Technology Officer
Julia Krolik is an information designer, data scientist, artist and entrepreneur. Her diverse background enables a rare cross-disciplinary empathy and she continuously advocates for effective research communication with the public. Formally educated in the sciences, her work includes published research in microbiology, geospatial analytics, public health, and groundwater quality. As an award-winning artist, Julia fuses scientific methodology into her creative process. Julia is the founder of Art the Science, a non-profit organization facilitating artist residencies in scientific research laboratories across Canada to foster public engagement in art and science. Through her consulting agency Pixels and Plans, Julia and her team work with private and public organizations, helping them with information design, data visualization, communication strategies and knowledge mobilization.

Alex Pedersen is a critical scholar and social scientist. During her degrees, Alex recognized a dearth of knowledge transfer between the academy and the general public. To address this gap, she extends her empirical research through multiple mediums including: publications, formal lectures, public speaking events, radio, theatre and photography. In diversifying access to her research, Alex honed a unique set of skills to plan, design and produce events for a wide variety of audiences. To date, she was responsible for several successful lecture series, community events and fundraisers across diverse settings. Most notably, Alex organized and implemented the 2015 Chancellor Dunning Trust Lectureship and was an advisor for the "Free Queen's" Steering Committee (an initiative encouraging graduates to bring their work to the wider public). In addition, she has written numerous successful grant applications. An activist at heart, Alex advocates for critical thinking in and beyond academic institutions.
Catherine Lau is a science communicator. Despite being formally trained as a behavioural neuroscientist, Catherine has let her artistic side flourish in an effort to communicate science in a creative manner. Drawing inspiration from neuroscience and her own research, she has created mixed media pieces that were winning entries at Laurentian University's ICEBATS (art and science) competition and Newfoundland & Labrador's Arts and Letters Awards Program. Catherine has harnessed a diverse skill set through experiences in science writing, educational programming, exhibit design/prototyping and digital media production. Her interest in using art to communicate science has inspired her research in Canadian art-science organizations and programs. Ultimately, she hopes to develop resources that will contribute to the growth of art-science collaborations and science culture.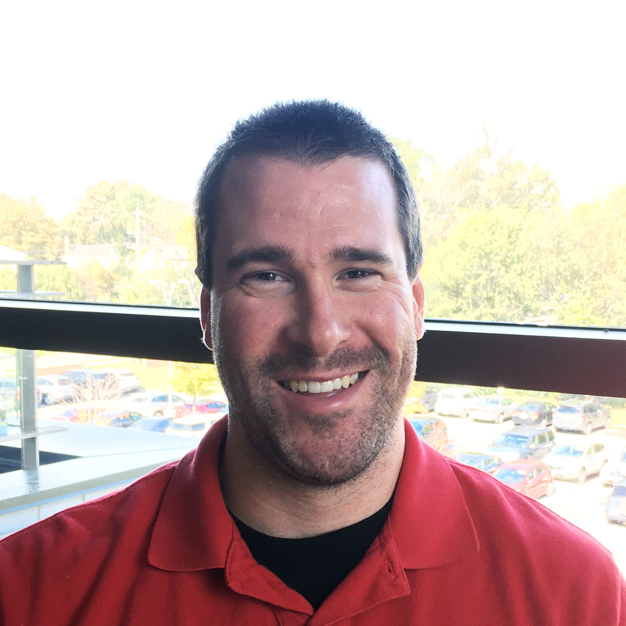 Liam Rémillard
Development & Partnerships Officer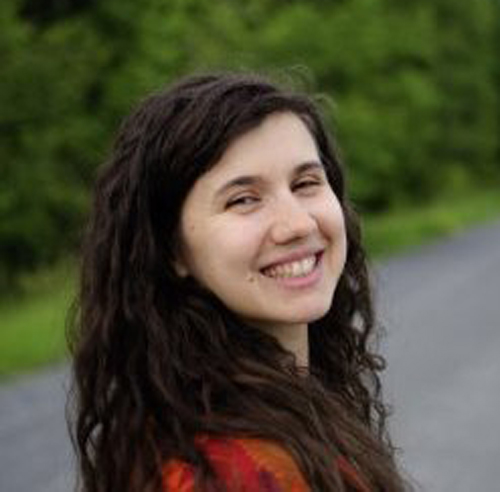 Diana Gore
Media Relations Officer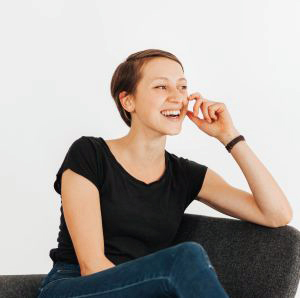 Alice Fleerackers
Researcher & Blog Editor
Liam Rémillard is currently pursuing his doctoral degree in infectious disease epidemiology at Queen's University. Liam's research interests involve the use of spatial-temporal methods to inform geographically-targeted interventions in Ontario. Although Liam has published peer-reviewed journals and presented research at various academic venues, he has realized that these common methods of knowledge translation do not always reach the intended audiences. Liam was drawn toward Art the Science because he sees this organization as an innovative and novel means to connect scientific research with a broader audience. As the Development & Partnerships Officer, Liam is dedicated towards seeking strategic partnerships, pursuing funding opportunities, and growing the network of advisors.
Diana Gore is a graduate of Queen's University and the University of Toronto and has spent the last decade in Kingston working and volunteering her time with organizations like the Kingston Association of Museums and Art Galleries, Modern Fuel Artist Run Centre, Museum of Health Care, Union Gallery and Agnes Etherington Art Centre. Diana got involved in the Kingston arts community upon completion of her Masters of Museum Studies at the University of Toronto and found a supportive environment where she could develop her skills and interests. She is currently the Administrative and Communications Officer at the Kingston Arts Council. As the Media Relations Officer for Art the Science, Diana helps develop and manages external communication strategies.
Alice Fleerackers is a researcher and lab manager at the ScholCommLab, Vancouver. She holds a master's in Publishing from Simon Fraser University (SFU), a bachelor's in Psychology and English Literature from the University of British Columbia (UBC), and hopes to pursue a PhD in Communication at SFU in Fall 2019. A writer and editor, Fleerackers has worked in research, book publishing, journalism, and marketing communications. In both her academic work and her writing, she is passionate about bringing research into everyday life. As a journalist at SAD Mag, she's had the pleasure of interviewing media specialists, psychologists, anthropologists, and others on everything from cat videos to astrology.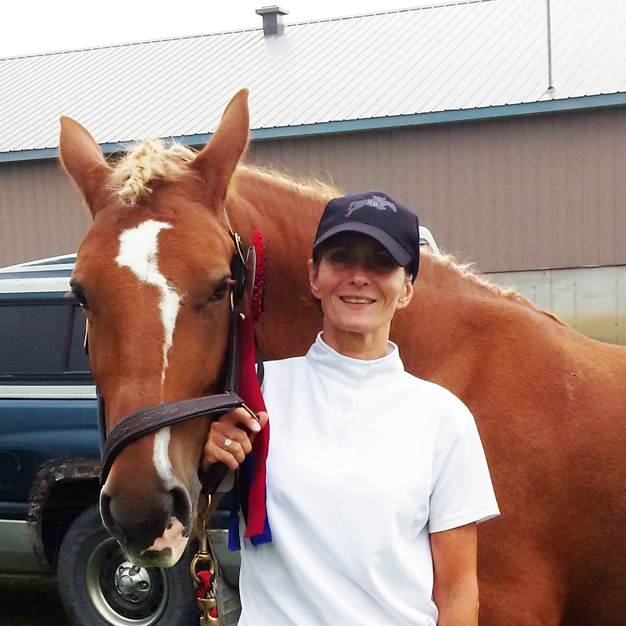 Dr. Anna Majury
Clinical Microbiologist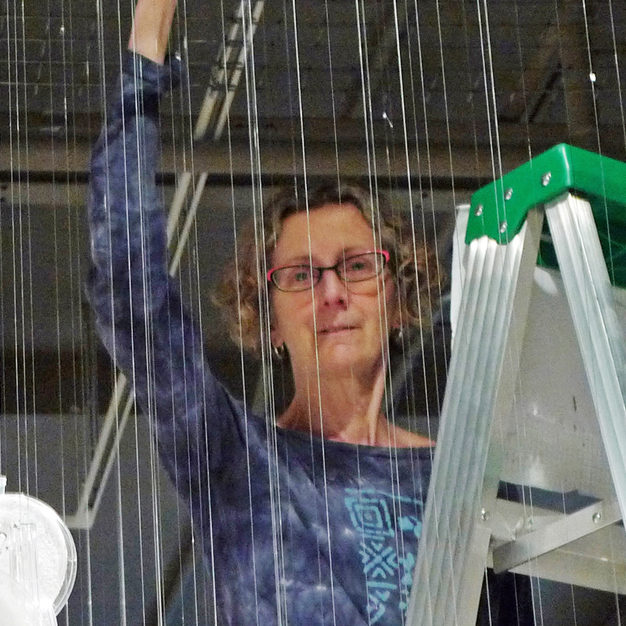 Elaine Whittaker
Bioartist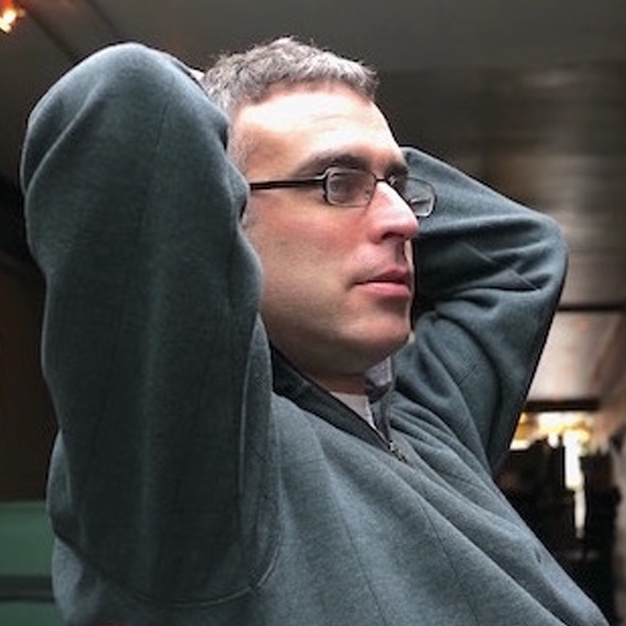 Lowell Cochrane
Chief Creative Officer
Dr. Majury has a long history of public health and infectious disease practice having trained and worked as a Veterinarian and with specialized training in Veterinary Infectious Diseases. She also attained her PhD at Queen's prior to completing her (human) clinical microbiology residency training in Toronto after which she joined Public Health Ontario in 2000. Currently the majority of her research explores environmental health and microbiology with a focus on water, and in the context rural and remote communities and on public health intervention and policy. Her research approaches issues a holistically, with a public health/population/ecohealth lens and works towards knowledge generation, translation and problem solving in real time. Outside of work, Anna is a devoted mom of three wonderful children, and, in her spare time, she pursues her artistic side, primarily through painting and fabric arts, and her love of the outdoors through ventures such as kayaking and riding. Finally, she is a strong animal ethics advocate and works through various channels to support both the ethical treatment and employment of non-human animals by humans.
Elaine Whittaker considers biology as contemporary art practice. Her artworks intersect art, science, and medicine, exploring the forces that make us human—from the foundational processes and materials needed to form an organism, to the microscopic world of cellular ecologies. Her practice is principally based in installation, and includes sculpture, painting, drawing, digital imagery and sound. Her artwork has been exhibited in the Science Gallery London (UK), Riddoch Art Gallery (Mount Gambier, Australia), Harcourt House (Edmonton, Canada), Fudan University Science Gallery, (Shanghai, China), Gwacheon National Science Museum (Seoul, South Korea), Islip Art Museum (Long Island, USA), Ontario Science Centre (Toronto, Canada), Science Gallery Dublin (Ireland), ARC Gallery (Chicago, USA), Plug In Institute for Contemporary Art (Winnipeg, Canada), Yukon Arts Centre Gallery (Whitehorse, Canada), McMaster Museum of Art (Hamilton, Canada), Kunsthaus Santa Fe (San Miguel de Allende, Mexico), the Contemporary Art Institute of Detroit (US), and the Red Head Gallery (Toronto, Canada). Whittaker has been an invited participant in residencies, workshops and festivals on science, art and medicine. Her artwork has been featured in literary, academic, and medical periodicals, and is included in William Myers' book, BioArt: Altered Realities, Thames & Hudson, 2015.
Lowell Cochrane has been designing and producing multimedia exhibits for museums and educational institutions for the past 20 years.  He began his career at Science North in Sudbury Ontario as a producer, writer and creative director.  He was a key member of the initial entrepreneurial team that developed the centre's capacity to leverage the science centre's in-house production talents into an international exhibit sales enterprise, named Science North Enterprises. In 2002, Lowell founded Show Communications, a multimedia exhibit company in Kingston, Ontario.  Since 2002, Lowell has built Show Communications into a world-class studio, producing dozens of multimedia installations, video productions, interactive kiosks and websites for diverse clients. Throughout his career, Lowell has been involved in all aspects of interpretive and conceptual planning, content development, creative direction, and production. Prior to his career in multimedia production, Lowell taught atmospheric science to school groups and tourists at Science North as a Science Communicator.  He considers this experience the seminal experience that led to a professional career in informal learning. Lowell also writes science articles for magazine and journals, and has been invited to speak about communicating through multimedia storytelling. His projects have garnered many awards, including a Best Visitor Experience Award from the Association of Science and Technology Centres, two TEA Awards and a Gold Medal from the Canadian Association of Science Centres.  

Art the Science was established in 2015 by Julia Krolik and Alex Pedersen to support the growing need for public engagement with scientific research alongside a novel desire to explore science-inspired approaches to contemporary art practice in Canada.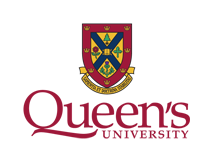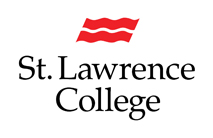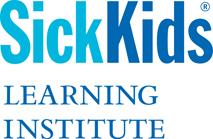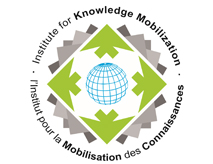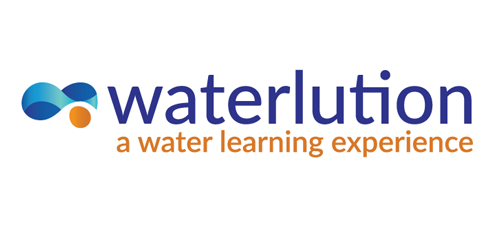 Want to be our friend?

info (at) artthescience (dot) com
Art the Science is a registered nonprofit organization.