The Exploring Life Through SciArt exhibition united the science and art communities of East Lansing, Michigan. Organized by the Michigan State University Science Communication Organization (MSU SciComm) in 2019, this exhibition featured original science-art collaborations created by university science students and local artists.
The artworks, which were exhibited on MSU's campus from October 2019 to March 2020 then donated to various locations around the city, are now on display in Art the Science's Polyfield Digital Art Gallery.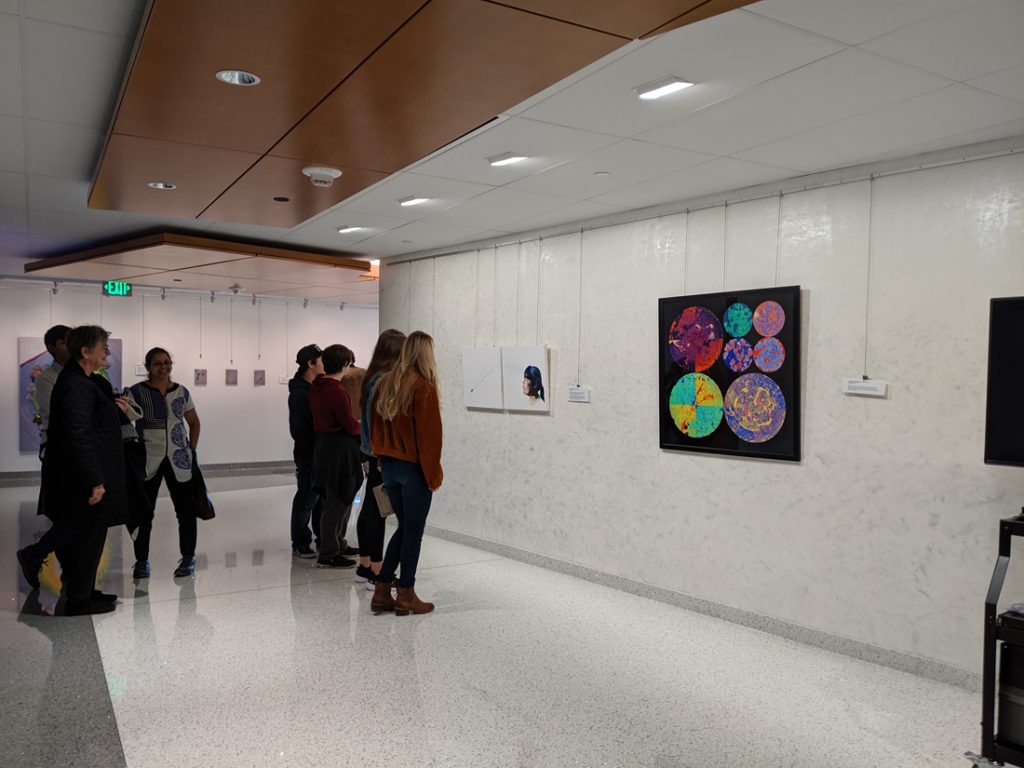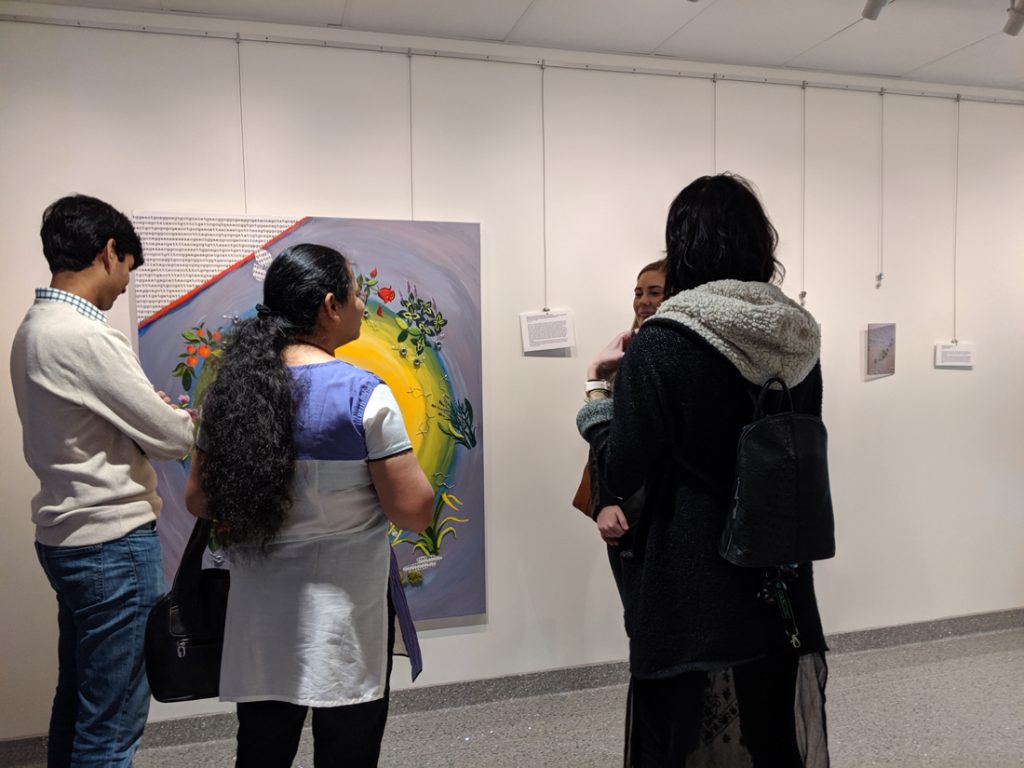 The inspiration for a science-art exhibition came from MSU SciComm President Chelsie Boodoo's lifelong love of art. "I have always loved that people could understand science better by seeing it," she says. "Visuals help capture people's attention while teaching them something that words may not readily convey."
The relationship between science and art is crucial in today's society, where science is often inaccessible and misunderstood.
Fine art photographer Jane Kramer helped plant biology student Emily Jennings share her research on chloroplasts, the structures in plants that convert light energy into plant food. Together, they created the work Micrometer by Micrometer, which showcases the size variation in chloroplasts. Jennings' research examines how chloroplast size impacts the amount of food a plant can produce.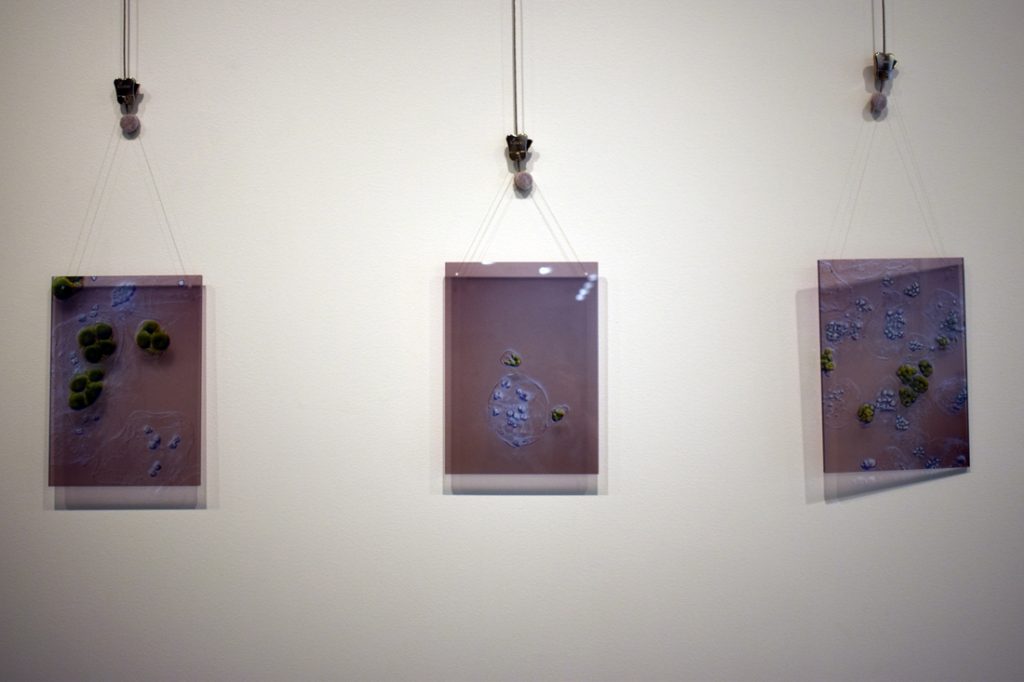 Kramer says that art and science are alike in many ways. "Artists and scientists thrive from understanding something new, solving problems, sharing results, and advancing community knowledge," she states. "They embrace the idea of experimenting, risk-taking, and inquiry. They look at the world from a different perspective, think critically, and use 'out-of-the-box' strategies to explore issues and 'big questions.'"
"Through art, scientific ideas and findings can become accessible to a larger audience. The sharing of creativity and inquiry between scientists and artists can also open up possibilities on how to approach scientific problems and how to share this knowledge with the general public."

Jane Kramer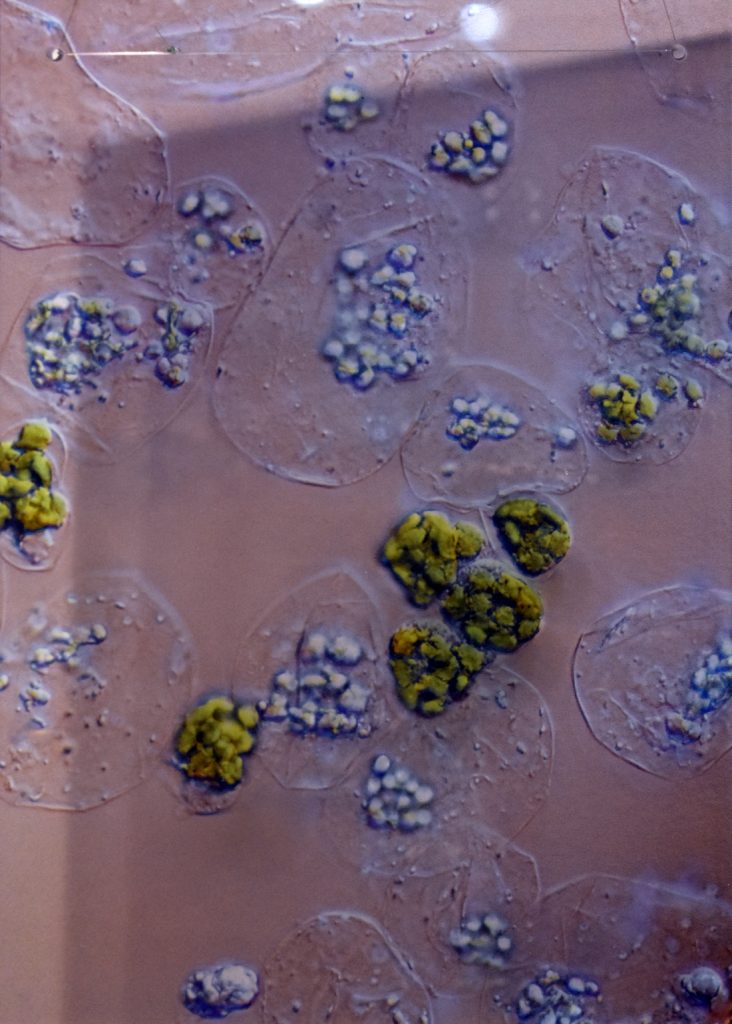 This initiative taught the photographer that participation in sci-art projects didn't always mean she needed to be behind the camera. "I lent my skills in conceptualizing how to best present Emily's work in a way that engages and excites the public," Kramer says. "It was important for me to incorporate her passion for this research into the final piece and bring her message to light."
Anastasiya Alexandrovna Lavell, a Ph.D. Candidate in Biochemistry and Molecular Biology, created her piece, The Chemists, to showcase the "incredible array of chemical compounds made by plants, including ornamental flowers." She says, "flowers are often overlooked as only pretty, but we should always remember their power in chemistry."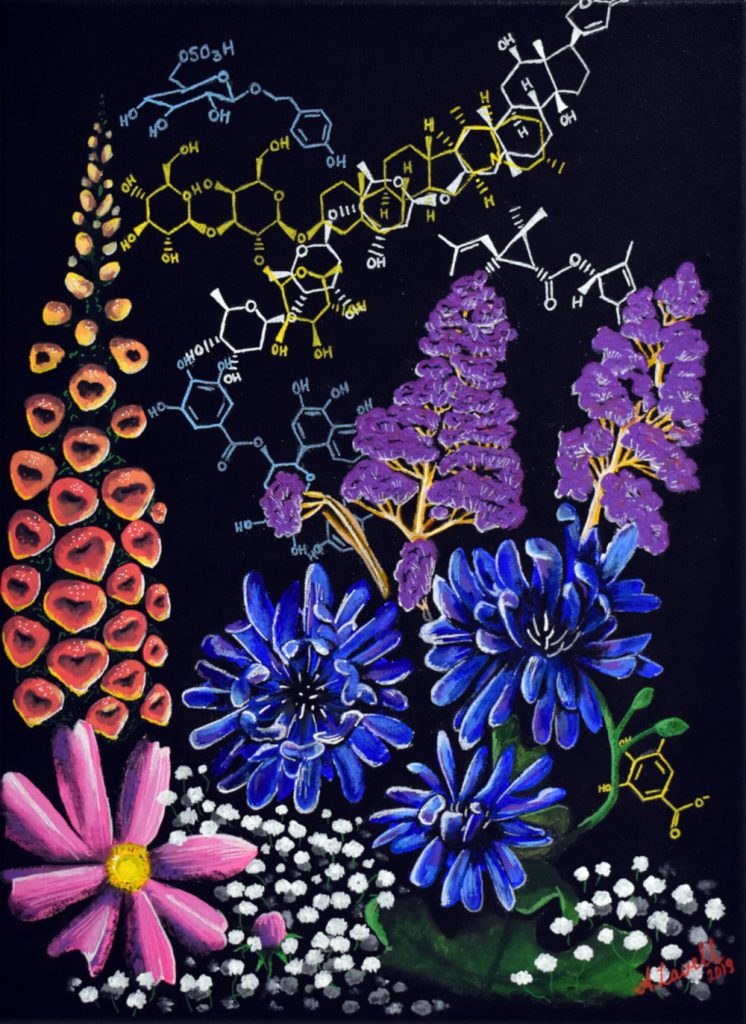 Lavell believes sci-art is necessary to make science appeal to human imagination and emotion. "Science can be a challenging area for many because it really doesn't evoke any specific emotions, and relating to something like that can be extremely difficult," she explains.
"Art has a way of evoking emotions in people, and it could inspire people to relate to scientific concepts that would otherwise fail to stir the heart of humanity."

Anastasiya Alexandrovna Lavell
As a scientist, educator, and artist, the science-art relationship is at the center of Maris Polanco's life. For this exhibition, she displayed a 1/10 scale model of her piece ETERNAL, which was originally shown at Science Gallery Detroit in 2019. The jellyfish sculpture made of plastic bags calls attention to the ocean plastic pollution crisis.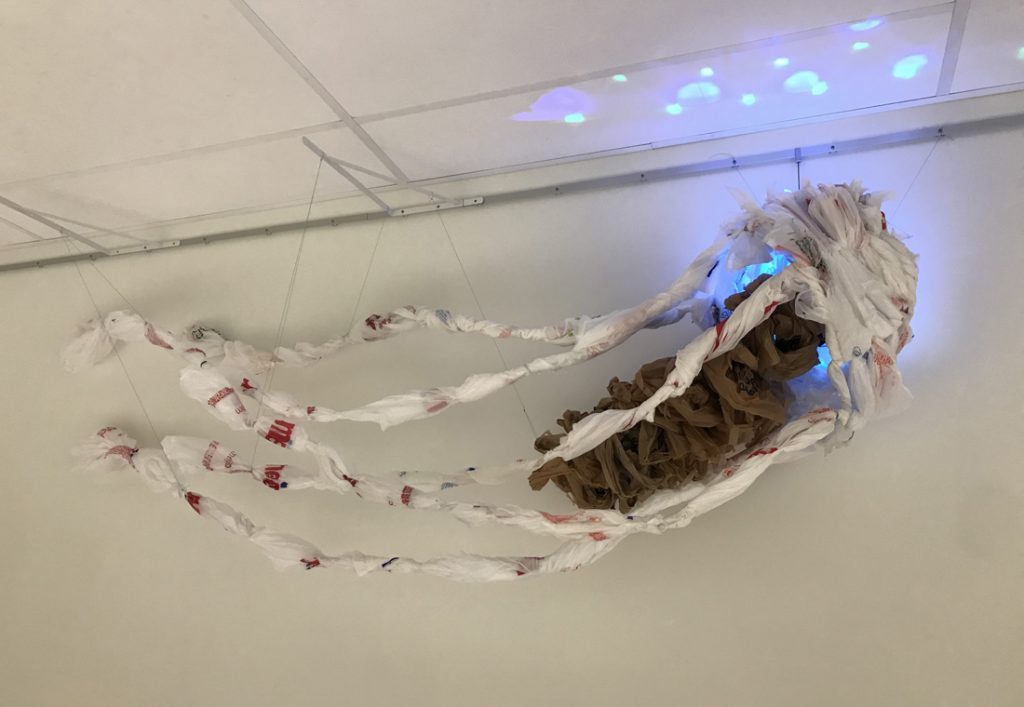 Polanco states that traditional science communication in the form of lectures and presentations is not inherently inclusive. Because these forms are usually filled with jargon that require a science background to understand, the majority of people are unable to follow them.
"Science-art shows create an interdisciplinary space for creative science communication, technical artistry, and artful social/cultural commentary from a diverse set of voices."

Maris Polanco
"[Sci-art] allows participants and audiences to engage their creative and analytical minds to forge new connections between ideas and learn about the world through art both factual and emotive," Polanco says.
Applications are now open for MSU SciComm's next exhibition, Catalyst: A Sci-Art Exhibition, scheduled to open virtually in October 2020. The organization hopes to keep growing and work with international artists to continue making an impact through the beauty of science-art.
For more about MSU SciComm, visit their website, Twitter, Instagram, or Facebook.