Name: Lukas Milanak
Which came first in your life, the science or the art?
I think my interest in the natural sciences stems from early experiences exploring the overgrown fields and forests near my home in Lancaster, Pennsylvania. I grew up reading National Geographic and watching Bill Nye after school. I want a similar, childlike sense of discovery present in my work and practice today.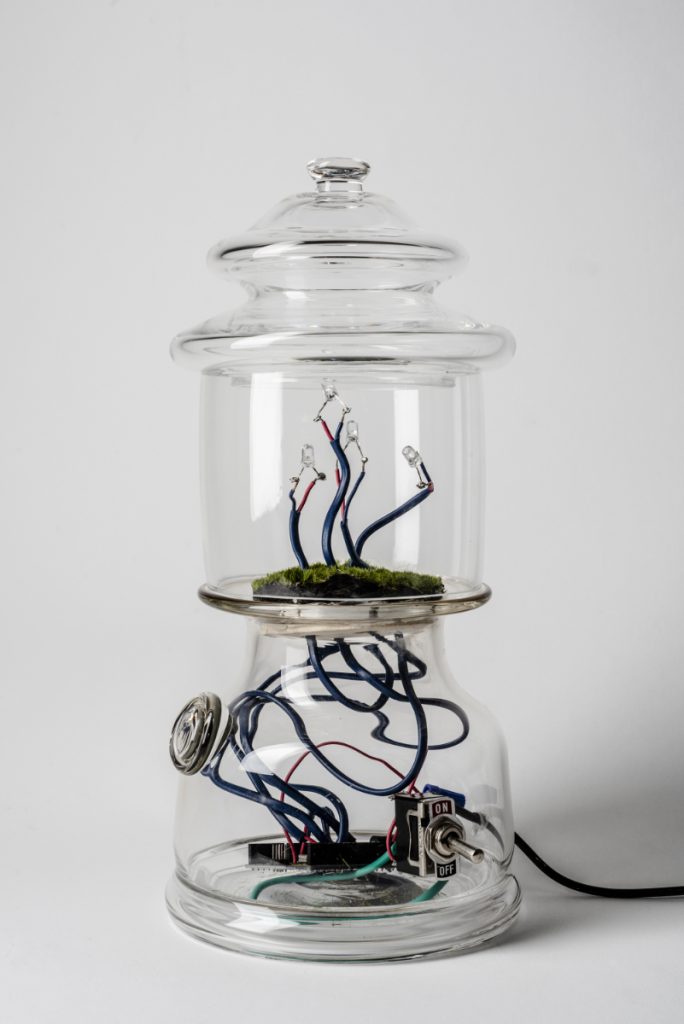 The decision to pursue art professionally came when I was 16. Following a traumatic brain injury, I needed emergency surgery on the right side of my head. When I returned to school two months later, my brain was still rewiring itself and making repairs. I had always been interested in natural sciences, but between missing coursework and healing after trauma, I could barely keep up in core subjects. In art classes, however, something clicked. I found my art classes really resonated with my ability to solve problems creatively and work with my hands. The following year, I decided to pursue an arts degree. At Temple University, I was introduced to glassblowing and my interests in metalsmithing and sculpture became secondary to my passion for glass.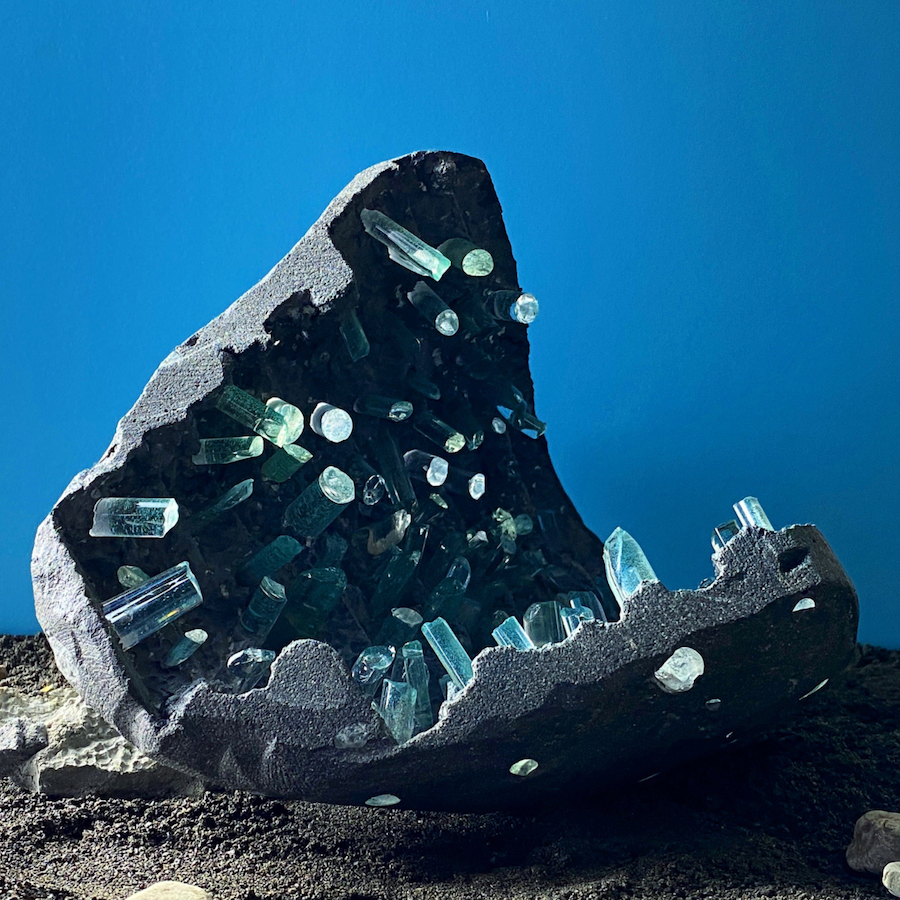 Today, I still think about that accident as a forked path in my life. In the years since, memory of a near death experience drives me to follow my passions and gives me strength to overcome fear.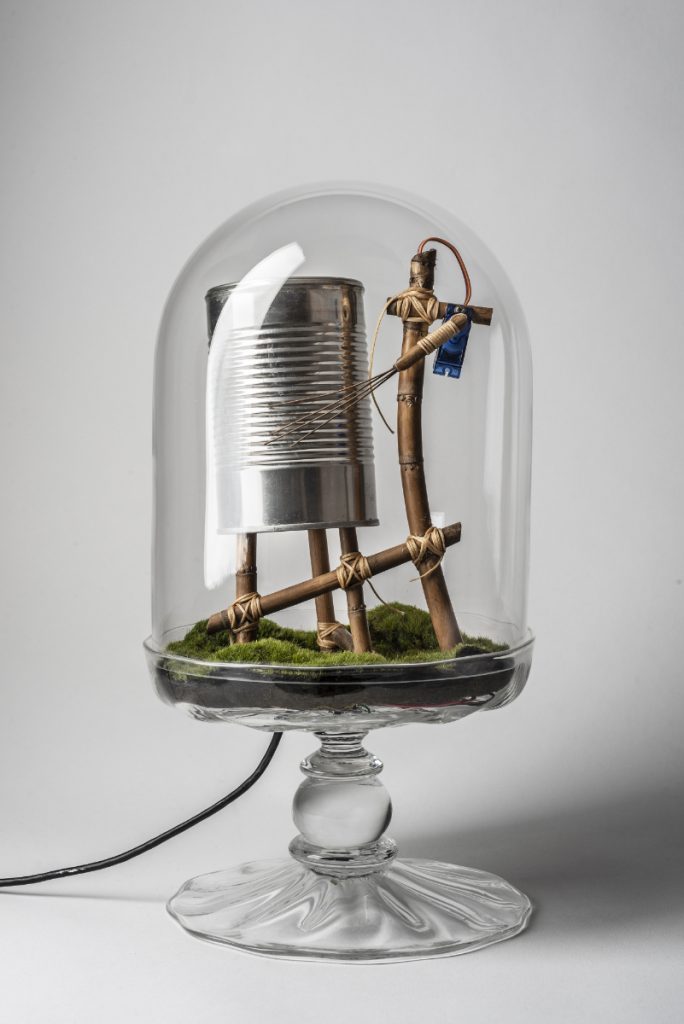 Which sciences relate to your art practice?
Perhaps my work most consistently aligns with the evolution of science itself. All knowledge is built on the wisdom of what came before. Influences of biology, geology, and physics become more apparent in the work as my awareness of the world around me grows. I also find a strong connection to the spirit of 18th-19th century alchemy. It was the wild west for experimentalists, and groundbreaking discoveries – and follies – were happening faster than ever before. I study and adapt glass forms and techniques from the age of alchemy in the hopes of stirring the same feeling of scientific urgency in my work.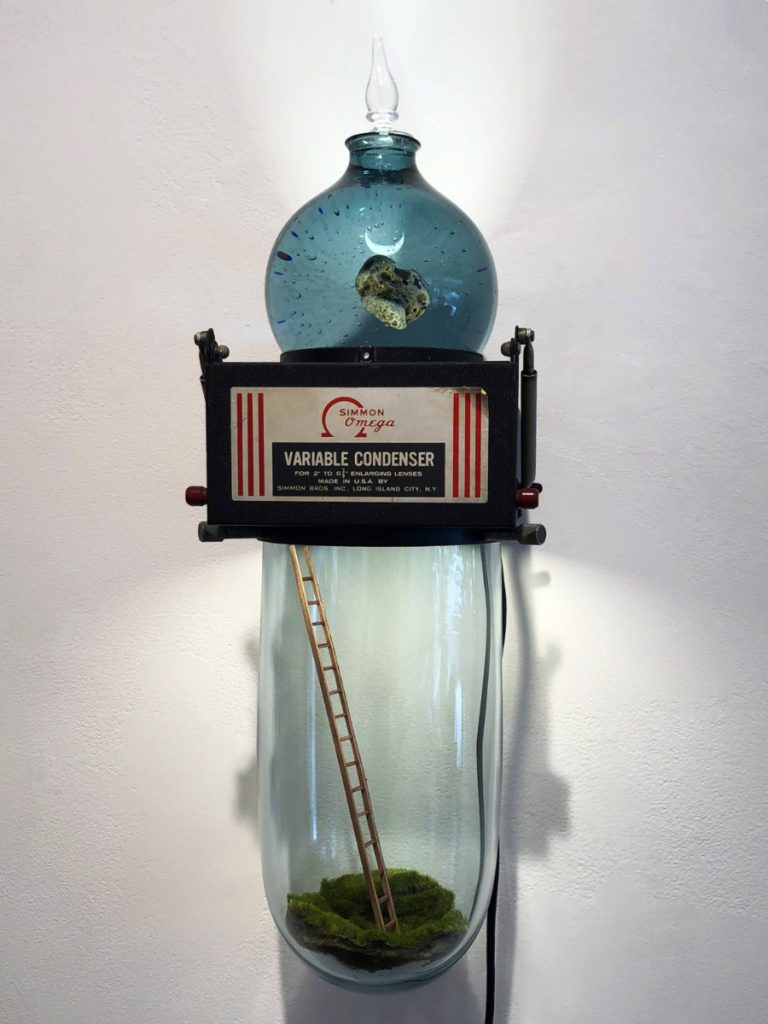 What materials do you use to create your artworks?
One of my favorite parts of being an artist is the freedom to experiment with new materials and processes. I work in blown glass, found objects, metal, electronics, and more. I work intuitively, inventing purposes for collected objects and finding uncommon uses for common materials like plywood and cement. At the heart of my work, I think I'm trying to emulate natural processes and phenomena with man-made substances. Though I am ultimately unable to replicate nature, I envision my works as illustrations or caricatures of real, natural magic.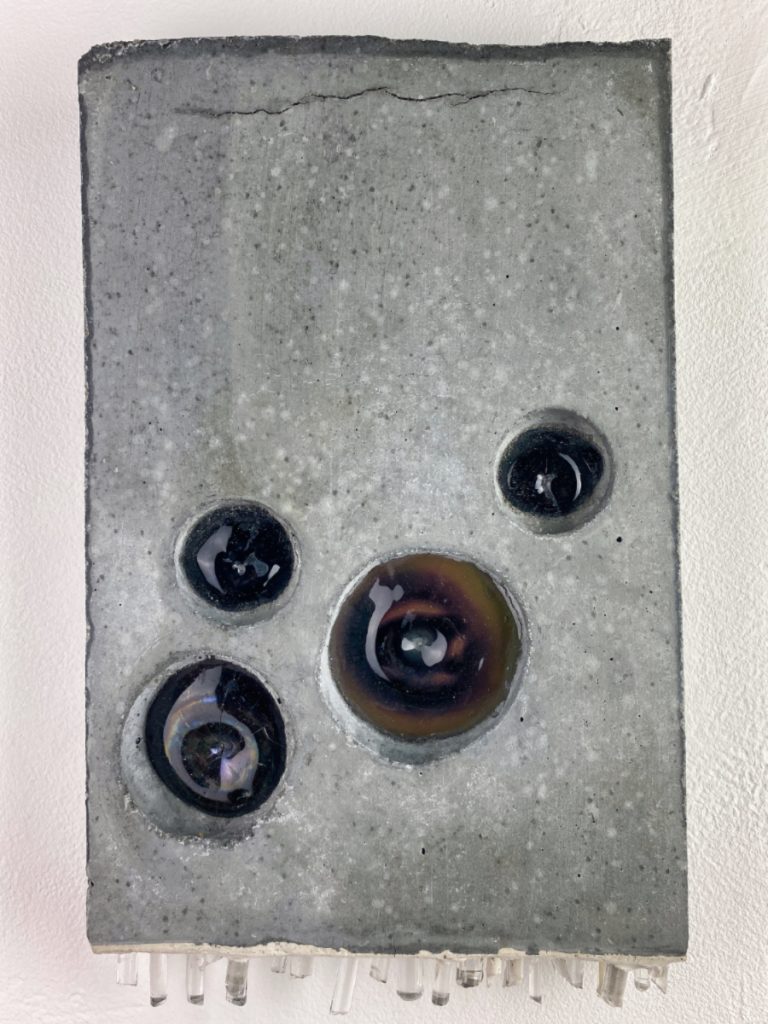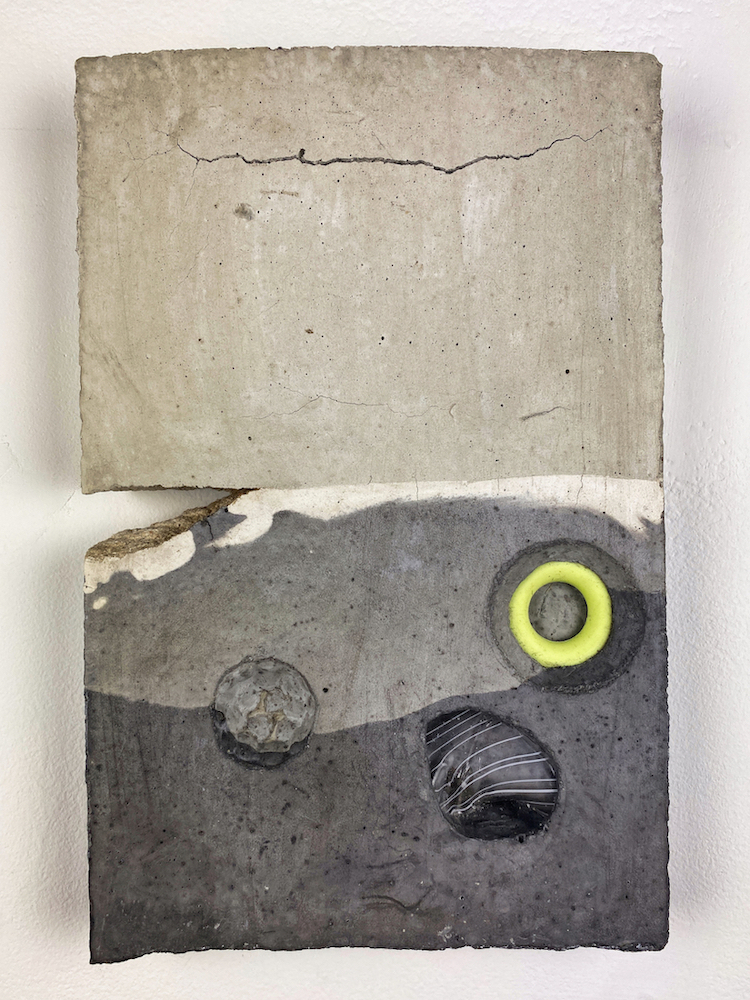 Artwork/Exhibition you are most proud of:
New Glass Now was an exhibition put together by the Corning Museum of Glass, a world leader in the field of glass art. I had just left undergrad when I learned that my work, Mobile Alchemy Research Station (M.A.R.S.), was to be included in the museum show. M.A.R.S. is a modern take on alchemy which uses salvaged material like a microwave and a blowtorch to create a functional glass chemistry laboratory. I was 21 at the time and absolutely thrilled to see the (formerly) roach-infested microwave I saved from the trash in the same exhibition as exquisite works from Italian glass maestros. Now, it lives on as a mobile glass demonstration unit, which I use to teach scientific principles to the public.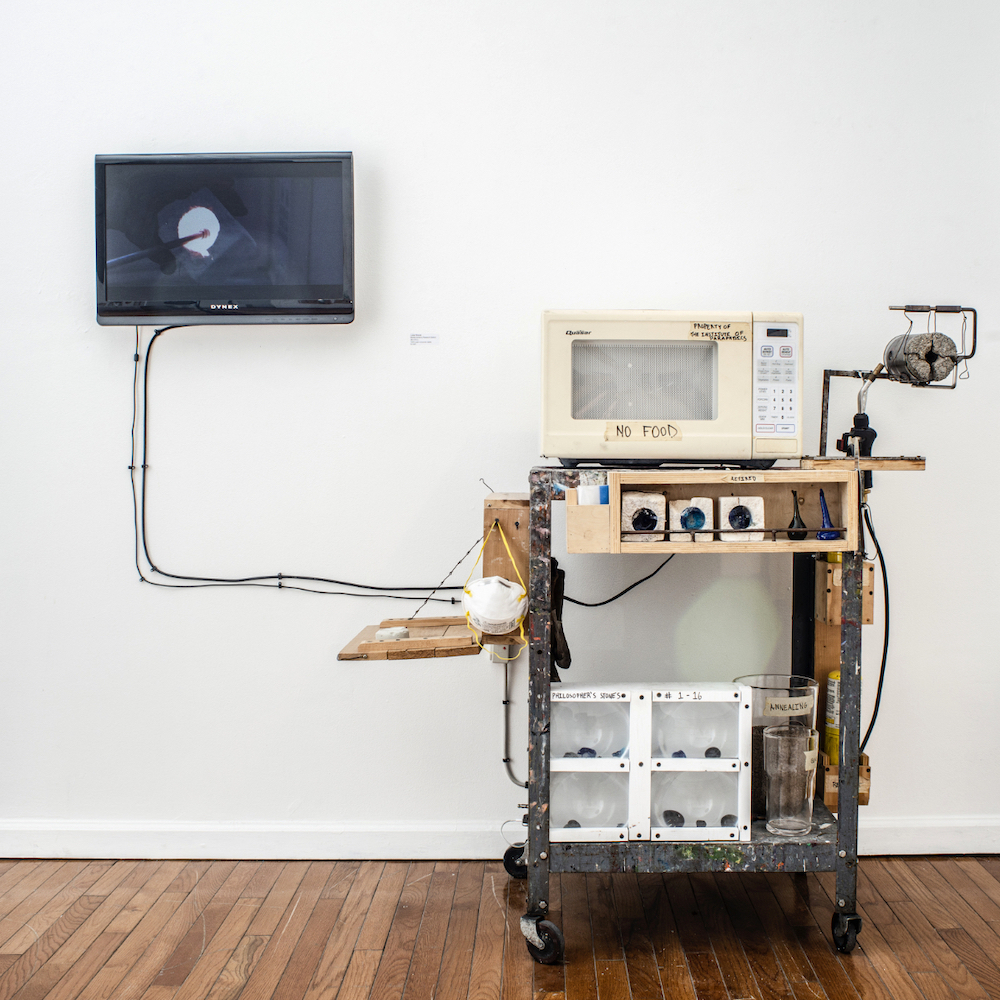 Which scientists and/or artists inspire and/or have influenced you?
Mark Dion, Tom Sachs, and Josiah McElheny are a few of the artists who inform my work. Dion is known for immersive environments that tell stories through objects, like a walk-through cabinet of curiosities. Tom Sachs is an artist who combines pop-culture symbols with a DIY aesthetic. I was introduced to his work through A Space Program, a show where he made functional replicas of Apollo-era space equipment from parts sourced from home improvement stores. Scientifically, I'm moved by stories of people like the naturalist Alexander Von Humboldt and Leonardo Da Vinci. People so far ahead of their time they are still having an effect on our culture today, hundreds of years later.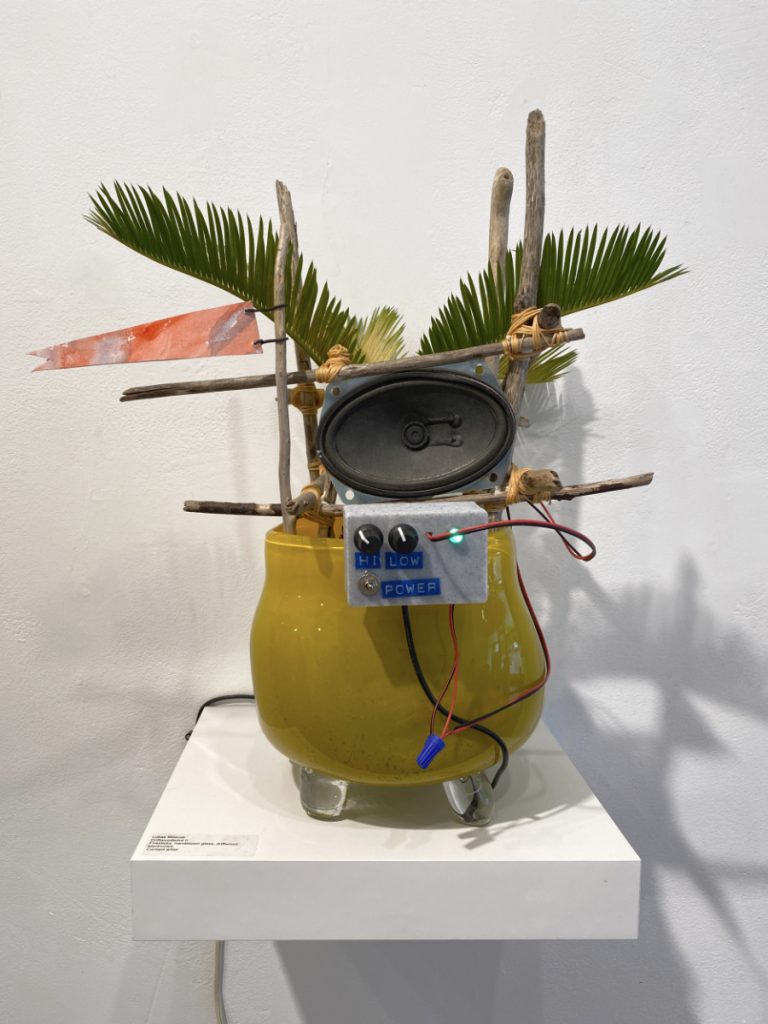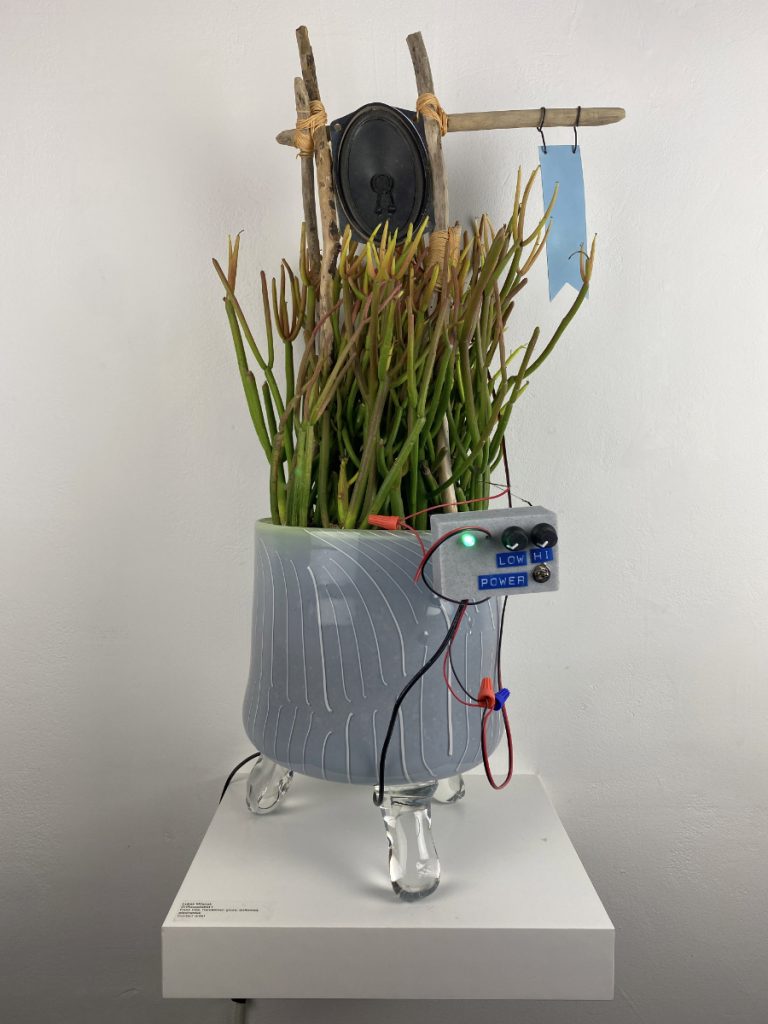 SciArt is an emerging term related to combining art and science. How would you define it?
I would almost hesitate to categorize "SciArt" as separate from art as a whole. Certainly, there are artists who share sensibilities with scientists, but by funneling artwork into a different branch of the taxonomic tree, we alienate ourselves from both.
I believe science to be indivisible from art. Artwork is a qualitative response to the world around us. It deals with look, feel, and gestalt. Science on the other hand is a quantitative approach, dealing with data, models and tests. But in our real lives, we need both. Understanding how something works is just as important as the way it feels, so they are part of the same cycle. There are no flowers to paint without the seeds that create them.
For more by Lukas Milanak, visit his website, YouTube, or Instagram.
All images courtesy of the artist.