An artistic robot, a plastic landscape, the sound of DNA—these were just a few of the fascinating artworks on view at Vancouver's inaugural Collisions Festival: Invasive Systems.
Organized by local non-profit Curiosity Collider, the festival took place from November 8 to 10, 2019 at VIVO Media Arts Centre. It featured an array of creative science-art works centring on the theme of 'invasive systems'.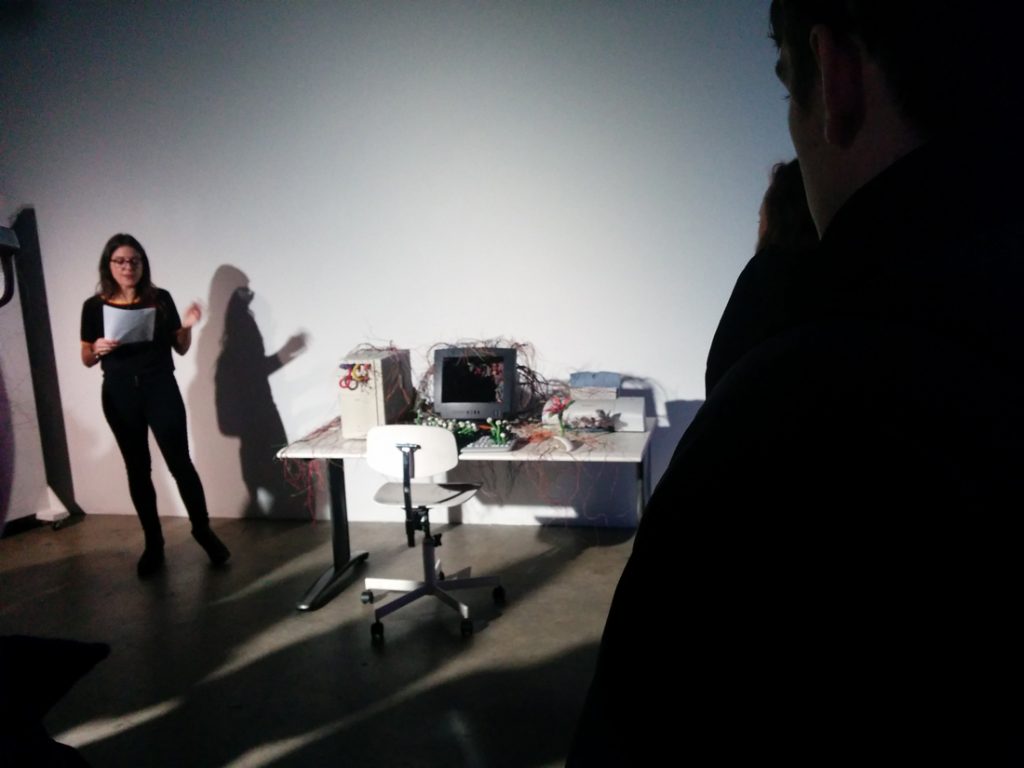 "We want to create a space to explore the influence of the invasive aspects of our world on our inner and outer lives," says Char Hoyt, Curiosity Collider's Creative Director and the curator of the festival. "We will examine our observations from both scientific and artistic perspectives—are these influences beneficial, inevitable, or preventable?"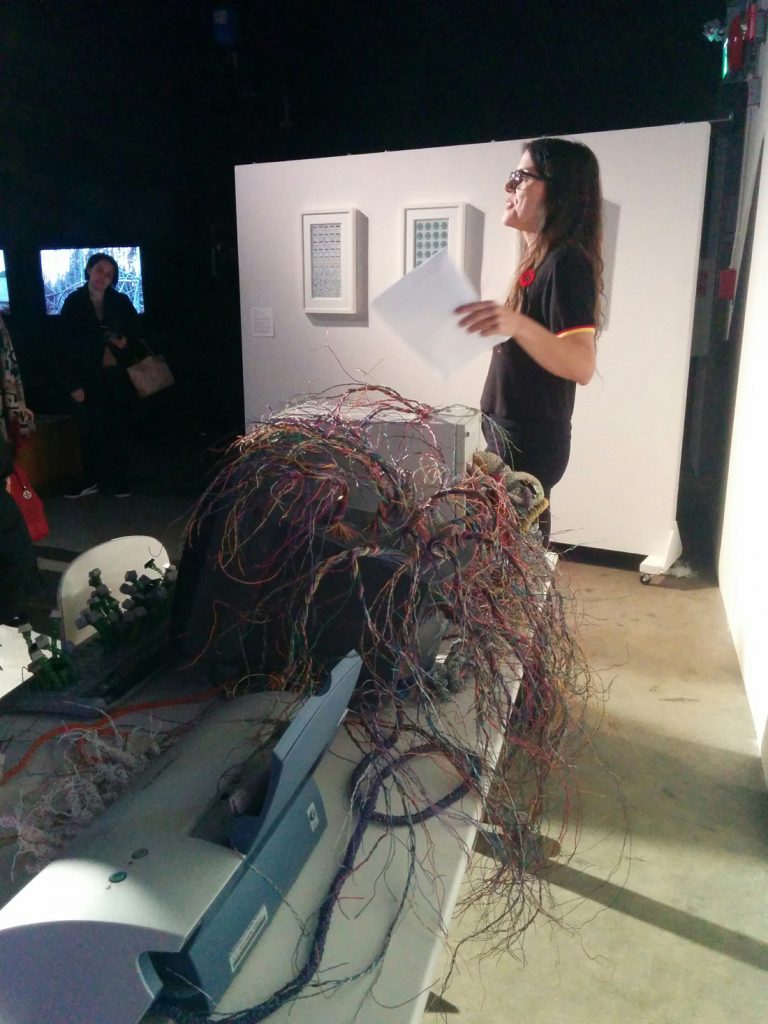 The works on display explored this theme from a wide range of perspectives. Twyla Exner's Invasion, for example, offered an almost apocalyptic look at technological waste. The mixed media installation brought new life to an abandoned desktop computer, with twisted wires bursting forth in unexpected blooms. Wild and colourful, the piece posed uncomfortable questions about our own role as invasive creatures on this earth.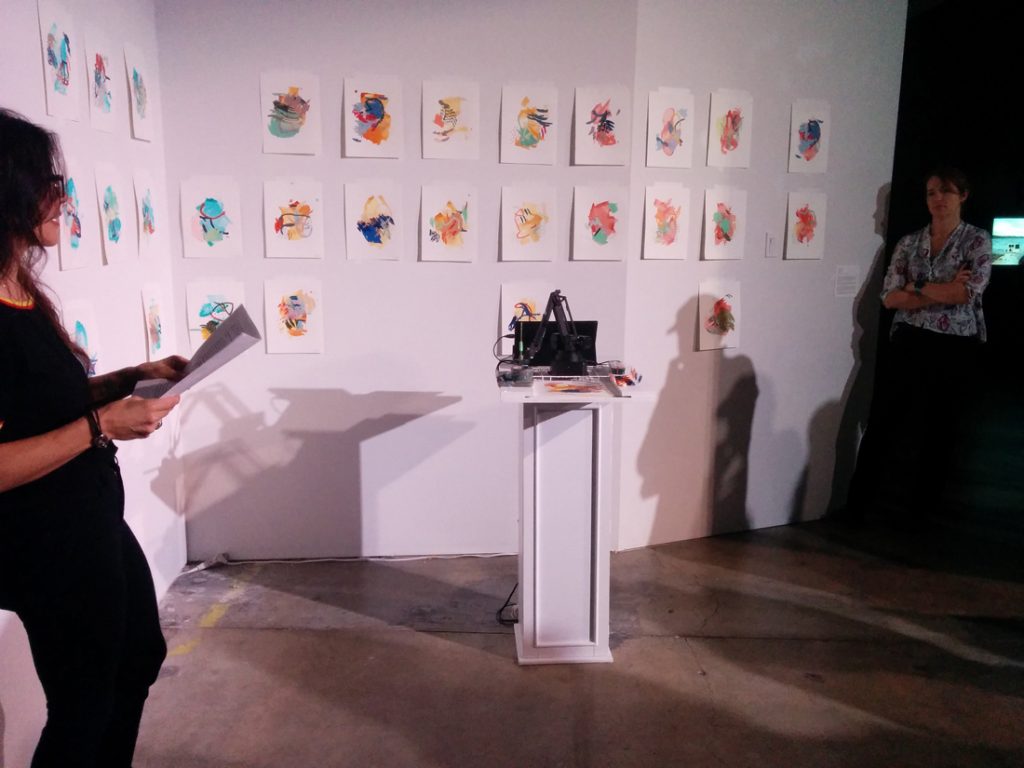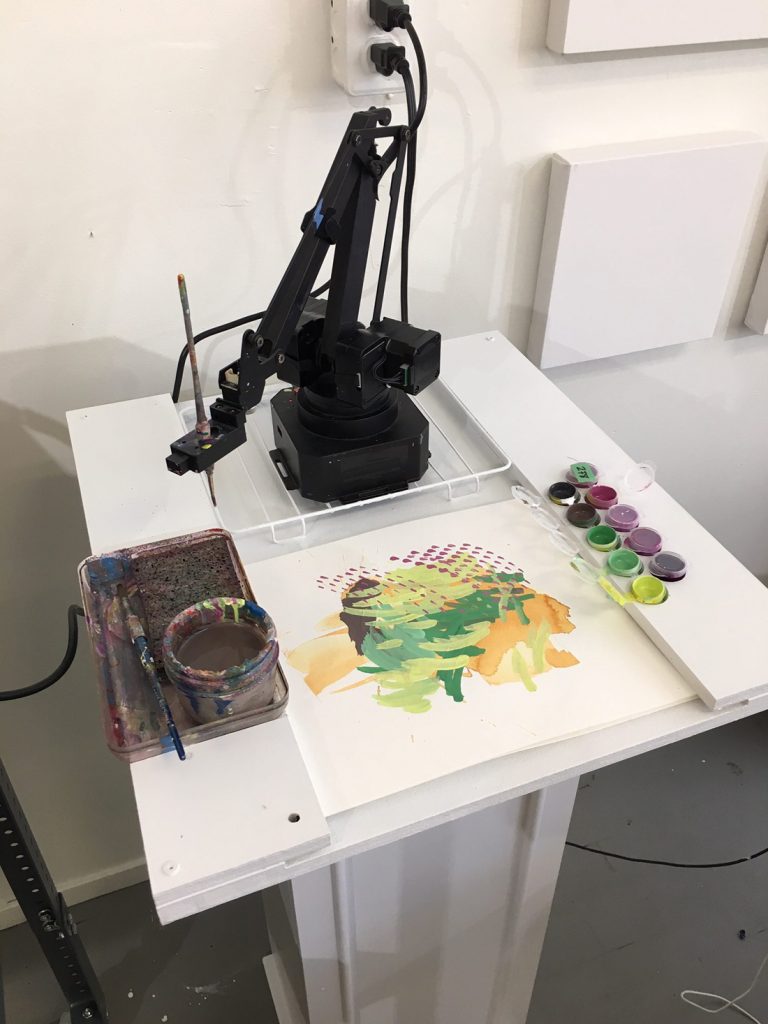 Joanne Hastie's Robot Paintings similarly examined the relationship between technology and invasive species. Using AI, she trained a robot to create beautiful abstract paintings on demand. Viewers watched as the robot dipped its paintbrush into the paintbox, then slowly and methodically painted strokes upon the page. Both mesmerizing and unnerving, the piece pushed viewers to consider both the possibilities and dangers of AI, as well as the value we place on human creativity.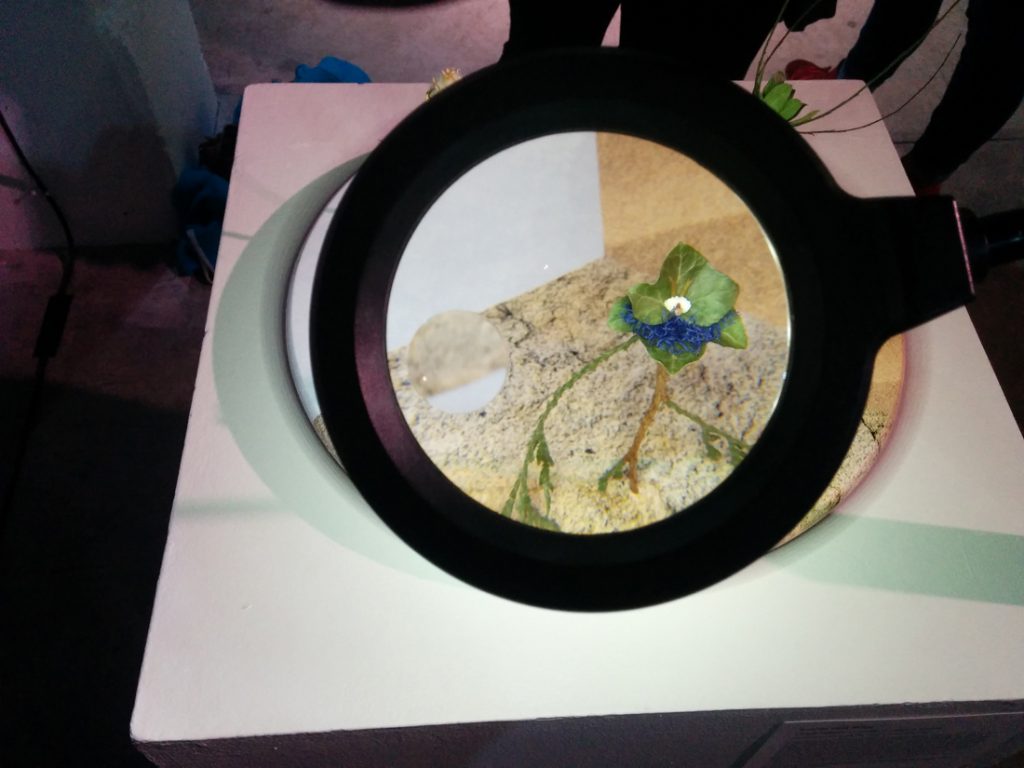 Other single-creator works included Katrina Vera Wong's Frankenflora, Lonely Hybrids, a series of flowers constructed out of native and invasive plants, and Christian Dahlberg's architectural photographs, Seawash, Research Centre, and Double Reflector, which examined how small changes can dramatically alter final outcomes. Chris Dunnett's videos, meanwhile, used human technologies placed into natural landscapes to explore how media and technology are increasingly "invading" our experiences of the world. Finally, Edzi'u's installation and performance-based work Moose are Life combined audio interviews with haunting visuals to highlight how the invasive systems of capitalism, colonialism, and non-resident hunters are changing life in Tahltan Territory.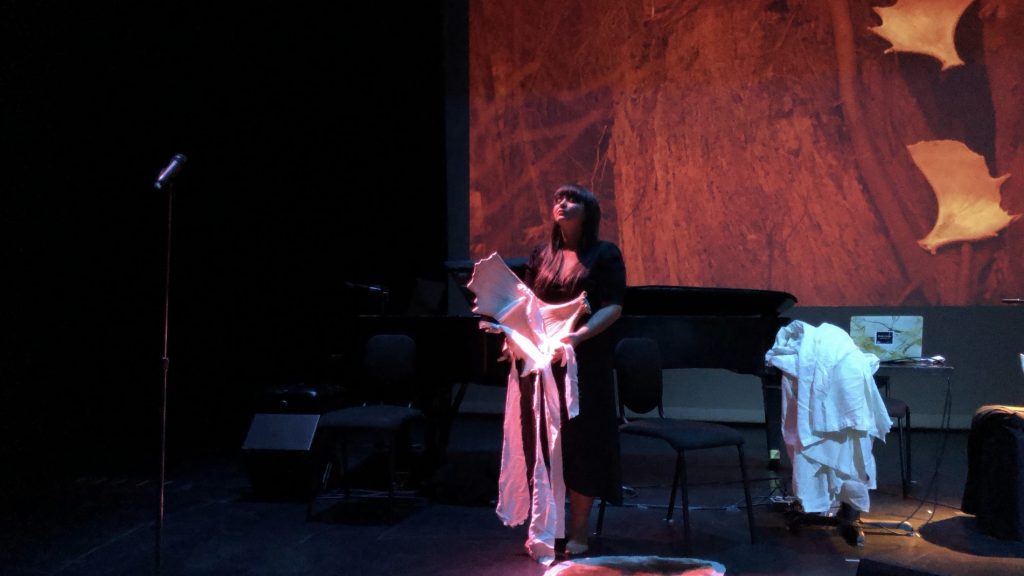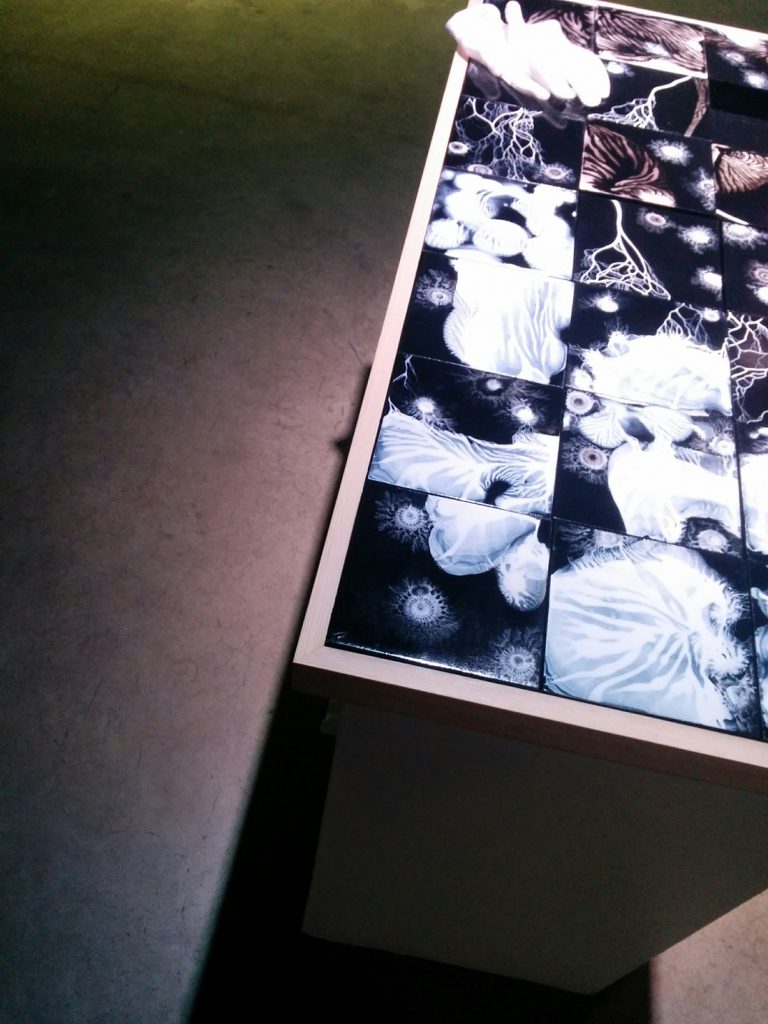 Other works at Collisions Festival were more collaborative—each the unique outcome of a different scientist-artist partnership. Dzee Lousie (artist) and Linda Horianopoulos (scientist)'s Crossing, for example, explored the impact of microbial colonies on the human body, using an interactive puzzle painting format to capture the many scientific "mysteries" that surround the topic. The artwork was the result of many conversations between the two creators. A perfect interplay of dark and light, it was enigmatic in the best sense of the word.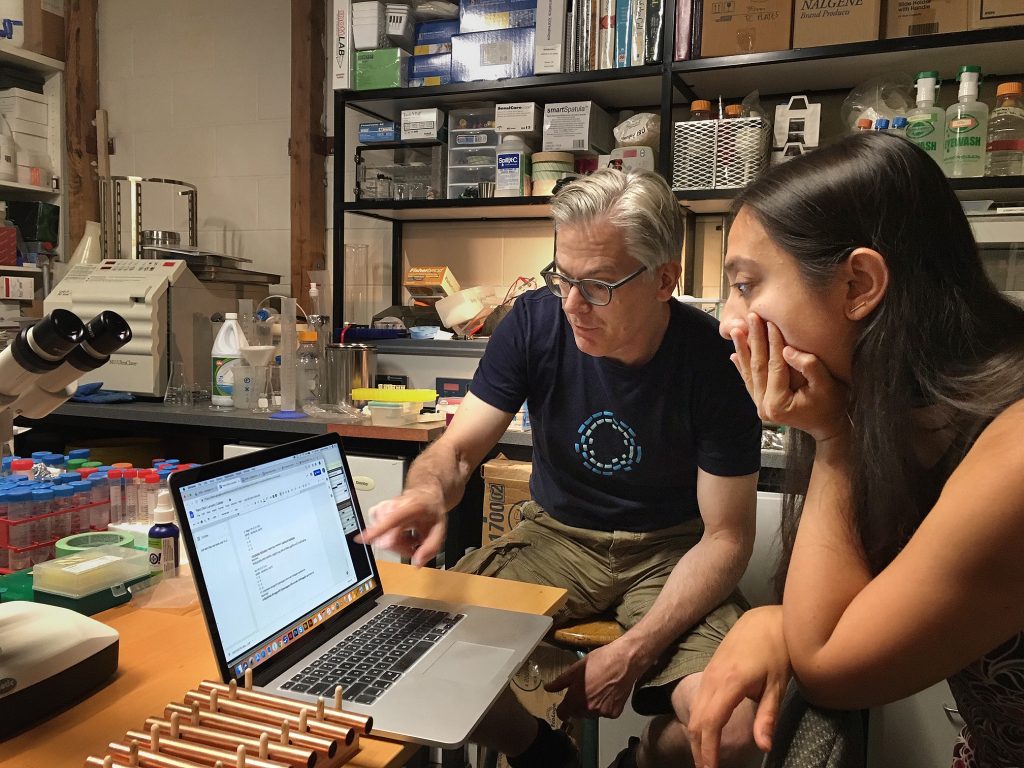 Also on view was artist Laara Cerman and genetic scientist Scott Pownall's Flora's Song No. 1 in C Major, another striking example of the power of creative collaboration. The hand-cranked music box played soft, asynchronous melodies created from the DNA of two local invasive plants. On the wall behind it were large-format photographs of the plants themselves, along with sheet music displaying their "genetic" musical score.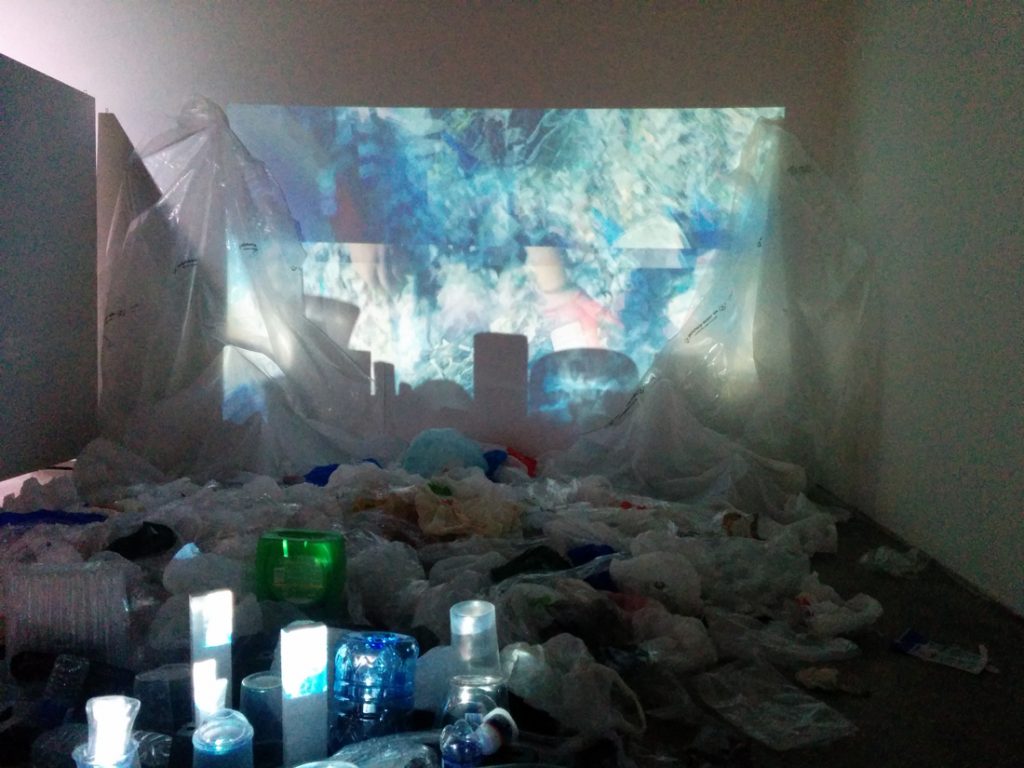 Finally, Kat Wadel and Garth Covernton's Polymer Legacy featured an uncomfortable merger of the worlds of art and science. Against a backdrop of plastic waste, the large-format video installation charted research Covernton has been conducting at the University of Victoria about microplastics in the marine environment. By learning how their daily habits might be influencing aquatic life, viewers were pushed to consider the 'polymer legacy' they've left behind and its impact on the plant.
Together, these varied works offer a complex look at what we consider to be native and invasive, as well as humans' changing role in the natural world. A true "collision" of art and science, Collisions Festival is a powerful new contribution to Vancouver's creative landscape.
Find out more about Collisions Festival at Curiosity Collider website.