Name: Laura Bundesen
Which came first in your life, the science or the art?
My art came first. In high school in the 1970's, I could be found embroidering on all my friends' jean jackets. I've also been blessed with a seven year stint as the executive director of the small but thriving Art School at Old Church in Demarest, NJ where I took over 20 studio art classes exploring different media from ceramics to glass and paint to mixed media. An accidental career move into sponsored research in 2007 became my gateway to the sciences. As a sponsored research administrator, I have assisted mathematicians, computer scientists, chemists, biologists, neuroscientists, and many more find funding for their research.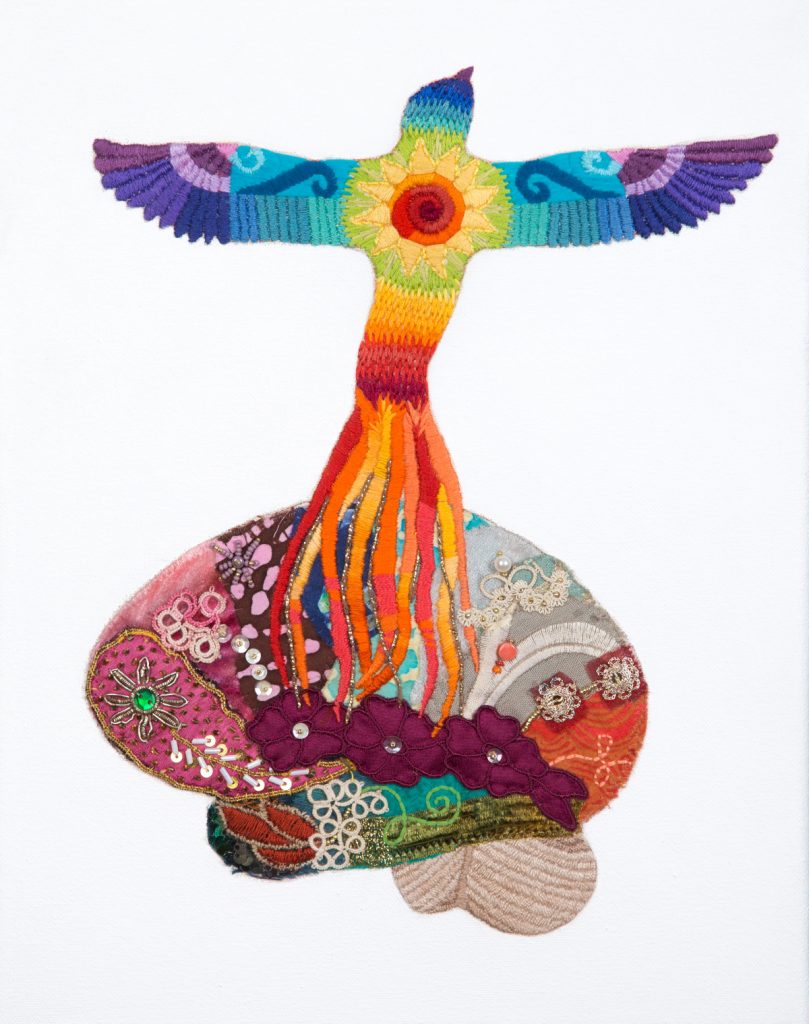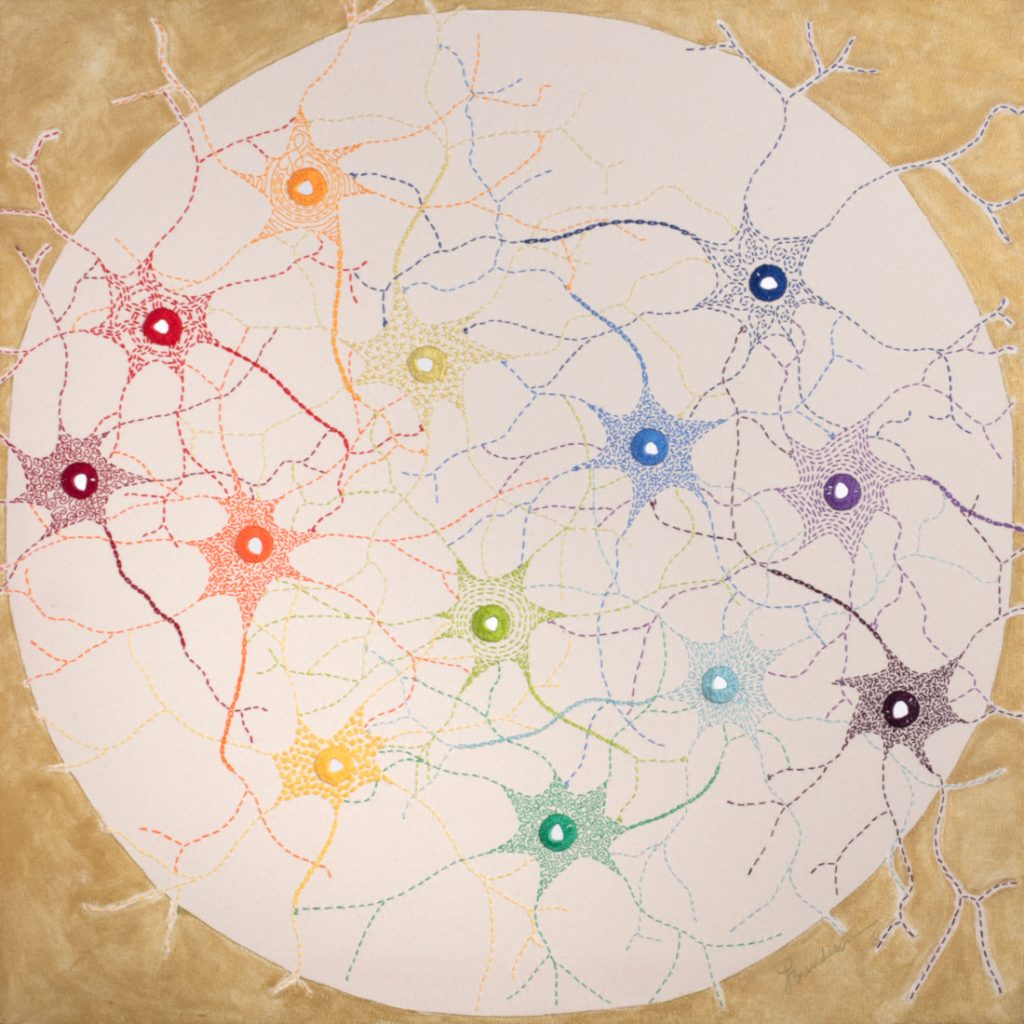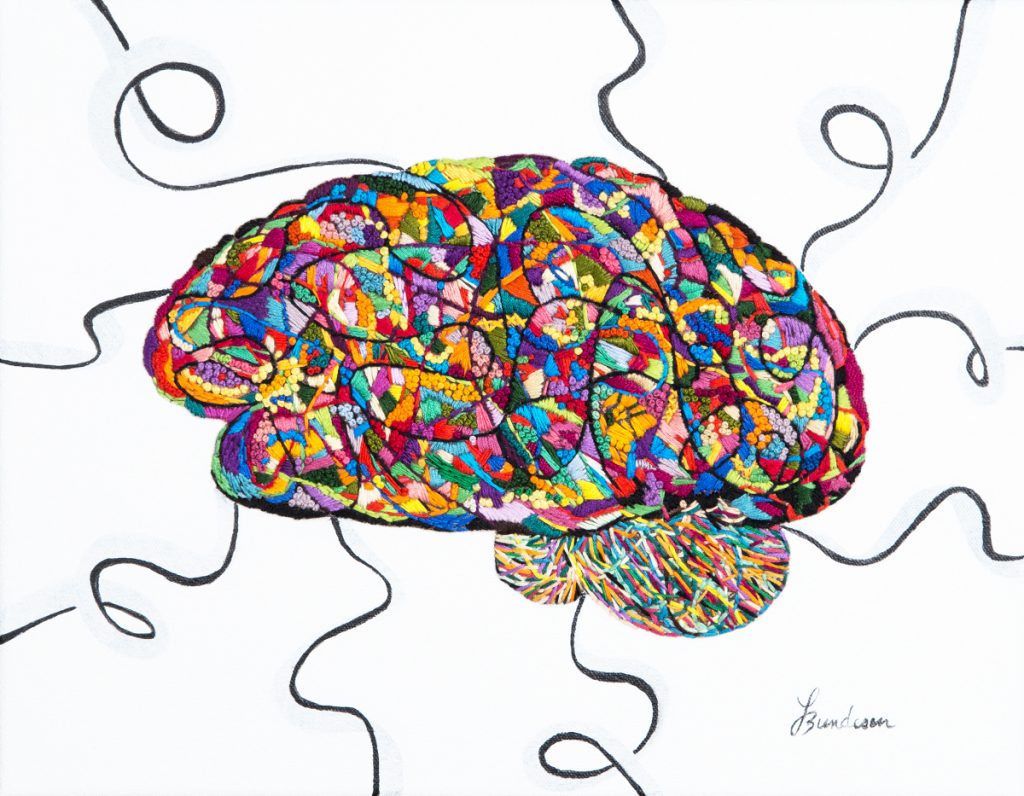 Which sciences relate to your art practice?
Neuroscience relates most closely with my current interests, which stem from a deep fascination with what makes our brains tick. I have close ties with friends and family who have dealt with mental illness, Alzheimer's, epilepsy, brain tumors, and other brain disorders. These loved ones were the initial impetus to learn more about neuroscience. Discovering how prevalent brain disorders are has kept me engaged. I've also been encouraged by neuroscientists in my current position as sponsored research officer at Mount Holyoke College.
"Neuroscience relates most closely with my current interests, which stem from a deep fascination with what makes our brains tick."

Laura Bundesen
What materials do you use to create your artworks?
I'm predominantly a mixed media fiber artist—still embroidering on every single piece and often incorporating other materials as well, including fabric, lace, beads, buttons, and paint.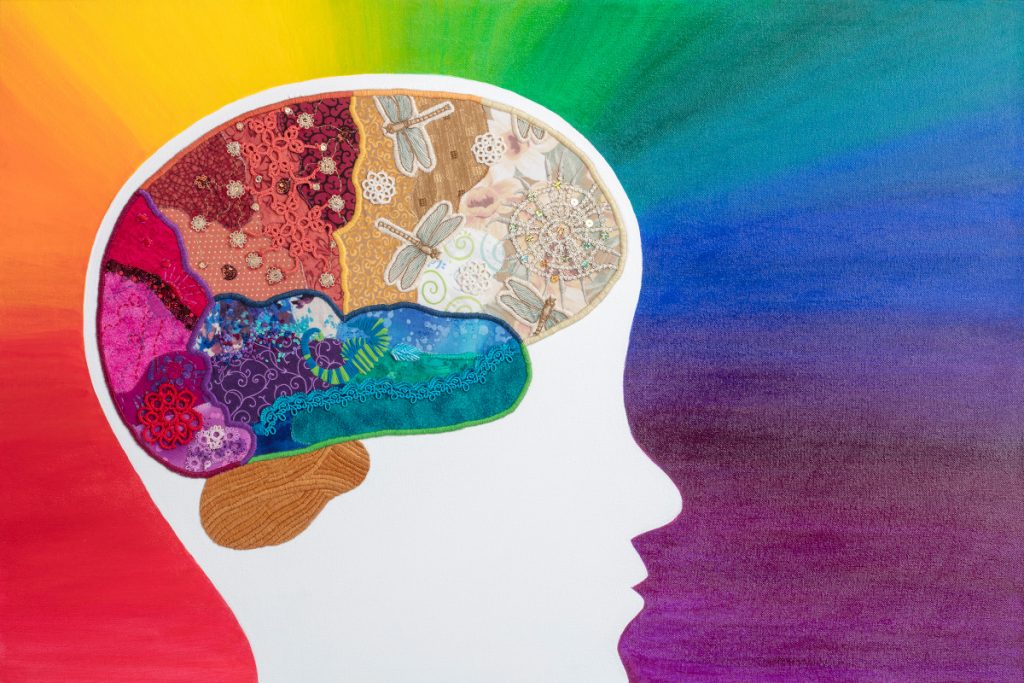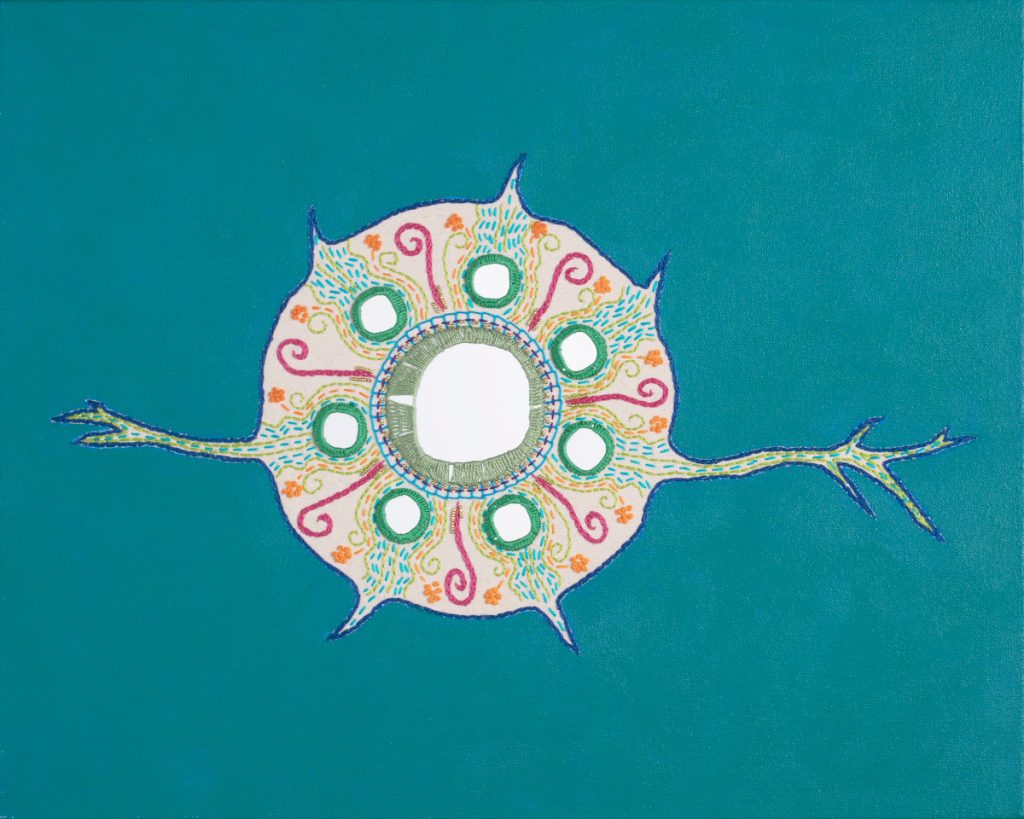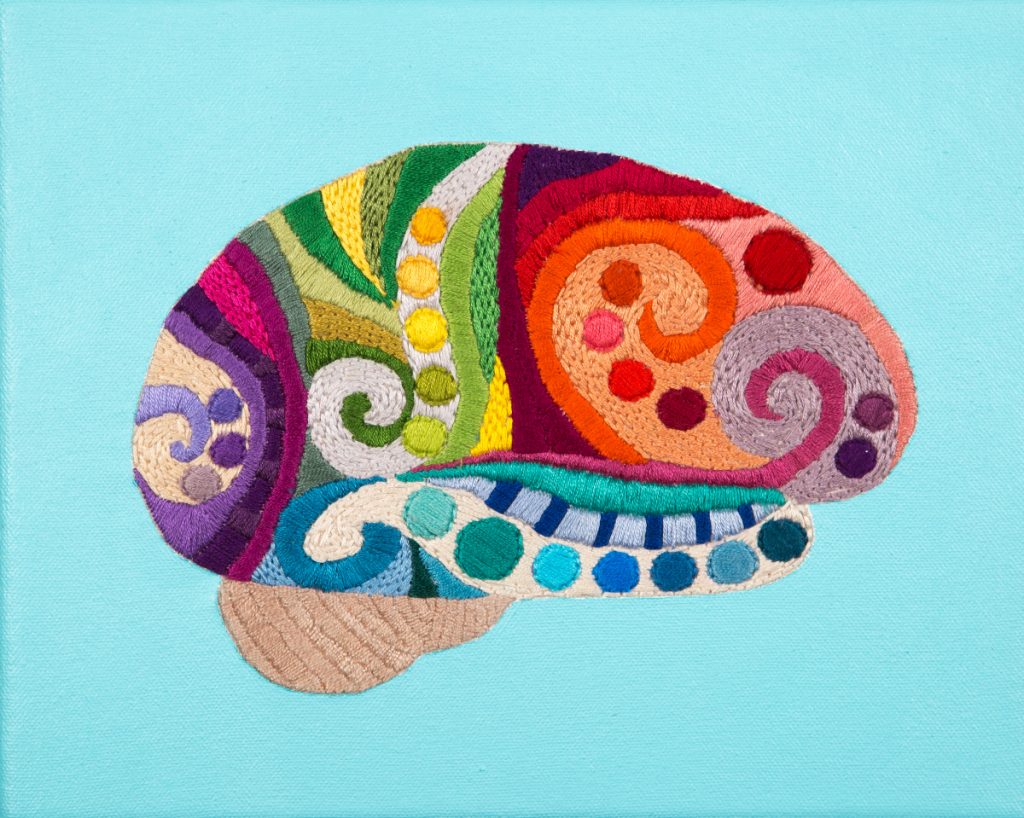 Artwork/Exhibition you are most proud of:
In 2017, I was one of 100 artists participating in the Brain Project in Toronto, Canada, a public exhibition meant to provide education and fundraising for Alzheimer's care and research. My submission, dedicated to the memory of my stepmother who passed away from Alzheimer's, was a one-of-a-kind, large sculptural piece and the most complex piece I have ever completed. It's been displayed publicly in Toronto off and on over the last three years.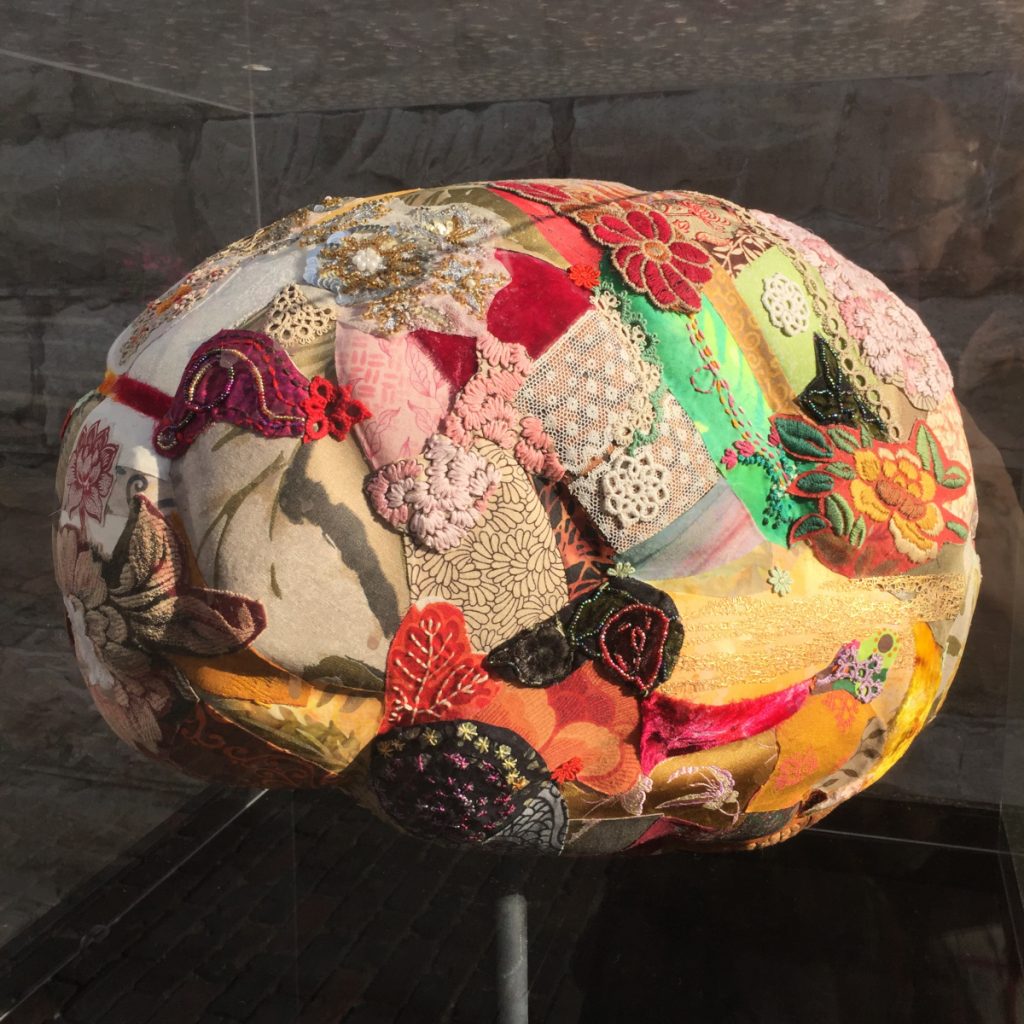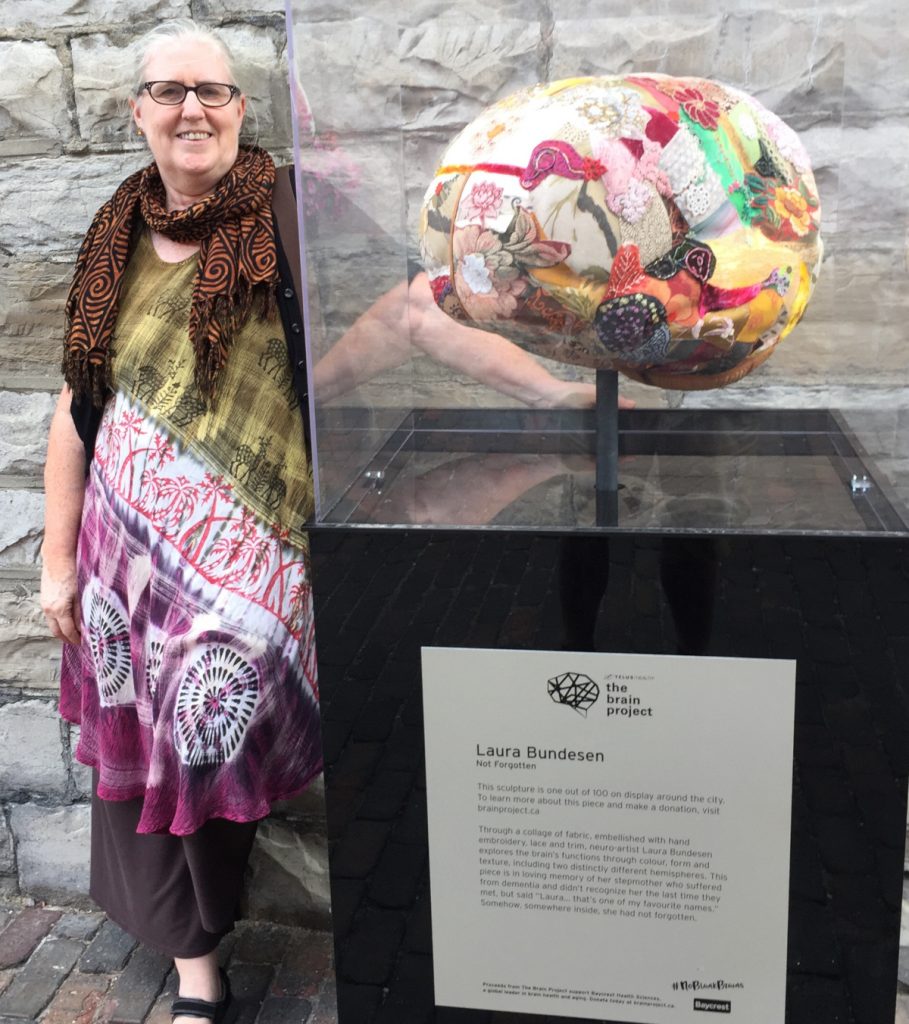 Which scientists and/or artists inspire and/or have influenced you?
I'm incredibly inspired by a handful of scientist-artists who work in both spheres and who have been very generous is sharing information. They include Greg Dunn, Christine Liu, and Tahani Baakdhah to name just a few. Their generosity is just amazing, and their art is inspiring. I also want to shout out to my partner Izzy Gesell, who coaches people with improv and humor tools, as the person who first suggested I try making a brain piece and who has continued to encourage me in the journey.
Is there anything else you want to tell us?
I try to make an impact through my art by bringing as much of it to as many people as possible. I hope you'll visit me online to learn more.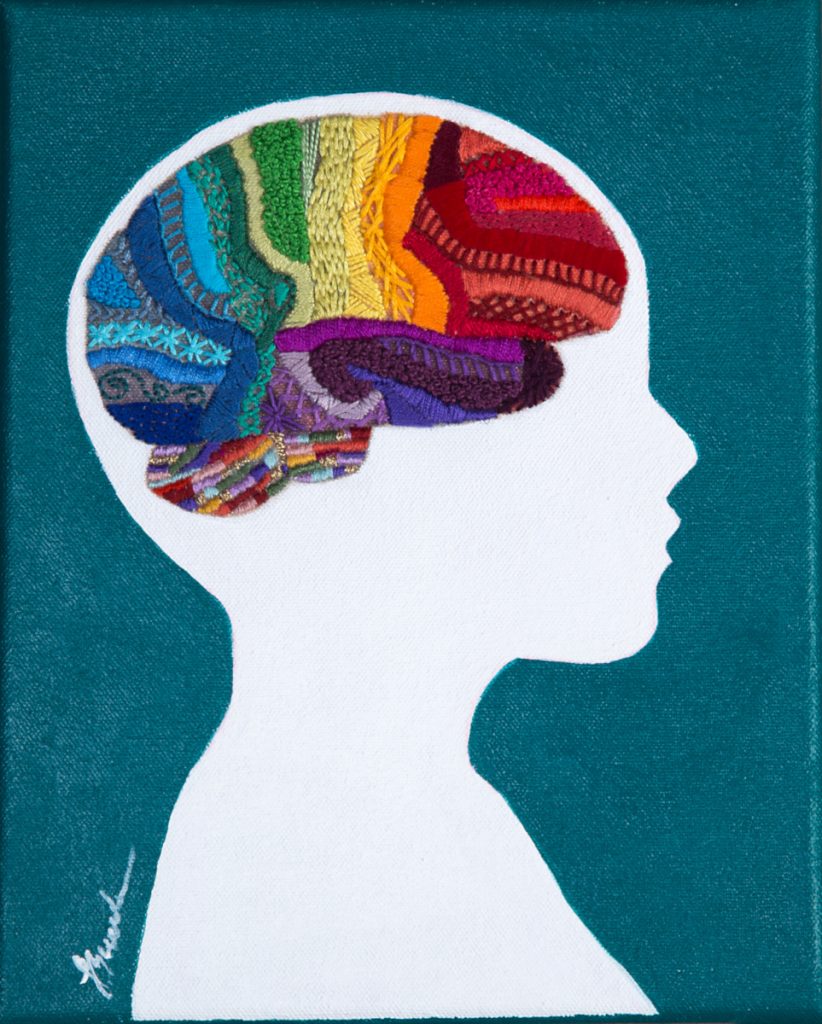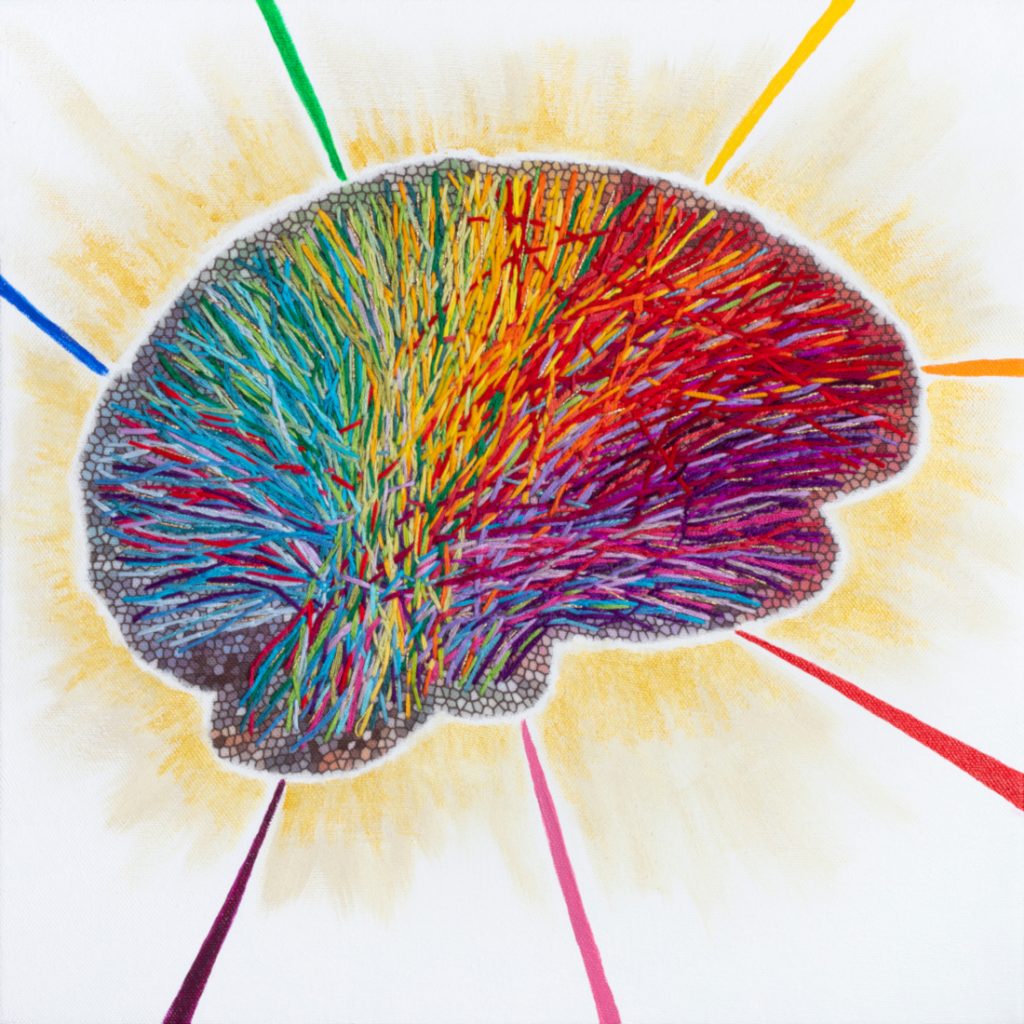 For more by Laura Bundesen, visit her website, Instagram, or Twitter.