For Špela Petrič, "Life in the Terratope" is more than just the tagline on her website. It's her micro-manifesto, a phrase that describes the trajectory of her life. "My projects are artistic experiments that explore the strange, sometimes monstrous and alien times we call home," she says.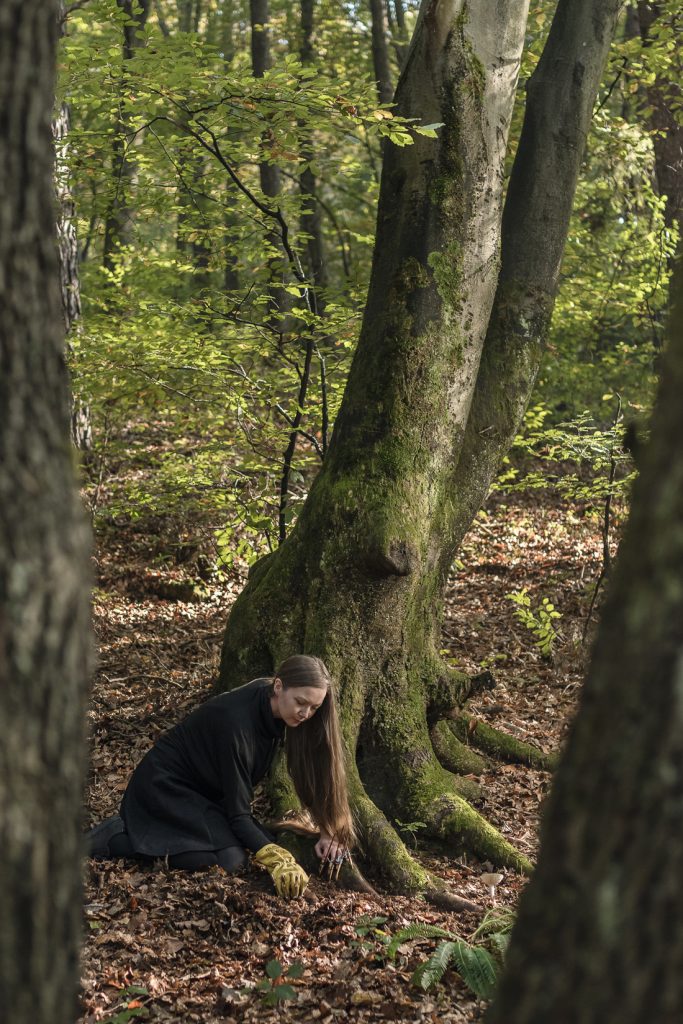 A new media artist and former scientific researcher, Petrič tries to have conversations with plants in order to better understand them and their position. According to Petrič, it's not always easy to decipher them. "I feel I'm getting better at it," she says, "but you can never really know."
All of Petrič's projects—Naval Gazing, Phytocracy, Humalga, to name a few—are rewarding and challenging in their own way, and all of them, she says, have taught her something.
"One of the most striking realizations was with Phytoteratology—procreating plant-human monsters," says Petrič. Working on the project, she says, has been quite the experience because of the biotechnological process involved. She uses in vitro conception and hormonal alteration to create plant-human entities, establishing an "intimate, material connection" with the young "monsters" along the way. "The practice was therefore strange, and much colder and rational than I had imagined."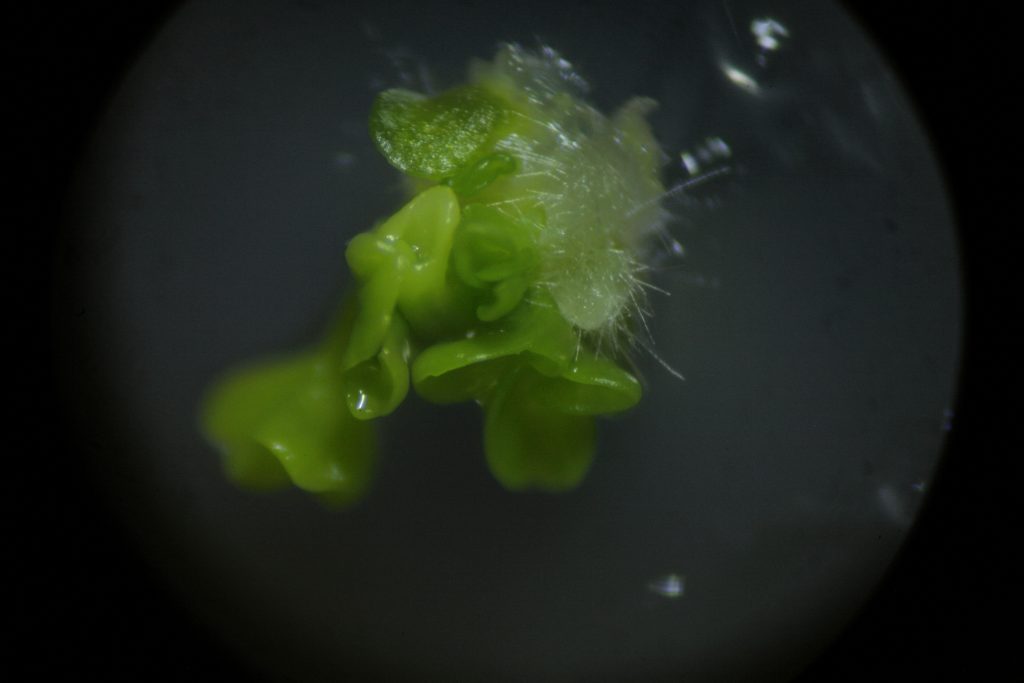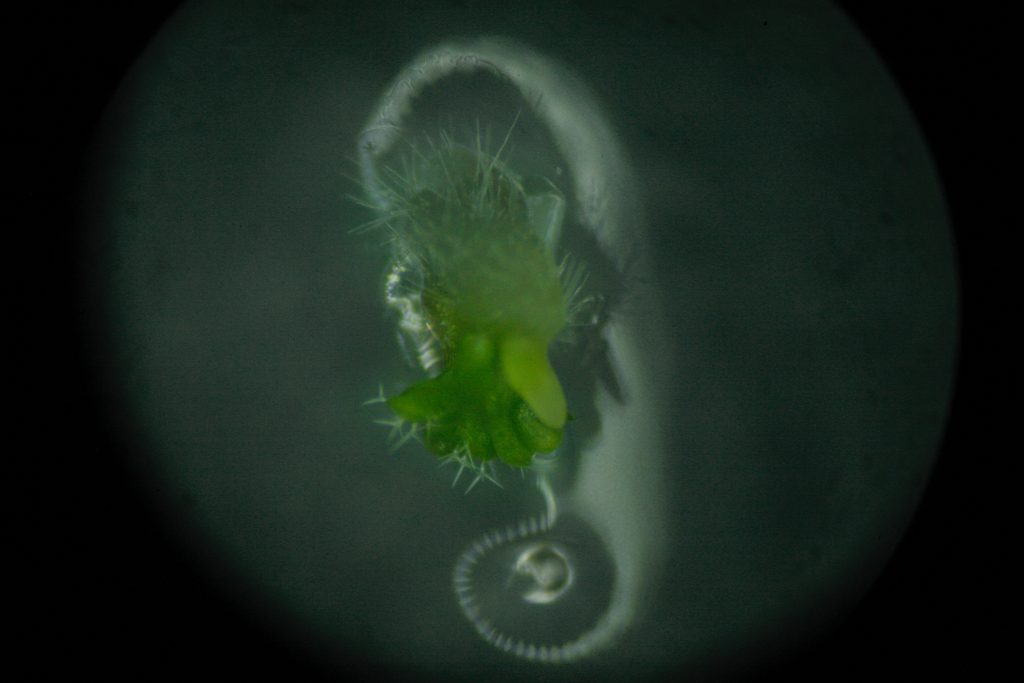 Lately, Petrič has been experimenting with artificial intelligence as a way to tackle the question of plant pleasure. This work, she says, has been anything but straightforward.
"It's proving to be difficult for the most mundane of reasons," says Petrič. "Algorithms are not magical; they are depressingly limited in the tasks they perform, need lots of instructions and even more examples to make sense of anything. Even if plants have all the patience in the world to teach them, I don't know if we will still be alive to see the AI finally get what plant pleasure is about."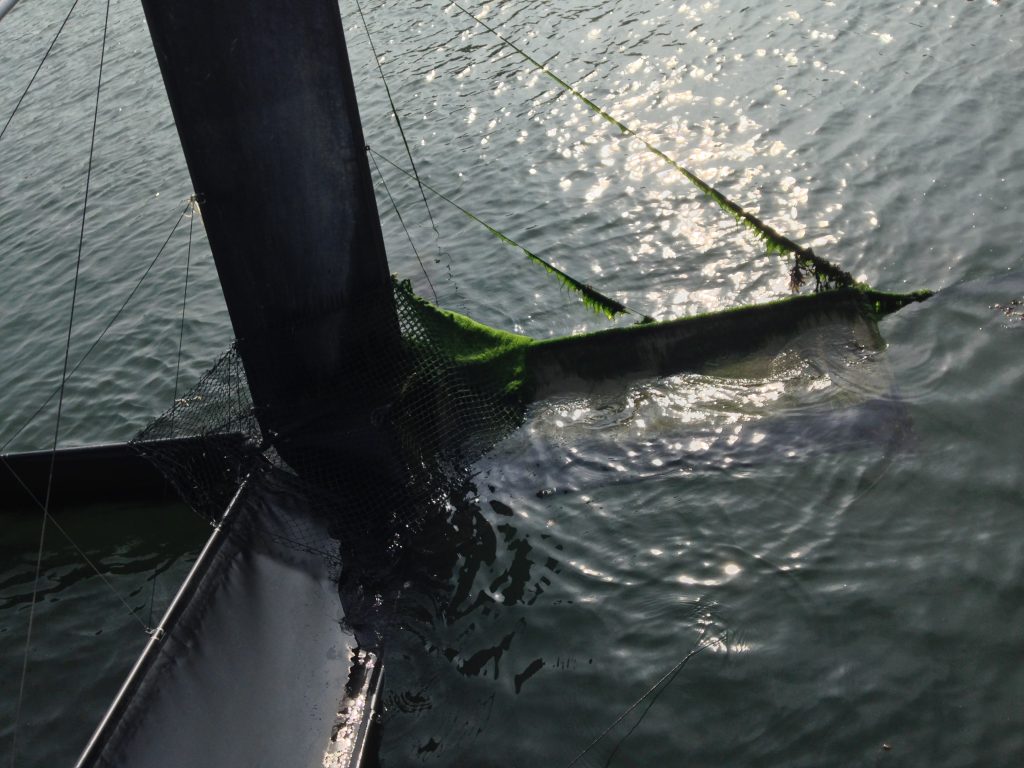 A sense of urgency first inspired Petrič to user her art to explore the role of technoscience in society. "For all the gratification, benevolence and good intention that manifests in 'progress' there is a side effect, an inconvenience, perhaps even a disaster looming," she says. "It's urgent that we keep hands wet and minds nimble, so as to tell all possible stories, not just the ones that least disturb the status quo."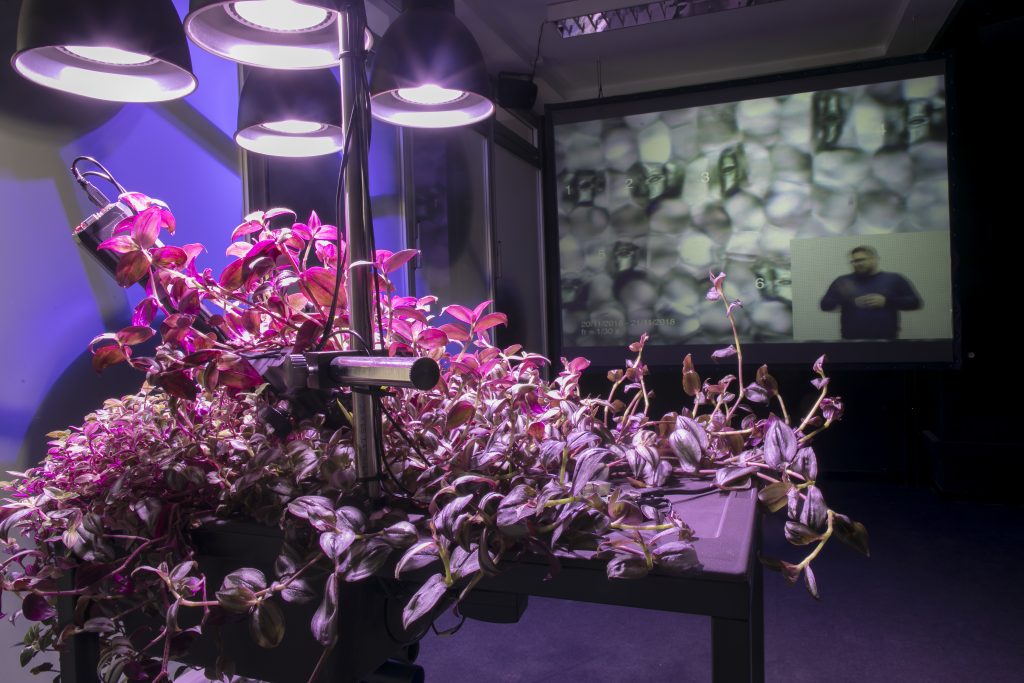 For more by Špela Petrič, visit her website.