Name: Julia Devorak
Which came first in your life, the science or the art?
That's a great question, and perhaps one better aimed at my parents (because my memory only goes back so far).
My answer would be: hard to say. As a child, I remember participating in, and loving, things like the school science fair and trips to science museums. I also did a lot of creative activities growing up—mostly DIY and crafty sorts of things. I think I discovered an aptitude for, and more serious interest in, art before I did so for science. Funny that I ended up pursuing science in my higher education…. Focusing on science in my undergrad (Cognitive Science), I didn't have time (or make time) for art, and I didn't pick it up again until around the time of my first Master's (Neuroscience). But when I did pick it up again, it all went downhill from there (in the best way possible)—and the rest is history. I'm now a biomedical visualization specialist (and not a whatever-it-was-that-I-would-have-become if I had continued pursuing neuroscience)!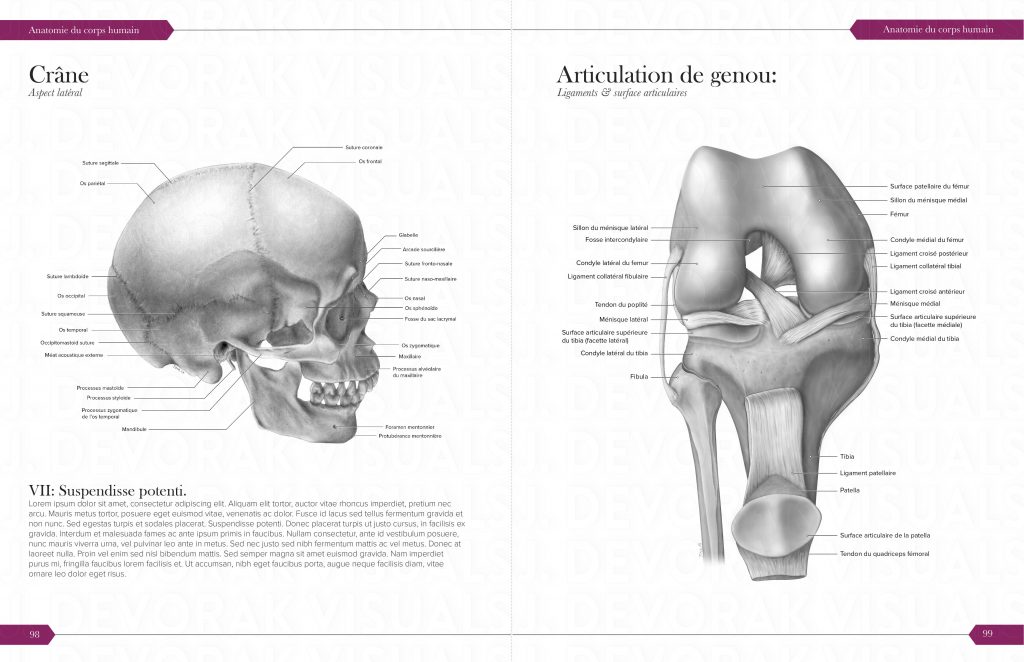 Which sciences relate to your art practice?
I'm quite early in my career so haven't settled into a particular niche yet, though the majority of what I've worked on so far comes from the biological sciences. What's neat about being a visual science communicator is that I can work on projects from a wide range of scientific domains and sub-domains, and one of the things I enjoy about the work I do is being able to learn new science with each new project.
That being said, I do have soft spots for particular types of science when it comes to visualization, and they are a result of my academic background in basic neuroscience and working experience in clinical epidemiology. I always love visualizing anything neuro-related, especially at the cellular level, and I love visualizing data.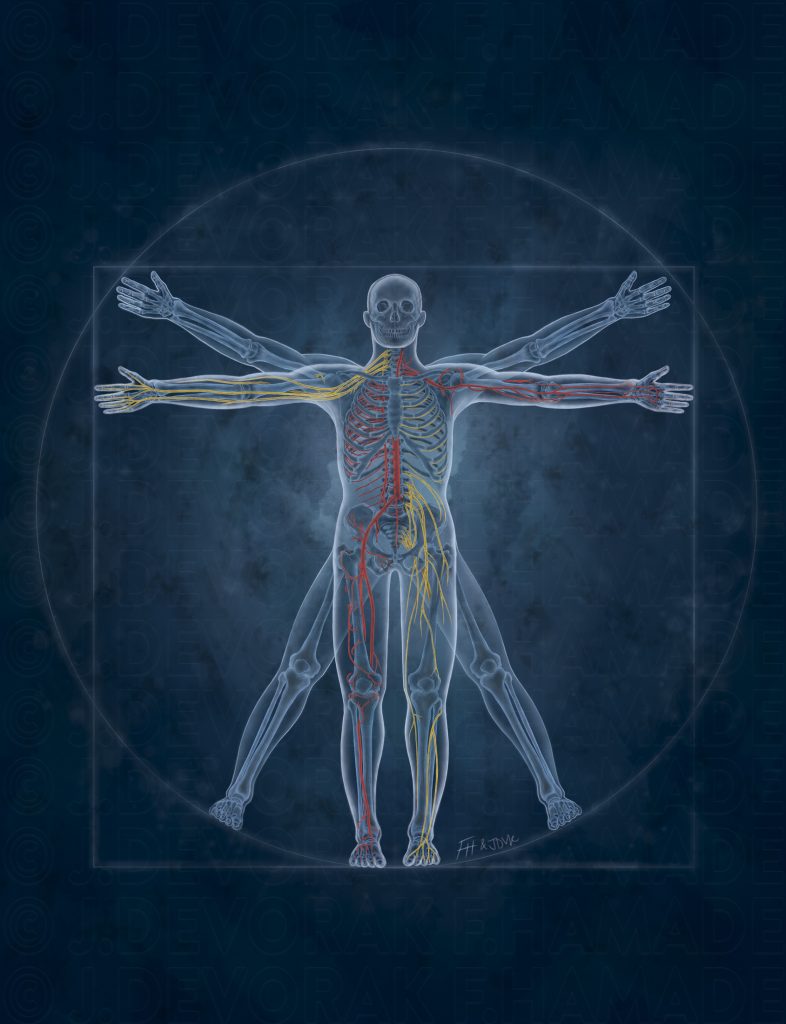 What materials do you use to create your artworks?
Almost all of my work in the past four years has been digital, whereas before that time it was exclusively traditional media (mostly dry media like graphite and coloured pencil, and way back in the day, oil painting).
Nowadays, I mostly work in Adobe Photoshop, Illustrator, and Procreate (for illustration-type work).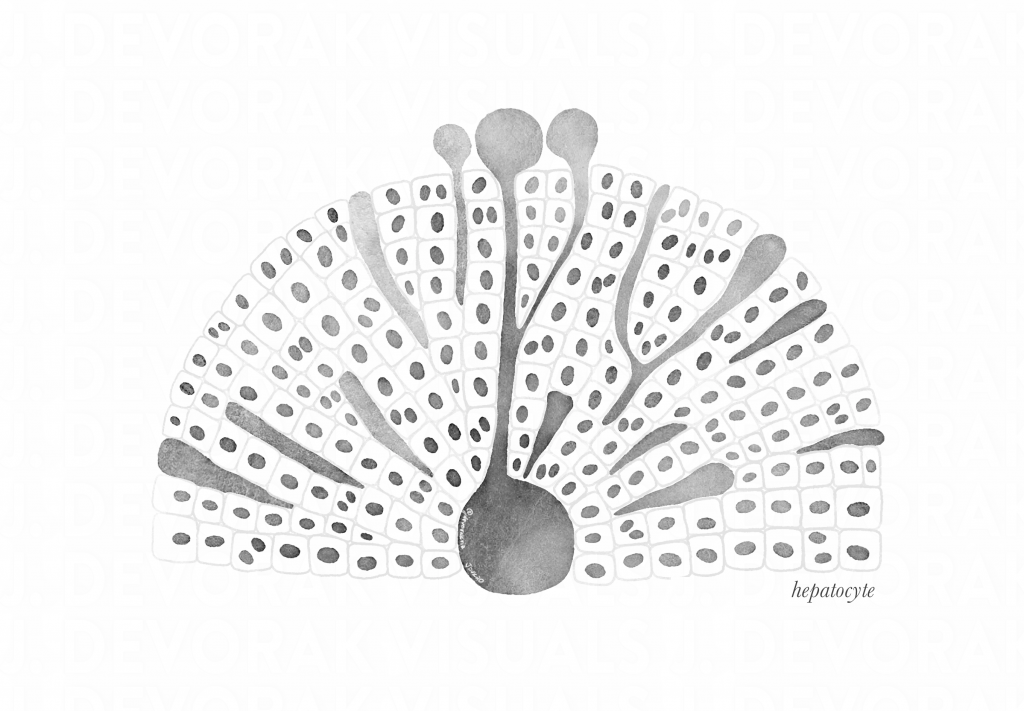 Artwork/Exhibition you are most proud of:
I'm quite pleased with the outcome of a recently completed collaborative UI design project for Minder, a mental health app being developed at the University of British Columbia for university students across Canada. The team at UBC was a pleasure to work with, as was my fellow medical illustrator/designer, Mona Li, with whom I collaborated to create all kinds of fun characters and illustrations to communicate different aspects of mental health within the app.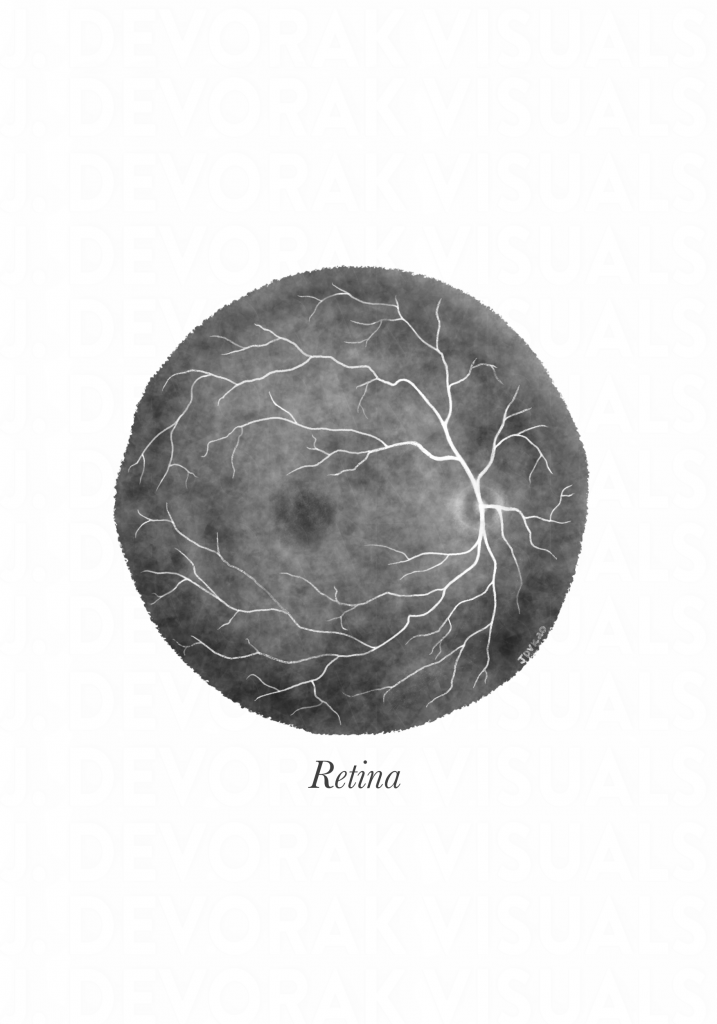 Which scientists and/or artists inspire and/or have influenced you?
There are so, so many talented medical illustrators and animators out there, I cannot hope to name all the ones that inspire me! I love following Merlin Evans's work—she's got a unique approach to medical illustration and her editorial work is lovely and so emotive.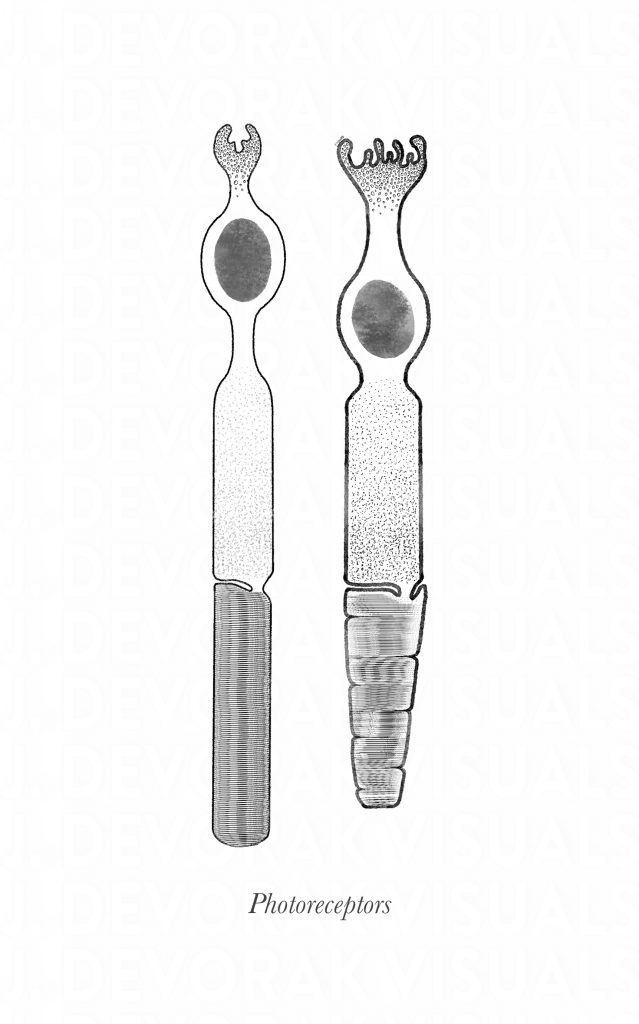 I'm also really inspired by the work of many non-scientific fine artists, editorial artists, and designers (graphic design, information design and data visualization, etc.) and love trying to pull in bits of that inspiration into my own scientific- and medical-related art.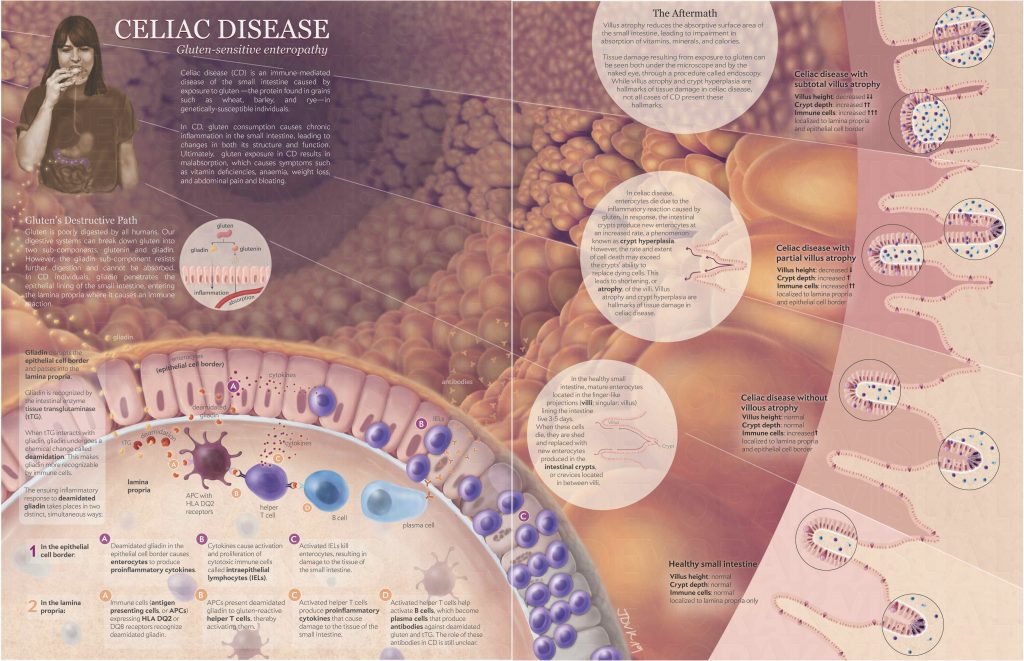 I am of course influenced by my drawing mentor, Andre Pijet, who taught me almost everything I know about drawing from observation and creating realistic 2D illustrations. And finally, I'm also inspired and influenced by the labs I've had the pleasure of working in/with before my BMC training: the Mechawar and Turecki labs in the McGill Group for Suicide Studies (Montréal)—whose fascinating research is helping elucidate the neurobiological underpinnings of major depression and suicide in humans—and the Richards lab at the Lady Davis Institute (Montréal)—whose research identifies genetic determinants of disease in humans and seeks to translate these findings into improved clinical care.
SciArt is an emerging term related to combining art and science. How would you define it?
My understanding of SciArt, as an emerging term, is that it refers to any visual media with a scientific subject matter —it can be didactic, editorial, abstract. Art, of course, is broader than visual media, so I don't see why SciArt couldn't apply to any creative endeavour (music, creative writing, crafting…) that has science as a subject matter.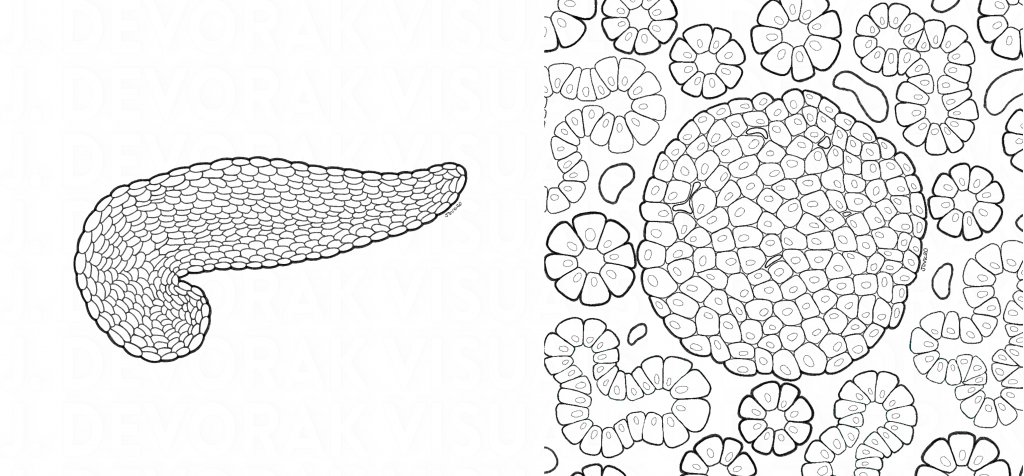 For more by Julia Devorak, visit her website, Instagram, Etsy shop, and Society6 shop.
*
Featured image: Toronto Notes 2019 cover (2018) by Julia Devorak, co-illustrated with Nati Chen
All images courtesy of the artist.