Name: Rose Sanderson
Which came first in your life, the science or the art?
I would say the art (although it does depend on how you define science)! I believe creating/drawing/making marks a very natural behavior and something that I have done since before I can remember. Being creative is in my blood. My skills background is in art, but my main interests are in science and nature.
Which sciences relate to your art practice?
The natural sciences, especially biology and Earth science, are a major influence. My work is inspired particularly by the smaller things in nature which can go unnoticed or be disregarded by others. Looking closely at something to study and try to understand a subject fills me with intrigue and appreciation for the world around me. I can get just as excited about weevil snouts as I do about rock formations. Everything is a wonder.
"My work is inspired particularly by the smaller things in nature which can go unnoticed or be disregarded by others."

Rose Sanderson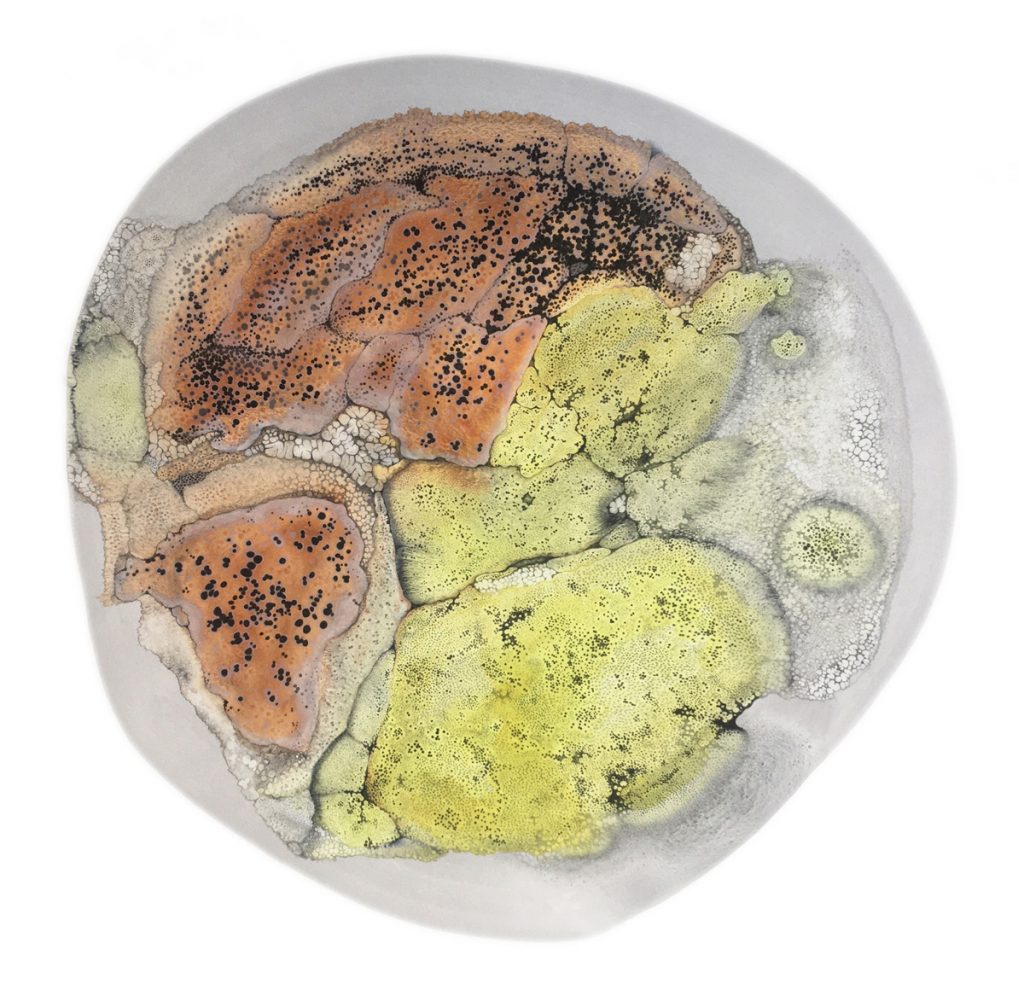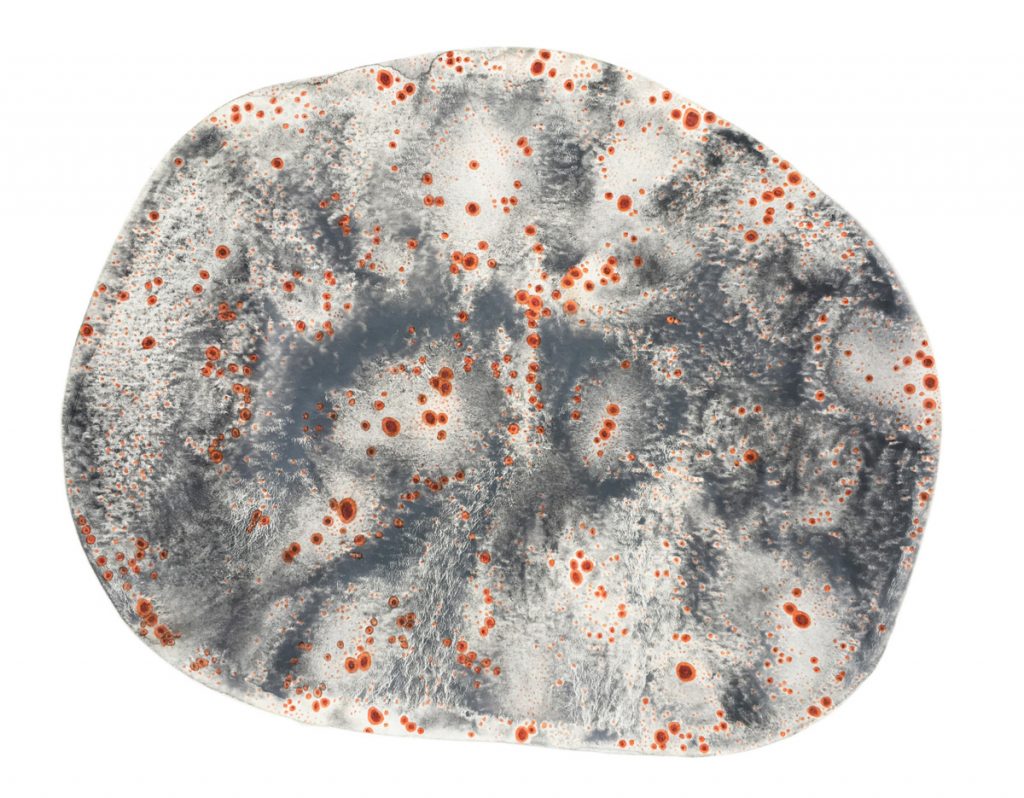 What materials do you use to create your artworks?
My medium is predominantly painting and drawing: acrylic, inks, colouring pencils, graphite. However, I do like to mix things up a bit experimenting with different materials and media, both 2D and 3D, to best explore the subject matter.
Artwork/Exhibition you are most proud of:
I'm really enjoying my new work (lichen based). It's a whole new process for me, not thinking too much about the end result and letting the images form more organically as they do in nature. Generally, I like to think I live for the present, so I'm most proud of what I'm working on at the time, developing ideas and moving forward rather than looking back. That said, getting my Bird Head paintings in London's Natural History Museum was a pretty momentous occasion for me and one I am very proud of.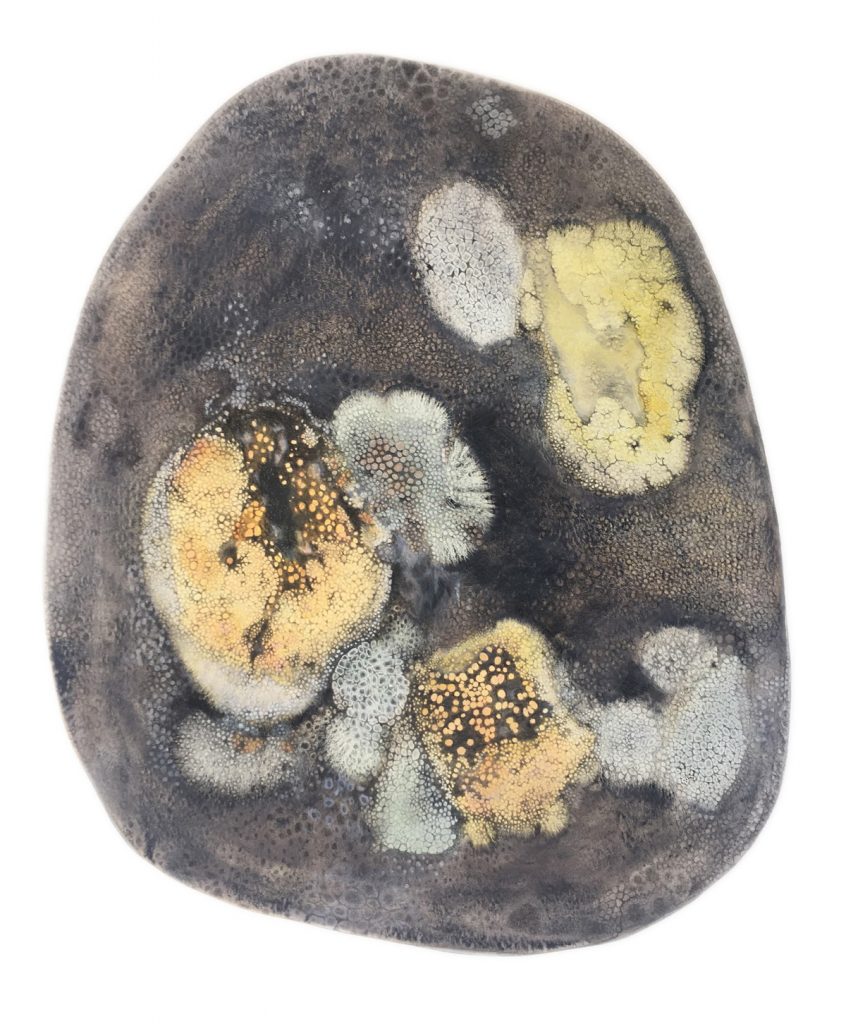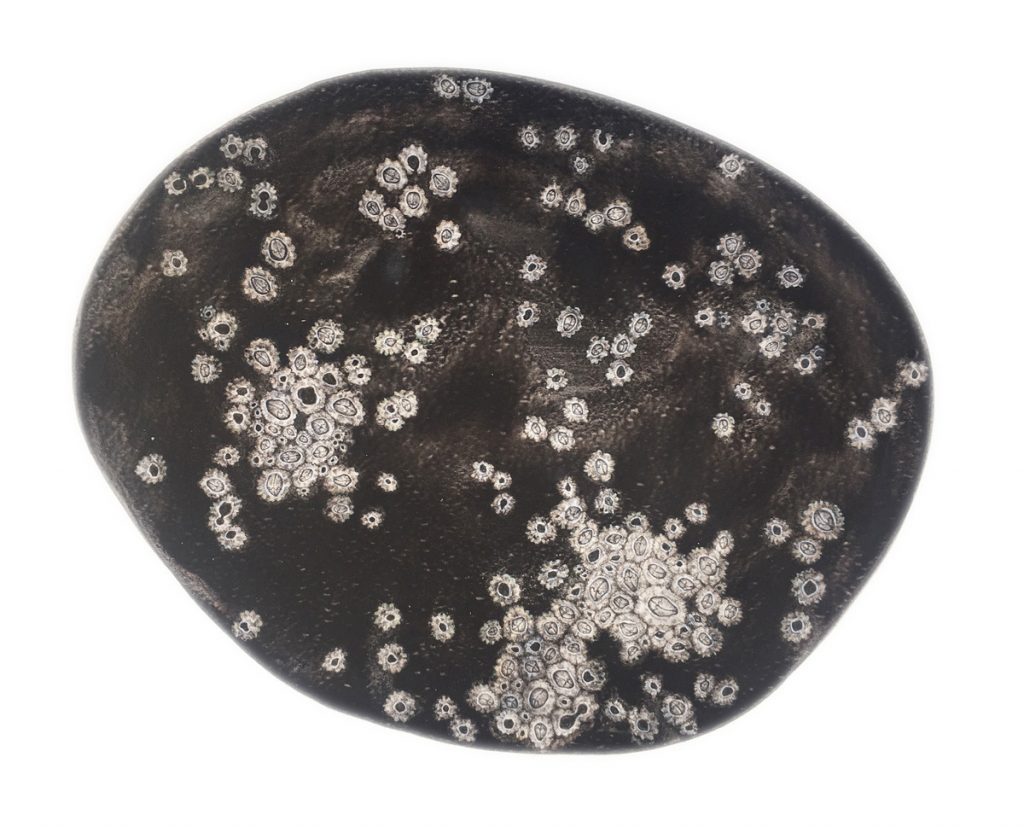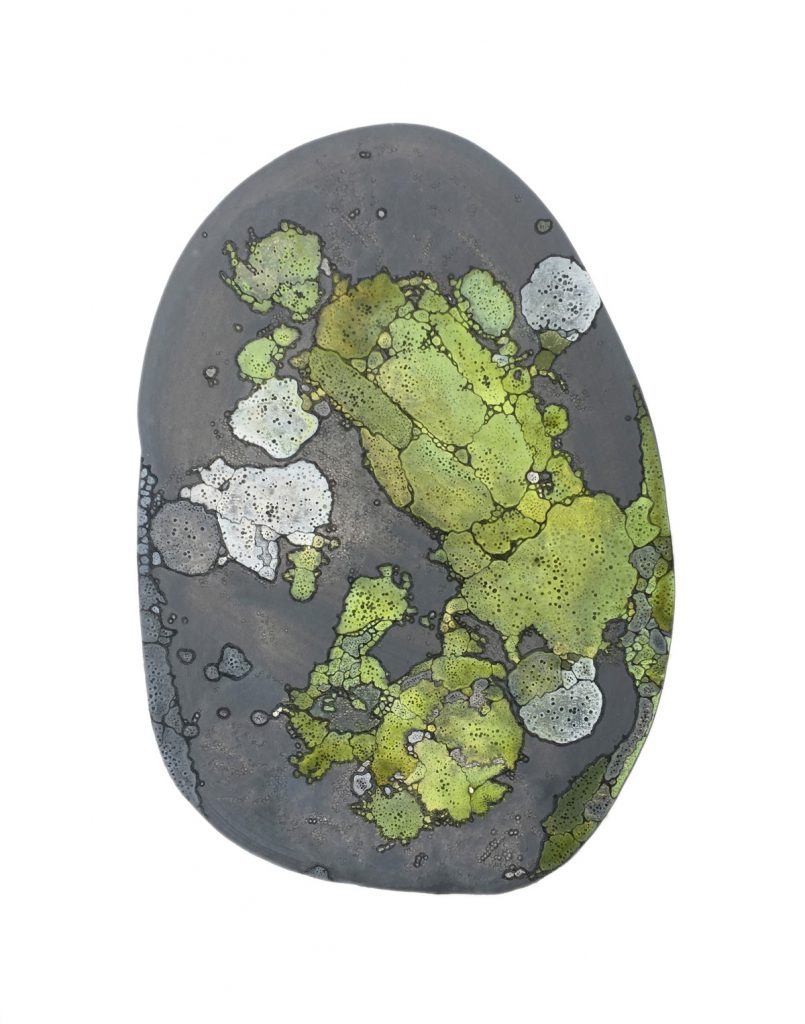 Which scientists and/or artists inspire and/or have influenced you?
I always find that such a hard question to answer; there are so many, and for me, they change all the time. Because my interests are so varied, so too are my influences. People with passion and that are true to themselves inspire me, who carry on creating in their own way (art, thoughts, ideas) no matter what life throws at them.
Is there anything else you want to tell us?
I believe that art and science go hand in hand, and the world would be a better place if we all worked together! I'm always keen on exploring new projects and looking more and more at creating work with a sense of purpose. I enjoy expanding my knowledge and developing my skills, particularly art-science based, and even more particularly marine based. If any other artists or scientists have an interesting project idea or plan for a potential collaboration, I'd definitely be keen to bang heads together and explore further.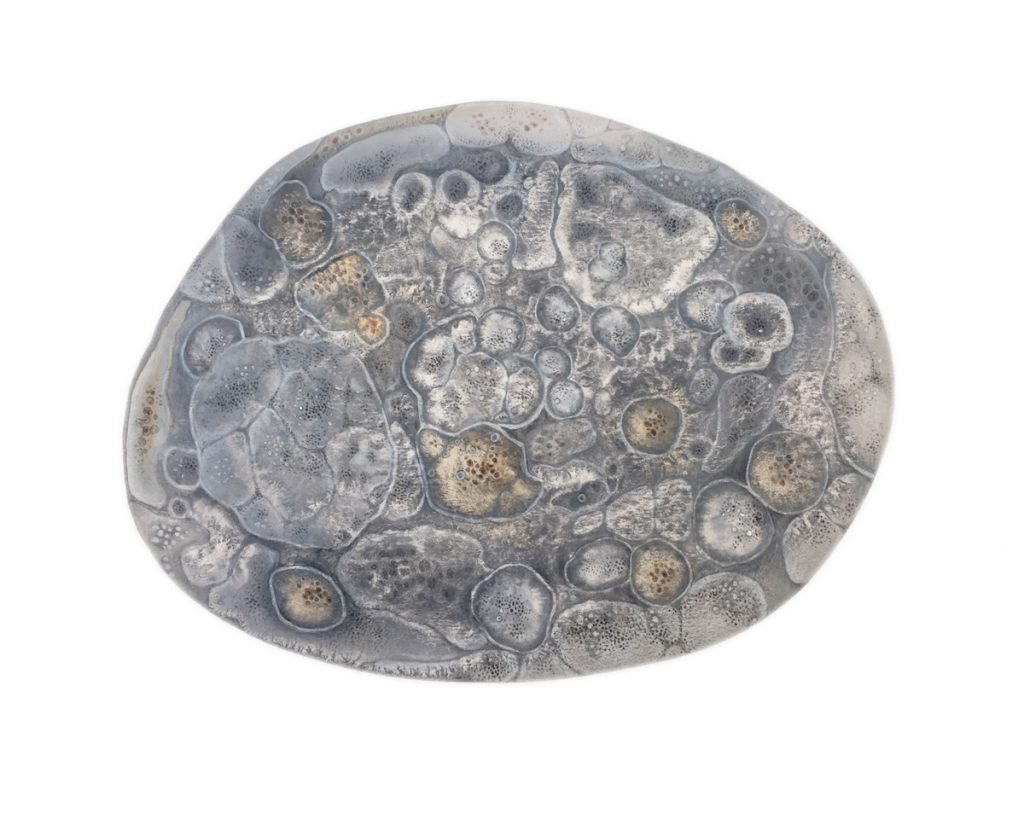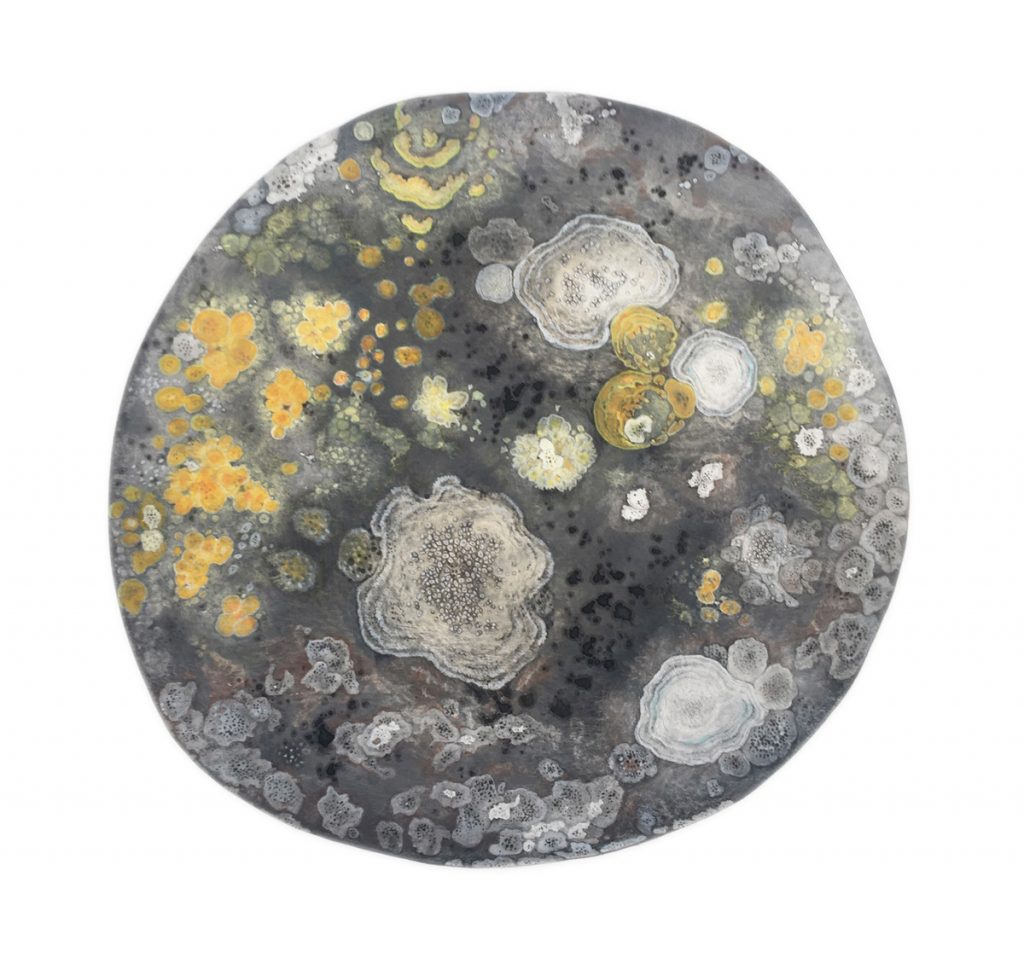 For more by Rose Sanderson, visit her website or Instagram.