Name: Vesna Jovanovic
Which came first in your life, the science or the art?
From a formal academic perspective, art came first. I majored in fine arts in college; three of my four degrees are in art. Somewhere along the way I also became interested in chemistry and picked it up as a minor, which later turned into a major and another college degree. I worked in a lab for a couple of years to pay for art school. These days, people who visit my studio say that my practice is reminiscent of laboratory work. I research my subjects, run visual experiments, and keep detailed notes. But I think that's just how I work regardless of my background.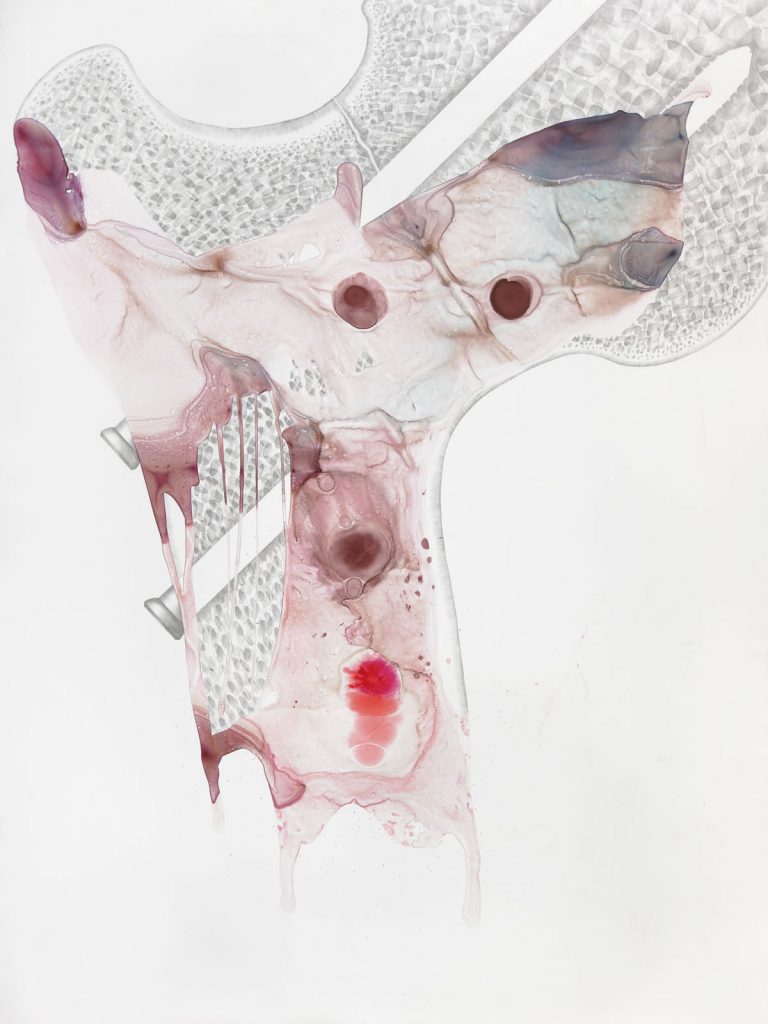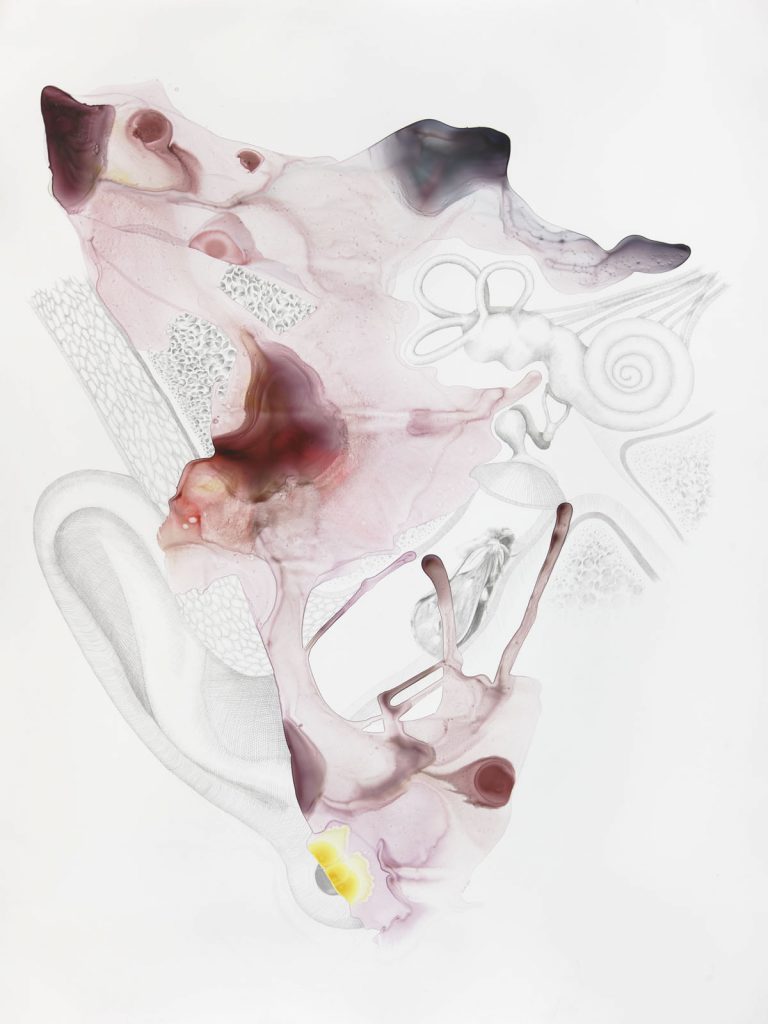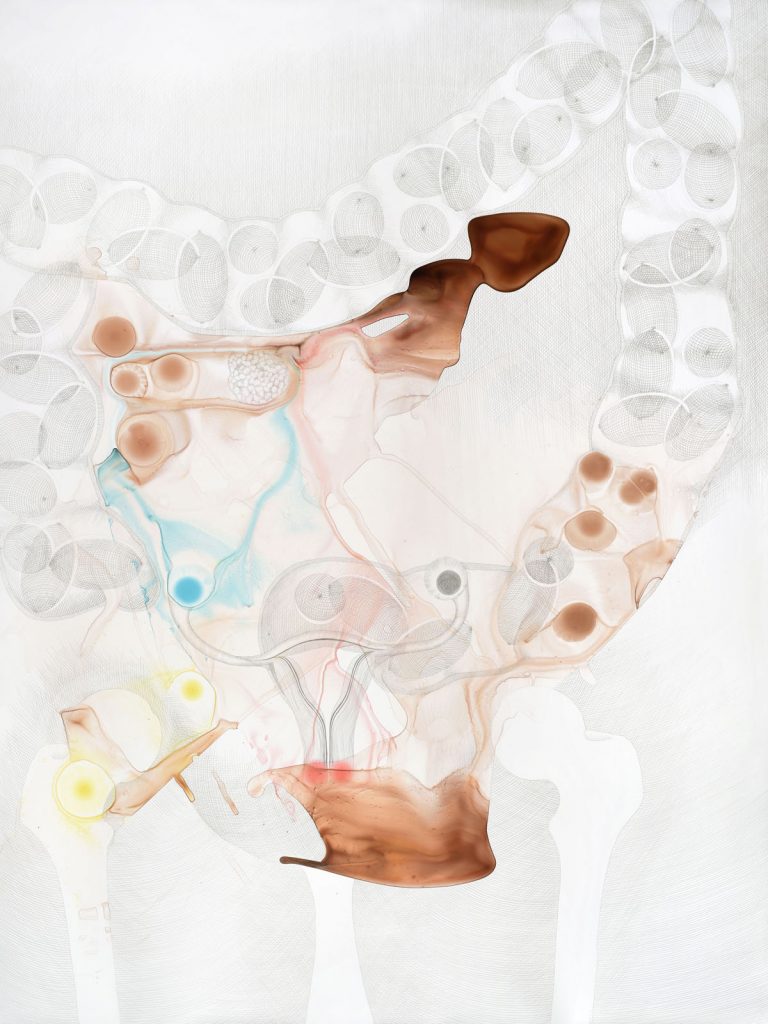 Which sciences relate to your art practice?
My work deals with the human body; there are strong affinities to medicine and anthropology. In the early stages of my primary practice, my work focused mostly on anatomy and physiology. My drawings and paintings had more obvious elements of medical illustration. As I developed a direction, the ideas turned toward an investigation of how we characterize bodies. I like to look at the body as something other than a container or a machine. I've been looking at variability, kinship, empathy, desire, and lived experience in general—embodied experiences that are impossible to quantify and measure. My work is an endeavor to reconcile discrete ideas like physiology and genetic information with less discrete things: interspecific relationships, the fluidity of the body, the inability to truly convey one's own subjective knowledge.
"I like to look at the body as something other than a container or a machine."

Vesna Jovanovic
What materials do you use to create your artworks?
Despite my formal training in ceramics and photography, I am currently focused mostly on works on paper: drawing and painting. One of my favorite combinations is spilled ink alongside painted gouache. The two materials have such distinctive qualities: one is chaotic, transparent, unpredictable, while the other is controlled and opaque. When placed next to each other, they create a tension that reflects some of the ideas I am working through—the tension between what is and isn't measurable. I like referencing visual traditions that have described bodies for centuries through various kinds of diagrams and images. This is part of the reason why I work on paper. Also, there is something about paper that is very visceral.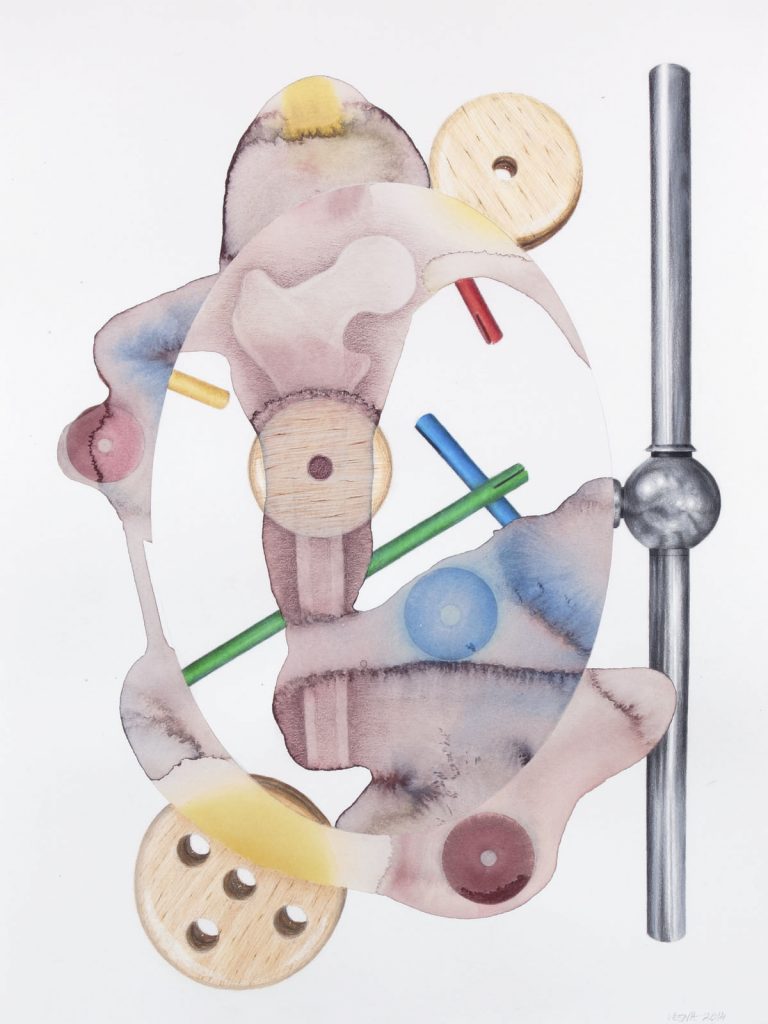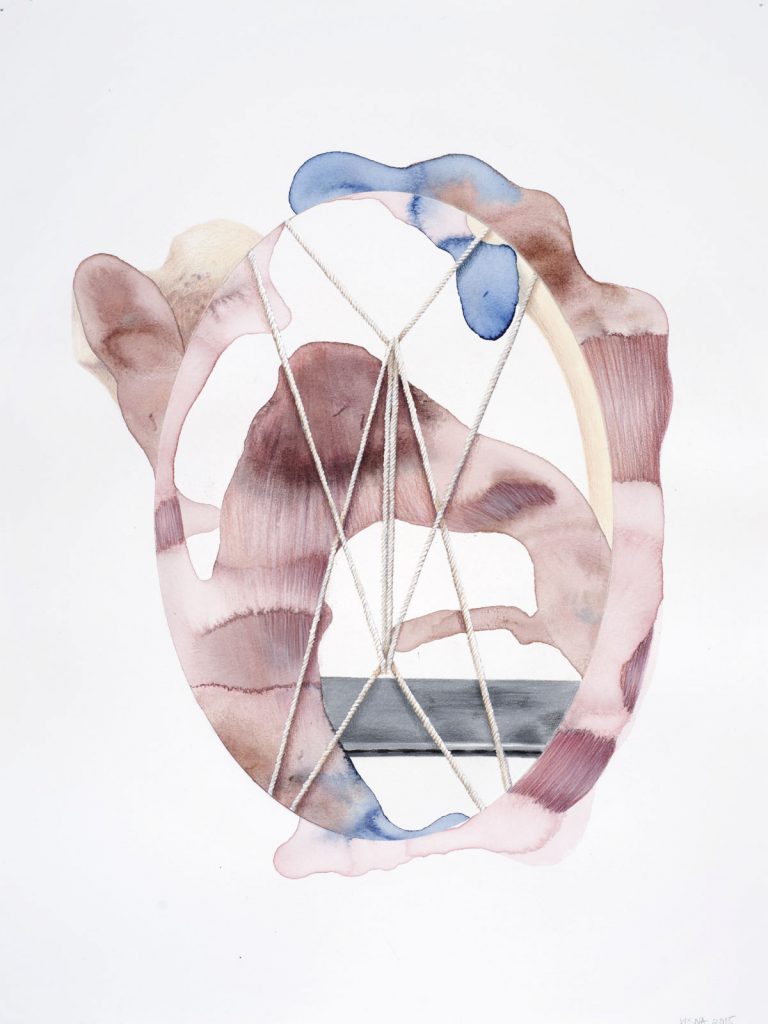 Artwork/Exhibition you are most proud of:
One of the most fulfilling exhibitions was my solo show at the International Museum of Surgical Science in Chicago in 2016, partly because it represented a culmination of two years of thinking through the museum collection. I was in residence at the museum from 2013-2015, and it was there that I developed the ideas and aesthetics that are still with me today. The show was titled The Oval Portrait: 16 Case Studies of the Grattan Osteoclast.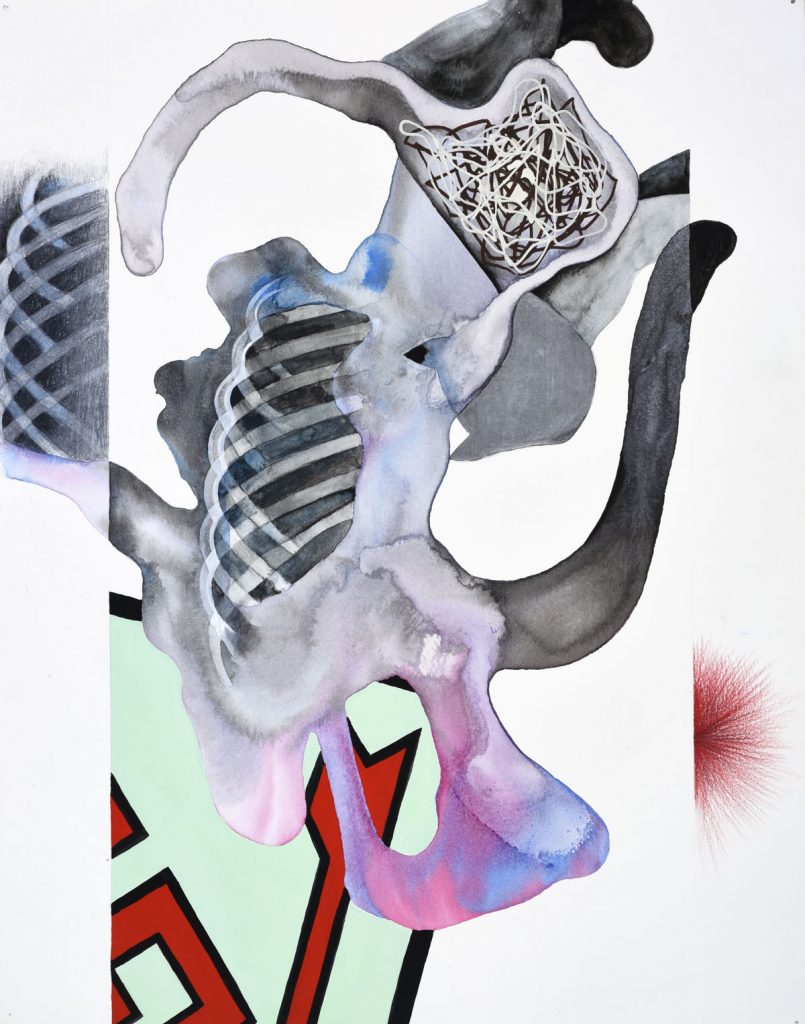 Which scientists and/or artists inspire and/or have influenced you?
Many of my teachers, colleagues, and friends have influenced me. The roots of my current work can be traced back to a class I took with Barbara Rossi at the School of the Art Institute of Chicago around 2002 or 2003. The course, "Form Invention," had an assignment in which we were to create a Rorschach-like inkblot and then draw the images we see by superimposing them directly on top of the ink. Later, in graduate school, another highly influential teacher was Ann Hamilton. She placed a lot of importance on creating an embodied experience, a concept which was enigmatic to me at the time but resonates with the work I am doing today. Lately, I have been very interested in Anna Tsing and Donna Haraway. I love their ideas regarding emergent relationships, and the impossibility of truly separating creatures into discrete species, pure identities.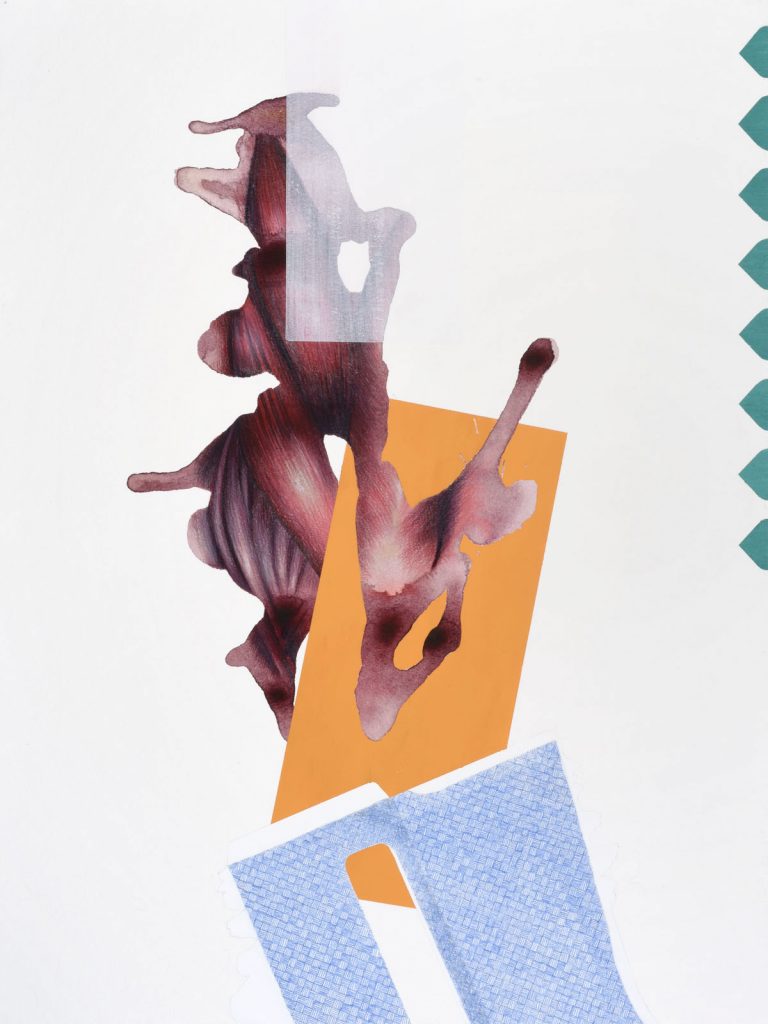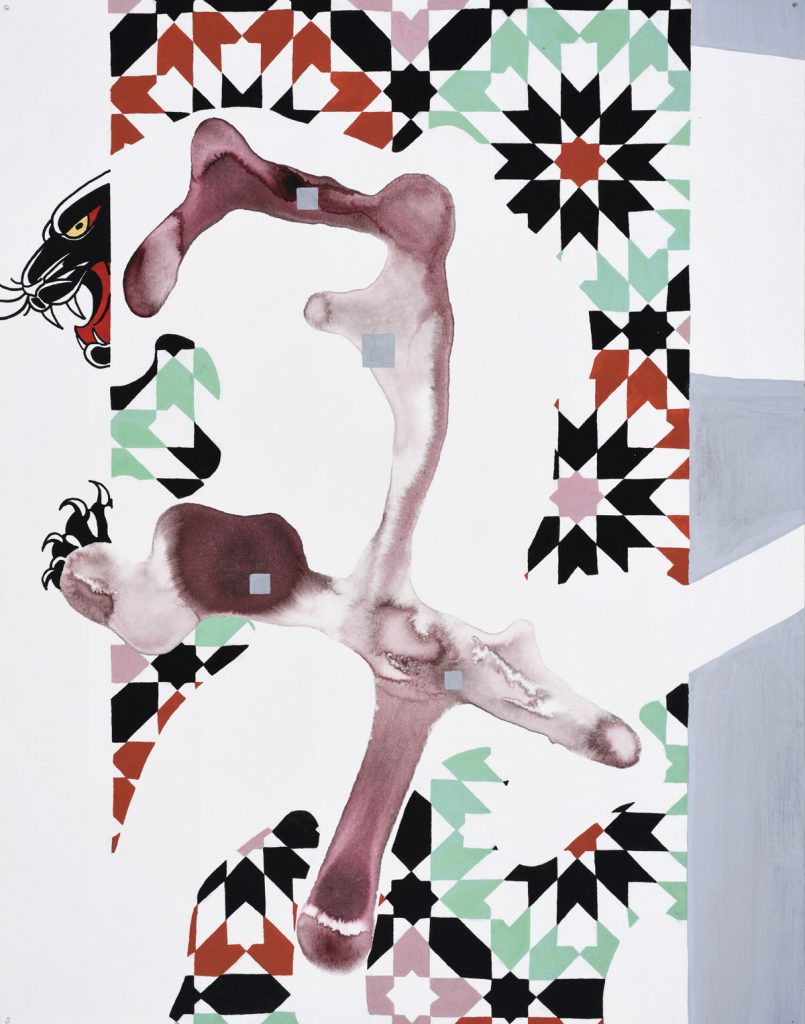 Is there anything else you want to tell us?
I occasionally write blog entries about my studio practice. I also send out a monthly newsletter via email. You can subscribe on my website.
Find out more at Vesna Jovanovic's website.