Name: Andrew Carnie
Which came first in your life, the science or the art?
Well, it is slightly difficult to say, but I started drawing and copying images from Brooke Bond & PG Tips tea cards when I was very young. My mother, Sheila, was a botanist, and my father, John, was originally a geologist and geographer in training [who worked] in education. As a consequence, I spent a lot of time exploring the countryside and the environment… I was outside a lot, and the interest in science followed. I loved science diagrams. I think the transparent images of the body in the Encyclopaedia Britannica were particularly important.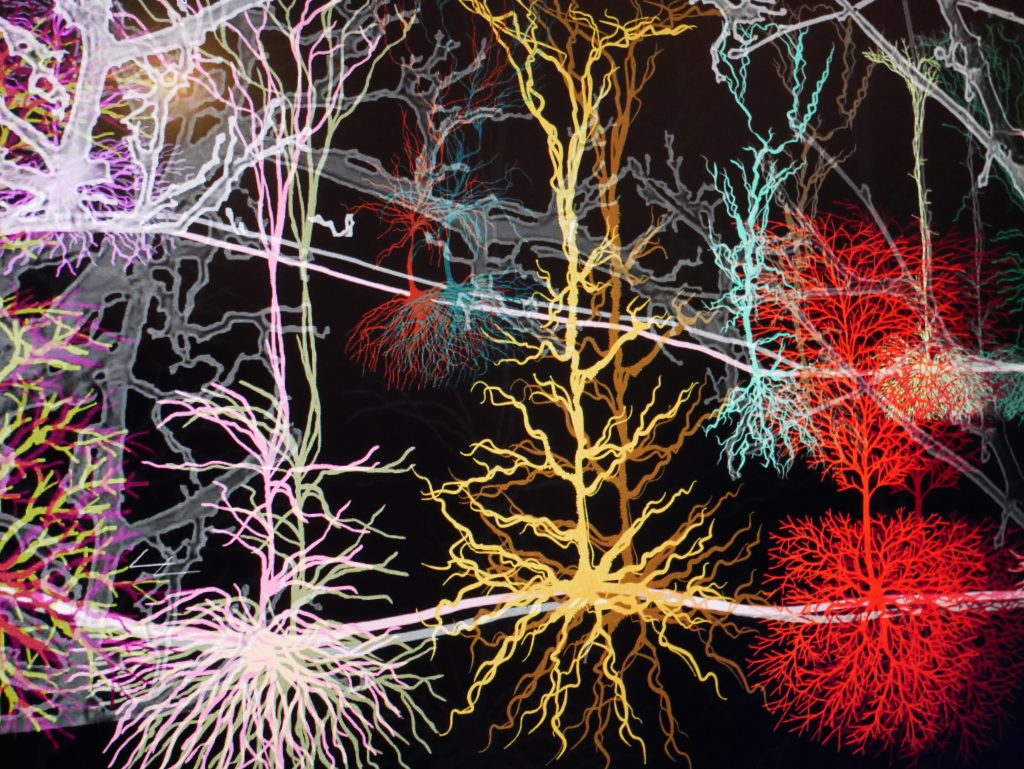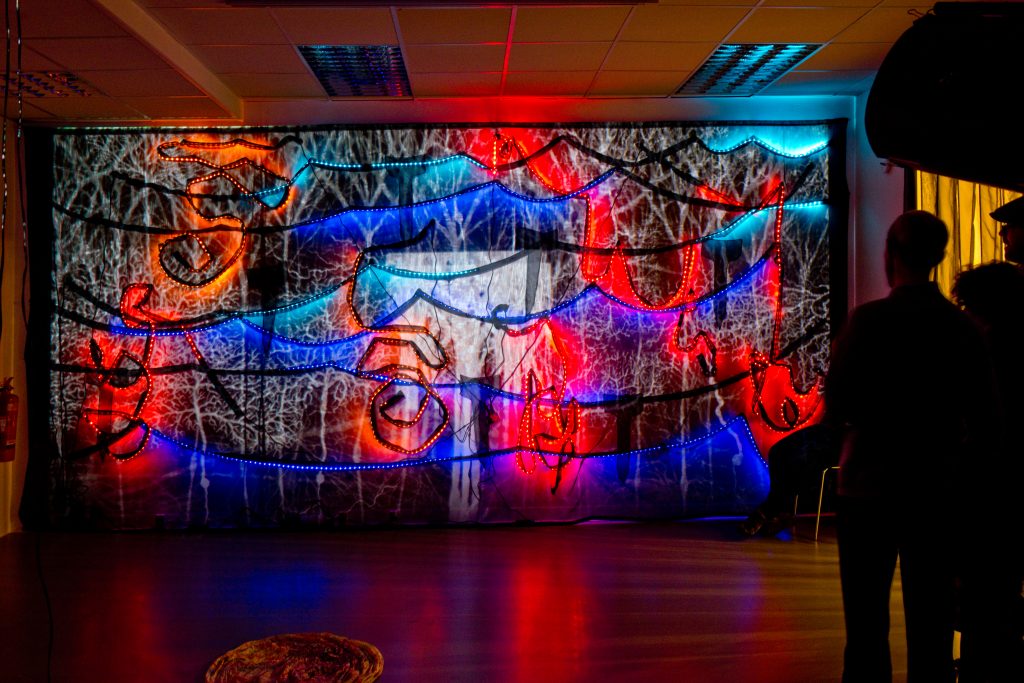 Which sciences relate to your art practice?
The biological sciences have been the most important to me, but I am interested in all the sciences. I started science-art-based work around 1998. I have made work mainly from the neurosciences and, since 2000, worked at different stages with Dr. Richard Wingate of the Developmental Neurology Department at New Hunt House, Kings College London. He is now head of Anatomy there. I have worked on different science-based projects since then, the longest having been a heart transplant project based at Toronto General Hospital, Toronto, Canada, with the PITH (Process of Incorporating the Transplanted Heart) team, [which I started working on in] 2008. It has now morphed into a project about donor families, the GOLA project, Gift of Life Anonymity.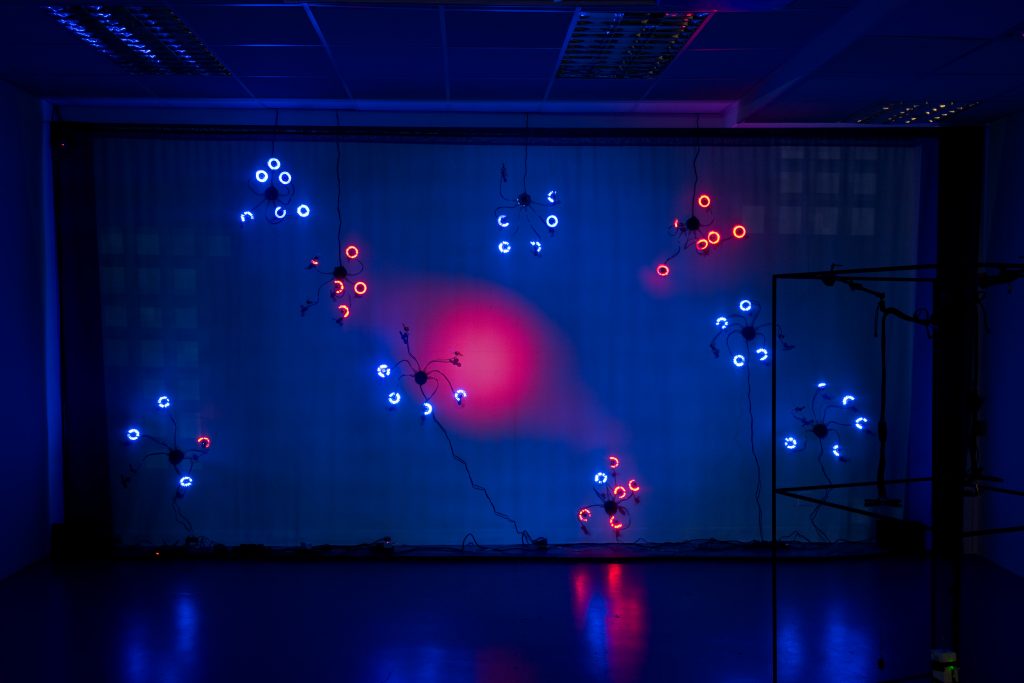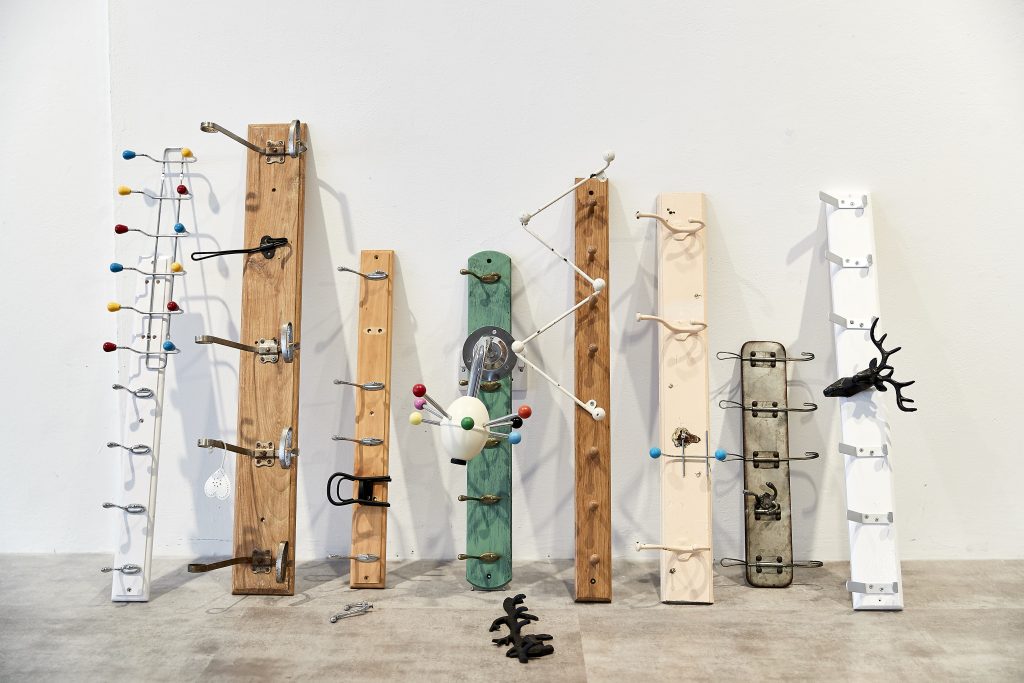 What materials do you use to create your artworks?
I will use anything and everything; of late I have been using a variety of sculptural materials, though I am known, I suppose, for large scale 35mm slide projections. So the work is often time-based in nature, involving slide projection using dissolve systems or video projection onto complex screen configurations. In a darkened space layered images appear and disappear on suspended screens, the developing display absorbs the viewer into an expanded sense of space and time through the slowly unfolding narratives that evolve before them.
The recent sculptural pieces involved the use of voile, motors, cut stencil card and light, but have also involved soap, coat hooks, and even chocolate.
Artwork/Exhibition you are most proud of:
I am proud of my early pre-art science painting: the work Magic Forest, based around neurology, which has toured widely. I really liked… The Brain Project,…a science art show [at the Daejeon Museum of Art, Daejeon, South Korea] that really let the art stand up for itself. I was pleased when Magic Forest was shown at Exit Art in New York, though the most amazing exhibition Magic Forest was in was Images of the Mind at the Dresden Hygiene-Museum, Dresden, Germany, which then toured to the Moravian Gallery in Brno, the Czech Republic. The design and the company of other artists in which my work was kept in these two shows was stunning: from works by Leonardo da Vinci to [Sigmund] Freud, [Ramón y] Cajal to Antony Gormley.
The recent works, A Winter Tree and Blue Matter on Optogenetics ([shown at the Hatton Gallery]), I also like a great deal, and Vane, [shown] in Newcastle and in the Winchester Gallery.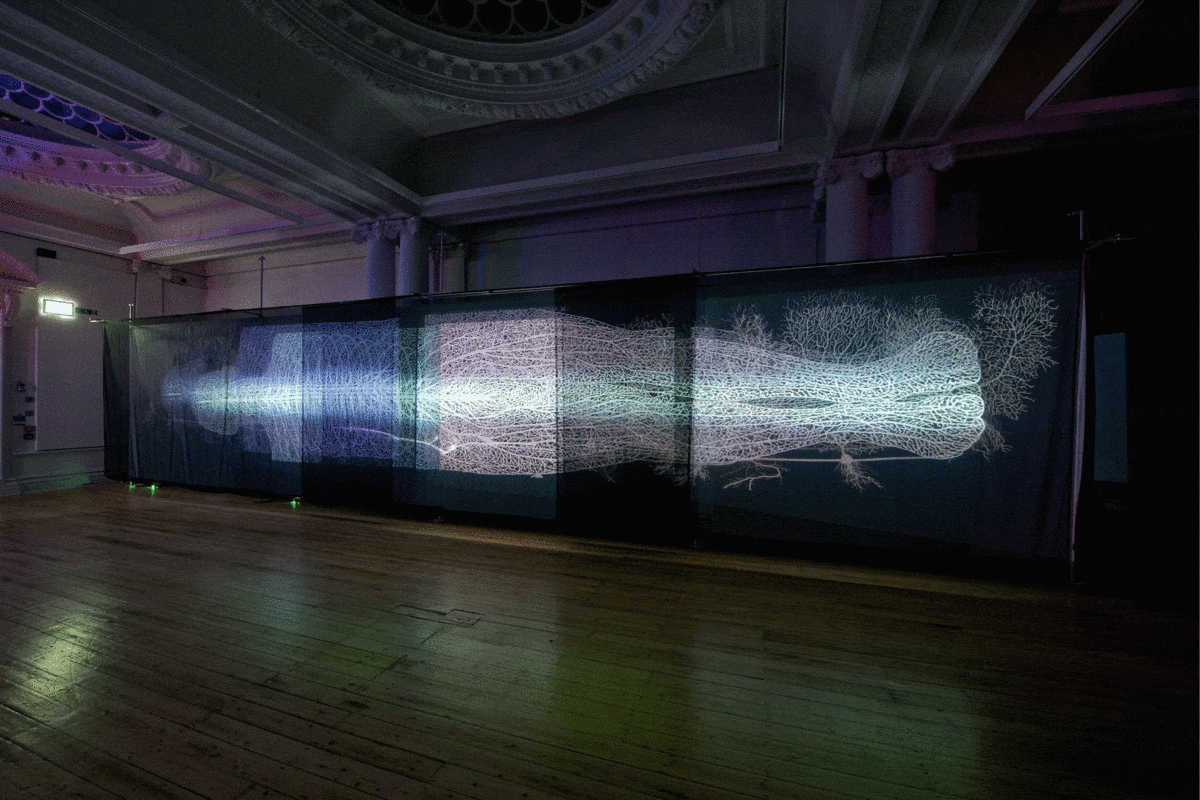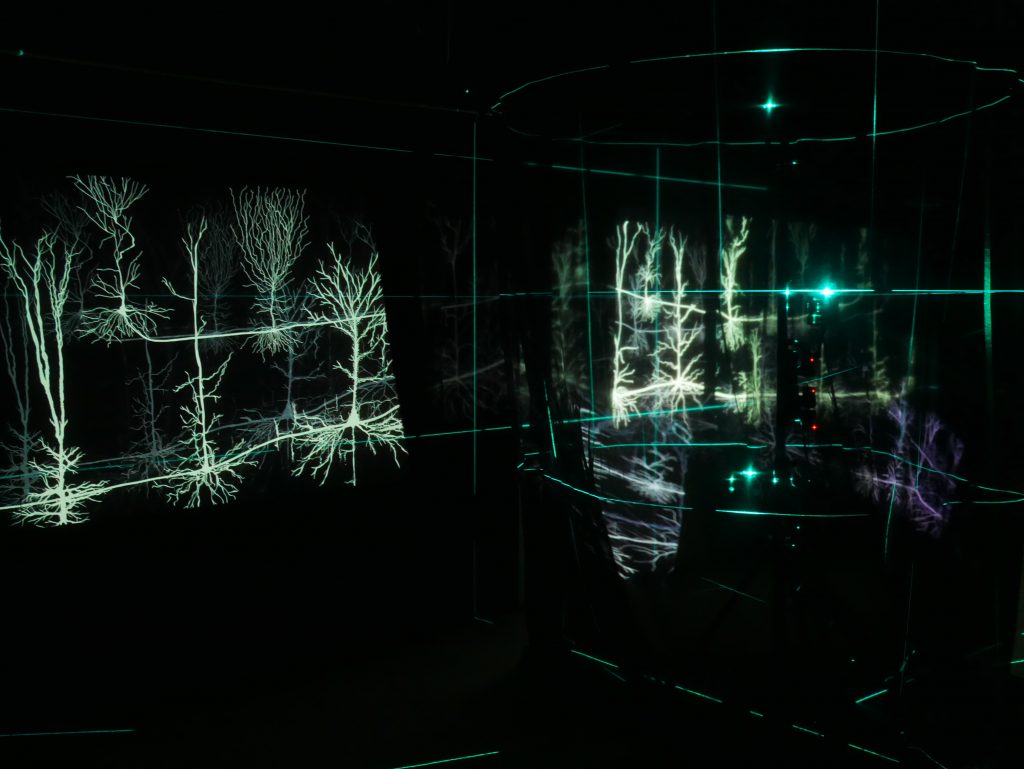 Which scientists and/or artists inspire and/or have influenced you?
I am influenced by the… scientists I am working with at any time. I am very interested in the ideas that stem from [their] discoveries.
Historically I have been very influenced by Joan Miró. I really like paintings but have moved a little away from that realm. I plan to get back to more painting soon, but I have been saying that for some time.
The drawings of the scientists [Camillo] Golgi and [Ramón y] Cajal have also been very significant and I love looking at their work. I have been lucky to have heard both [James] Watson and [Francis] Crick talk. In fact, Crick was invited into Goldsmiths College of Art while I was there to discuss his interest in art in the very early '80s. More recently I have heard Gero Miesenböck [present] on optogenetics in a talk in Oxford, interesting stuff.
Is there anything else you want to tell us?
Just to mention the current exhibition I am in: Illuminating the Self at the Hatton Gallery, Newcastle… The gallery is open to the public from 10 am to 5 pm, Monday to Saturday, from January 18 to May 9, 2020.
The Illuminating the Self exhibition is the culmination of a three-year collaboration [with] the Newcastle University-led CANDO research project. The project has been supported by Wellcome Trust Public Engagement funding.
At Newcastle University there is a long history of fruitful collaborations between artists and scientists. The exhibition shows the strong lines of connection between two fields often assumed to be polar opposites. Themes within the exhibition include the human perspective of living with epilepsy and the neurological processes happening within the brain. The work also explores ideas around optogenetics, the technology being used by the CANDO project to prevent seizures, and how external manipulation of the brain might alter our sense of self.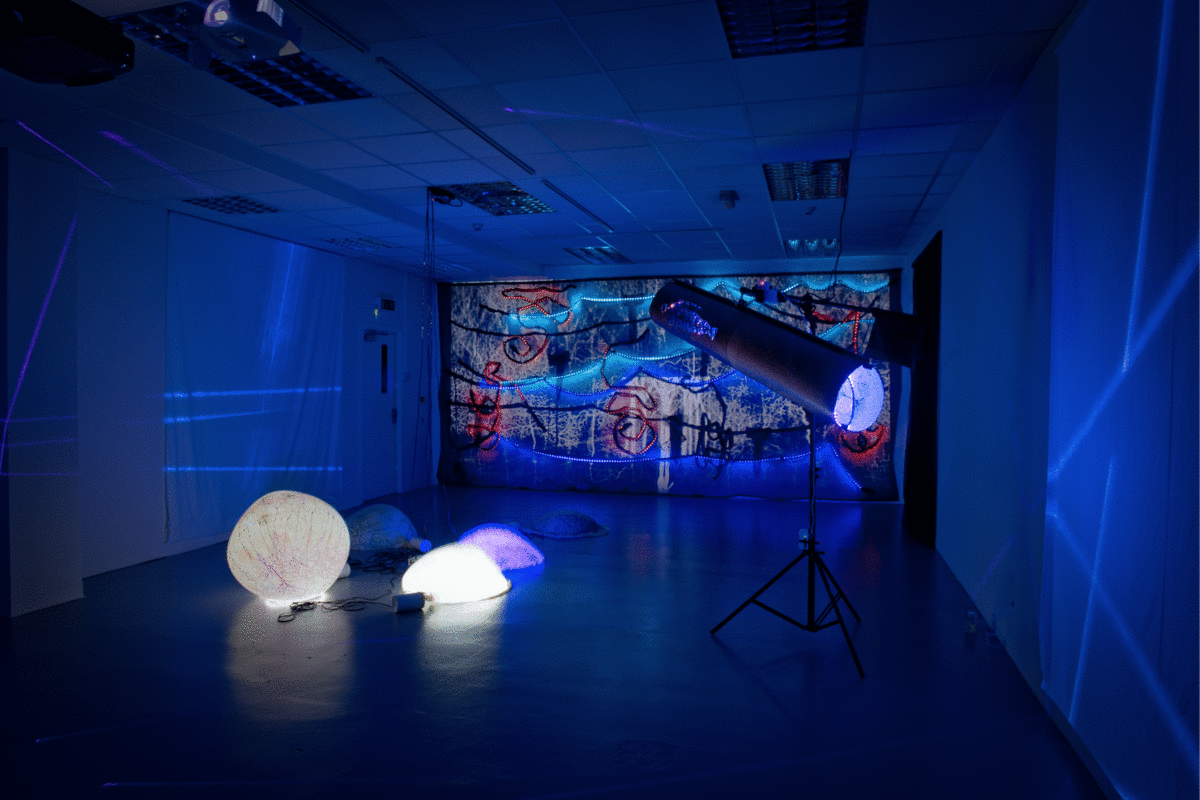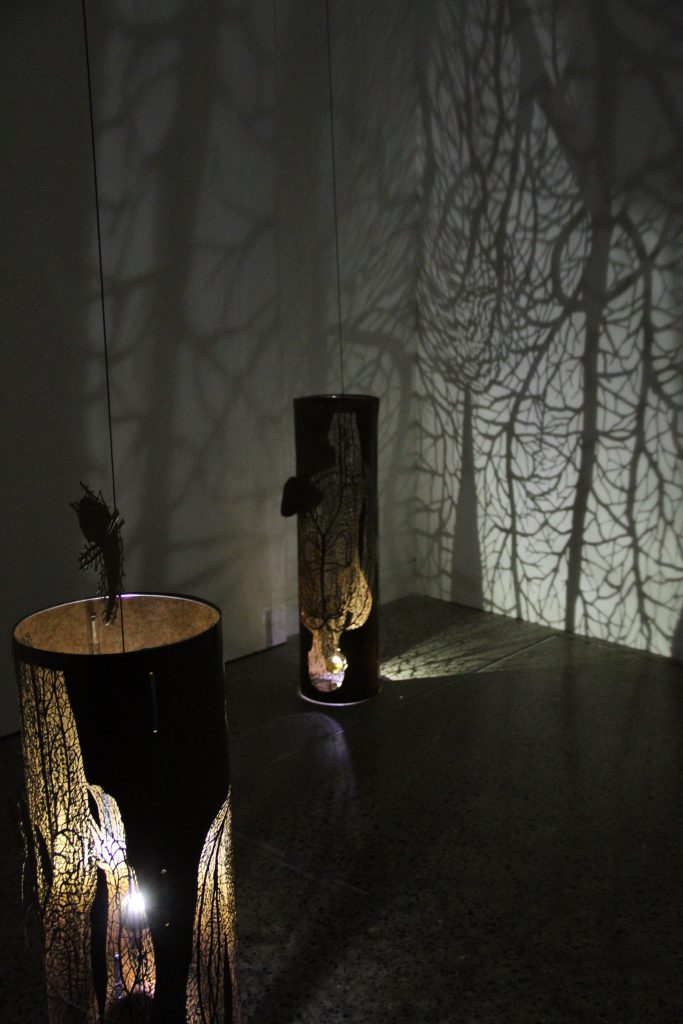 For more Andrew's work, check out The Heart Project and the Optogenetics Blog.