Name:  Tracey M Benson
Which came first in your life, the science or the art?
I have always had a strong love of nature, in particular the ocean and coastal environments. When I was a kid I spent many hours playing in the bush and creek near my house in suburban Brisbane. At eleven years old, I moved to Darwin and lived opposite Nightcliff Beach and loved to go there to explore, watch the tides and study rock pools. It is a place that is still very special to me.
Academically speaking I studied art, and with my creative practice came a strong connection to science and technology though my investigation of land and place. For the past decade I have also worked on a number of scientific programs and initiatives, mainly related to environmental research and sustainability behaviour change in a government context.
Because my work and interests are continually evolving I often struggle with the labels around how I identify myself as an artist and researcher as these worlds are strongly linked and related to each other.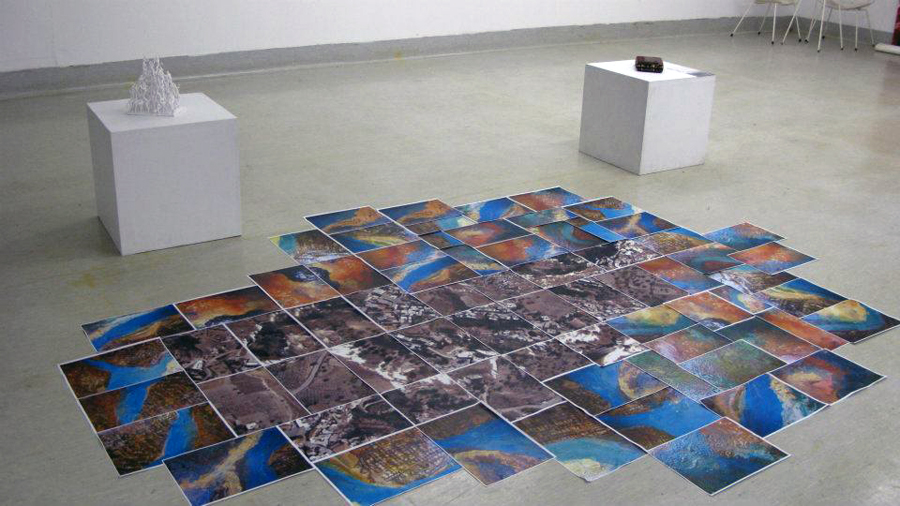 Which sciences relate to your art practice?
My view of the world is very holistic and in many ways I challenge the distinction between art and science as I believe that they are intrinsically connected.
For example, over the past decade I have worked closely with a number of Indigenous artists and communities so I am very committed to supporting the proliferation of a holistic view of 'country' and place. In short, I am about the interconnections between art, science and technology with a mindfulness of how these elements fit within a cosmology.
That said, I am particularly interested in a number of key areas as subject matter – environmental data, estuarine environments and mapping of land and water. I am also interested in science communication and the use of renewable energy in the creation of artworks.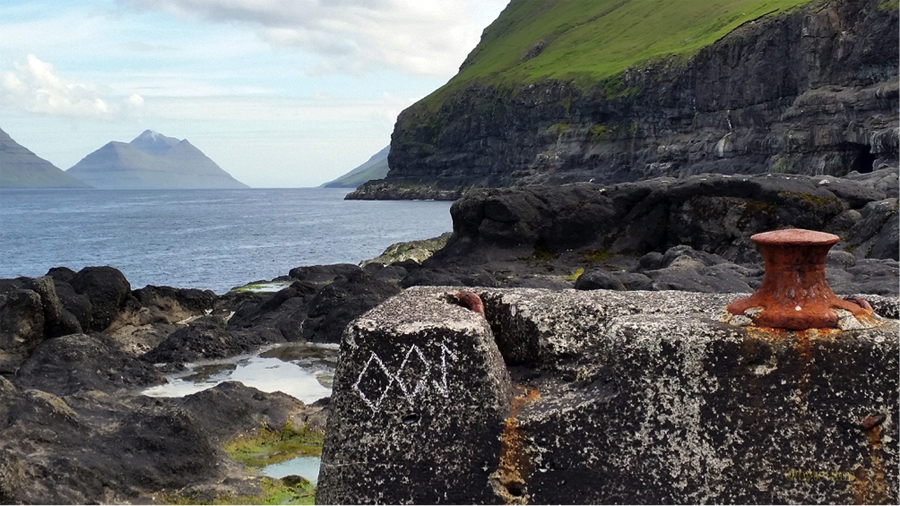 Chemistry also relates to my practice as I was initially trained in darkroom photography and printmaking. My early student work used a range of techniques including photographic etching and intaglio etching on copper and zinc. In addition, I have recently found out about a movement back to darkroom photography which uses natural ingredients to develop prints, and this is an area I would like to explore.
This is an interesting question, as I do believe that there is a lot of science embedded in creative practice through the different artistic disciplines and materials/techniques employed by the artists.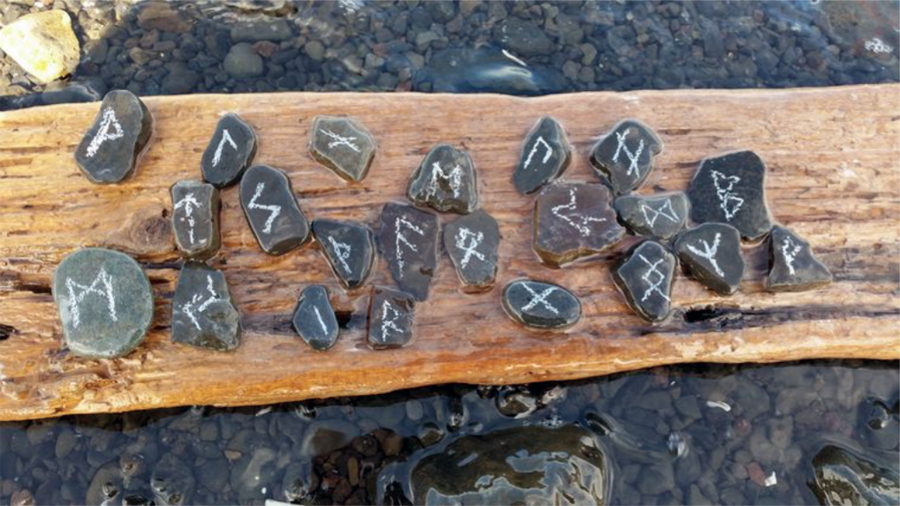 What materials do you use to create your artworks?
I tend to use a wide range of materials, often in response to the project scope and size, the subject and who I am collaborating with at the time. The materials I use range from photography, video, found objects, recycled materials, solar energy powered light installations, screen-based and augmented reality. I am also starting to play more with data as an element in my work, which is broadening my thinking about how it is interpreted and visualized in art. At times, my work has also been performative in nature, not just by me performing a part but also through engaging the audience as active participants as part of the work. As my work focuses on 'place' as a theme, quite often the work evolves as a response to the location so I tend to use materials that feed into that response.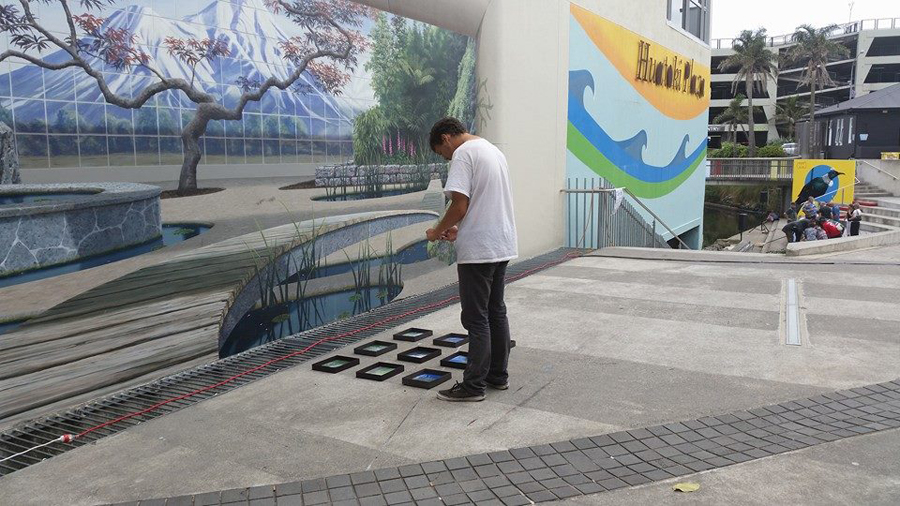 Artwork/Exhibition you are most proud of:
Last year, I developed a video installation titled "Aotearoa Wai: Words for Water". A number of other artists contributed audio to this work, which gave it a richly layered effect. I personally like this work because of the layering of sound, image and meaning that responds to a place that is very special to me – the Taranaki region of New Zealand. This work has been shown in New Zealand, Phoenix, San Francisco and Australia. I find this piece has a meditative quality to it, which gently invites the audience to take a moment to reflect and be immersed by the work.
Which scientists and/or artists inspire and/or have influenced you?
I first started reading David Suzuki in the 1980s and his knowledge about the environment and eco-systems was very influential in regards to building a world view of sustainability and conservation.
Rachel Carson was an inspirational voice and a visionary in many ways – her book Silent Spring really hit home about the impacts that humans have made on the environment. 
Miriam Rose Ungunmerr is an esteemed Elder from the Nauiyu (Daly River) community in the Northern Territory (NT) and the first Indigenous teacher to work in the NT. I was extremely privileged that she was my art teacher when I was in year ten in Darwin. Her discussion of Dadirri – the concept of deep listening, silent reflection and connection to place is very relevant to how I connect with the environment and what I seek to bring to my creative practice. 
Fiona Hall's scientific interrogation of nature, place and the human condition has also been an influence and an inspiration.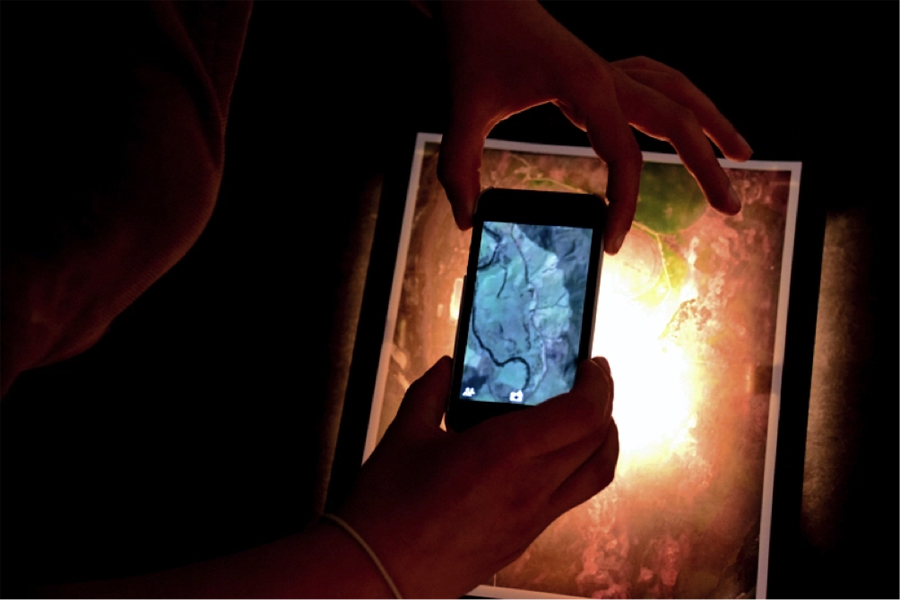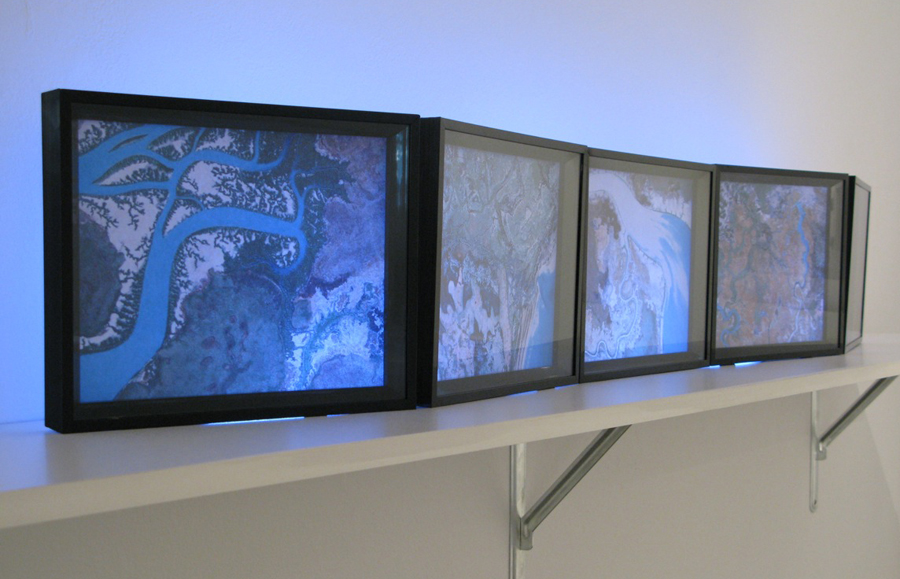 Is there anything else you want to tell us?
At the moment I am working with a number of artists and organizations to set up art/sci projects under the banner of TransArts Alliance. We are interested in the significance of transdisciplinarity in developing collaborative modes of thinking and expression which strengthen knowledge of country and Indigenous knowledge.
Artist Links: Twitter, Facebook, YouTube, Instagram, Pinterest.