Recycled yarn gains a new life in Vanessa Barragão's colourful creations. The Portuguese sciartist has built her entire career from the scraps cast aside by the mass textile industry. Using a crochet hook and materials she finds on the factory floor, she creates vibrant coral seascapes, each an intricate rendering of one of earth's most vulnerable ecosystems. In doing so, she hopes to raise awareness about the problematic nature of the textile industry and its disastrous impacts on coral reef environments.
But it isn't just the upcycled materials that make Barragão's work so unique. "I try to be as eco-friendly as possible in my production methods," she says, "using ancestral and handmade techniques—like latch hook, hand-tuft, embroidery, felt, and crochet—to create my artworks."
Here, Barragão shares more about her creative process and the incredibly delicate ecosystems that inspire her.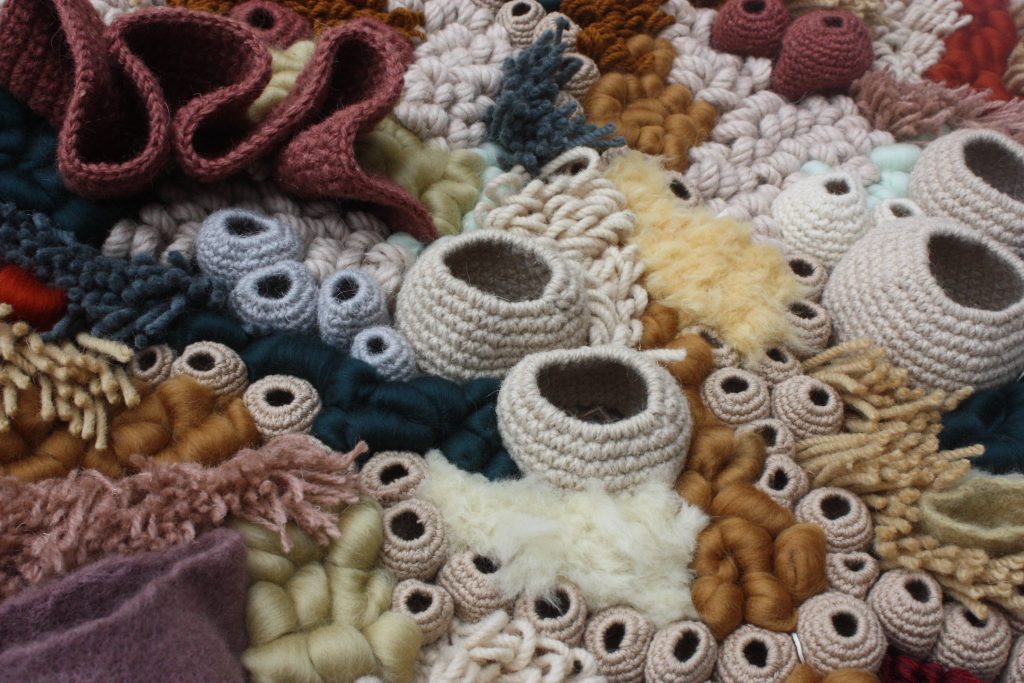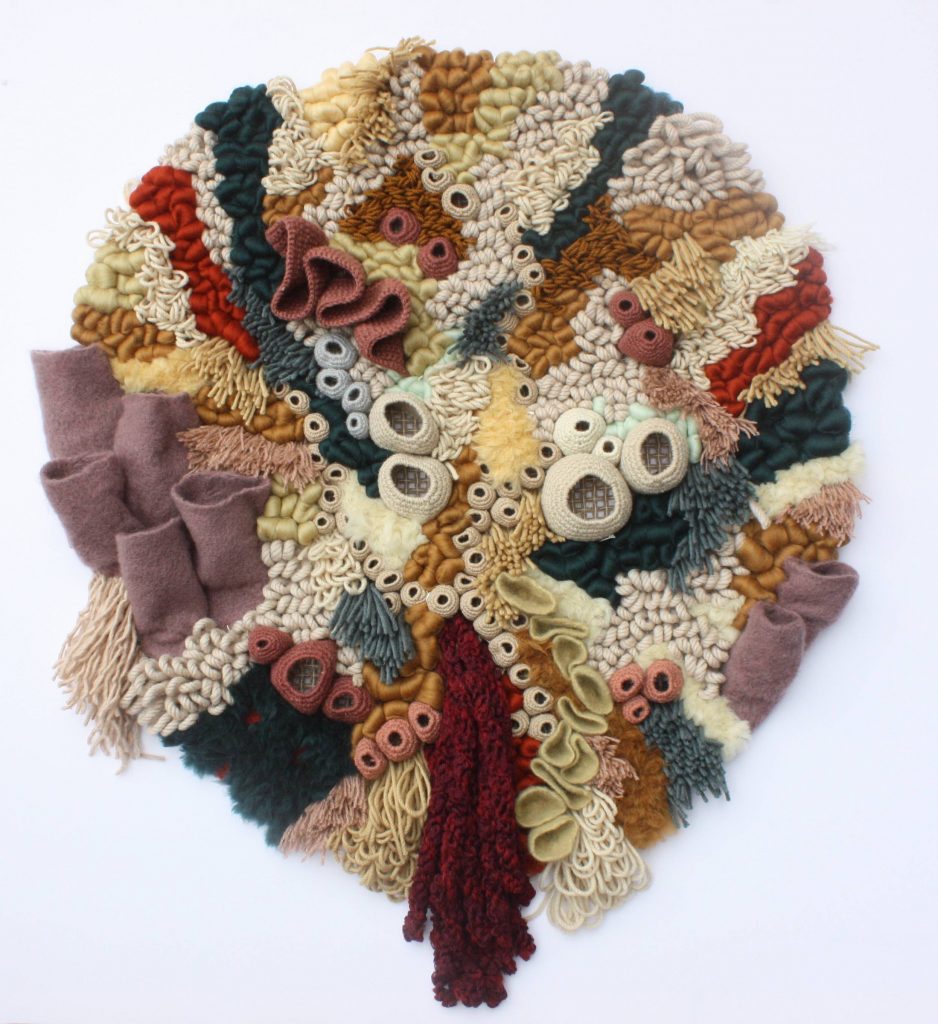 Which came first in your life, the science or the art?
The art. Since my childhood I always loved to draw and crochet.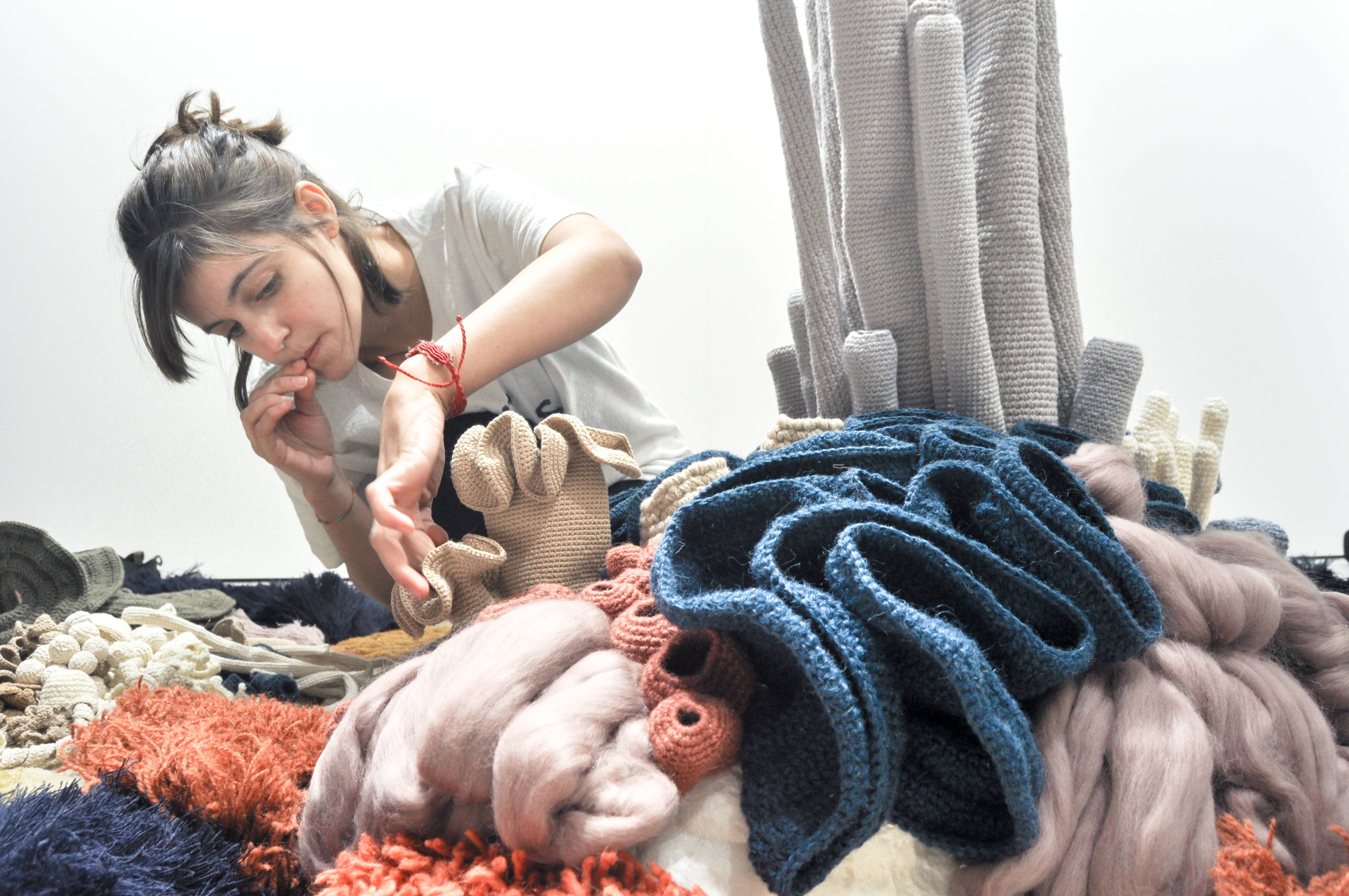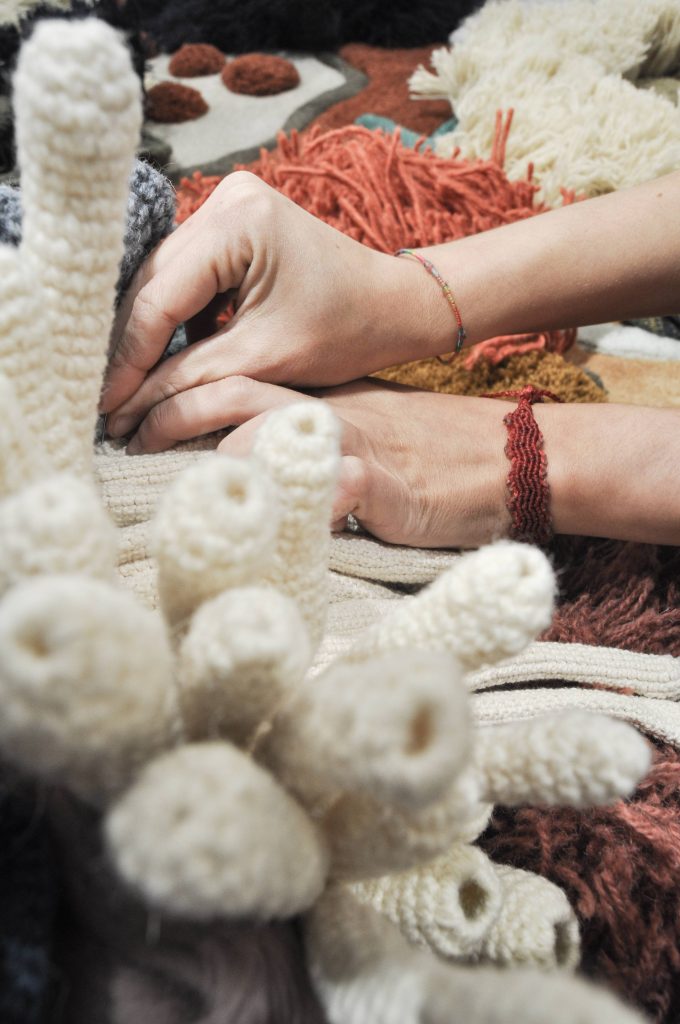 Which sciences relate to your art practice?
Biology and ecology.
What materials do you use to create your artworks?
I believe in using upcycling to attempt to fight global warming and improve our Earth's health. All the materials I use come from the dead stock of several local factories. I clean them, then recycle and reuse them in my projects to inspire people to create and live with conscience on a daily basis for a better planet.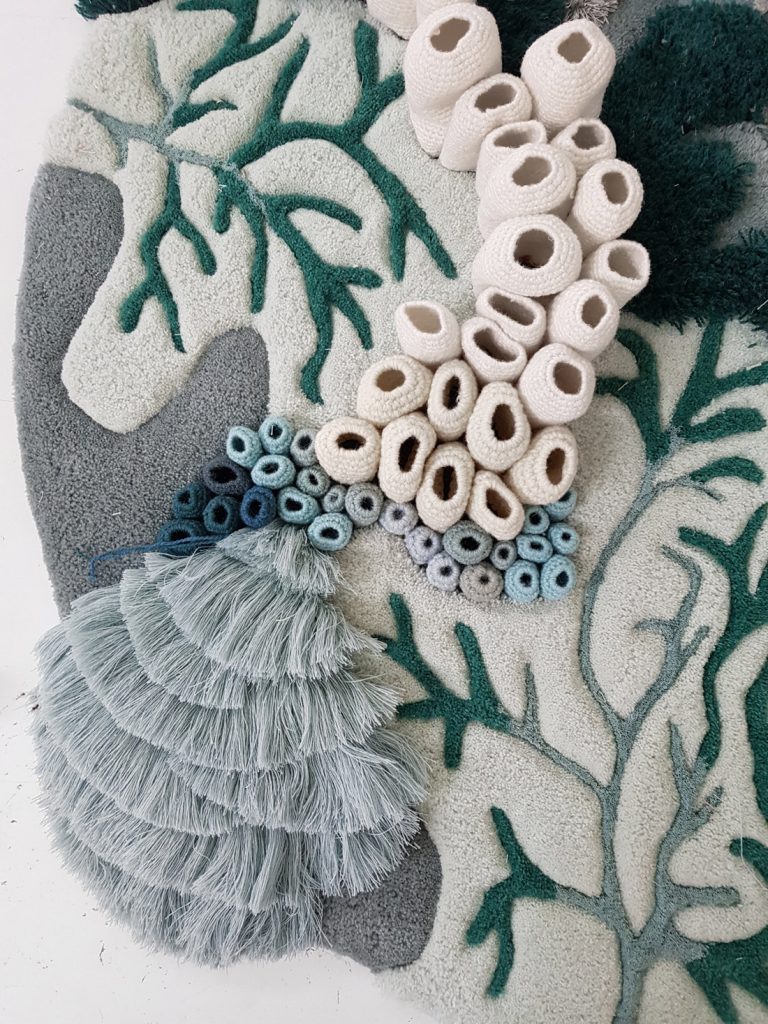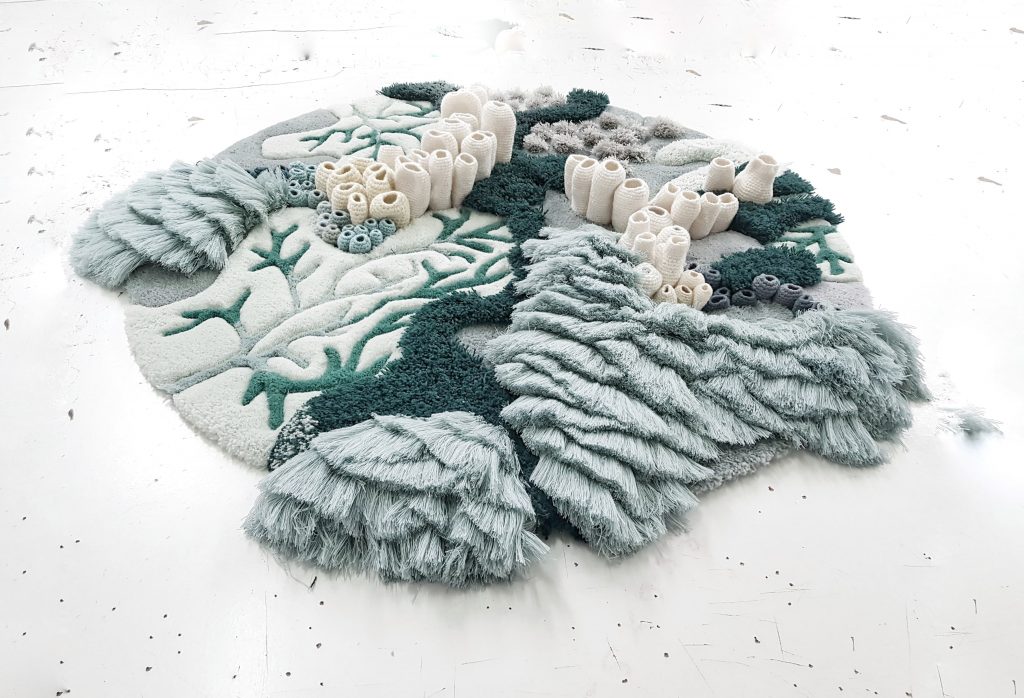 Artwork/Exhibition you are most proud of:
The Coral Garden tapestry. This was my last big work, which I presented at Domotex Hannover 2019.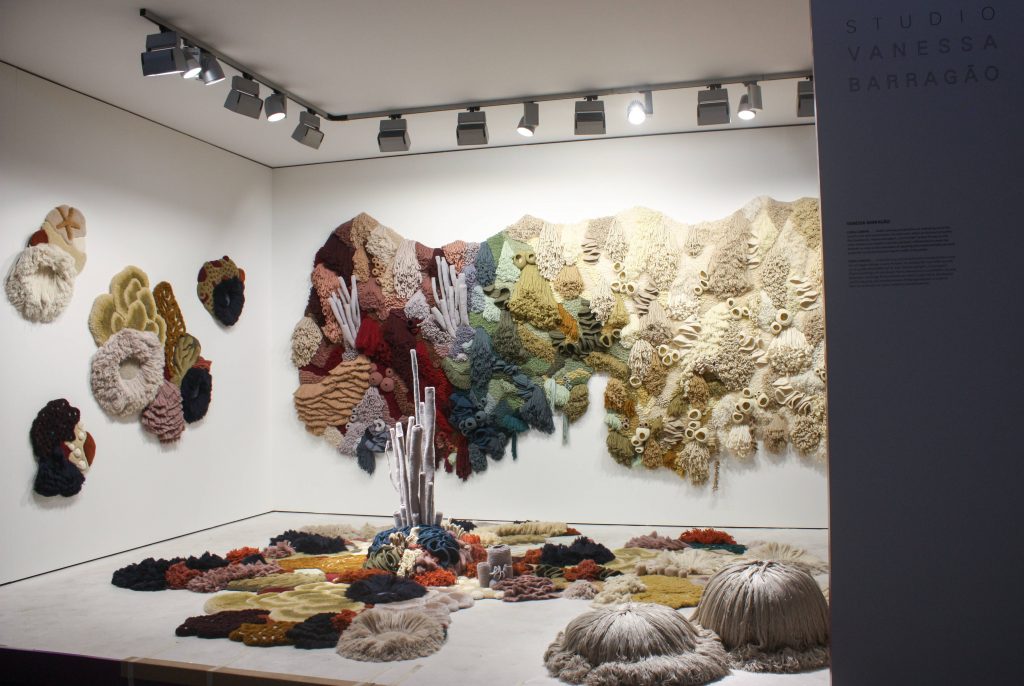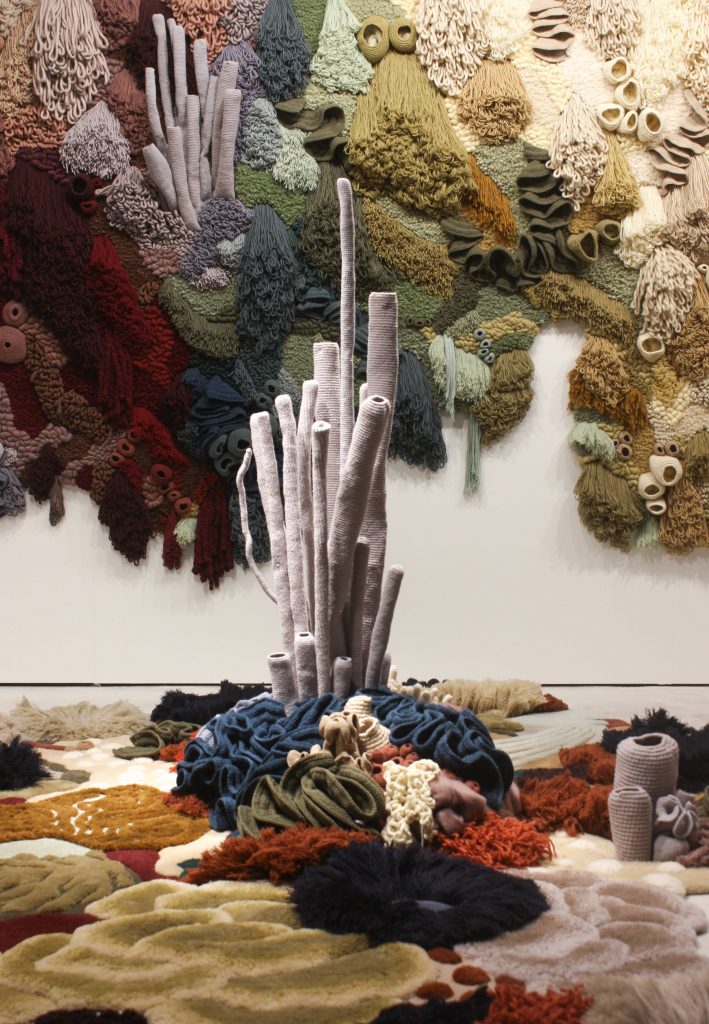 Which scientists and/or artists inspire and/or have influenced you?
Recently I went on a research trip to one of the few still fully preserved coral reefs sites in the world, Raja Ampat. Besides the abundant and diverse sea life living on the seabed, the way that everything flowed in such a harmonious, natural dynamic inspired me so much. Having the chance to contemplate this scenario was a milestone for me. It made me think that everybody should have the opportunity to do the same in order to comprehend the absolute need and importance of these ecosystems.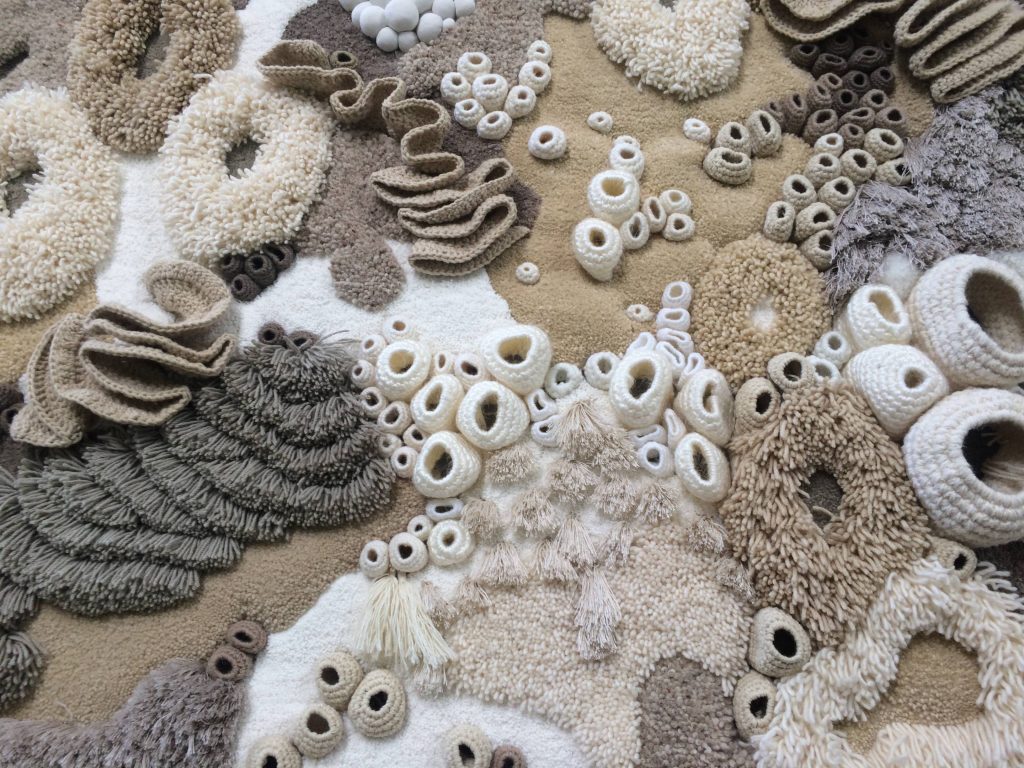 Is there anything else you want to tell us?
The mass textile industry is one of the most polluting in the world. All the machinery used requires tons of energy while producing a lot of waste. It is extremely harmful for our planet and it affects all of its different natural environments, particularly the ocean, which absorbs 90% of the pollution in our atmosphere. Global warming is erasing some of the most vital environments—coral reefs. These living and complex natural organisms are the heart of an immense habitat of marine species, which depend on one another to survive. Without this pilar, many types of sea life may become extinct, which will ultimately affect us and many other living species.
Find out more about Vanessa Barragão on her website, or follow her on Instagram at @vanessabarragao_work.