Fostering interdisciplinary collaborations is a key part of growing SciArt culture. While there are organizations that support artist-scientist partnerships, they cannot do it alone. Building the infrastructure for cross-disciplinary synergy needs to also take place within our educational institutions. As you can imagine, this is no easy task. But, that's not stopping the Montreal SciArt non-profit, Convergence – Perceptions of Neuroscience, from taking on the challenge.
In an effort to promote a bi-directional channel for sharing knowledge, and to make neuroscience research accessible to a general audience, Cristian Zaelzer (Founder & President/Scientific Director) and Bettina Forget (Vice-President/Fine Arts Director) co-created a unique SciArt and science communication course at Concordia University for Fine Arts and Neuroscience graduate students. With a combined expertise in neuroscience, art, education, and science communication, this powerful teaching duo provides students with an opportunity to push the boundaries of art and science, while learning new skills to communicate science.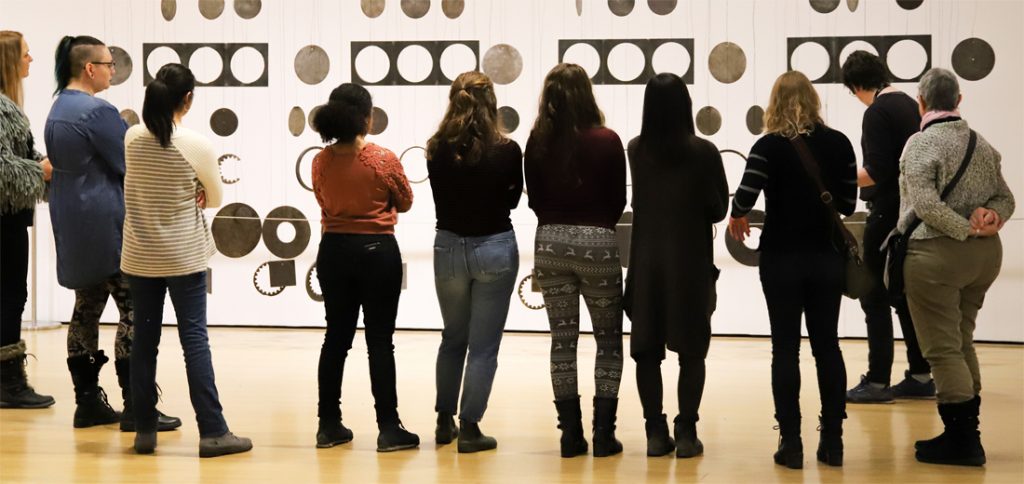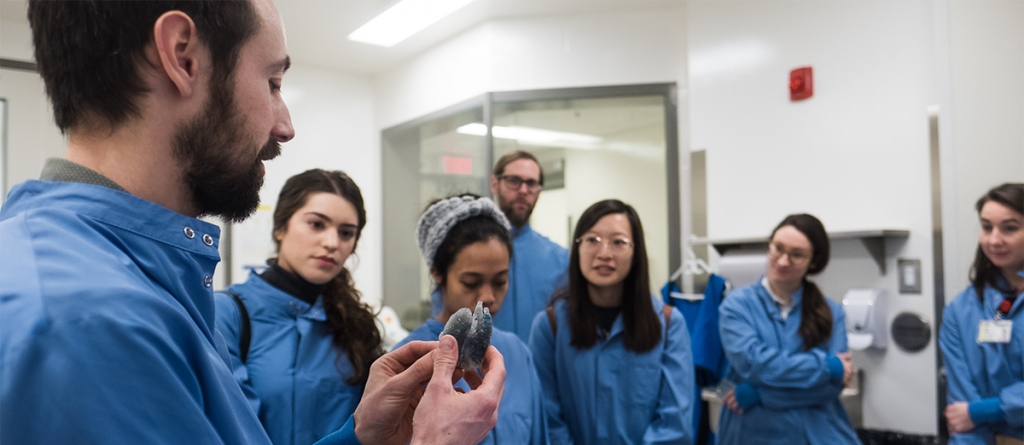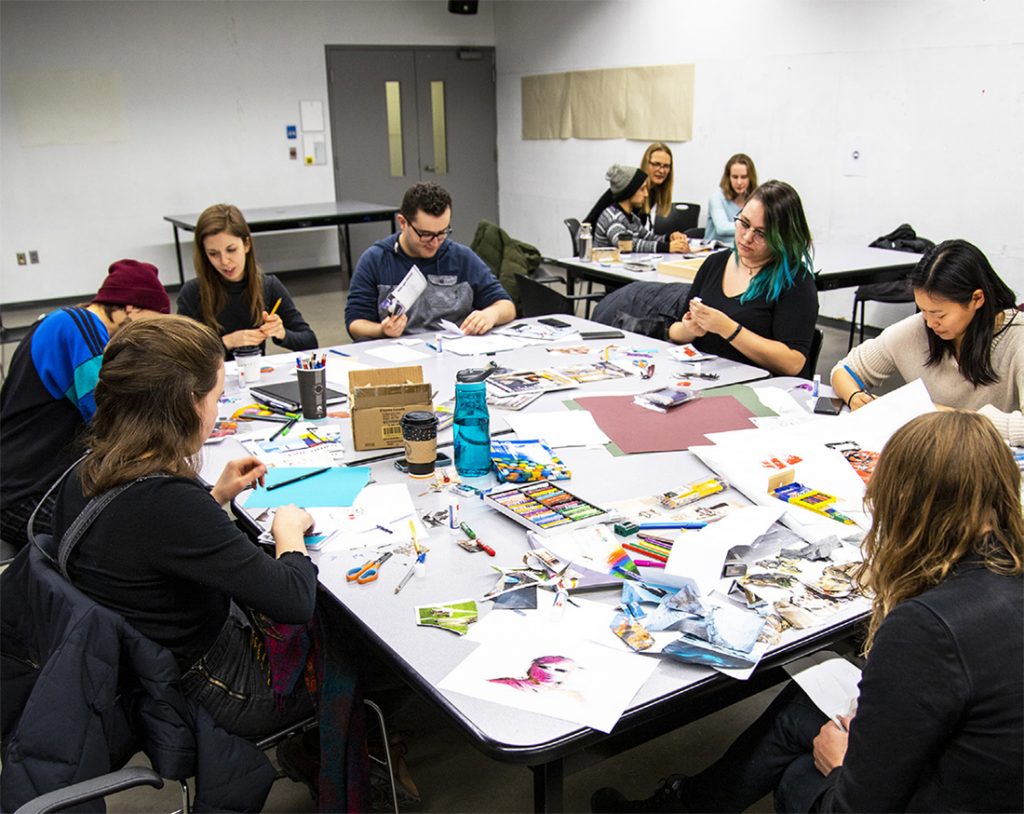 For two semesters, art and science students collaborate on a final art piece inspired by neuroscience research, which is then showcased at the end the term. This year, the artworks were featured at the Visual Voice Gallery and at the Black Box (Concordia University) during the month of April. For those who were not lucky enough to be Montreal, here is a look at what some of the students created this year:
MS & the invisible by Elena Lin and Maria Mathioudakis captures both the immune cell morphology of multiple sclerosis (MS), as well as the pain that individuals with the condition endure.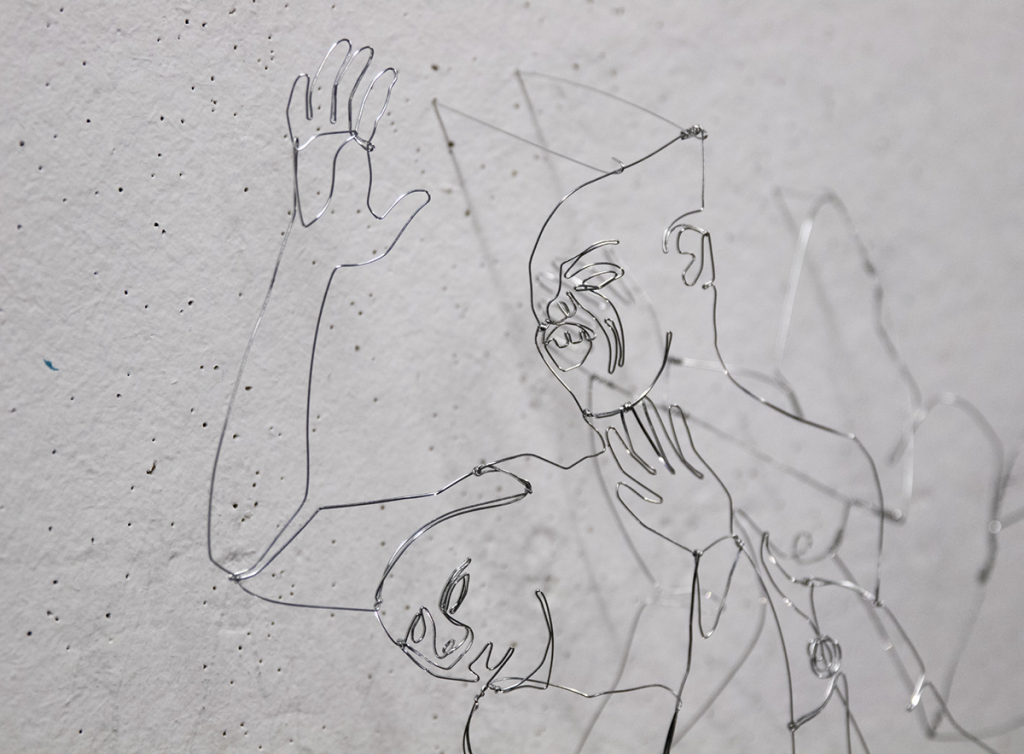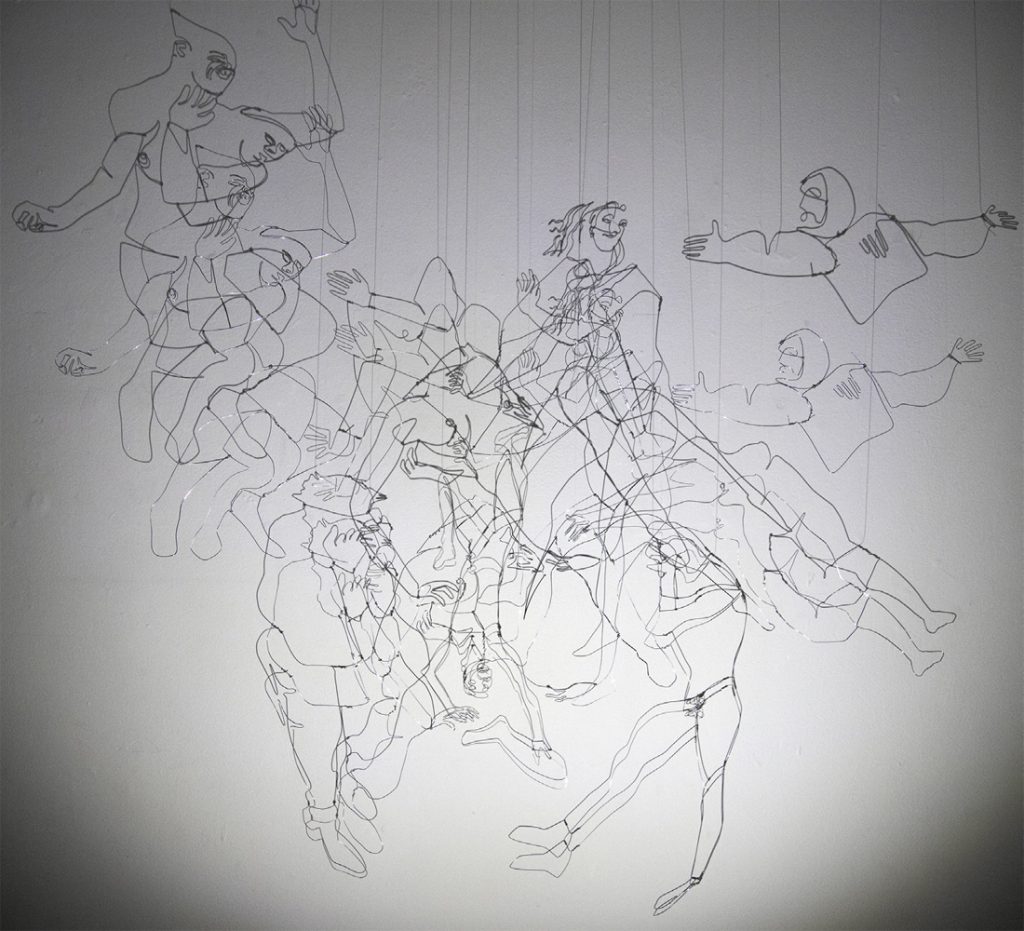 Salience by Yuting Zhang and Ryan Bruggeman is an interactive art piece using brain sensing headbands, projections, and artificial intelligence to explore how the representation of the same environment changes as it is experienced by different individuals.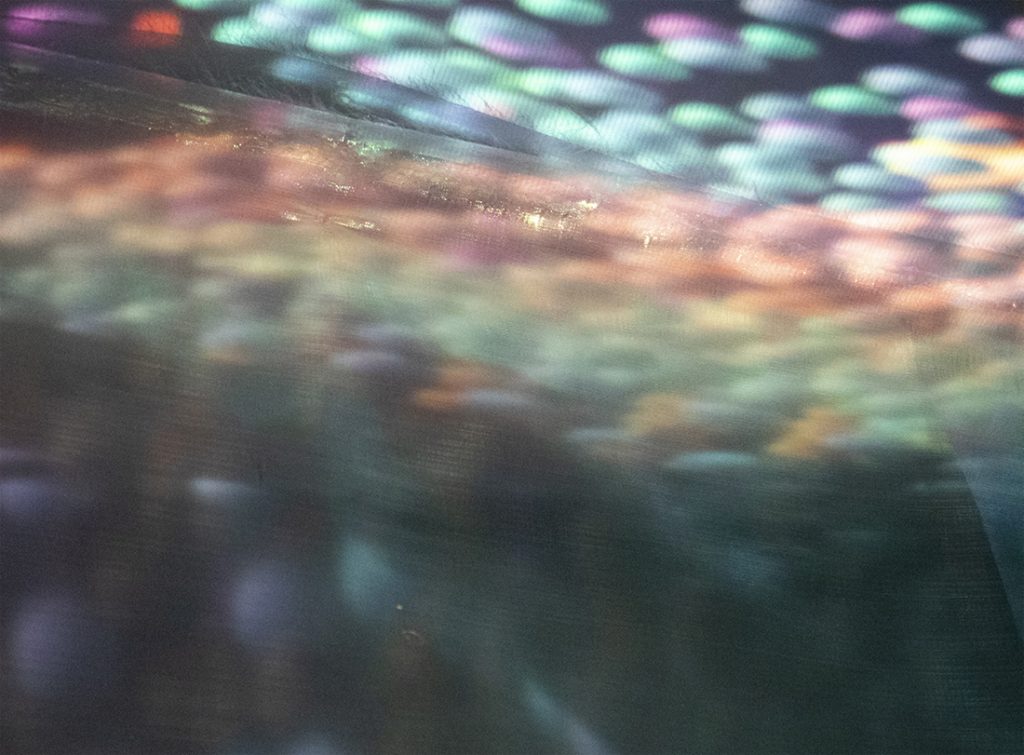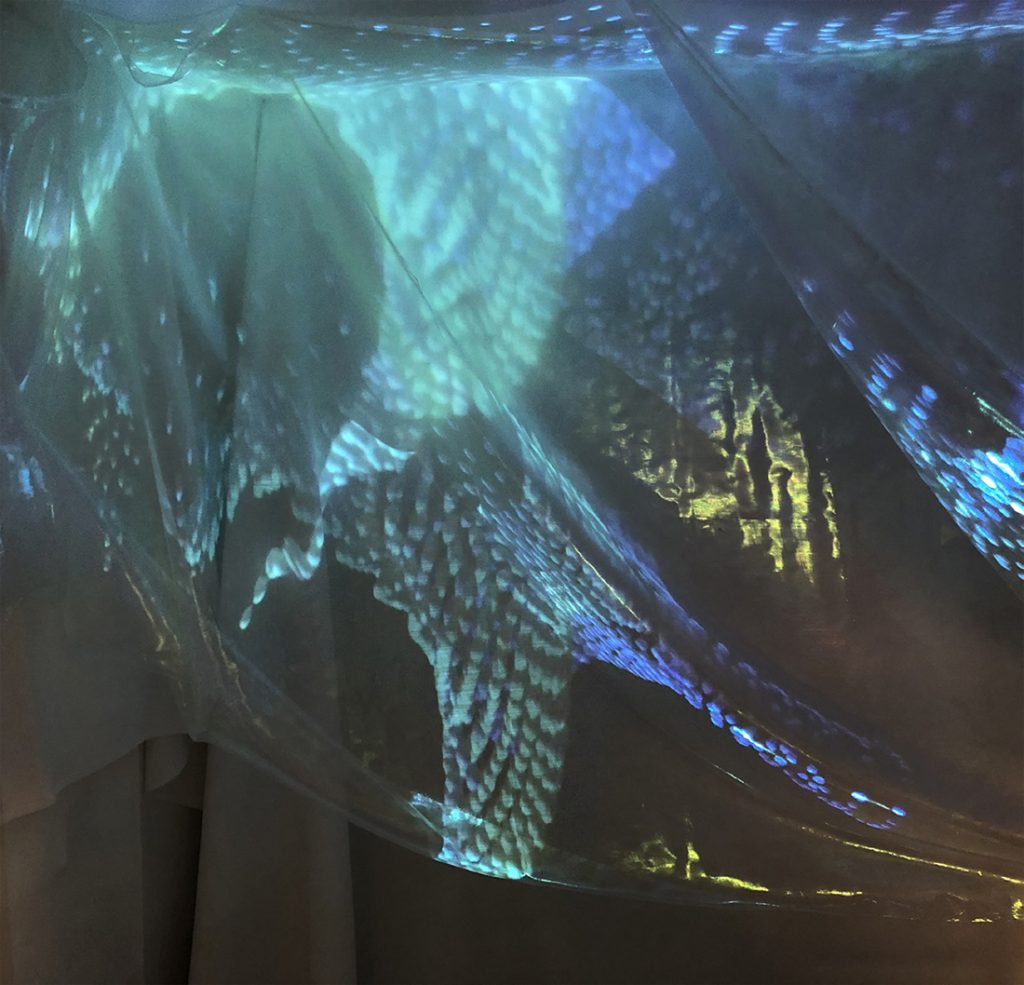 Urban DNA by Laura Rosero and Deirdre Hatton transforms gene mutations of branching-patterns of neurons to an urban landscape created by the daily journeys of volunteers.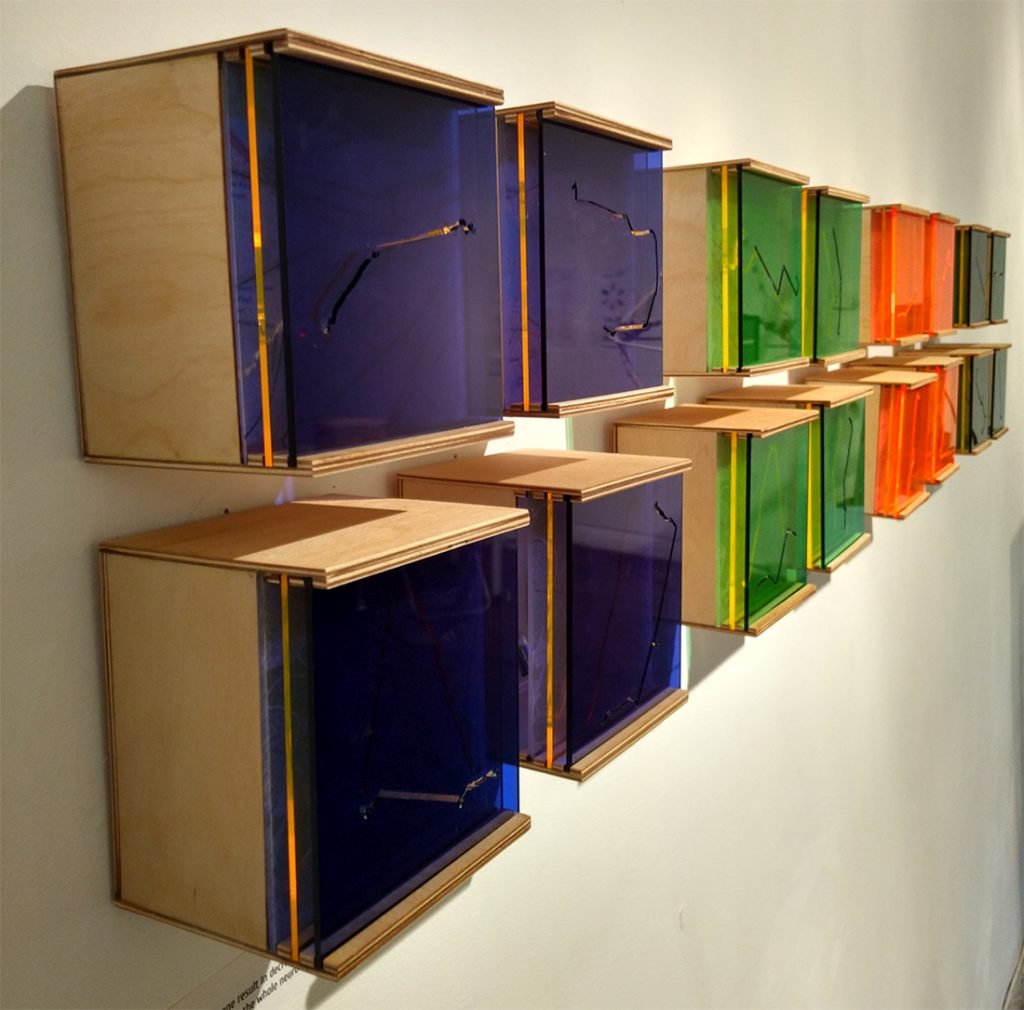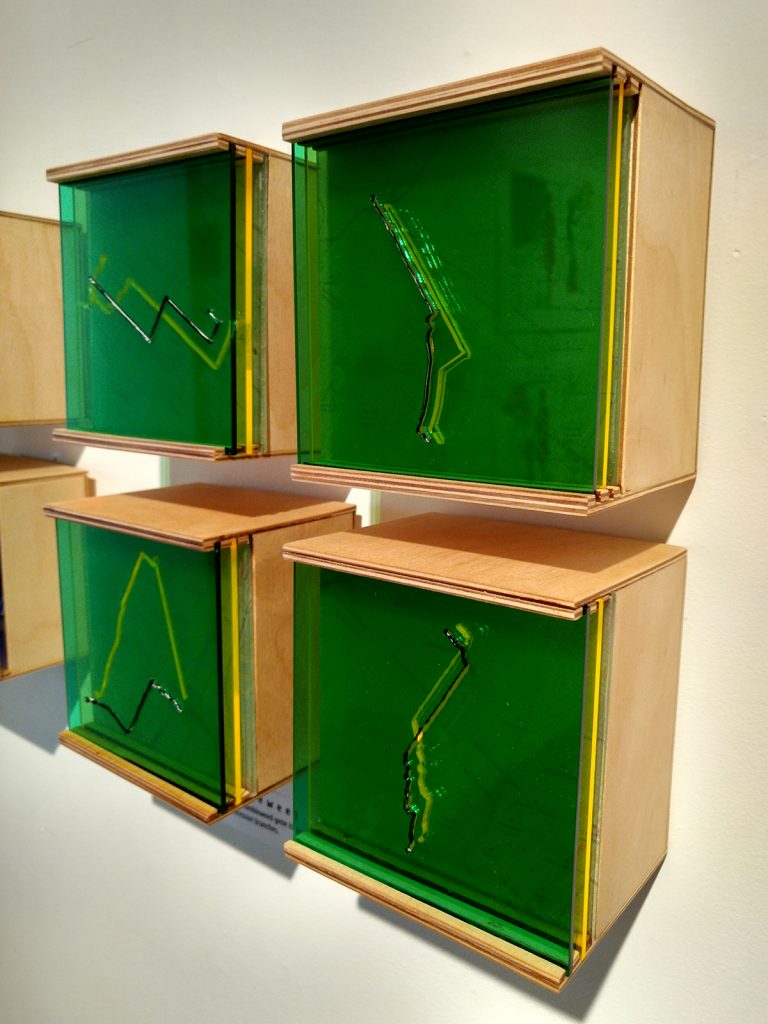 Synapsense by Raina Fan, Maya Moussalli, Alice Perichon and Erin McKenzie Wall is a collaborative educational game that illustrates the brain's process of learning through tangible sensory experiences.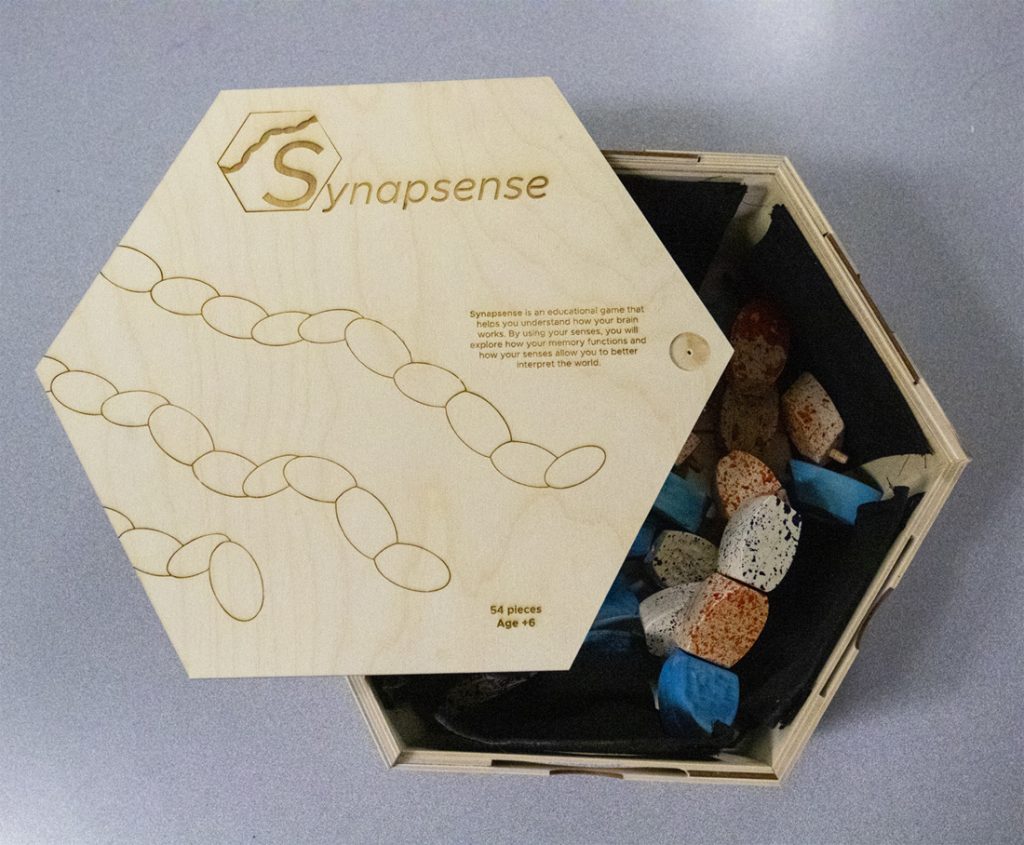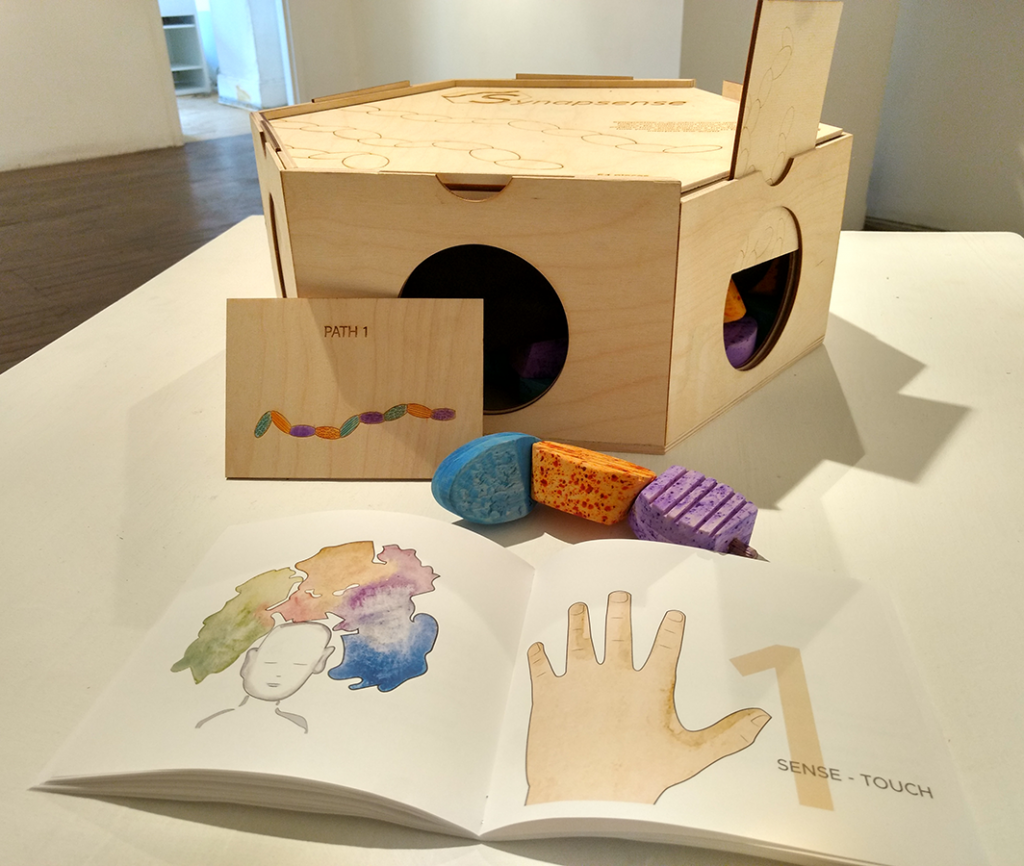 The Cookie Theft: Case Studies by Rochelle Panganiban and Marielle McCrum uses invented responses to test images (used in clinical testing) to show how different types of communication disorders can manifest following a neurological event, such as a stroke.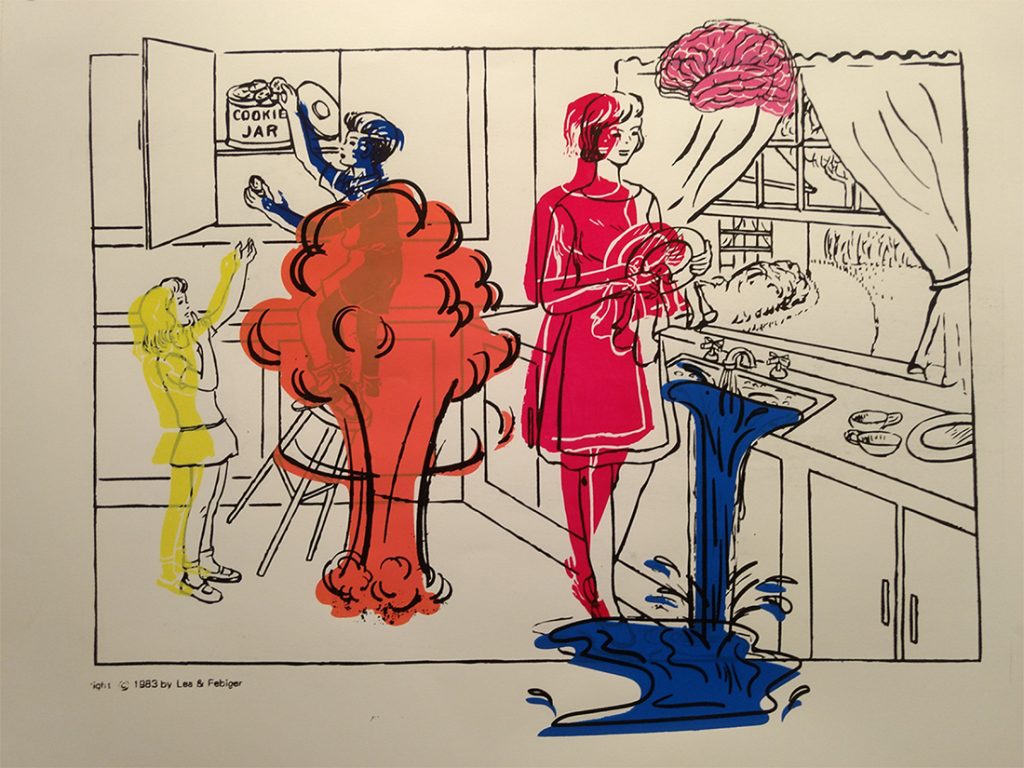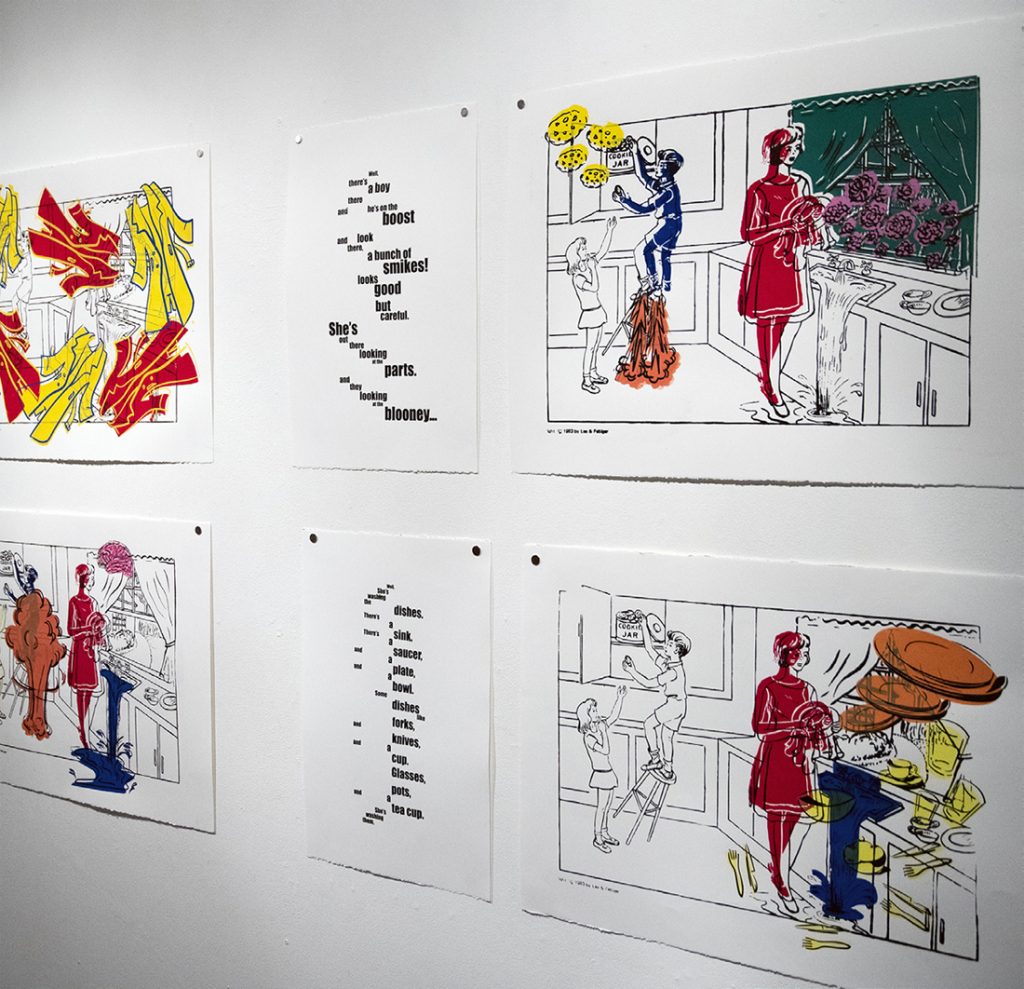 Starlight Gone by Elizabeth Parent and Liam O'Leary is a metal wire artwork incorporating LED lights, music, and proximity sensors to represent the structure and interaction of astrocytes (a type of brain cell) in depression.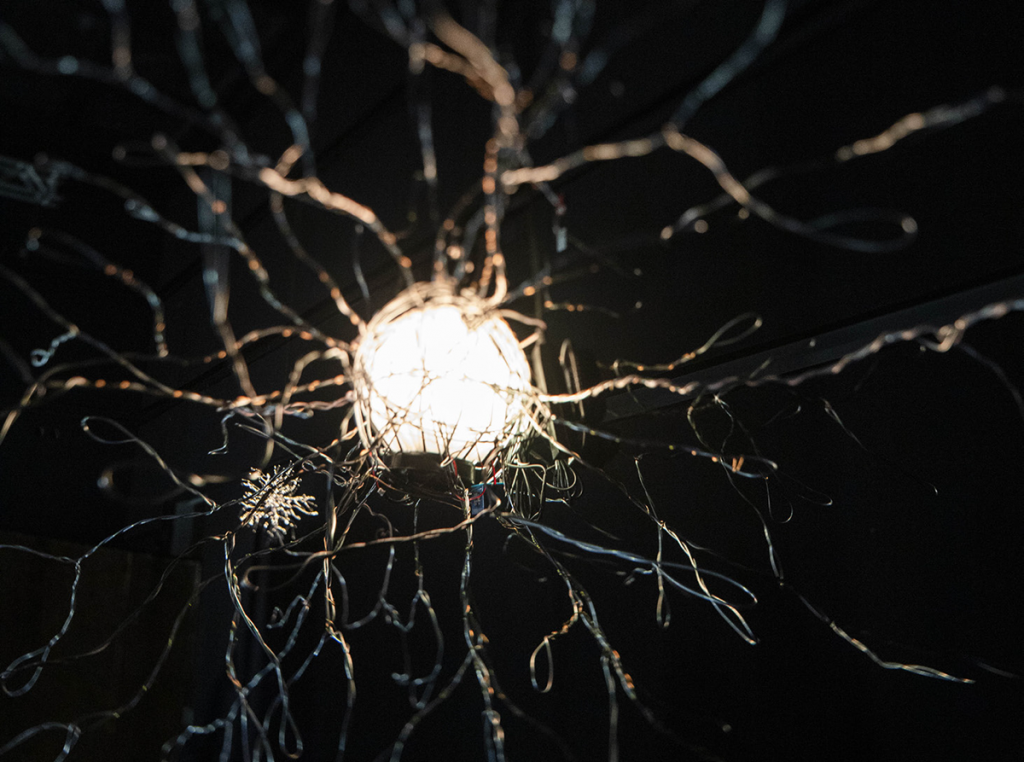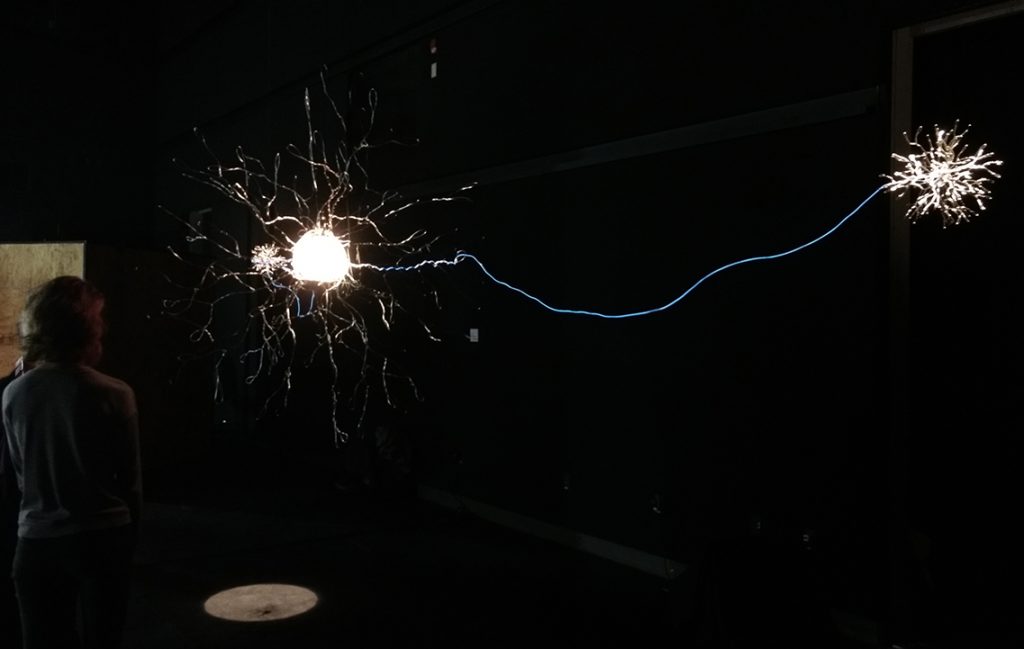 Find the rest of the science inspired artworks along with more information about the students in this year's exhibition catalog!