Name: Lea Kannar-Lichtenberger
Which sciences relate to your art practice?
The art came first. I had always drawn, but when I seriously moved into art, I began as a traditional landscape painter. By this stage I was also subscribing to the New Scientist and was excited by what was happening in the world of science. It was when I was deep in the throws of printmaking, and looking at the memory of the land, that I really started on this journey exploring human impacts on our environment. In 2012, I was working with artist and printmaker Gary Shinfield and we started on a journey looking at 'Origin.' I opted for 'Origin of Species,' and my investigations into Charles Darwin and Russel Wallace began in earnest. Eventually, this led to my Masters by Coursework and Fine Art (Sydney College of the Arts) at the University of Sydney. While there I also spent time at SVA in their NatLab in New York. Those 3 years changed the way I focus my art practice.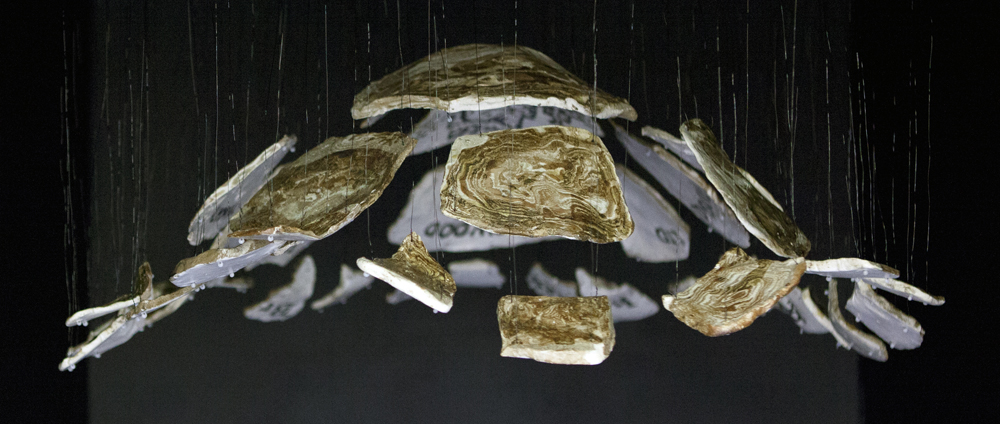 What do you use to create your artworks?
Darwin and Wallace's theories of Evolution sit at the core of my research and my artistic practice. My interests in the genetic manipulation of plants led me to consider the human impact on evolution in various guises. My investigations include: the way tourism changes animal behaviour, and how evolution of marine life is affected by the breakdown of plastics that currently litter our oceans. In this research I take a holistic approach by using my personal experiences of visiting, photographing and recording marine and land-based wildlife on islands, such as the Galapagos and Lord Howe. This exploration will continue in June 2016 with a residency at 'The Clipperton Project,' which is a floating laboratory. For four weeks I will be apart of island communities and will travel by ship around the Faroe Islands.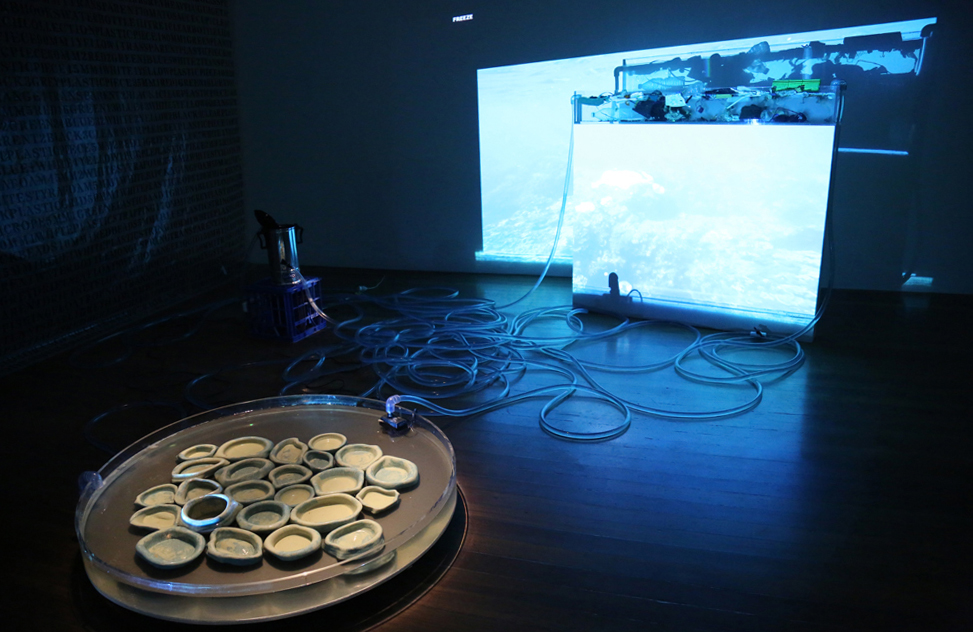 Artwork/Exhibition you are most proud of:
Gagged in Dystopia. This series consists of 3 major works: Gagged, Towards Dystopia, and Corpses of the Everyday. The works are displayed in one room to create an immersive experience of the impacts of plastic and tourism on the environment.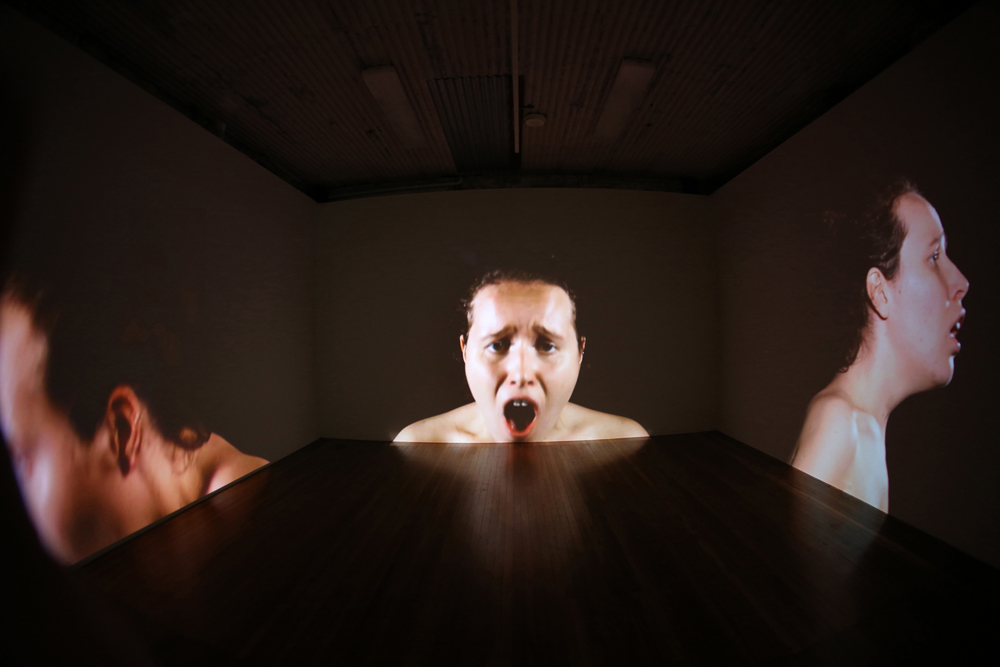 Is there anything else you want to tell us?
I been enjoying the research, and during these investigations I have presented papers on my work at international conferences, such as the 2015 AESS (UCSC California) and AMOS (Brisbane Australia). In May of 2016, I am speaking in Berlin at the Art Laboratory. I am also presenting a paper at UCLA in August 2016.