Name: Steven Gawoski
Which came first in your life, the science or the art?
It is hard to say. As a child I was a compulsive naturalist. Pouring over field guides, crawling around in fields for insects, getting soaked in creeks after pond life, scaling the scree in gorges to ferret out fossils, and haunting beaches for shells and crustaceans. Cap that off with aquariums, reptiles, amphibians, and birding. Parallel to that I had an omnipresent stack of paper, a drawing desk, and the desire to internalize natures forms and complexity.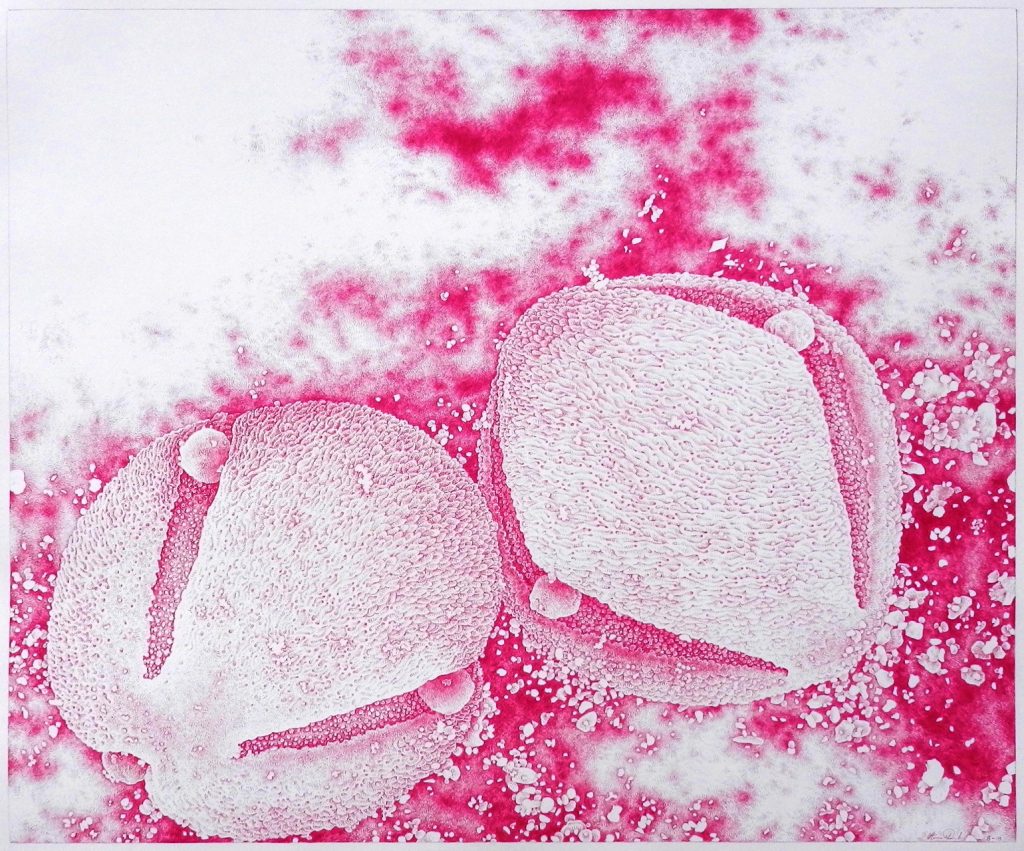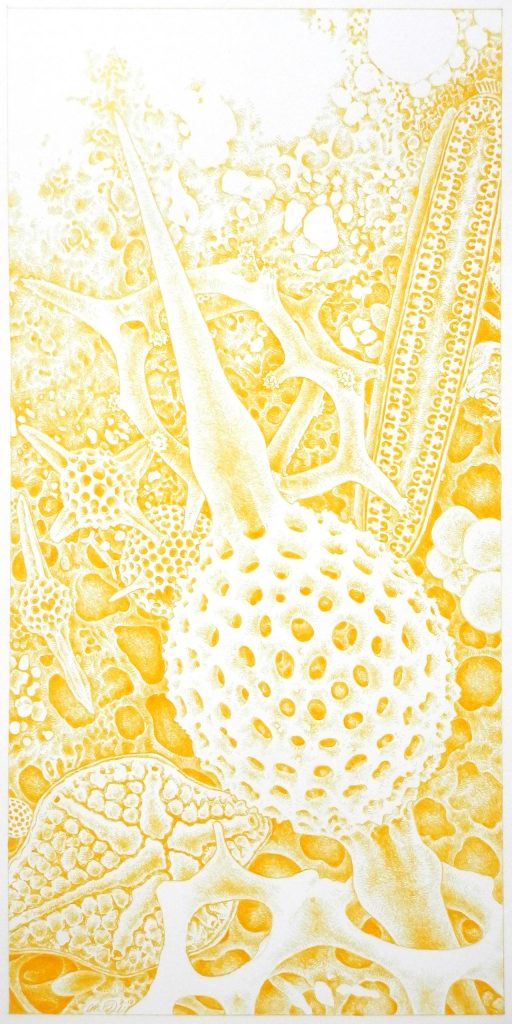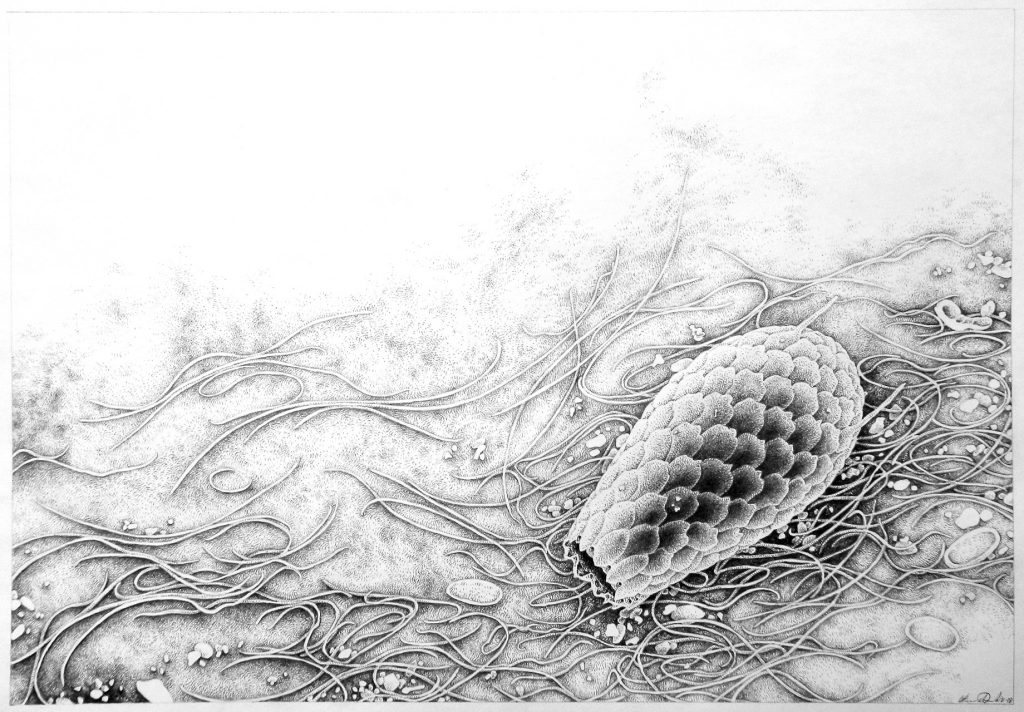 Which sciences relate to your art practice?
Taxonomic morphology relating to the geometric structures in microscopic biology. Re: pollen (botany), plankton (oceanography), and arthropods (entomology, etc.). Also a smattering of fossils (invertebrate paleontology).
What materials do you use to create your artworks?
Graphite or monochrome coloured pencil on paper.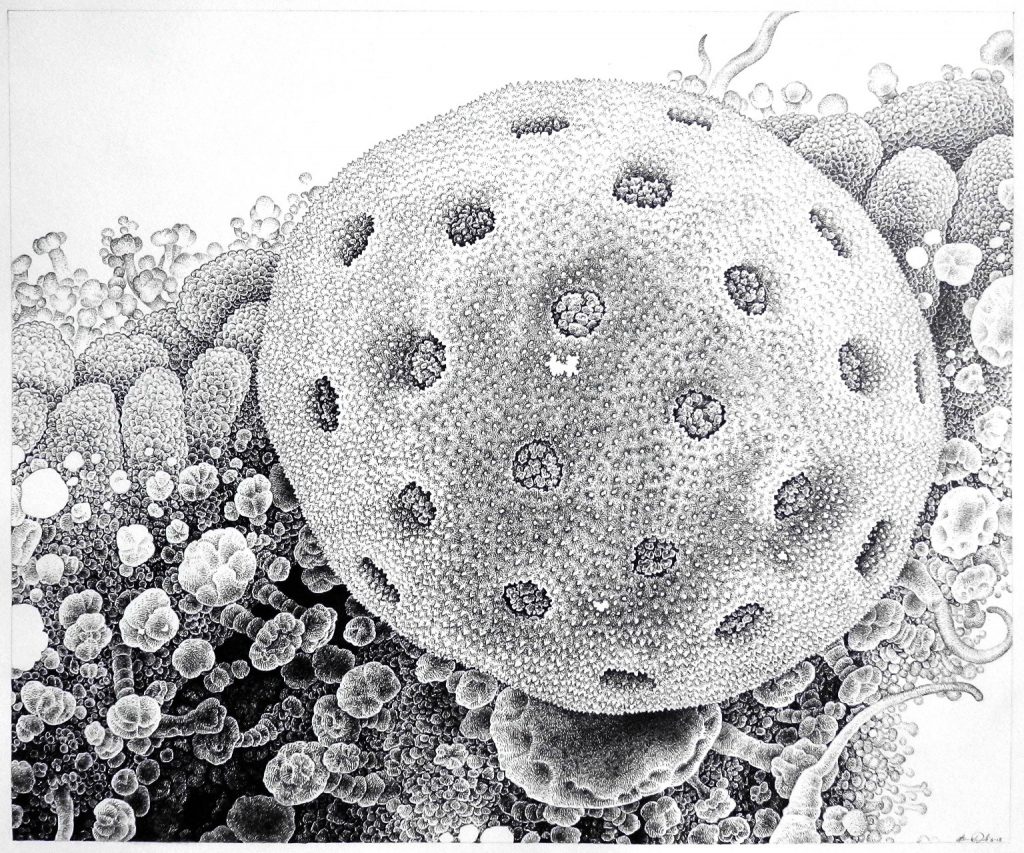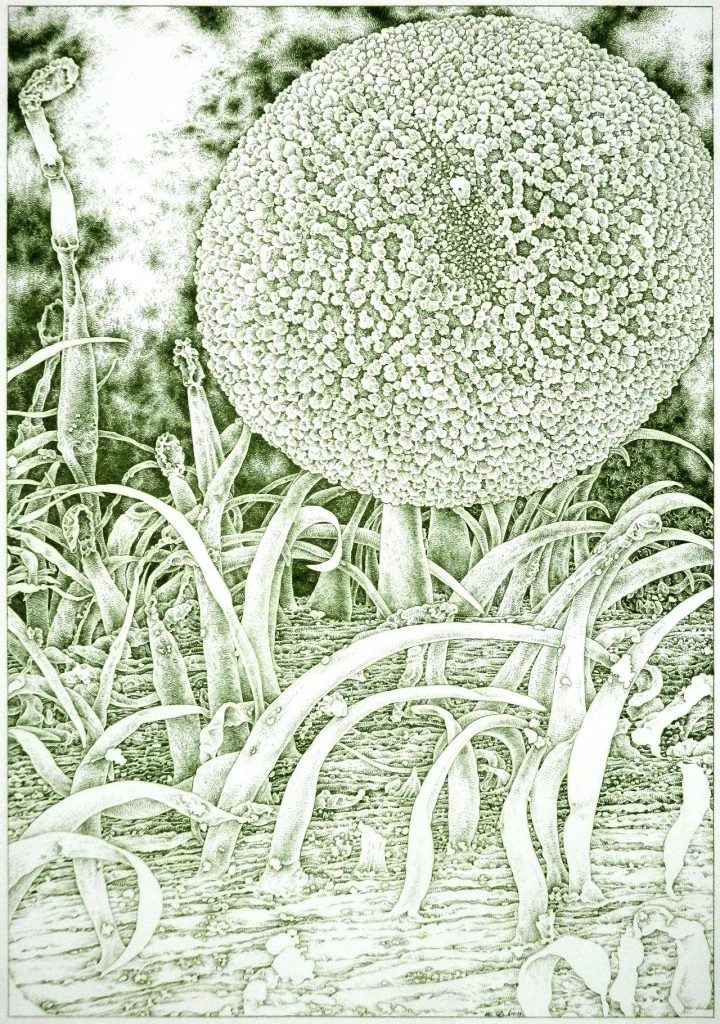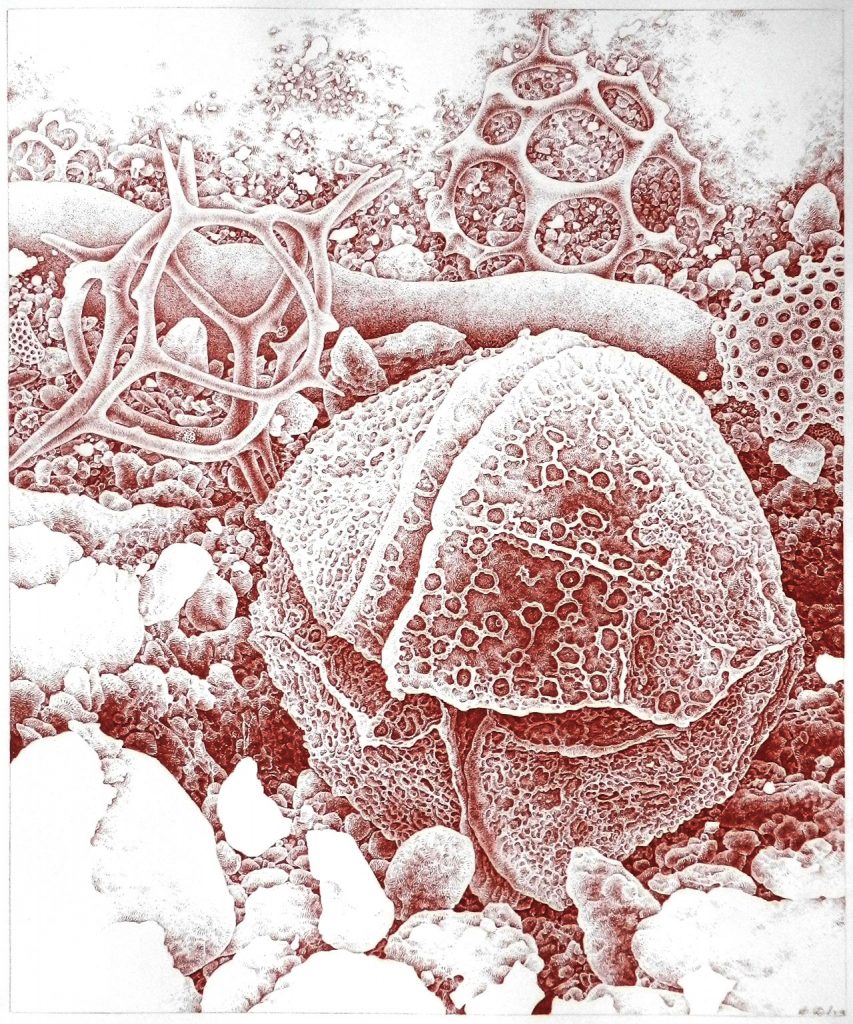 Artwork/Exhibition you are most proud of:
I have a series of 4 very large drawings (50 X 114 inches [127 X 289.6 cm]) I did back in the 20th century. I just don't have the convenience of time to spend 4-6 months on a single drawing these days. These monolithic works can be viewed on my website under the category of 'Bigs'.
Which scientists and/or artists inspire and/or have influenced you?
Ernst Haeckel most obviously, though my familiarity with his works happened after I was way down this rabbit hole. I believe you can gain knowledge from any work. Some sources that I find useful—be it on philosophical or granular technique level—are: Paul Cezanne, Mark Tobey, Albrecht Dürer, Yves Tanguy, Leonard Baskin, Buckminster Fuller, Paul Landacre, Gustave Doré, Vigil Finley, Bernie Wrightson, Vija Calmins, Alexander Ross, Japanese Ukiyo-e landscapes, the Hudson River School, and many 17th – 18th century botanical artists.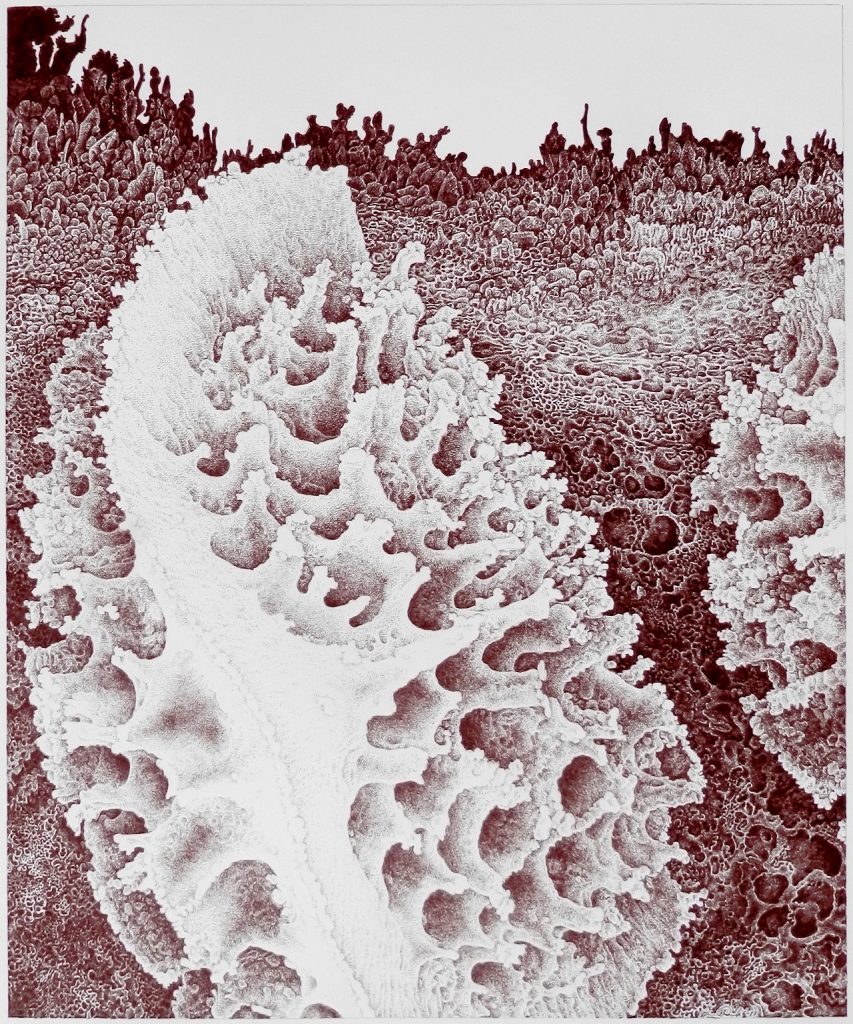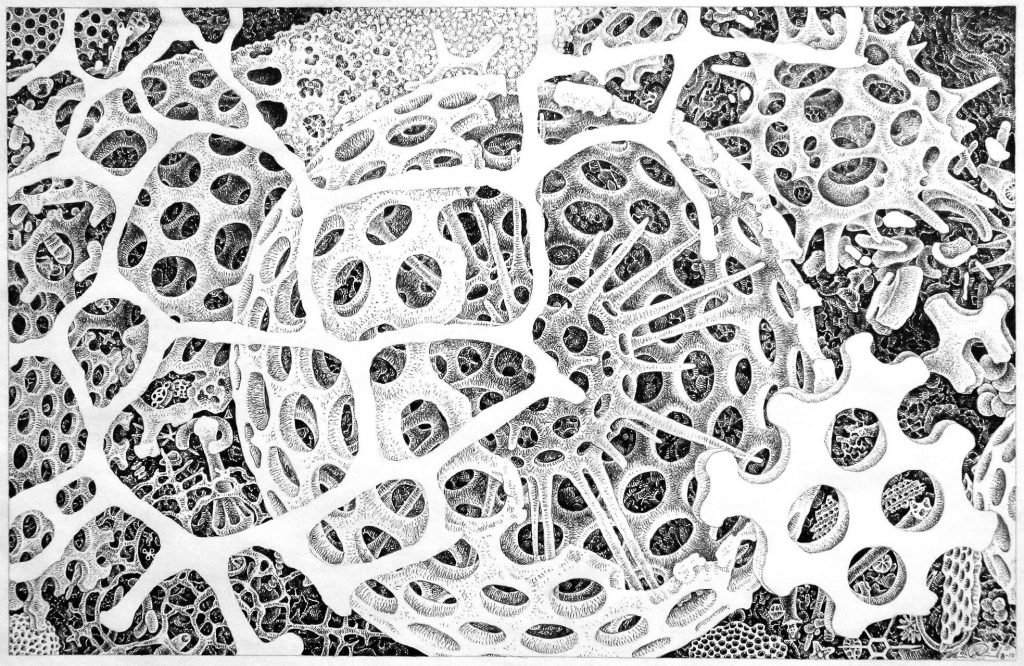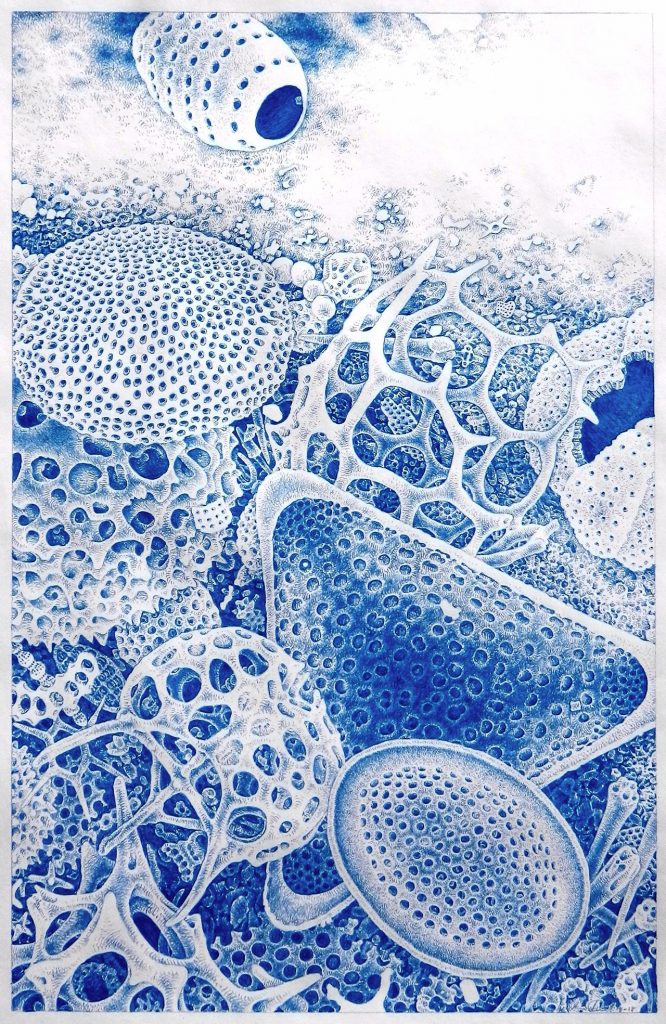 Is there anything else you want to tell us?
Most of my reference material are from SEMs (scanning electron micrographs). I find that repeatedly drawing the same structures repetitively breaks them down into simple line and shape formulae. I first do a thumbnail sketch of the overall concept. Then I work out elements on tracing paper which, transfer them to the desired arrangement, and fill in the texturing.
Find out more at Steven Gawoskiart's website, Facebook, Instagram, or Twitter, or check out Art the Science's Works Post.