Name: Michele Banks
Which came first in your life, the science or the art?
Art. I have no academic background in science—or art, actually! I have degrees in Political Science and Russian Studies, so it really makes no sense that I ended up as a painter of microbes. Life is strange. I started painting as a creative outlet about 20 years ago, doing mostly abstract watercolour. When I showed my work, people started telling me that the images in my paintings looked like things under the microscope. I started looking up images of microbes and dividing cells, and gradually I was drawn—okay, painted—into the world of science.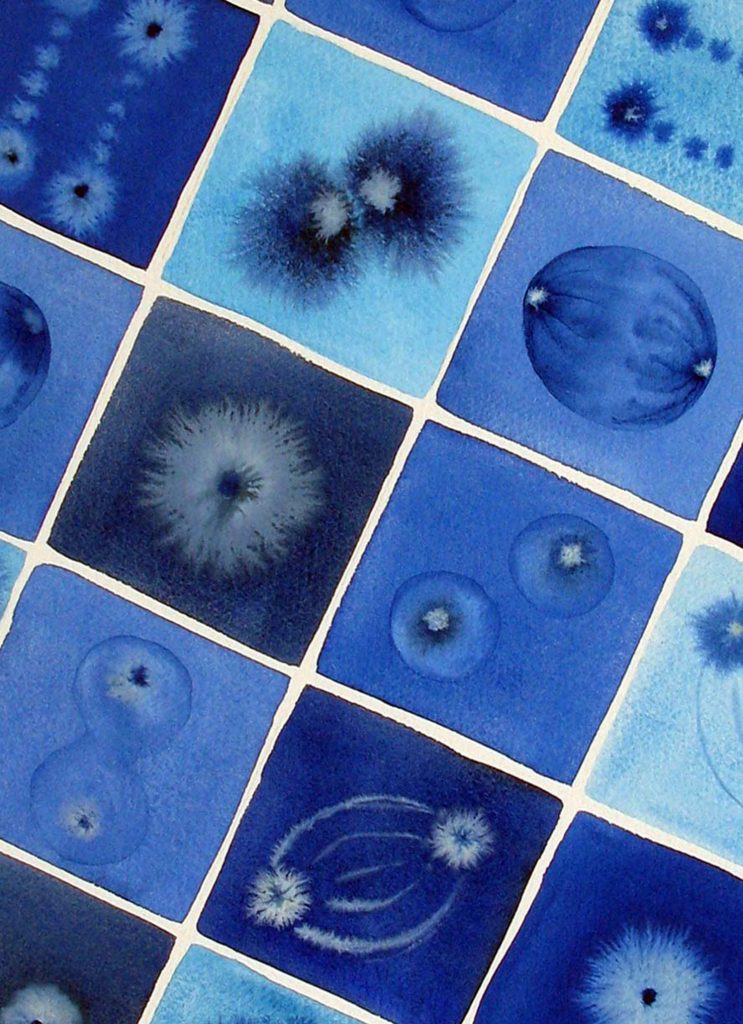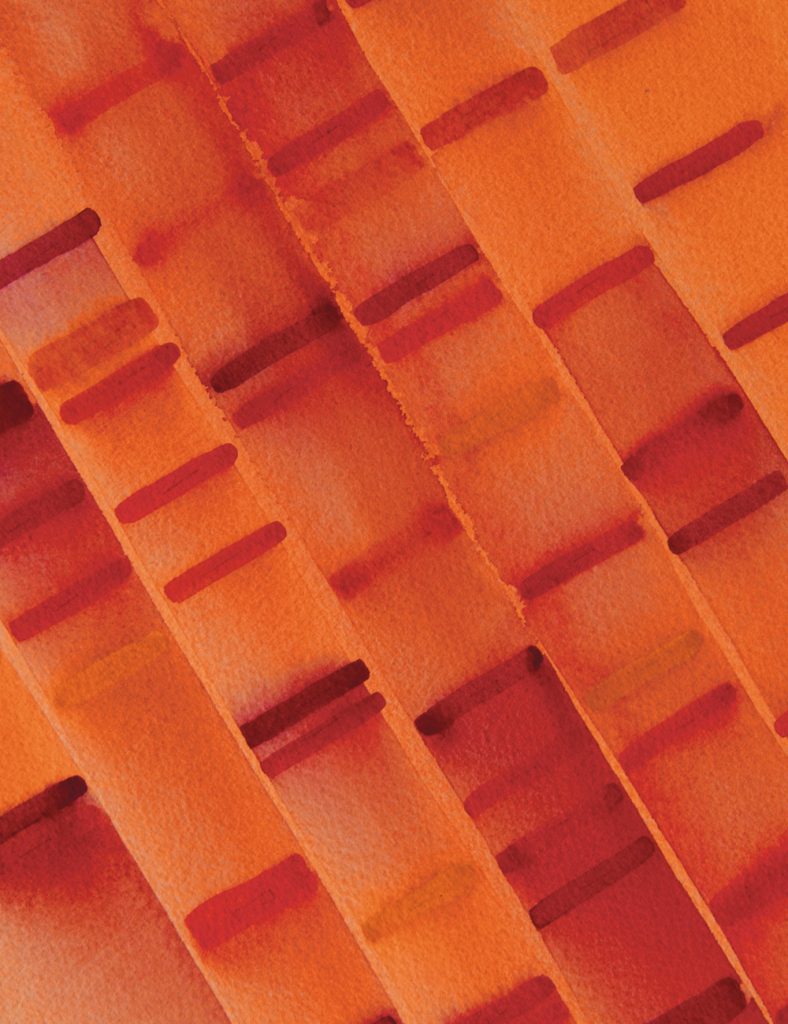 Which sciences relate to your art practice?
Mainly biology. I started out with basic cell biology. The first scientific images I painted were dividing cells, and I still love painting them. The fact that this simple, constant process underlies all of life fills me with amazement and awe. From there, I gradually branched out into microbiology. I love the idea that there's this whole hidden world in us, on us and around us, and that, although the individual components are extremely tiny, together they have tremendous power.
A lot of my artwork is inspired by neuroscience. This is the area where I really get imaginative with my imagery. I want to explore the processes of perception, cognition, and emotion in part by looking at the physical things that make them happen—brain cells, in particular. It doesn't hurt that many neurons are amazingly beautiful!
In the past two years, I've been working on some evolution-themed art, inspired by my stay in a drosophila lab in Paris. In this work, I try to convey in some way how almost imperceptible changes in organisms gradually produce what Darwin called "endless forms most beautiful."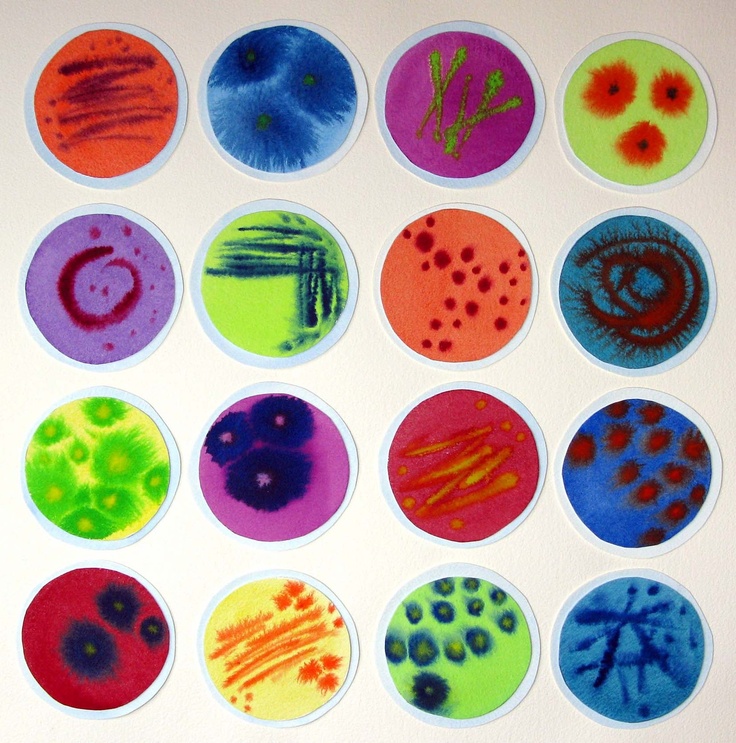 What materials do you use to create your artworks?
I mainly paint in watercolor. I love watercolor for science imagery for two reasons. First, it naturally flows into fractal patterns, like blood vessels, dendrites, and many other forms in nature. Second, it's translucent, so I can suggest what's happening under the surface.
More recently, I've been working in ink on yupo, a polypropylene paper. Yupo doesn't absorb, so ink and water combine on the surface in amazing patterns and dry really slowly. It's much harder to control than watercolour, so I think it's perfect for evolution-themed work, where you rely on accidents. Like evolution, you can't take it back, so you have to just incorporate the change and move on.
I occasionally work in other media, depending on the project. I once made some protists out of lab glassware that are pretty cool.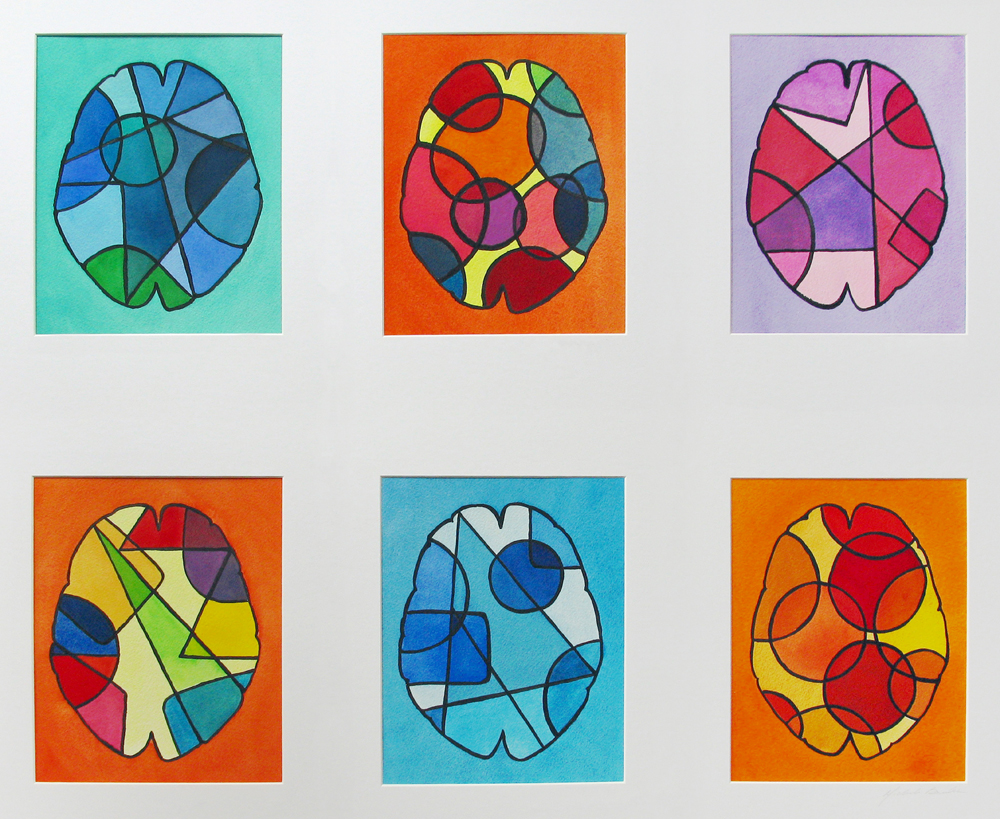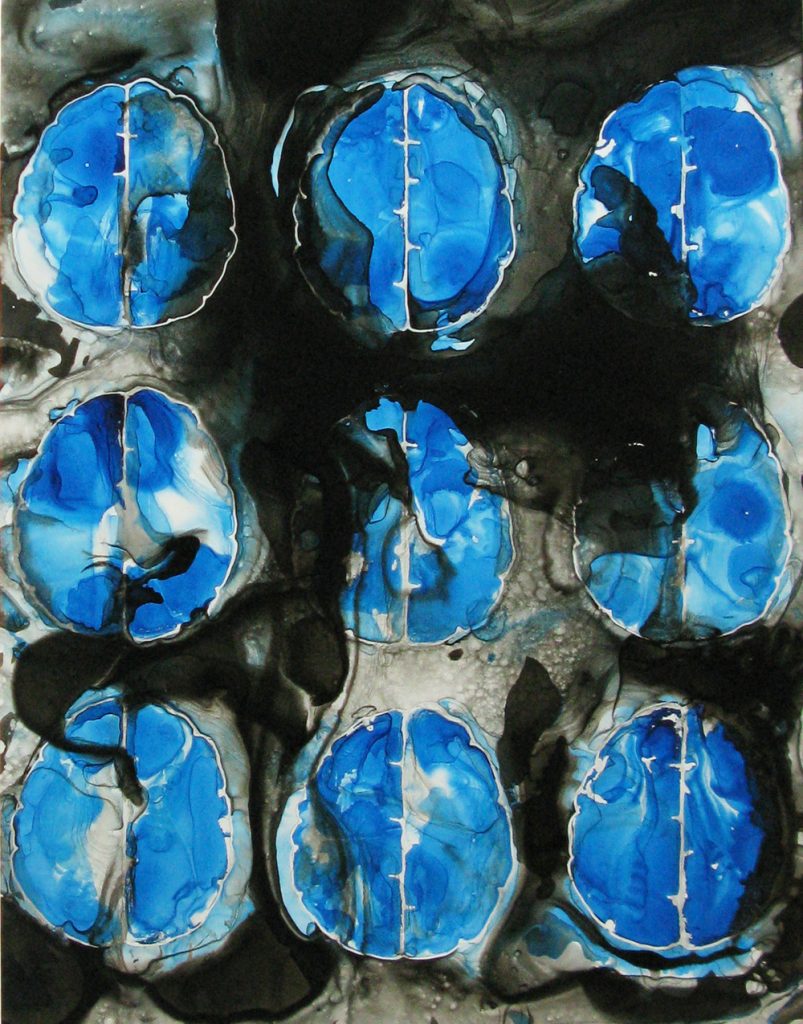 Artwork/Exhibition you are most proud of:
Voyage of Discovery was an exhibition that I created with two other artists, Jessica Beels and Ellyn Weiss, in 2015 at the headquarters of the AAAS. The idea was to examine the effect of climate change in the Arctic from many perspectives, from the microscopic (changes in soil microbes due to permafrost melting) to the geographic (changes in coastlines and water levels) to the societal (challenges for Arctic communities). All of the artists created our own works and also collaborated on some joint pieces. It was an amazing learning experience, and this piece, Culture Dishes, is one of my favourites.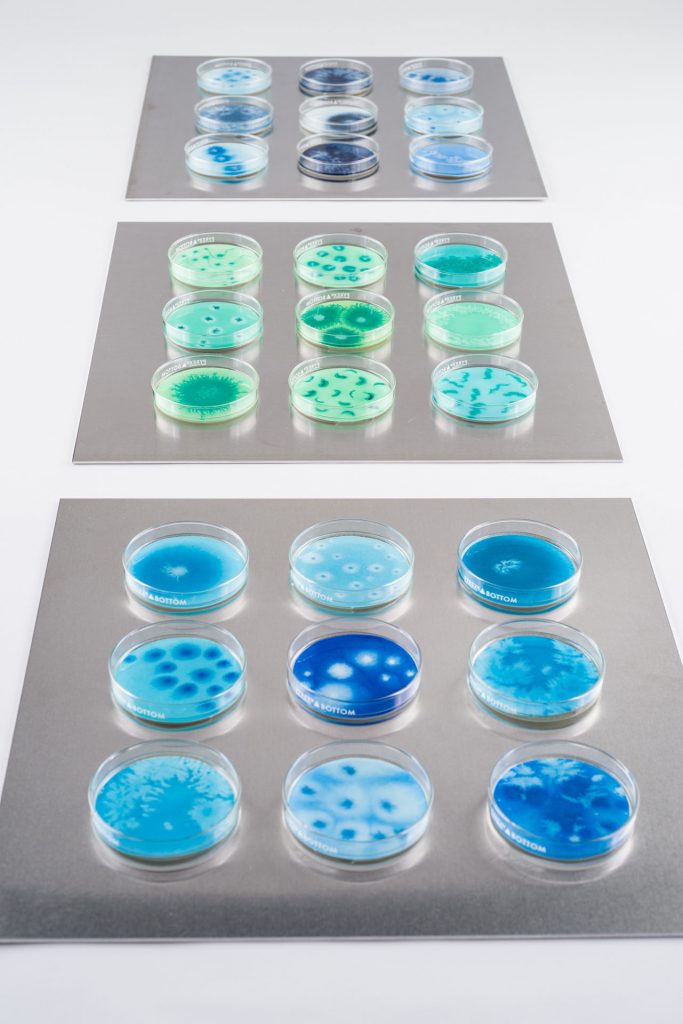 Which scientists and/or artists inspire and/or have influenced you?
Jonathan Eisen and Jack Gilbert were early supporters of my work and were very generous in guiding me through some of my experiments in the microbiome space. I really credit those guys with opening my eyes to the wonders of the microbial world. And I am so grateful to Virginie Courtier-Orgogozo for inviting me into her drosophila lab so I could get a real look at how basic bench science is done, and how tiny changes in model organisms can lead the way to breakthroughs on huge questions.
As far as artists, I just love Greg Dunn's neuroscience-themed art and how he seamlessly combines his scientific background and his artistic skills. I'm also a big admirer of Anna Dumitriu, who works a lot with real bacteria. There are a fair number of bio-artists doing things with microbes, but her work stands out for how it draws in many threads: the art, science, history and impact on culture of tuberculosis, for example.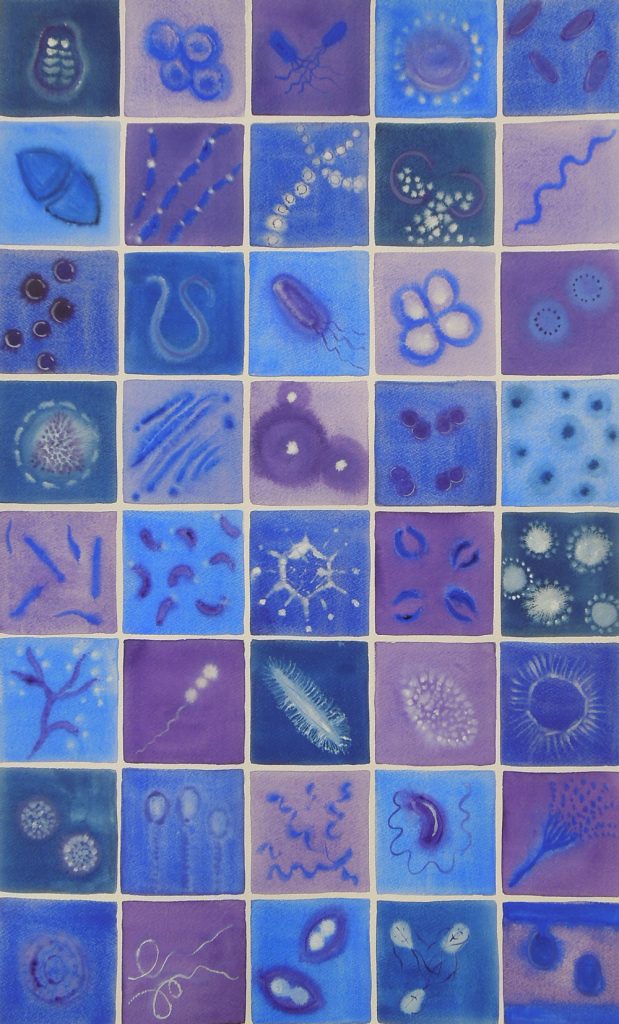 Is there anything else you want to tell us?
Shoutout to the Science Gallery (the original is in Dublin, now there are several worldwide) for pioneering a new model of science engagement that incorporates lots of art. I love what they do.
And if you go to Paris, don't miss the Musée de la Chasse et de la Nature (Museum of Hunting and Nature). It sounds weird, but it's a total gem, probably the best-curated space I've ever seen, featuring centuries of art—from medieval to contemporary—that all explores the natural world and our place in it.
On a more personal note, I'm a full-time artist with bills to pay, so I would really appreciate it if you buy some of my art.

Links: Website, Shop, and Twitter